Corn season is winding down now that fall has arrived, but corn's biggest fan, Tariq is still going strong.
The 7-year-old viral sensation became a household name, and a catchy tune, when he answered some interview questions about why he loves corn. Because of his interview with Recess Therapy, he's had a wild few months that he will never forget. And now that his favorite vegetable is slowly going out of season, Tariq, or "Corn Kid," is keeping the entertainment going on his official TikTok page without the help of corn. In a few recent videos, Tariq tries some new foods to see if he likes them in a series his page is calling, "Tariq Tries."
"Corn Kid" Is Having Fun With His New TikTok Series "Tariq Tries"
In the most recent episode of the new TikTok video series, the adventurous child tries ice cream mochi for the first time. "Well hello, it's Tariq. Today on 'Tariq Tries' I will be trying out mochi," he starts the video. "Well this ice cream is actually made in Japan from sweet sticky rice just like mochi, but anyways let's eat it." He then takes a small sample of the mochi and we all instantly know his thoughts. The video then cuts to a black page with the words written, "The texture weirded him out."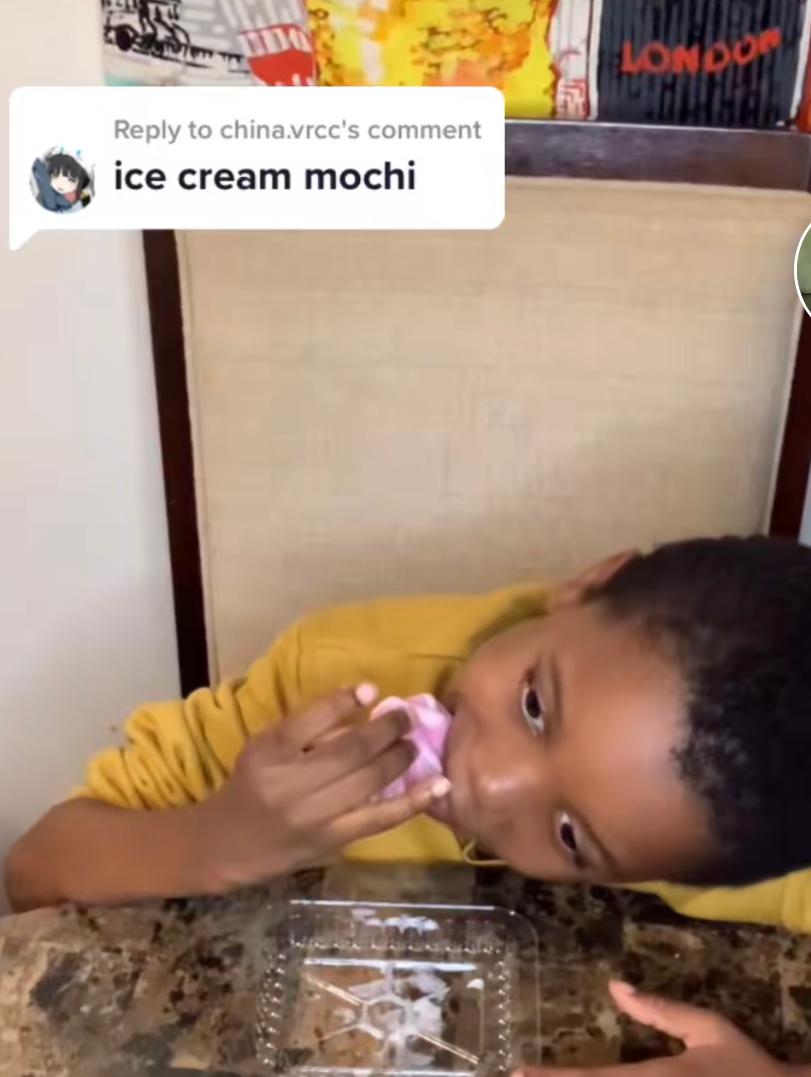 Tariq's Fans Are Encouraging And Positive
One follower wrote in the comments, "I'm starting to think he only likes corn 😭😭." Another follower used Tariq's own words to remind him of something important, "Everybody doesn't have to like it for it to be the best." Many positive thoughts and encouragement filled the comment section. "Keep trying new things my guy. Great work," one follower wrote. Another added, "I'm with him. Not a fan of the consistency."
In the first video of the new series of getting Tariq to try things other than corn, he gave the fruit rambutan a try. Spoiler alert – he didn't like that one either!
In the comment section of that video, the page asks for more ideas, "For more of Tariq Tries, comment what you would like to see👇🏾 Have a corntastic day 🌽✨."
Tariq Is Also Starting A Video Series Called "Tariq Reads"
In addition to trying new foods, Tariq is finding other ways to keep his fanbase entertained on TikTok. He just recently started a new series called "Tariq Reads" where he reads his favorite books. The first episode just hit TikTok this week where he reads a part of the book "The Gruffalo" out loud. The video is captioned, "The Gruffalo ( Part 1 ) This is an absolute favorite💜 Did y'all ever read this book?" In the top of the comments is the request, "Comment below what's your favorite book 📚"
Tariq's Followers Are Loving The New Series
The comment section is filled with positive and encouraging words. Some of the comments include, "thank you tariq. I thought this was amazing," "He would be a great audio-book narrator," "Tariq you are so cute and animated," "This made my day thank you!!!" and many others sentiments that prove he's captured the hearts of many over the past few months.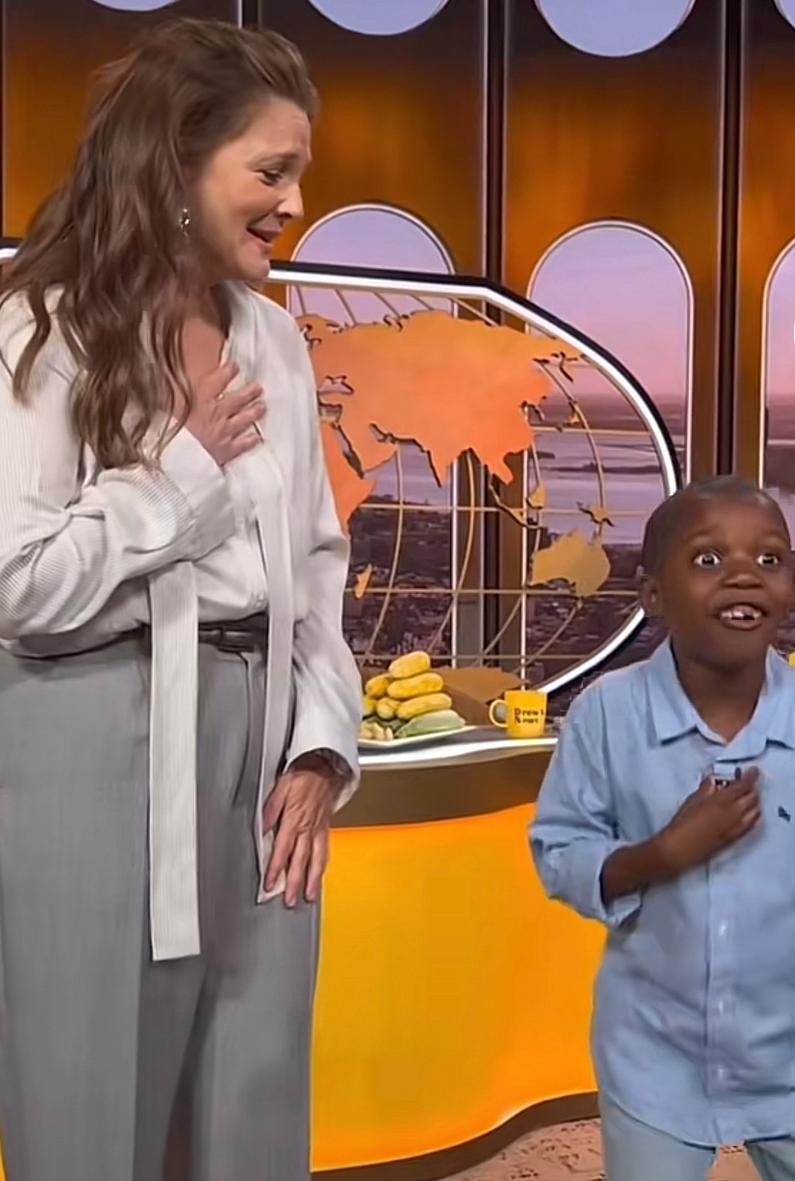 Tariq Became "Corn Kid" During A "Recess Therapy" Interview
When Recess Therapy interviewed Tariq at the park while he was enjoying some corn-on-the-cob, no one realized just how far that short interview would go. From the first interview came a second one, a catchy tune that is now streaming, an appearance on "The Drew Barrymore Show," being named the "Corn-Bassador" of South Dakota, walking the red carpet at the "Pinocchio" premiere, and a meeting with MrBeast at the opening of his new MrBeast Burger at American Dream in New Jersey. He was even featured in a "Saturday Night Live" skit! Tariq is living the life all thanks to his love of corn and taking us all along for the exciting ride.