Loving corn has certainly paid off for Tariq, otherwise known as the "Corn Kid."
While corn was just something he loved to eat before meeting Julian Shapiro-Barnum of Recess Therapy, it's now become more of a journey for the 7-year-old New York corn enthusiast since his interview went viral over the summer. Tariq recently partnered with Green Giant in the hopes to make corn the star of the show on Thanksgiving.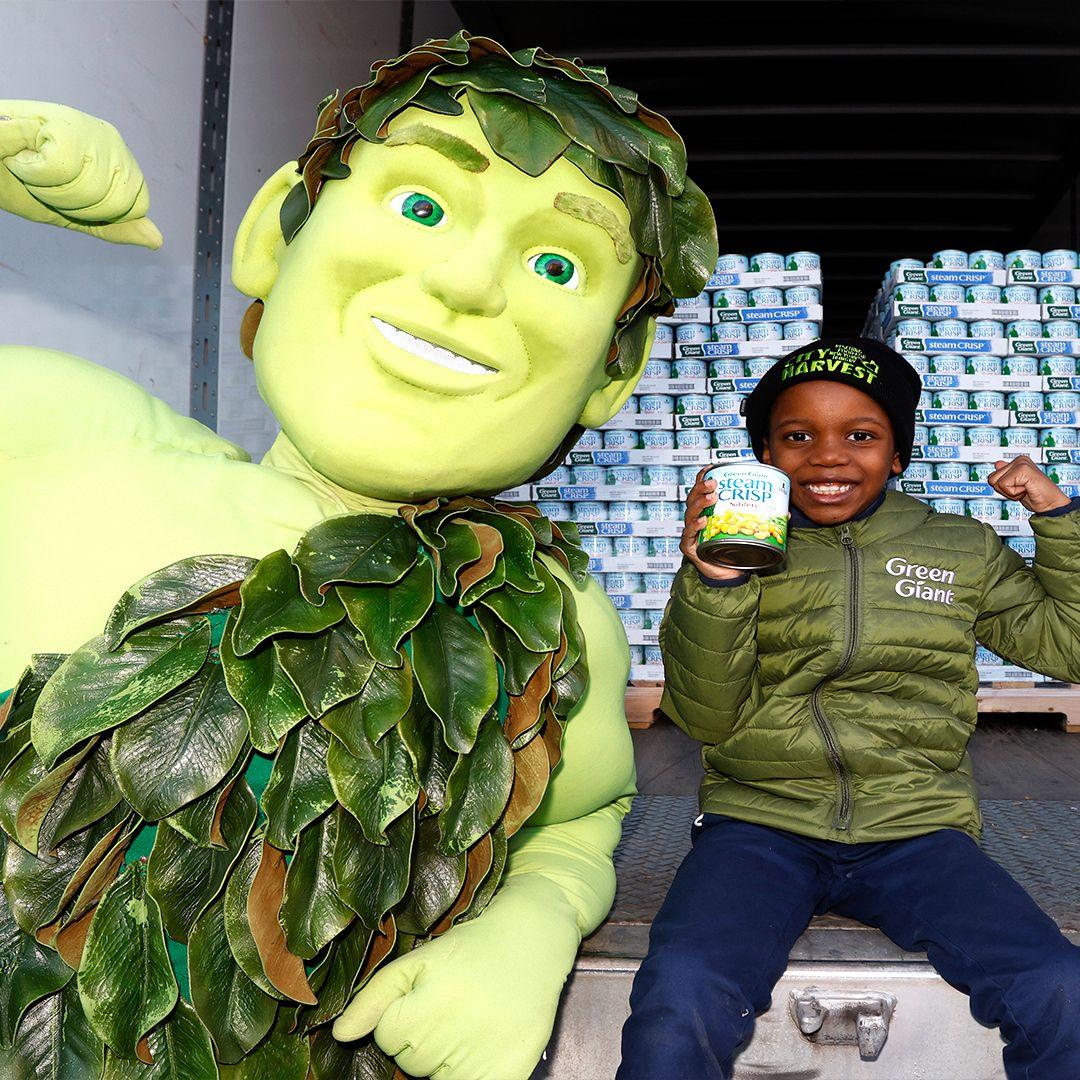 Thanksgiving Is Tariq's Favorite Day Of The Year
"What is Thanksgiving without corn?" Tariq asked. "Thanksgiving is practically a holiday about corn. I mean, every day could be a holiday if you get to eat corn at some point – but this is the one day that we get to stay home with family, watch a big parade, and then eat corn. Lots and lots of corn. It's my favorite day of the year."
And speaking of the "big parade," Tariq will be appearing as a special guest on the Green Giant Harvest in the Valley float in the Macy's Thanksgiving Day Parade. Green Giant also released two "Corn Kid" recipes perfect for any Thanksgiving feast – "Corn Kid's" Corn Casserole and "Corn Kid's" Mac 'n' Cheese.
View this post on Instagram
Green Giant Released Two "Corn Kid" Recipes
Green Giant shared videos of Tariq on Instagram creating his masterpiece corn dishes. The corn casserole video is captioned, "Corn Kid + Green Giant = best Thanksgiving EVER 🌽👏 Our favorite corn-loving friend whipped up this incredible Corn Casserole (ft. Green Giant Whole Kernel Sweet Corn and Cream Style Sweet Corn) with a savory twist. Try it for yourself at the link in our bio!" One viewer said, "I love this collaboration. Now we have to add corn to thanksgiving dinner 😩😂," and another added, "Best "corn" spokesman ever!!!!! 😂❤️🔥"
In a second video shared by Green Giant on Instagram, viewers get to watch Tariq enthusiastically make his other corn dish, corn macaroni and cheese. The video is captioned, "Ready for the Corniest Mac 'n' Cheese? Viral star Corn Kid has taken a classic dish to a new level with his all-time favorite ingredient: Green Giant Whole Kernel Sweet Corn 🌽 Find the recipe at the link in bio to try it at home!"
One viewer explained that it's easier to get kids to eat veggies now thanks to Tariq saying, "My kids love Tariq and now this is gonna make it even easier for them to eat veggies lol #representationmatters" Another viewer wrote, "Love this cute fella! He's a joy. Corn brings us all together 🌽 🙏"
View this post on Instagram
"Corn Kid" Helped Green Giant At City Harvest This Week
Not only is Tariq bringing new recipes to your Thanksgiving table with his cooking tutorial videos, but earlier this week, he also helped the Jolly Green Giant provide 50,000 cans of corn at City Harvest, New York's first and largest rescue organization in Tariq's hometown of Brooklyn.
"We are very excited to partner with Corn Kid this Thanksgiving as his enthusiasm for corn rivals that of the Green Giant himself," said Kristen Thompson, Senior Vice President & President, Frozen & Vegetables, B&G Foods in a press release. "Corn Kid has a giant heart and we are thrilled to help him share his love of corn with his community this Thanksgiving with an enormous donation of our canned veggies."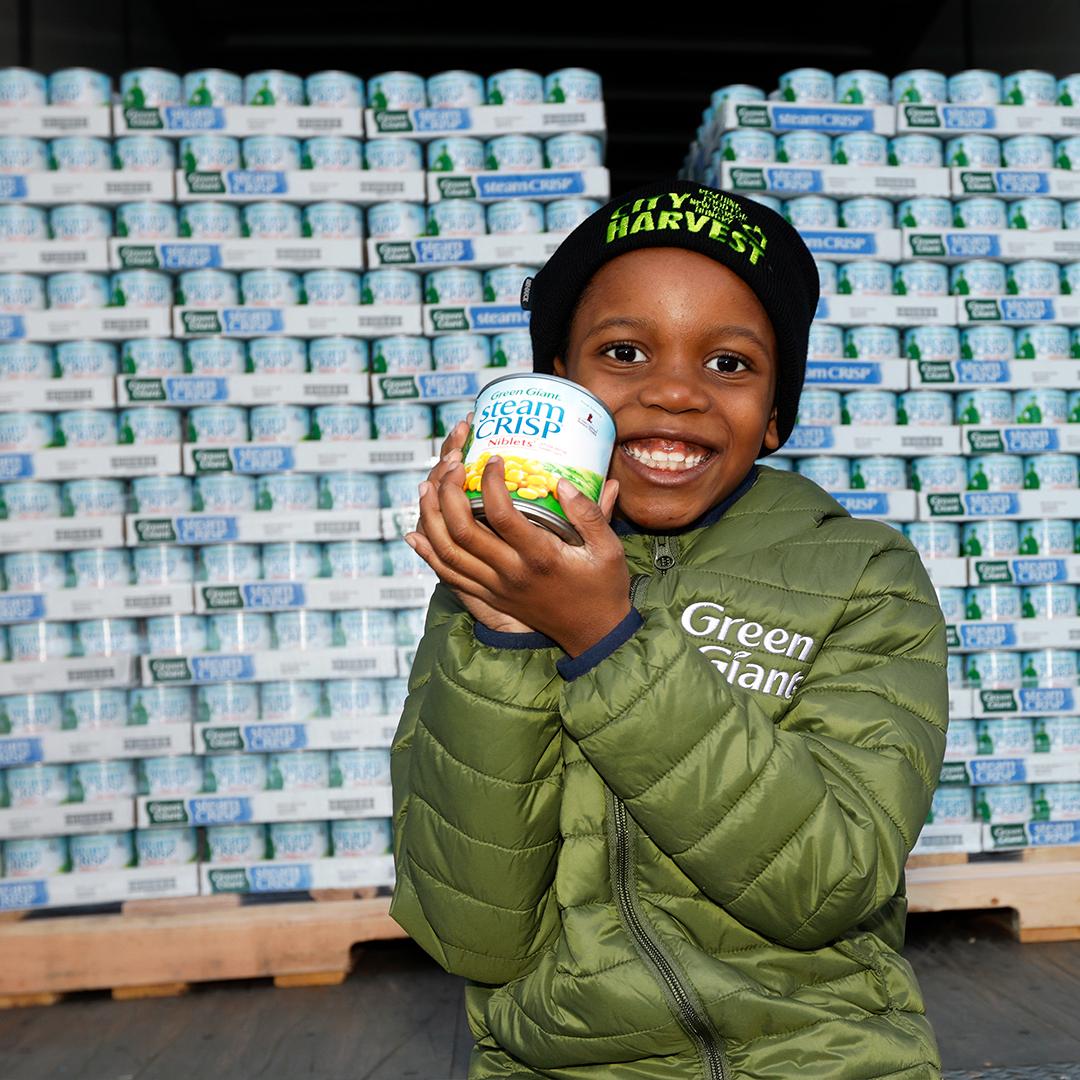 City Harvest posted a sweet video of Tariq catching his first glimpse at all the cans of corn being donated to the organization. The carousel of photos and videos from Tariq's exciting day is captioned, "It's CORN! 50,000 cans of it! We couldn't be more grateful to Tariq the "Corn Kid" and @greengiant for making a special Thanksgiving delivery at our Food Rescue Center today. All of this corn will help feed our neighbors in need this holiday season—we think that feels "amazing" too! 💚 #WeAreCityHarvest"
View this post on Instagram