Joe Exotic is a man on a mission.
The "Tiger King" star has devised a plan to get out of prison with the help of a reality TV star.
Exotic is currently in prison after he was charged and convicted in a murder for hire case. He's facing 21-years behind bars.
Joe Exotic Has A Plan To Get Pardoned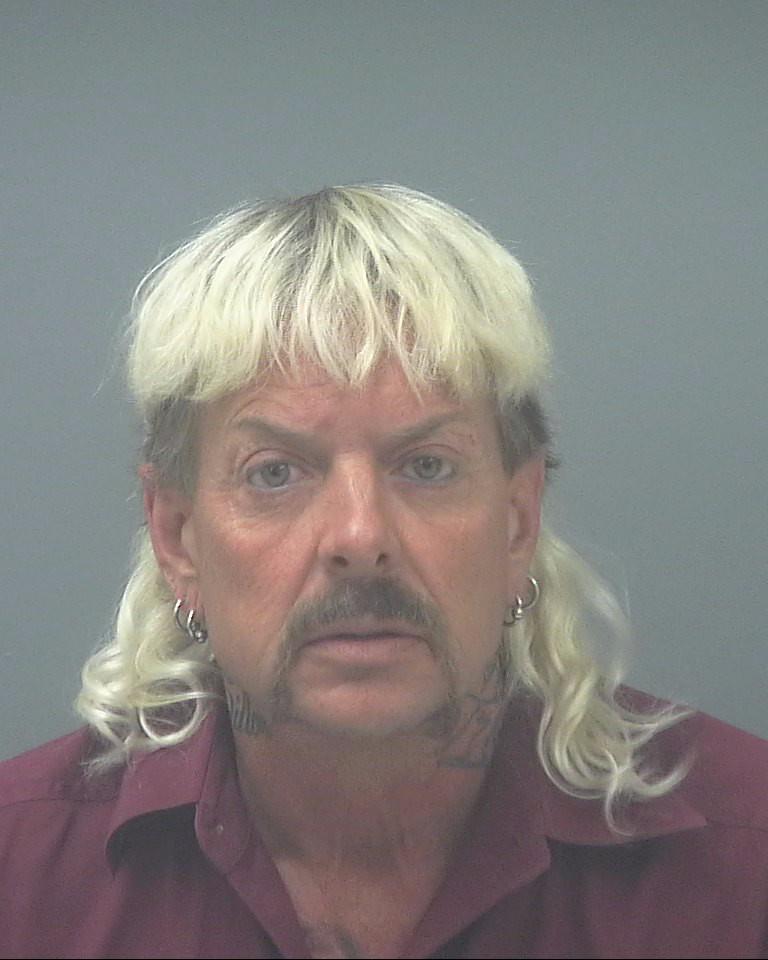 The Oklahoma-native was found guilty in March 2019 for his involvement in the case.
Exotic, whose real name is Joseph Maldonado-Passage, had been charged with paying someone to kill a sanctuary owner in Florida who had criticized his treatment of animals.
On Monday, August 8, Exotic shared a post on Instagram, which is pretty interesting given he's in a federal prison.
He introduced a "dear friend" to his 352k followers.
Exotic Is Working With A '90 Day Fiancé' Star
View this post on Instagram
Exotic's friend is Jesse Meester and if the name or the person looks familiar, it's because he's from "90 Day Fiancé: Before The 90 Days."
According to SCREENRANT, Jesse is highly controversial in the "90 Day Fiancé" franchise, as many viewers (and some cast members) consider the Dutchman to be a villain and potential con artist.
Following his chaotic and tumultuous relationship with Darcey Silva, Jesse became part of "90 Day: The Single Life."
Exotic is hoping his friend's fame and influence will help him get President Joe Biden to pardon him.
The Netflix star captioned the photo, "Meet my amazing dear friend Jesse Meester, actor, model, and so much more. You will see him around on my stuff more and more as he is going to help me get a voice to the White House for President Biden to sign my pardon before November of this year. Show him some love."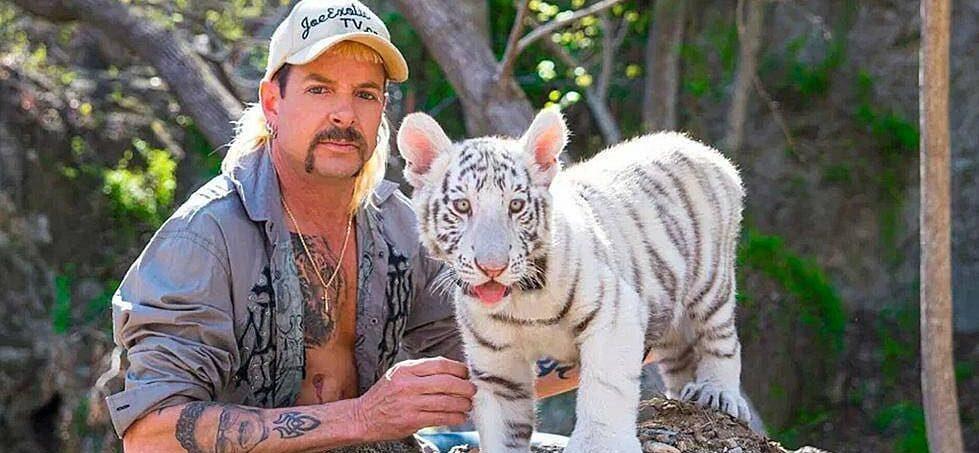 Jesse Meester Plans To Fight Back To Get Joe Out
Jesse replied to Exotic's post writing, "We love you too Joe! People close to you turned their back on you, but not us. You helped many people through lockdown and we should never forget the truth and authenticity you lived your life with. It's sad that the backstabbing and lying has become the norm this society. Time to unite and fight back to get you out."
Many were very confused about Exotic and Jesse's tie to one another and friendship.
View this post on Instagram
"What in the world is happening here," one person asked.
"Not 90 day tiger king," another expressed.
Others made jokes about the TV show/ streaming crossover.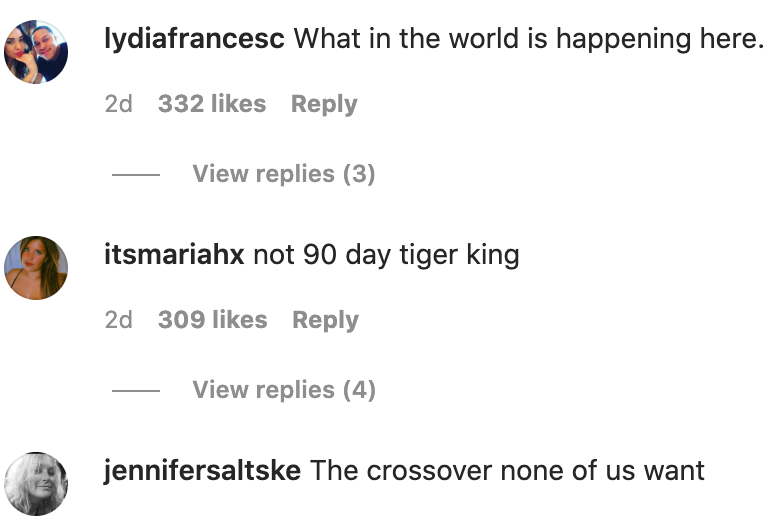 "The crossover none of us want," someone replied.
Another added, "This is a crossover I didn't expect happening…"
"This is the weirdest and most unexpectedly crossover I've seen in a minute. I'm glad you're getting the support though," a fan replied.


Of course, there were a few jabs and jokes made at the expense of President Biden.
"Biden doesn't even know what day of the week it is most of the time, so you may actually have a good chance with him! Good luck Joe!"
In 2020, Exotic reached out to Kim Kardashian in an attempt to use her legal prowess. Kim has helped several inmates get clemency.
Joe Exotic Calls Off Prison Marriage Amid Divorce
News of this Netflix/TLC crossover comes after THE tiger king's jailhouse engagement to inmate John Graham was called off while he was simultaneously going through a divorce from his husband, Dillon Passage.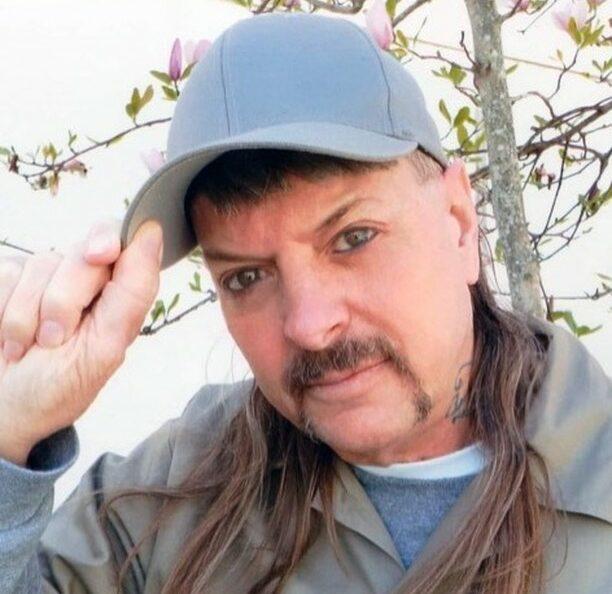 Before the divorce, the duo was estranged for over a year.
Exotic eventually made the move to officially end things in order to tie the knot with his prison beau, John Graham. He already drafted plans for their wedding attires and wrote a letter about their romance, comparing it to the kind of love found in "Twilight."
Exotic announced that following his release from prison some months ago, Graham ended things with him and called off the wedding. Despite that, the TV personality revealed that he had only good thoughts about his ex-beau and planned on rekindling another romance with an old flame.