Iggy Azalea is happily making her way through adulthood as she recently celebrated her 32nd birthday with loved ones.
The new year comes with inspiration and affirmations for the music star, which she revealed on her Instagram while also updating her fans on how her special day went.
Iggy Azalea Marks Birthday With Fun-Looking Instagram Posts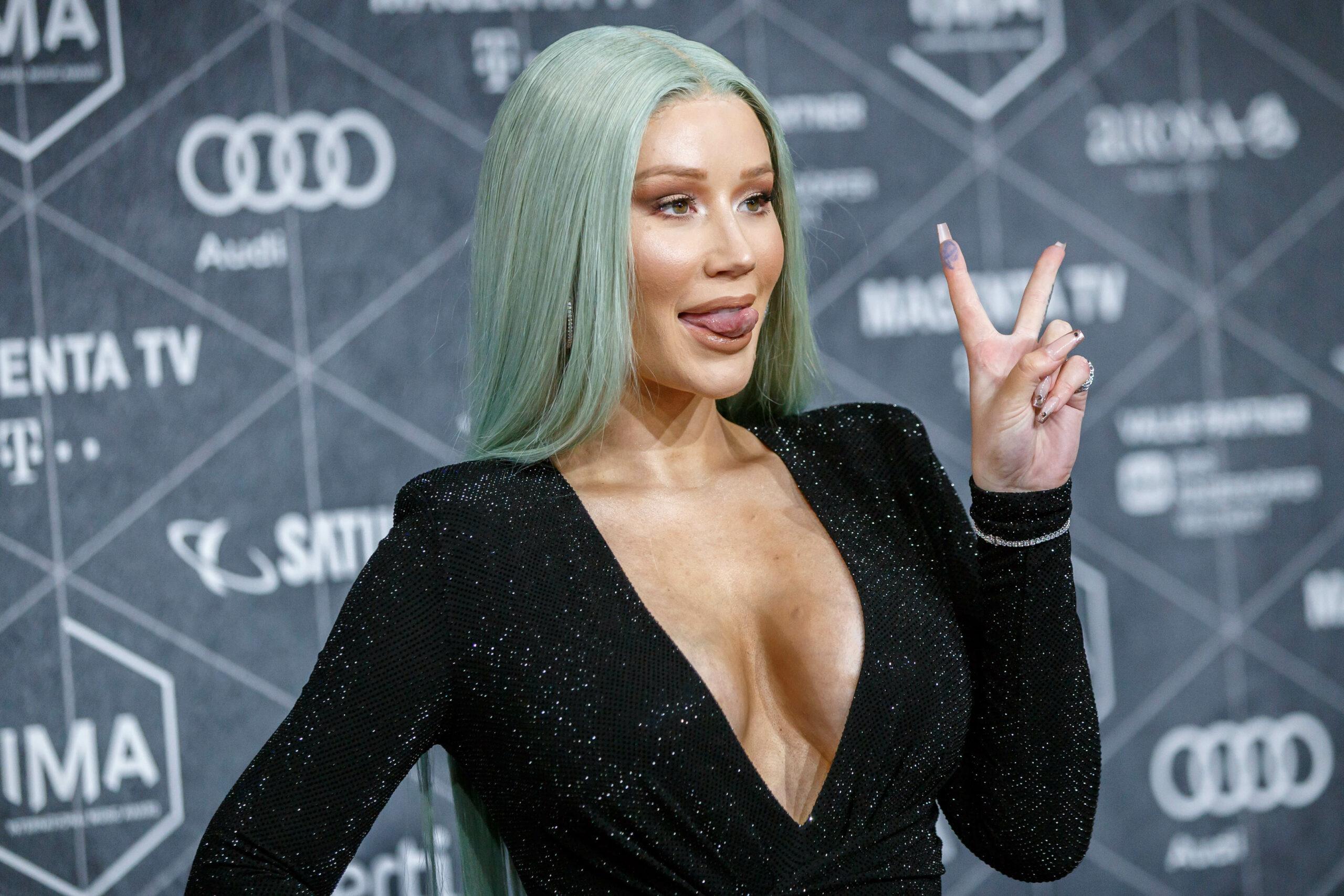 "Honestly, I was feeling down this morning on my birthday," Azalea shared, adding, "Nottt because I'm 32, I love being a grown ass woman so much!"
She continued writing, "But because part of that means knowing when to remove yourself from situations that aren't adding value to your life…And that's hard as F*** sometimes!"
The Australian songwriter went on to declare her new year resolutions, which she believed would make her feel the much-deserved happiness. In her words:
"This year, I'm betting on me more than ever. Betting that any space I clear is only to welcome deserving things & people into my world. I know if I do that… I'll always be happy!"
She added details of the day, stating that her friends came over, making "everything shift back into focus," and they had the best celebration.
Her birthday message was finished off with an expression of gratefulness to her "sweetest" fans for their kind-hearted wishes.
Above the beautiful words, Azalea posted a picture of herself in a birthday mood as she happily posed in a seated position with two birthday cakes on display.
She also shared a funny video showing her playing a game with the famed sorting hat of the movie "Harry Potter," which was placed on her head, similar to what the film showed.
The clip was followed by another video of the celebrant making a wish and asking if she should blow her cake's candles.
View this post on Instagram
Fans celebrated the day with Azalea and wished her the best in the new year. They also sent prayers her way and stated that she deserved the best things in life.
The 32-year-old is totally loved by her fans, who were proud to see her grow as an adult woman and in her music career, which served as an inspiration to the lots of them.
"The New Classic" 
Artist Celebrates Son's Birthday With Dinosaur-Themed Party
About a month before Azalea's birthday, she commemorated her son's second birthday with an extravagant dinosaur-themed bash which she shared on her Instagram feed. 
The Blast reported that the celebration came a bit late as her baby, Onyx, got ill on his actual birthday, April 28, so the party had to be shifted to several days after, in May.
The doting mother posted a couple of photos of the bash, and in one of them, she could be seen excitedly pecking her son's cheek as he blew out a candle.
She captioned the post with a loving motherly message where she expressed her love for the little one for being a kind soul and a good-spirited person.
Azalea did not limit the celebration post to her feed only as she took to her Instagram Story to showcase her son having the highlight of his life in his much-loved dinosaur-themed party.
View this post on Instagram
That would not be the only time she showed so much affection for her only son, as she previously got a tattoo inspired by her love for him.
The Blast revealed that she showed fans the inking process via an Instagram post that revealed a look-alike caricature of Onyx which was the most favored of all her body inks.
The "Black Widow" musician's favorite tattoo was a cherub illustration with "Onyx Orion" scripted on a sash around the drawing's midriff. She called it her "most special" tattoo that made her so happy.
Azalea credited the brilliant tattoo artist Lua Hills for the fantastic work, which fans agreed was a perfect creation.
Although she previously teased fans with what was to be expected for the new ink, it was thrilling to see the remarkable artwork come to life.
She admitted it was "long overdue" for her to get a permanent depiction of her son, which she formerly anticipated but has now accomplished.
On another earlier occasion, the "Survive the Summer" artist exhibited her mothering prowess by slamming haters who criticized her son's clothing choice.
At the time, she vowed not to share pictures of Onyx again, and fans wondered why Playboi Carti, her estranged ex-boyfriend and father of her son, was not involved in Onyx's dressing.