Alyssa Milano revealed how sour memories of her sexual assault were triggered during her first labor.
The activist was among the celebrities who spoke up on social media about surviving sexual assault through the #WhyIDidntReport hashtag. This was in protest against former US President Donald Trump.
The star detailed how her memories were triggered during labor, her sexual assault experience, and how therapy helped her with postpartum depression.
Alyssa Milano's Sexual Assault Memories Triggered During Childbirth 
While on PEOPLE's "Me Becoming Mom" podcast, Milano revealed that she did not like the fact that many people had access to her vagina at a particular moment during labor.
The "Charmed" actress described the experience of birthing her son Milo Thomas, 10-years-ago, as "invasive" and triggering.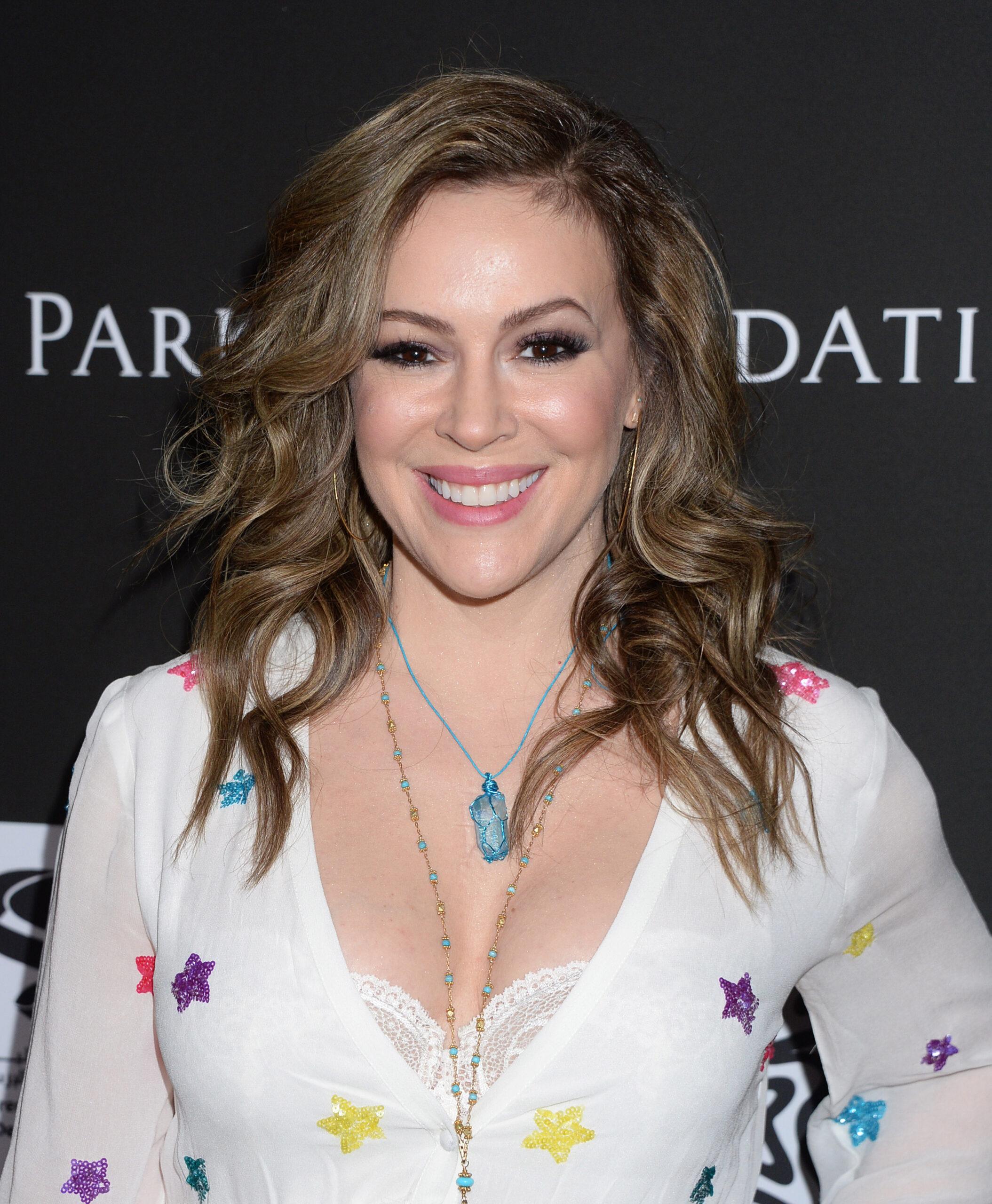 Milano told host Zoë Ruderman that she began thinking that the feeling was familiar despite being her first childbirth.
The singer said she was triggered only for a fleeting moment, but she never forgot about it. The 48-year-old also parents Elizabella Dylan, 7, with her husband, David Bugliari. 
Milano told the outlet she suffered postpartum depression and anxiety but understood her trauma through therapy.
The author said she uncovered memories of being "held down and had things being done" to her without her consent. Milano previously Tweeted,
"I was sexually assaulted twice. Once when I was a teenager. I never filed a police report and it took me 30 years to tell my parents."
Weeks after, during a touching speech at Sen. Susan Collins' office, the actress recalled being suffocated and punched repeatedly in the vagina during a concert at age 19.
Milano eventually climbed on stage to escape her predator after receiving no help from the security guards but could not find the attacker.
The "Commando" Actress Saves Her Uncle With CPR Following Car Accident
View this post on Instagram
On August 17, Milano proved to be a heroic lifesaver when she helped herself and a family member.
The Blast reported that the actress's uncle, Mitch, went unconscious while driving along a Los Angeles freeway with Milano in the backseat.
Mitch veered into another lane of traffic, crashing into a car. The "Commando" actress immediately used her hand to press the brake and stop the vehicle.
The mother-of-two reportedly gave Mitch CPR before medics arrived. She later tweeted that people should take every opportunity to protect their loved ones.
"Get vaccinated. Wear masks. Lock up your guns. Learn CPR. Small. Common-sense actions," Milano advised, emphasizing the importance of taking care of each other.
The "Alyssa" Singer Arrested During 'PFTAWF' White House Protest
View this post on Instagram
Milano was arrested on October 19 for being a part of the People for the American Way and People for the American Way Foundation protest, The Blast reported.
'PFTAW' and 'PFTAWF' are advocacy organizations founded to combat right-wing extremism and promote justice for all, according to their website.
Before trooping to the White House gates, Milano tweeted, "I'm about to risk arrest for voting rights," adding that ballot access shouldn't depend on zip codes.
The "Sorry Not Sorry" author later updated Instagram with a photo of herself unapologetically promoting 'PFTAW' outside The White House.
Milano captioned the post with the hashtag #DontMuteOurVote, informing people about her arrest and requesting others to join the fight for voting freedom.