Lady Gaga is mourning the death of her friend and music collaborator Tony Bennett. The "Bad Romance" singer took to her social media page to honor Bennett with a heartfelt tribute.
Lady Gaga was known to be a huge fan of the iconic musician and regarded him as a dear friend and mentor. The duo collaborated on two successful jazz albums; "Cheek to Cheek" in 2014 and "Love for Sale" in 2021.
During the 2022 Grammy Awards, Lady Gaga paid tribute to Bennett with a show-stopping rendition of songs they had worked on together. 
Bennett passed away on Friday at the age of 96 following an Alzheimer's diagnosis.
Keep on reading to learn more.
Lady Gaga Pays Tribute to Tony Bennett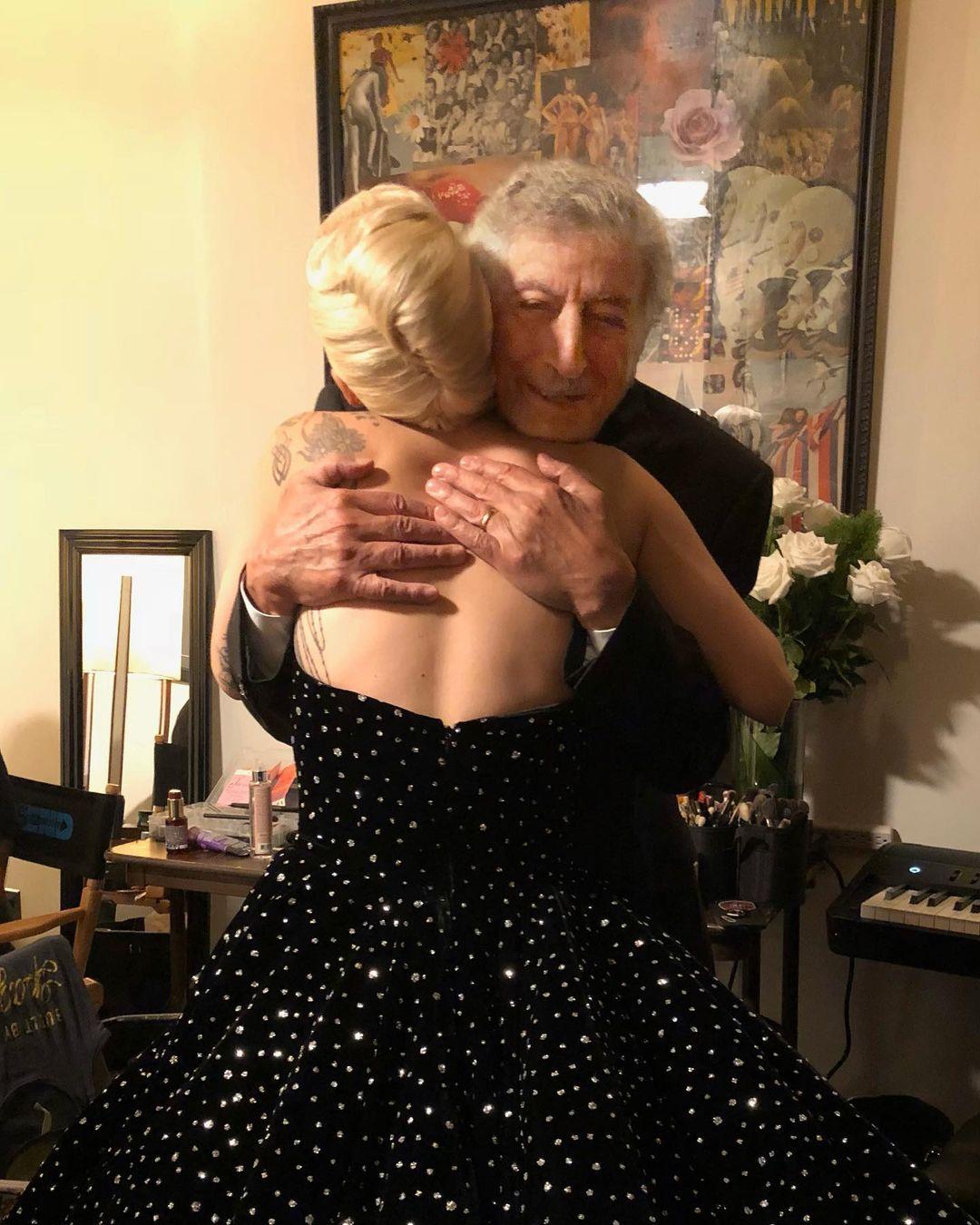 Singer and actress Lady Gaga has shared a lengthy and heartfelt tribute to her late friend and mentor, Tony Bennett. Lady Gaga, also Known as Stefani Germanotta, opened up about her experience with the late icon and how she and Bennett had a "magical power" when working together.
"I will miss my friend forever. I will miss singing with him, recording with him, talking with him, being on stage together. With Tony, I got to live my life in a time warp. Tony & I had this magical power," Lady Gaga shared on her Instagram page.
"We transported ourselves to another era, modernized the music together, & gave it all new life as a singing duo. But it wasn't an act. Our relationship was very real. Sure he taught me about music, about showbiz life, but he also showed me how to keep my spirits high and my head screwed on straight.
"'Straight ahead,' he'd say. He was an optimist, he believed in quality work AND quality life. Plus, there was the gratitude…Tony was always grateful. He served in WWII, marched with Martin Luther King Jr., and sang jazz with the greatest singers and players in the world," Lady Gaga added while expressing how much of an influence Bennett had on her.
The "Just Dance" singer called Bennett her "real true friend" despite their five-decade age gap and revealed that it was one of the best things about their relationship as it "inspired" both of them and helped them learn from each other.
'Losing Tony To Alzheimer's Has Been Painful'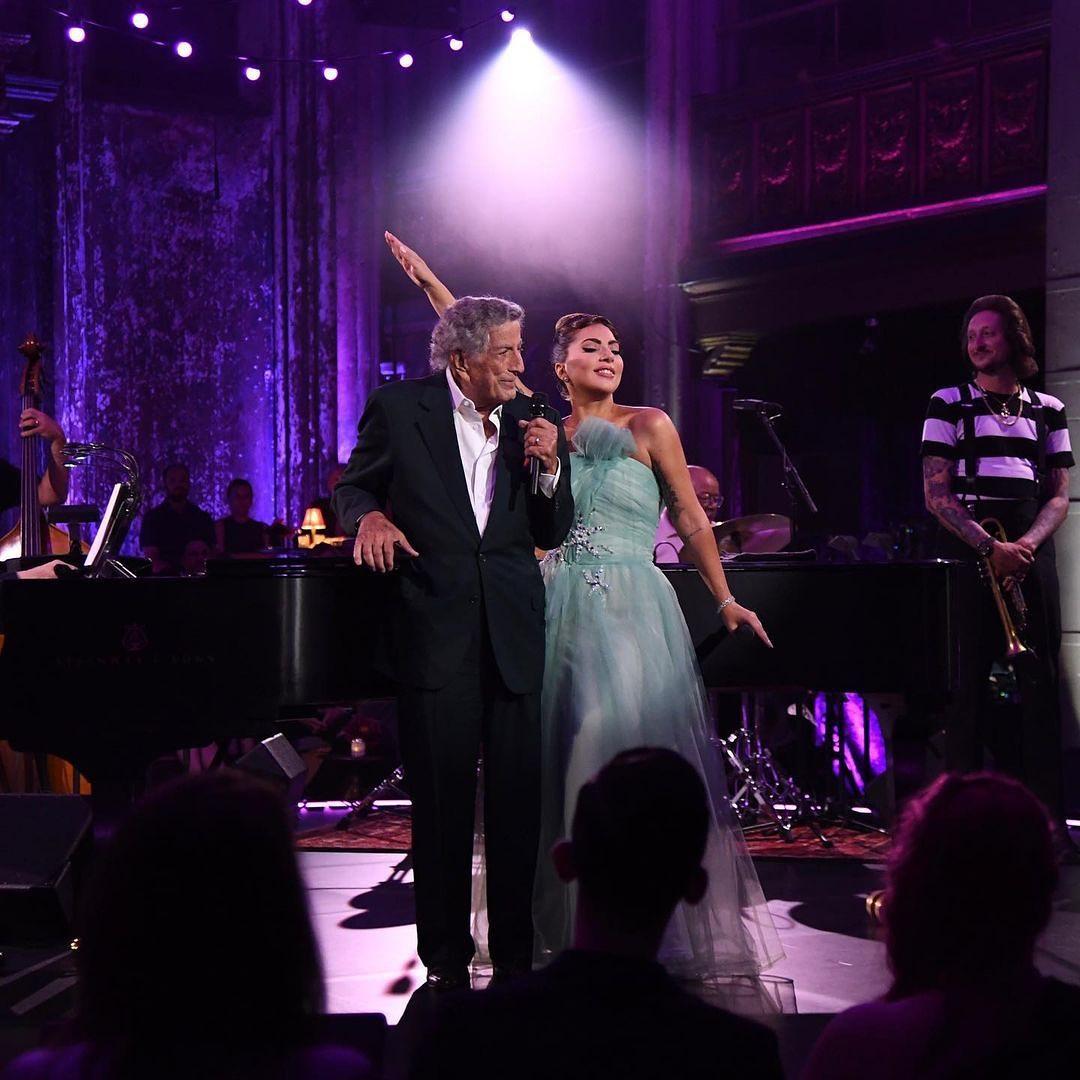 Speaking on his Alzheimer's diagnosis, Lady Gaga said, "Losing Tony to Alzheimer's has been painful but it was also really beautiful. An era of memory loss is such a sacred time in a person's life. There's such a feeling of vulnerability and a desire to preserve dignity."
She continued, "All I wanted was for Tony to remember how much I loved him and how grateful I was to have him in my life. But, as that faded slowly I knew deep down he was sharing with me the most vulnerable moment in his life that he could–being willing to sing with me when his nature was changing so deeply. I'll never forget this experience."
Concluding her post the "Born This Way," hitmaker said, "I'll never forget Tony Bennett. If I could say anything to the world about this I would say don't discount your elders, don't leave them behind when things change. Don't flinch when you feel sad, just keep going straight ahead, sadness is part of it. Take care of your elders and I promise you will learn something special. Maybe even magical. And pay attention to silence—some of my musical partner and I's most meaningful exchanges were with no melody at all."
Tony Bennett Dies At The Age Of 96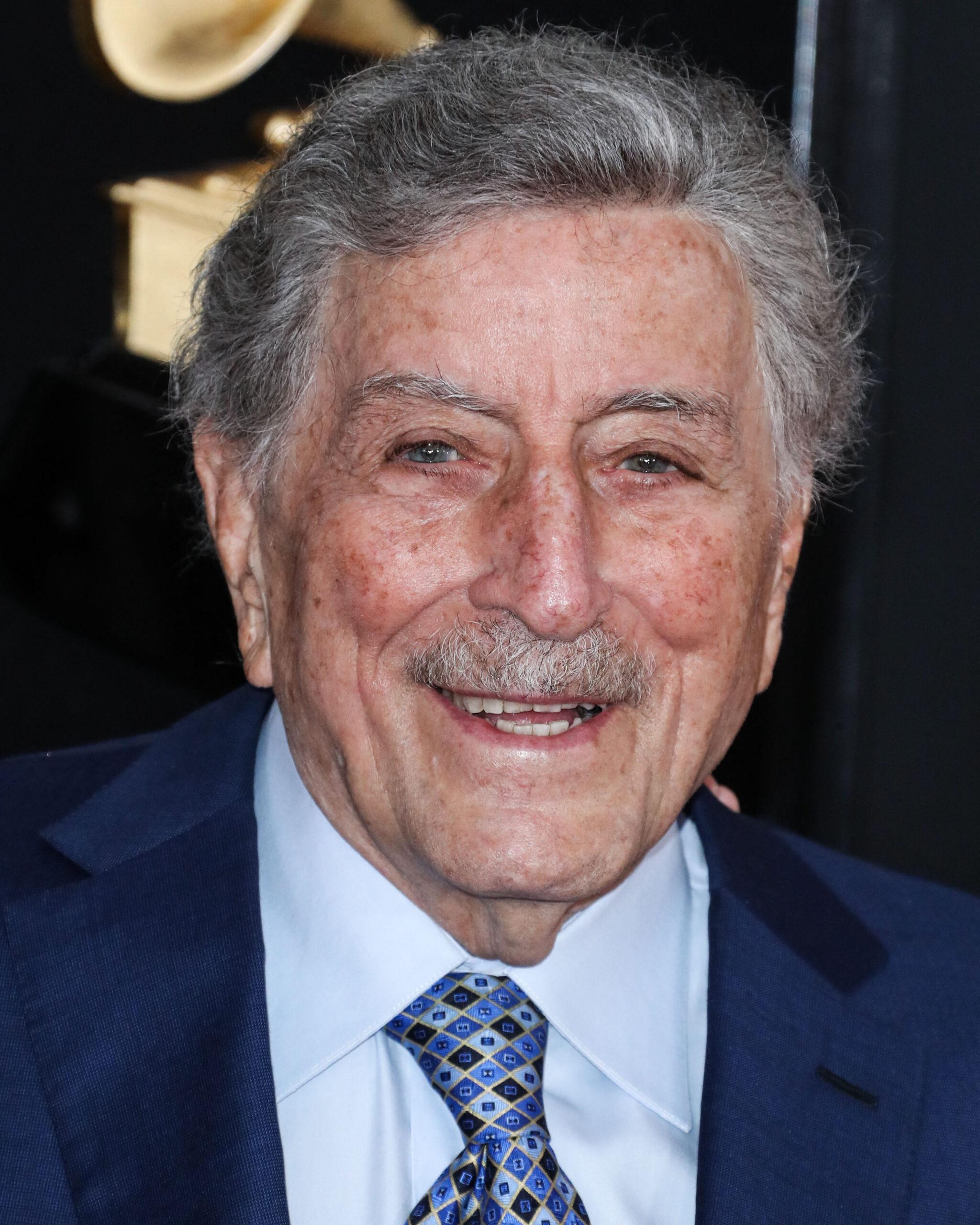 On Friday, it was revealed that Bennett had passed away at age 96. The late musician's publicist, Sylvia Weiner, confirmed the sad news to The Associated Press. Weiner noted that Bennett had died at his home in New York City.
The "New York State of Mind" crooner was diagnosed with Alzheimer's in 2016, but despite this development, Bennett continued to record music and perform through 2021.
Known for his incredible vocals, Bennett had an enviable career spanning eight decades, during which he won a total of twenty Grammy awards and a lifetime achievement bestowed upon him in 2021.
According to Bennett's official Instagram account, the last song he performed at his piano before he died was "Because of You." The song served as Bennett's first major hit, climbing to the top of the Billboard charts at number one and maintaining that position for ten weeks.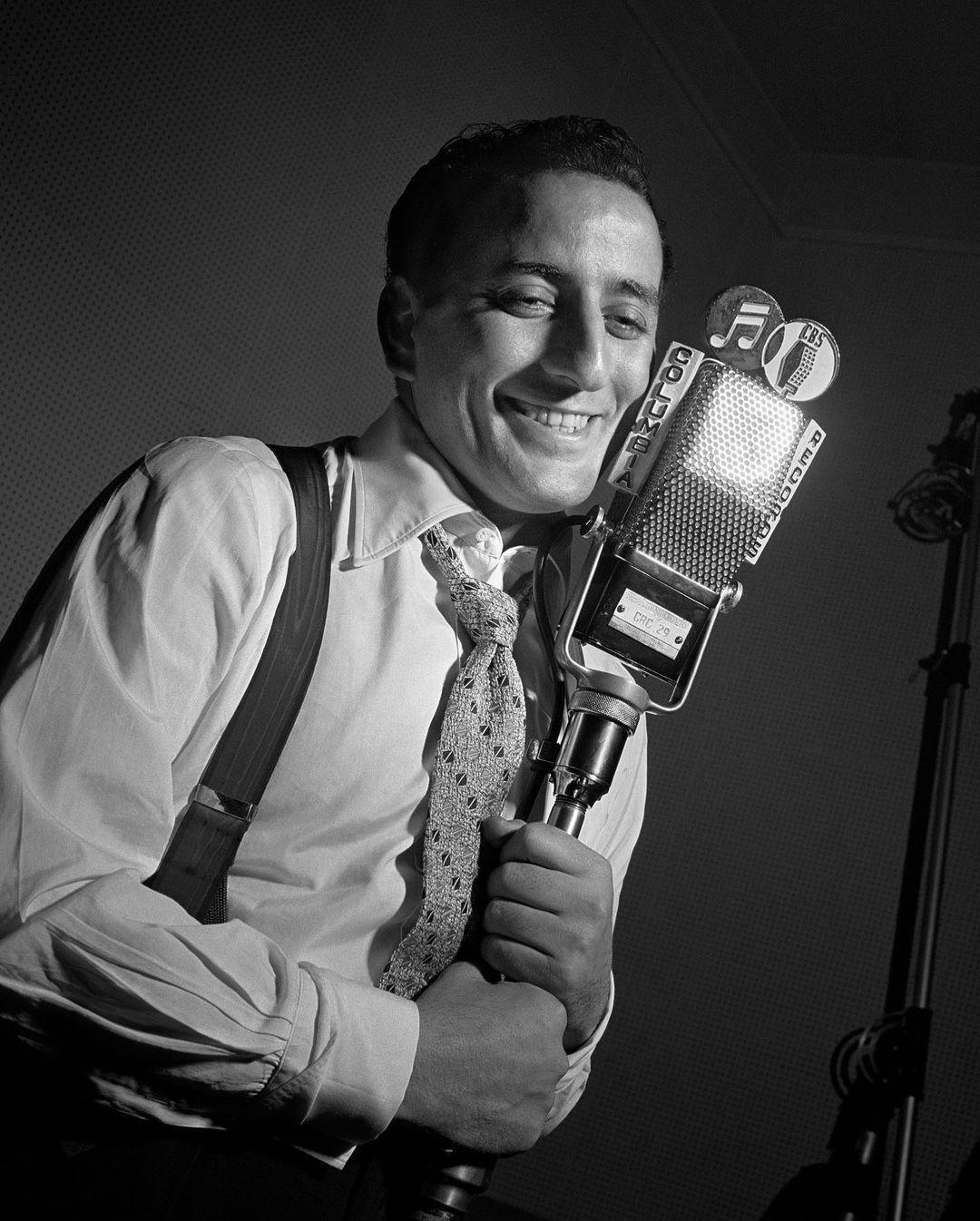 "Tony left us today but he was still singing the other day at his piano and his last song was, 'Because of You,' his first #1 hit. Tony, because of you we have your songs in our heart forever," the statement read.
Despite having several hit songs, Bennett found major success after releasing his recording of "I Left My Heart in San Francisco." It ended up peaking at number 19 on the Billboard Hot 100 charts and is regarded as one of the official anthems of San Francisco. In 2018, the Library of Congress selected the song for preservation in the National Recording Registry for being "culturally, historically, or artistically significant."
Bennett found renewed recognition in mainstream media through his works with Lady Gaga in his later years. The duo recorded two albums together; "Cheek to Cheek" in 2014 and "Love for Sale" in 2021. 
Tony Bennett & Lady Gaga's Music Together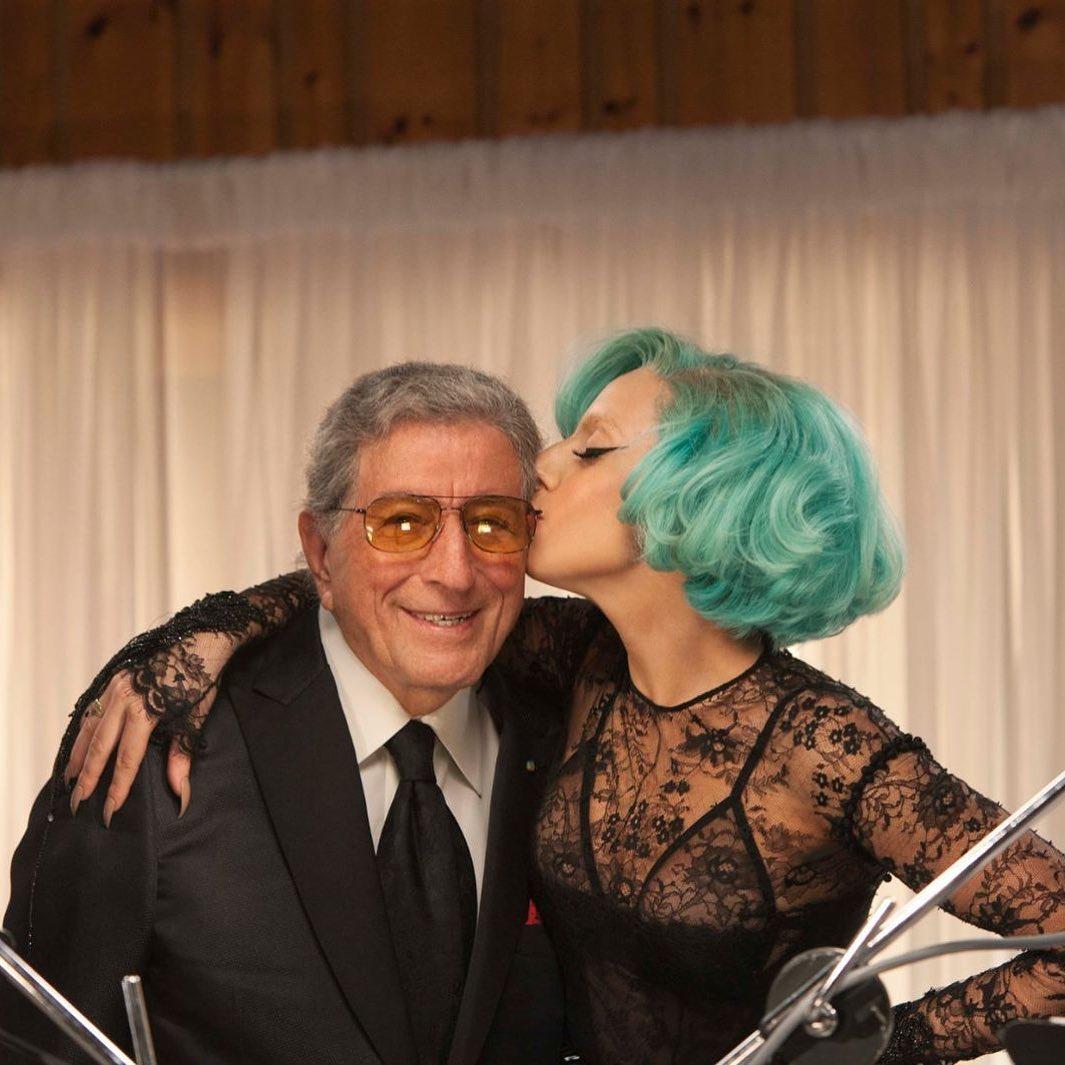 Bennett and Lady Gaga became a notable and iconic duo after collaborating on two jazz music albums, with the second project, "Love for Sale," earning Bennett his final award. Amid his battle with Alzheimer's, Lady Gaga and Bennett took to the stage to put on one final show in August 2021. 
In the special concert, titled "One Last Time: An Evening With Tony Bennett and Lady Gaga," the talented duo performed their songs to a sold-out crowd.
During the show, Bennett kept in step with Lady Gaga, although there were moments when he seemed to forget where he was or what was happening around him.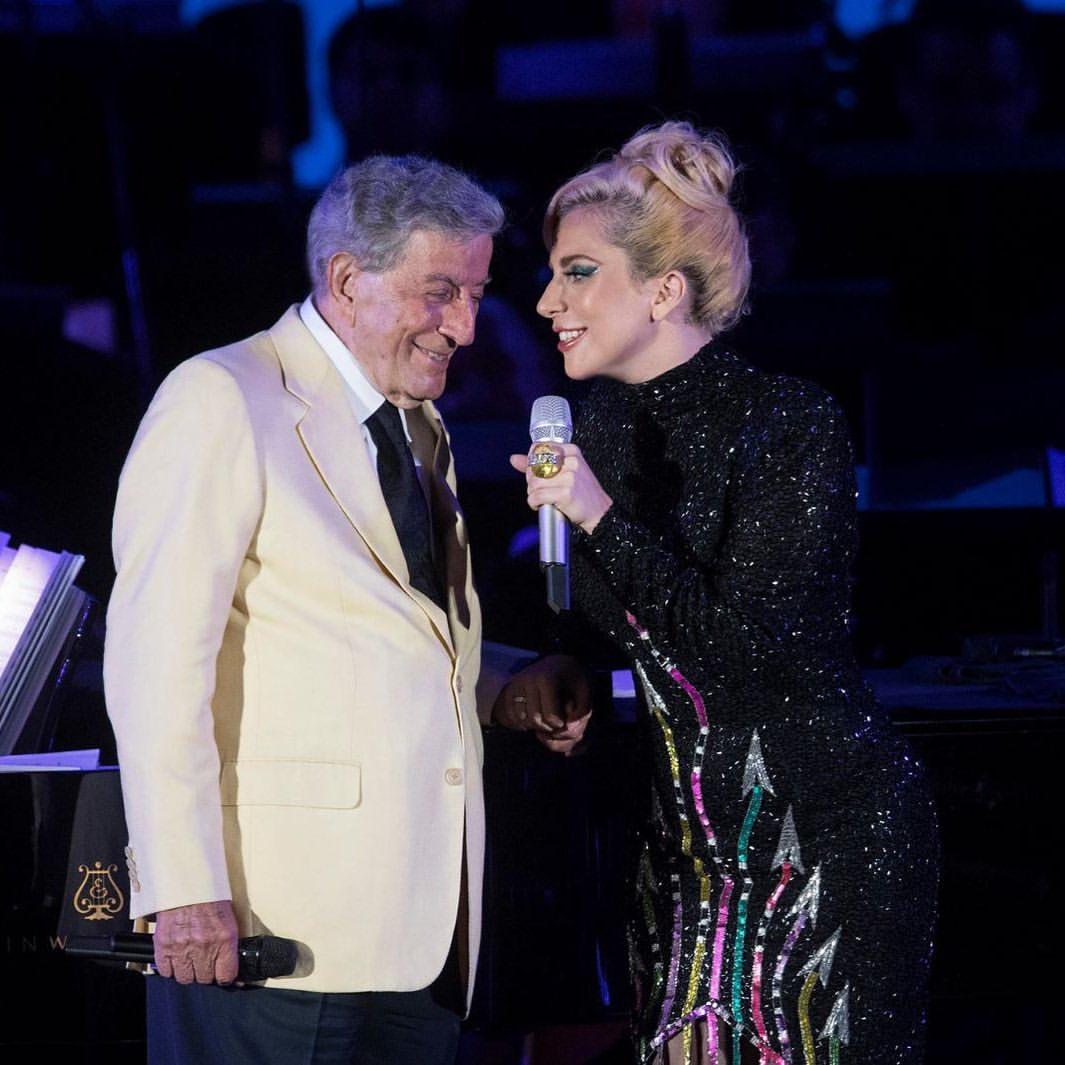 Prior to getting on stage, Lady Gaga made sure to heap praises on Bennett, introducing him as "the greatest singer in the whole world." 
She said, "He's my friend. He's my musical companion. And he's the greatest singer in the whole world. And I'm counting on you, New York, to make him smile. So you better cheer. You better yell. You better laugh. You better cry. You better give your soul."
At the 2022 Grammy Awards, Gaga paid tribute to Bennett with a show-stopping rendition of their songs "Love for Sale" and "Do I Love You." As she sang, video clips of the duo performing and recording music together appeared on the screen. 
More Tributes Pour In For Tony Bennett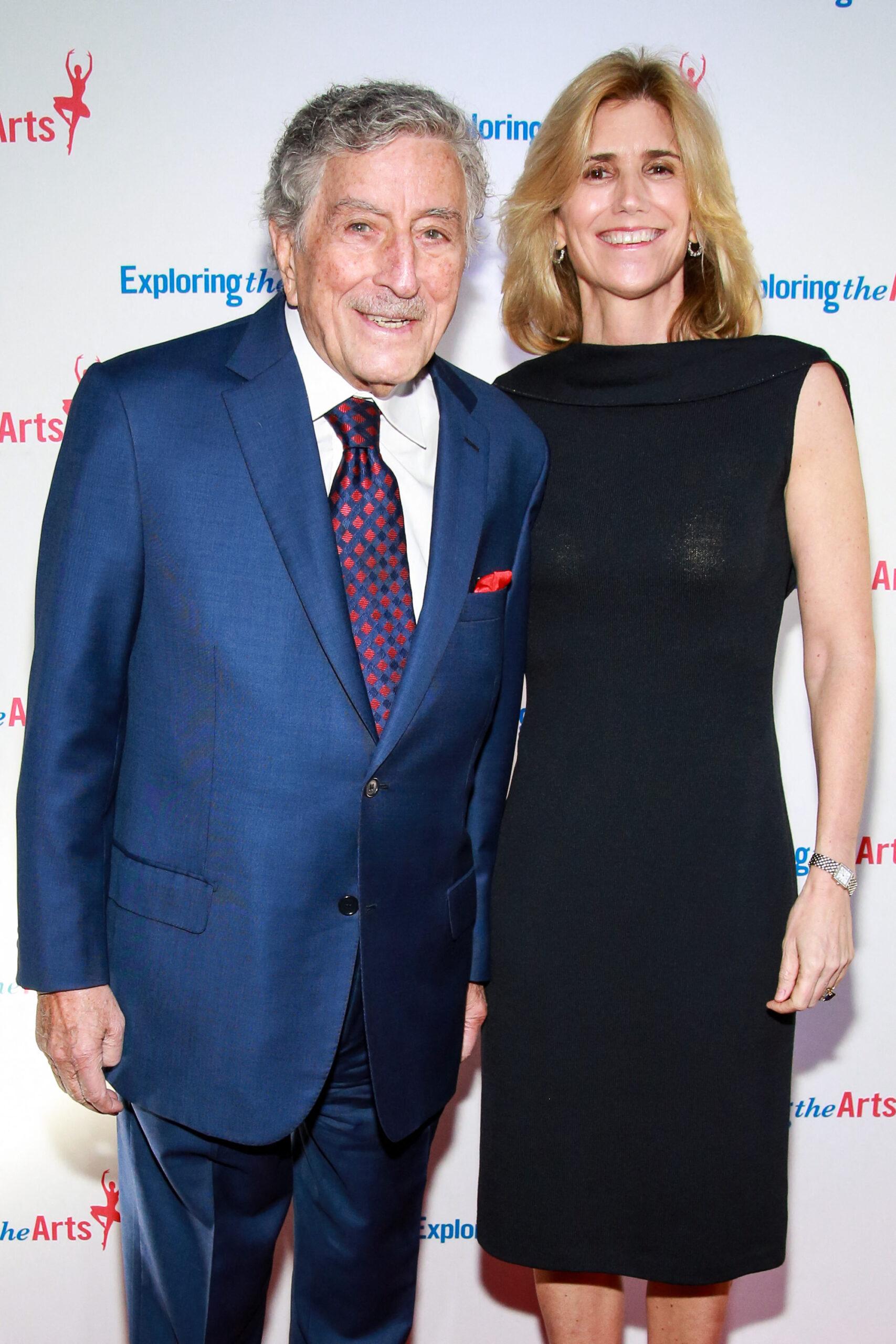 Several celebrities have come out to honor the late music icon and offer condolences to his family.
Popular "Star Trek" actor George Takei did not mince words when paying tribute to Bennett on Twitter. He wrote, "The great Tony Bennett has passed away at the age of 96. He was the last of his kind, a master of the American songbook. He may have left his Heart in San Francisco, but he won all of our hearts, from Sinatra to Lady Gaga. Be at peace, and sing to us now from the stars, Tony."
Legendary record producer and guitarist Nile Rogers also paid tribute to Bennett, writing, "My most heartfelt condolences go out to Tony Bennett's family and friends. They're also my emotional family and friends."
Remembering the force that Bennett was in the music industry, music publicist Eric Kalper wrote, "Deeply saddened by the passing of a true legend, Tony Bennett, at age 96. His timeless voice and incredible talent have left an indelible mark on the music world. Rest in peace, and thank you for the beautiful memories."