Tori Spelling has left her close circle "worried sick" after she disappeared with her five kids. The actress reportedly cut off all communication and events and moved into a motel with the children. 
The motel move coincides with her estranged husband, Dean McDermott's post, announcing on Instagram (and later deleting) that they were getting divorced.
In a recent video, Spelling seemingly confirmed her separation from McDermott by saying she's "always looked better" alone. 
Keep on reading to learn more.
Tori Spelling's Friends Are 'Worried Sick' About Her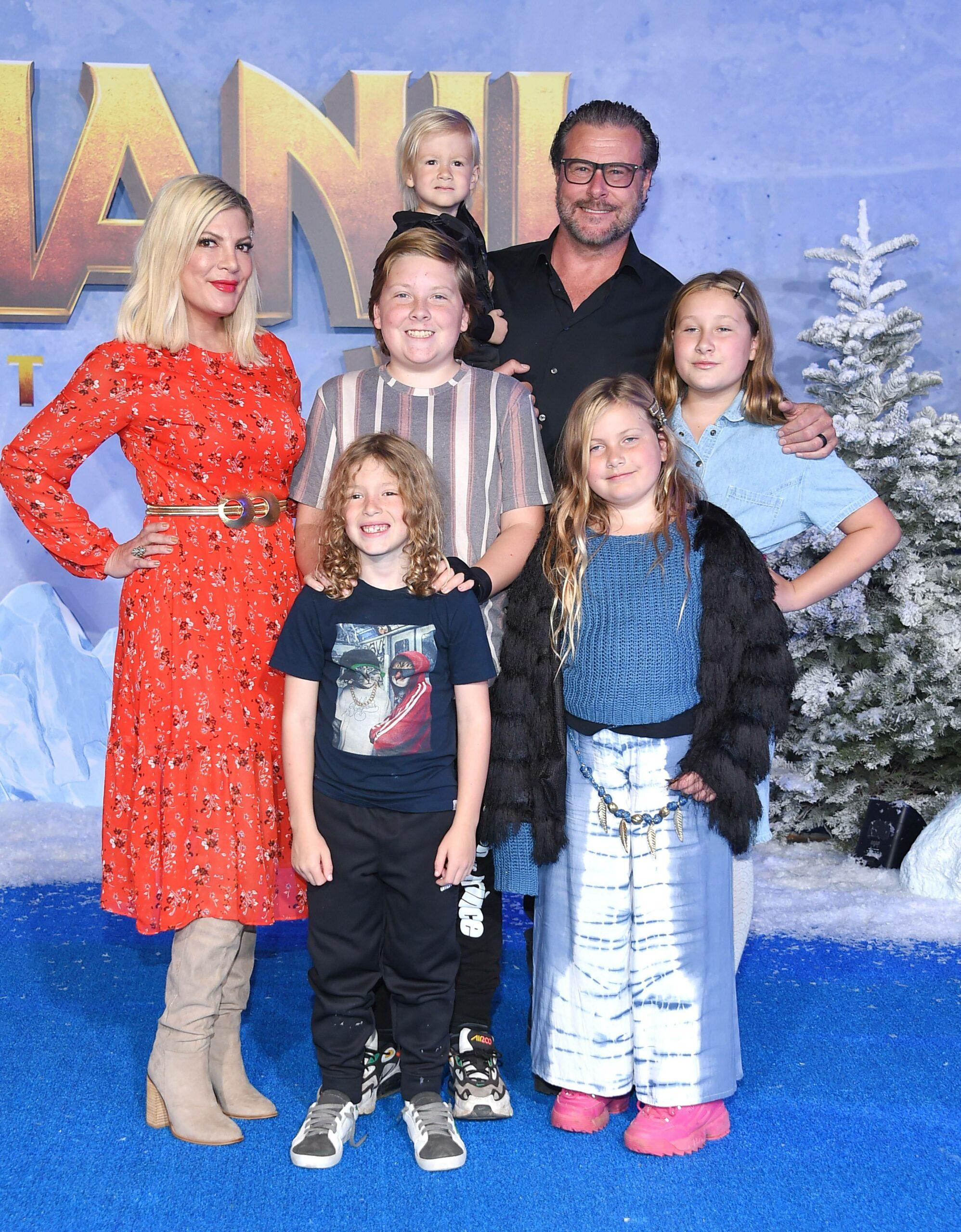 According to the Daily Mail, Tori Spelling's friends are "worried sick" about her. They claim that Spelling went "AWOL" after she and her husband, Dean McDermott, announced they'd decided to end their marriage. She's allegedly been ignoring all calls and messages and even missed scheduled business events for her new home decor brand.
One friend told the news outlet, "Tori has not been returning calls and has kind of gone AWOL, which has her close friends worried sick." Spelling isn't even at home, as she was recently photographed at a $100-a-night motel with her and McDermott's five kids.
The friend also shared that McDermott is seriously worried about the safety of Spelling and the kids at a motel. They said, "Dean is also taking up some issue with the kids being with Tori at these motels. He thinks that the kids should be at home and not motel hopping with Tori. he just believes that this is not what is best for them at this time."
Dean McDermott Announced Their Separation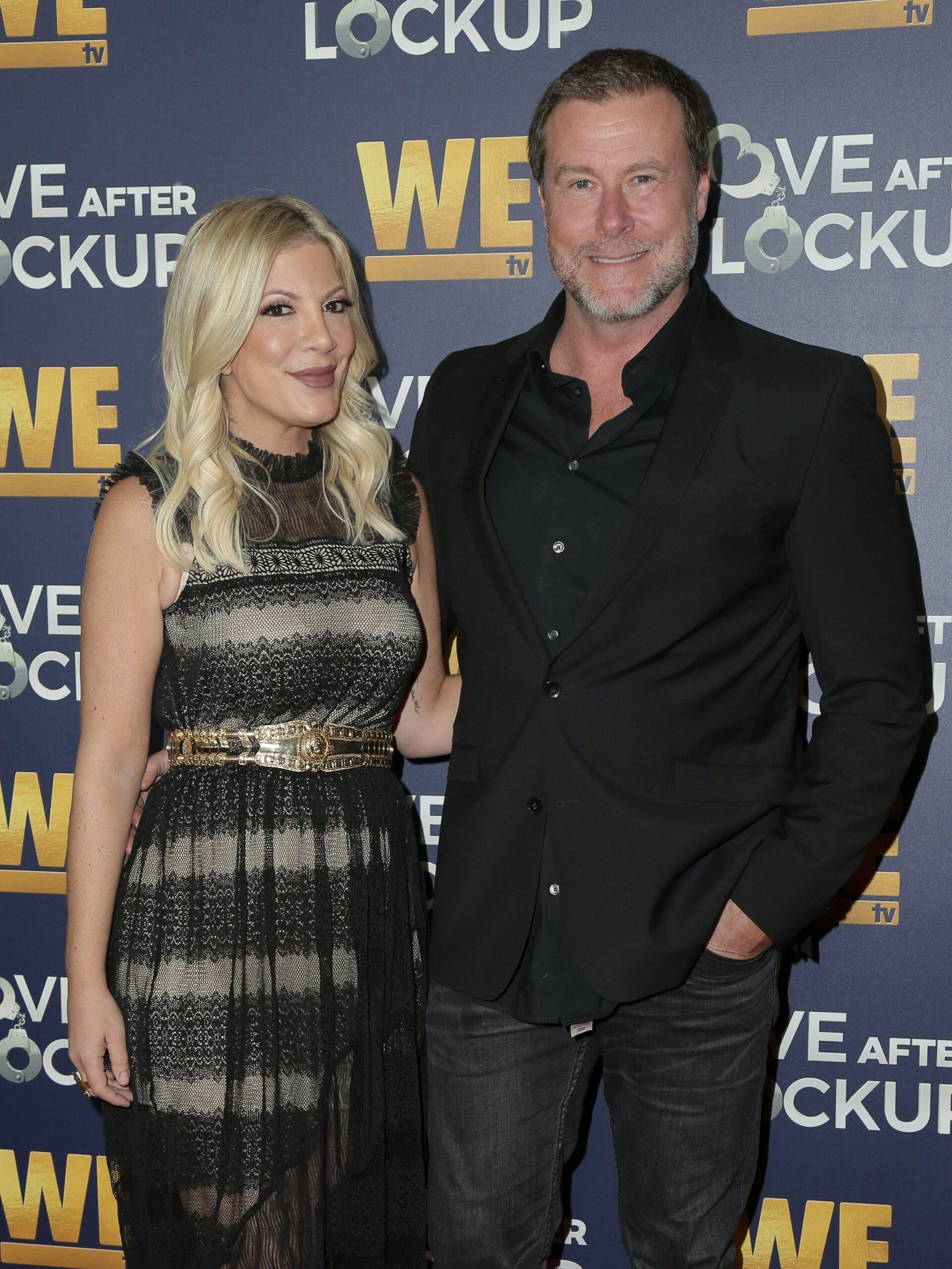 McDermott announced that he and Spelling had decided to split in a June Instagram post. In the post, which is now deleted, he wrote, "It's with great sadness and a very very heavy heart that after 18 years together and 5 amazing children, that @torispelling and I have decided to go our separate ways, and start a new journey of our own."
In his statement, McDermott noted that they'd continue to be "loving parents" to their children no matter what. He also asked fans and followers to respect their privacy as they "take this time to surround our family with love and work our way through this."
Several days after McDermott's post, Spelling was photographed moving some things into a friend's house. The photos of her and the kids showed the reality TV star looking stressed and worried. McDermott was also later photographed moving some of his property into a storage facility.
Tori Spelling Says She's 'Better' On Her Own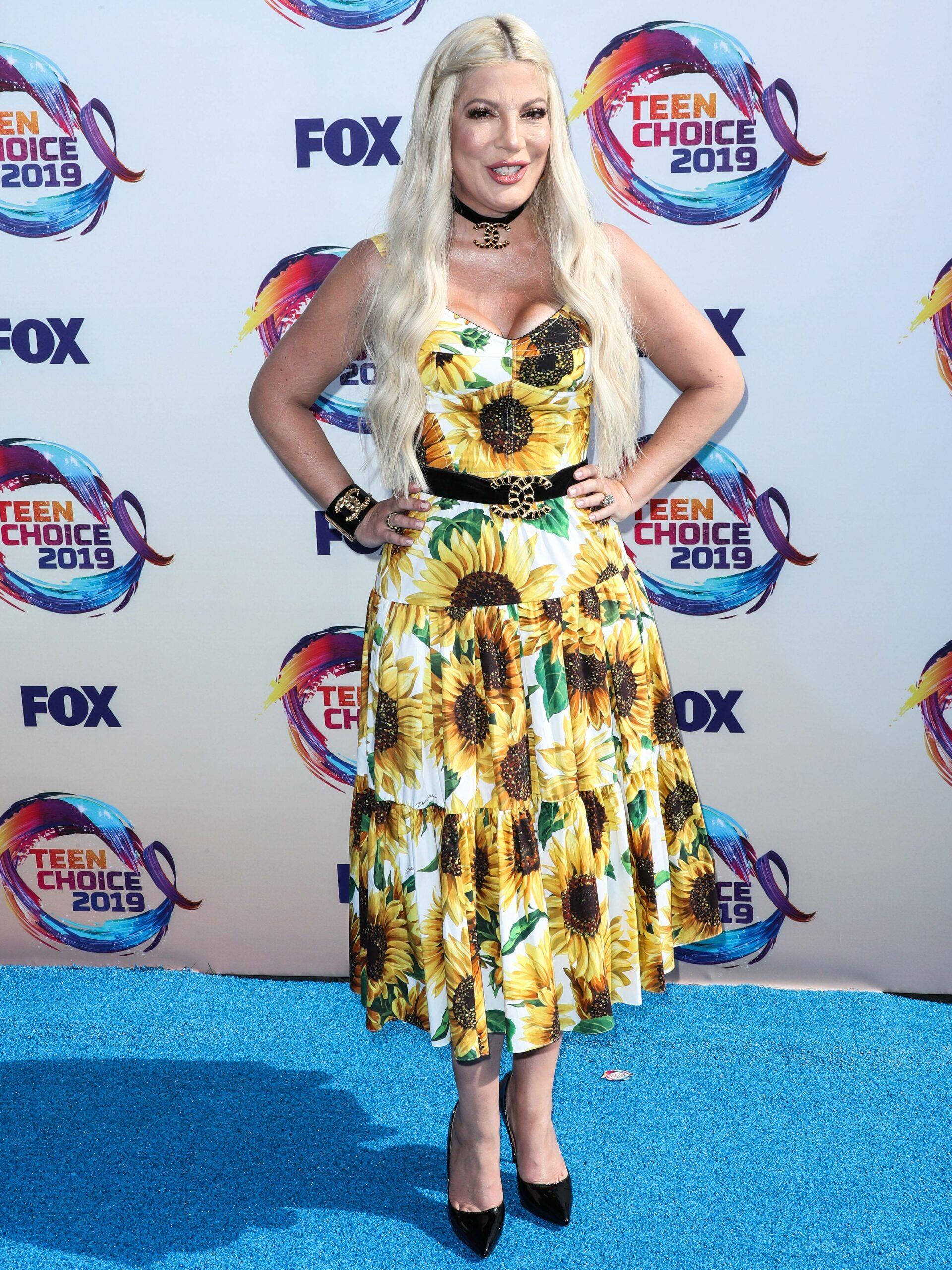 Earlier in July, Spelling was photographed with her kids at a $100-a-night motel, but a source told the Daily Mail that the motel move wasn't because of the separation, noting that it was due to a "mold problem."
They said, "They decided to stay there because of the ongoing mold problem at their house. Tori is taking this issue very seriously and isn't going to subject herself or her kids to that." 
While the separation might not be the cause for Spelling's motel stay, the actress recently implied that things were done with her and McDermott in a video shared online.
Spelling said, "I've always looked better on my own," after being asked about the divorce rumors. She then gave a vague response when asked why she'd moved herself and her kids into a motel. 
"Are you a parent?" Spelling asked. "You know you would do whatever you can for your kids, right?"
Tori Spelling & Dean McDermott Have Had Marital Issues For Years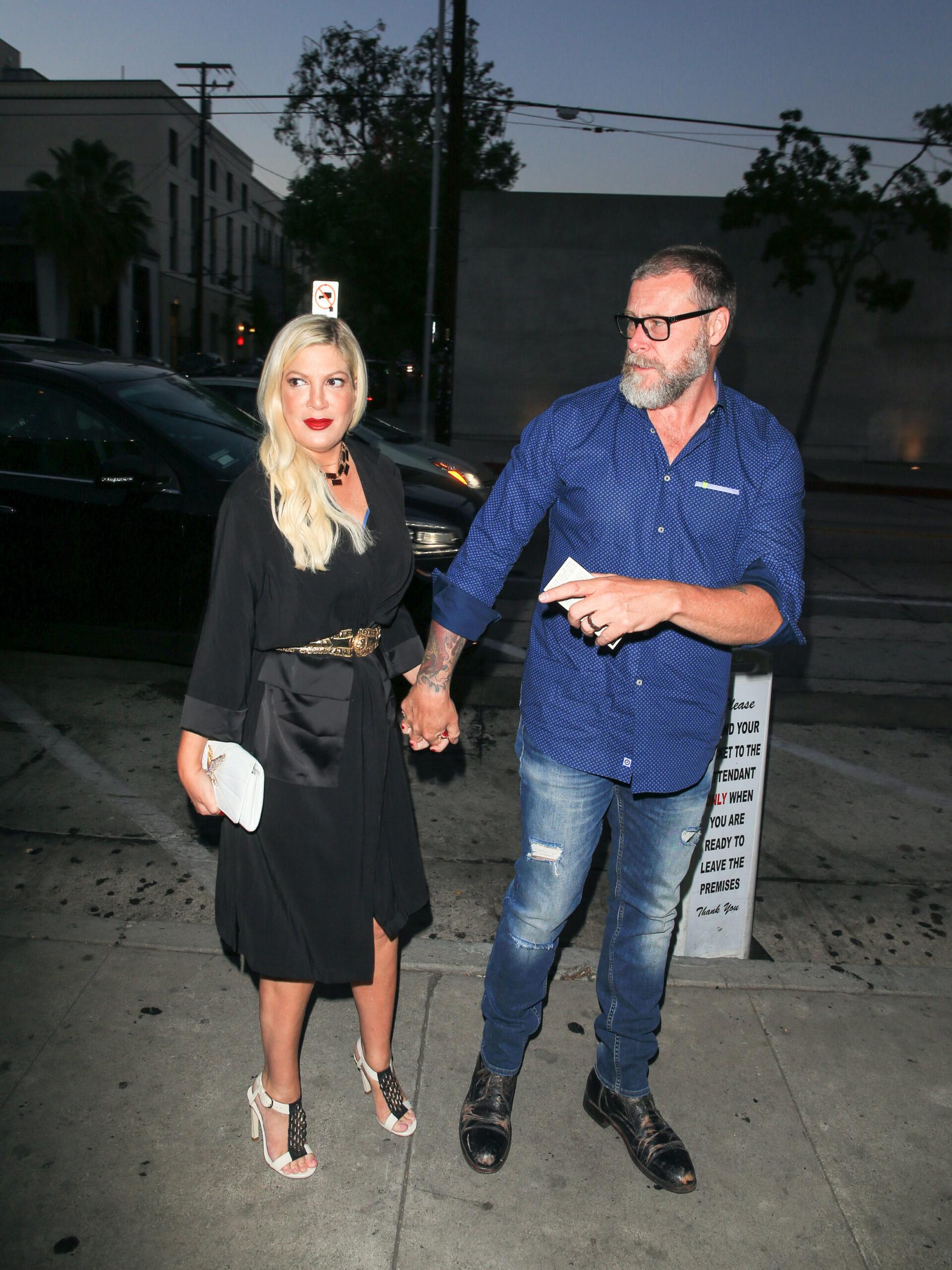 Spelling and McDermott have had a difficult marriage for many years, plagued by cheating and divorce rumors. The former couple went through 2021 without wearing their wedding rings, and Spelling even revealed they'd started sleeping separately.
Spelling and McDermott met in 2005 while featuring in a Canadian reality TV show. At the time, he was still married to Mary Jo Eustace, and Spelling was married to Charlie Shanian. After they got together and married, the couple began documenting their marriage on multiple reality shows, including their rollercoaster moments.
An insider explained to Daily Mail that one of their major issues was that Spelling wanted McDermott to build his acting career more to "support" their family, but she was never satisfied.
They said, "Dean has changed and worked very hard to be the husband she needed him to be but she is still demanding and entitled. Nothing he does or has done will ever be good enough for her."