Alicia Keys' son Egypt is a star in the making, and he looks like he will inherit his doting mother's throne in the music scene.
The 12-year-old, who already declared what he wants to do when he grows seems to be off to a great start in relation to his parents —his superstar mother, a classically-trained pianist and record producer dad, Swizz Beatz.
Watch Egypt Play the Piano Like His Famous Mom Alicia Keys In New Video
Beatz took to his Instagram handle to share a clip of their son, who donned a white vest with red shorts, playing the piano. A tiny part of the piano room was shown when the disc jockey and rapper started recording.
It featured high ceilings, windows, and long curtains to match the vibe. The room has a bronze color theme from the carpet to the chandelier and chairs. However, one thing you couldn't skip past was the beautiful melody Egypt was striking on the black instrument. His fingers effortlessly danced on top of the keys, and he looked confident. The proud dad captioned the post:
"This boy is turning into something else 🙆🏽🙆🏽🙆🏽🥵🥵🥵😅🥳🥳🥳🥳🥳🥳. EG Keys!!! Sing something to it and tag #EGKEYS"
Viewing the clip, Beatz's followers were left astounded by Egypt's superb performance. Famous music producer and songwriter Teddy Riley put his stamp of approval in the comment section with five fire emojis.
One user commented, "Go on, Egypt!! He gets it from his momma, for real. I know she is too proud." A second remarked, "This is the result of two extremely talented parents! ❤️ So talented." "talentedddddddddd," [with three fire emojis]," a third fan exclaimed while someone else excitedly penned, "Whoa… genetics … songwriting next."
Indeed, the boy has a great future in music, but his response to what he would like to become about three months ago was somewhat unexpected. He is looking forward to becoming an NBA star after getting a glimpse into the life of a musician.
Per Today, the 12-year-old and his record executive father appeared on "The Jennifer Hudson Show" on April 25. During the show, the father of five gushed about his child's musical abilities. 
But when the pre-teen joined his father and Hudson on the spacious white couch, he revealed another lucrative profession he would like to pursue when he gets older. "Do you want to be a musician like your mom and your dad?" the "Dream Girls" actress asked.
Egypt replied, "Well, I love music, but I don't really want to be a musician. I want to be a basketball player." His father, the talk show host, and the whole audience applauded the honest answer. "I love that," Hudson voiced.
Keys And Beatz: Secret To Their 12 Years Of Marriage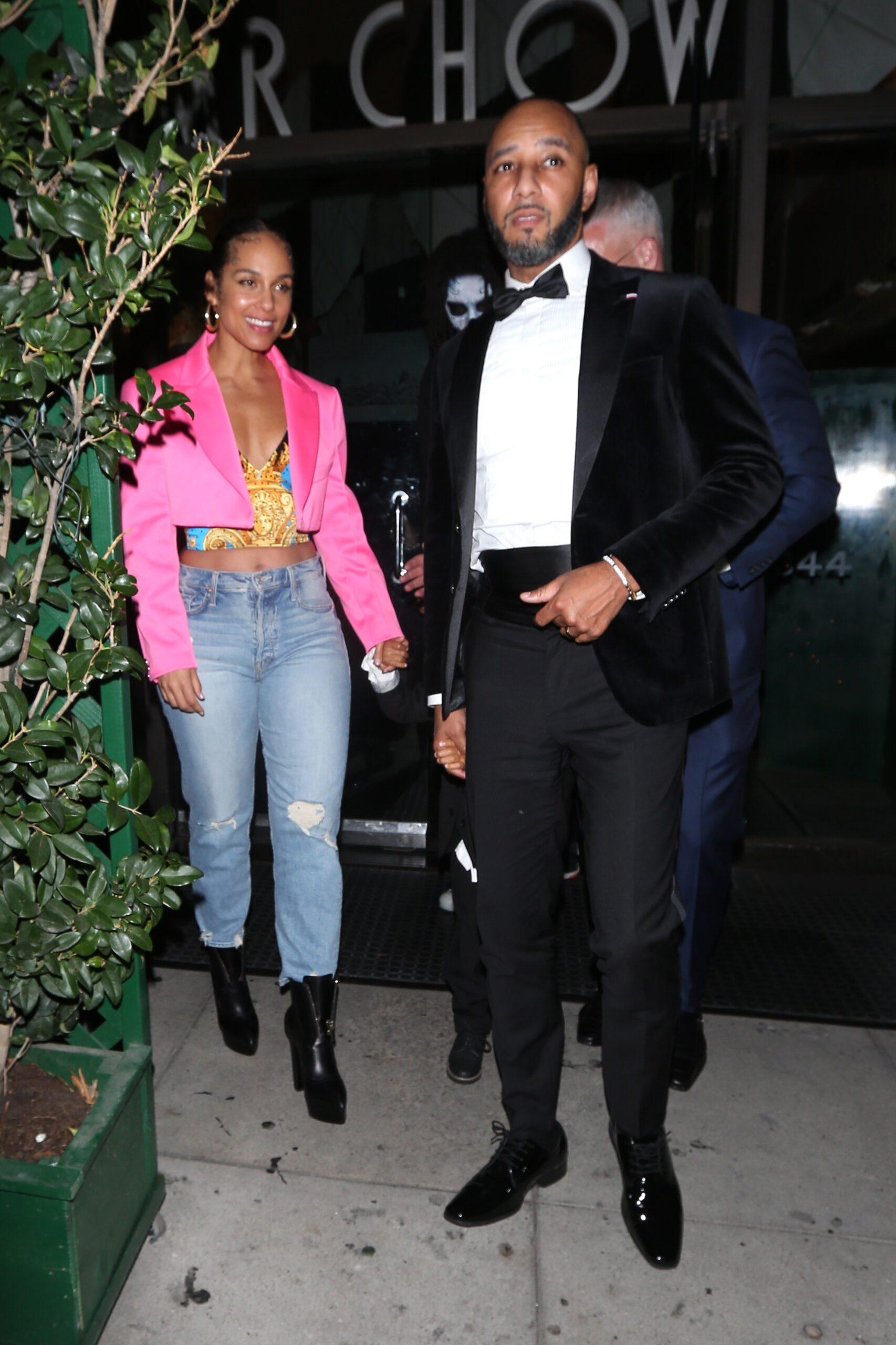 Egypt's talented parents have been gaily married for more than a decade, and there is undoubtedly a secret behind their blissful union. In March, Keys revealed how the pair can achieve that even with the regular challenges of marriage.
In a conversation with the Wall Street Journal, the "No One" hitmaker listed tips that helped she and her longtime partner's marriage work despite their busy careers. "Really carving out time for each other," the singer said. "We all struggle with it. There's so much balance. There's so much to do."
"You find yourself running and doing the things for school, for the kids, and doing all the things for your lists, for all the dreams you have in your career, and what you have to do next," the brilliant pianist continued.
She regarded the time someone spent with their partner as "so priceless," and to carve out the time and make it as important as "those daily things" reflected positively on the relationship. "You remember why you are in love," she clarified. "You remember why you just like each other, what's interesting about each other.