Adam Sandler's recent social media posts are giving fans heart-of-gold vibes as he first posted a tribute for his stunning wife, Jackie, and then rooted for a teen golfer who adopted the name, "Happy Gilmore," because 1996!
First Up "Happy Gilmore" Roots For Happy Gilmore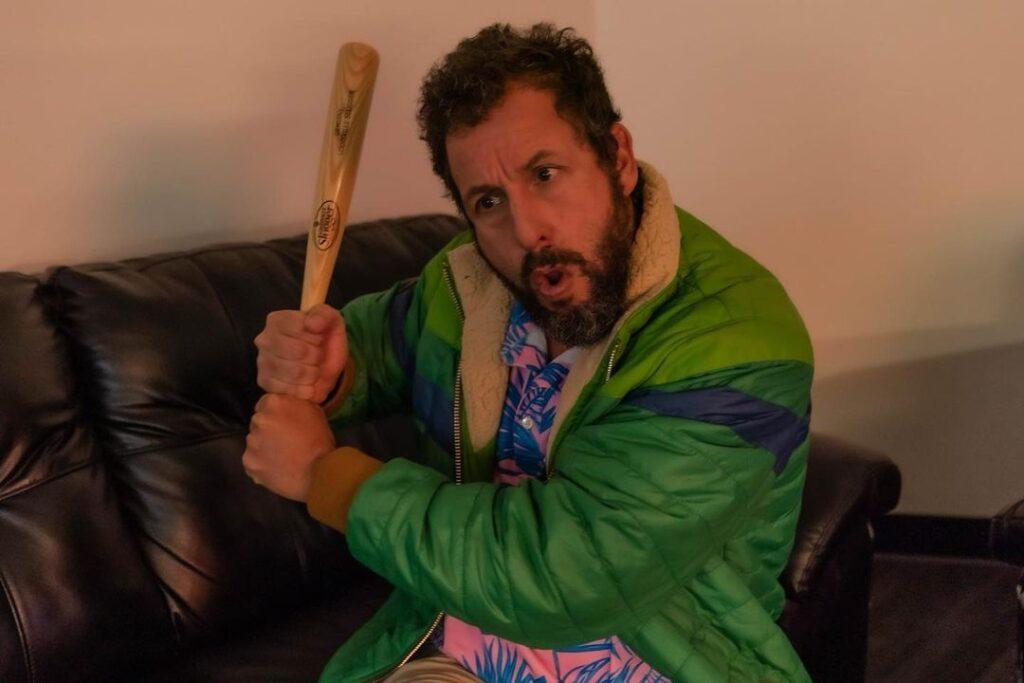 A high school golfer, by the name of Landon Gilmore, adopted "Happy" as a nickname when he started playing in golf tournaments at about six years old, and it kinda stuck since then. By the time he was 13, he began to go by "Happy" all the time, and he loves the reaction he gets from people.
The Bloomington South golfer told "The Indianapolis Star", "Sometimes, when I first introduce myself, they will look at me funny. But if my golf bag is there and has my name on it, that will kind of help a little bit. But it never fails. At some point they will ask me, 'Is that your real name?' or 'How did you get that name?' Something along those lines…"
Recently, the teenager took to social media to announce that he had committed to the Ball State University golf program, writing, "I am very excited to announce that I have committed to continue my academic and golf career at Ball State University," and went on to thank his coaches.
The original "Happy Gilmore", the star of the 1996 eponymous movie, Adam Sandler took it upon himself to give the kid a pat on his back, as he tweeted, "Go get 'em Happy. Pulling for you."
Fans were quick to appreciate the "Murder Mystery" star, writing,
"Way to go Adam! Way to set an example and lead for the kids! With love."

"You the man Adam! Golf's greatest ambassador. A lifetime membership for you at the Derryfield CC!"
Others simply could not believe there was actually a golfer called Happy Gilmore, who also played hockey! Meanwhile, here's Sandler's post, rooting for his character's namesake.
Go get em Happy. Pulling for you. https://t.co/4o4LOoAWDN

— Adam Sandler (@AdamSandler) June 23, 2023
Adam Sandler Posts Sweetest Tribute To Wife Jackie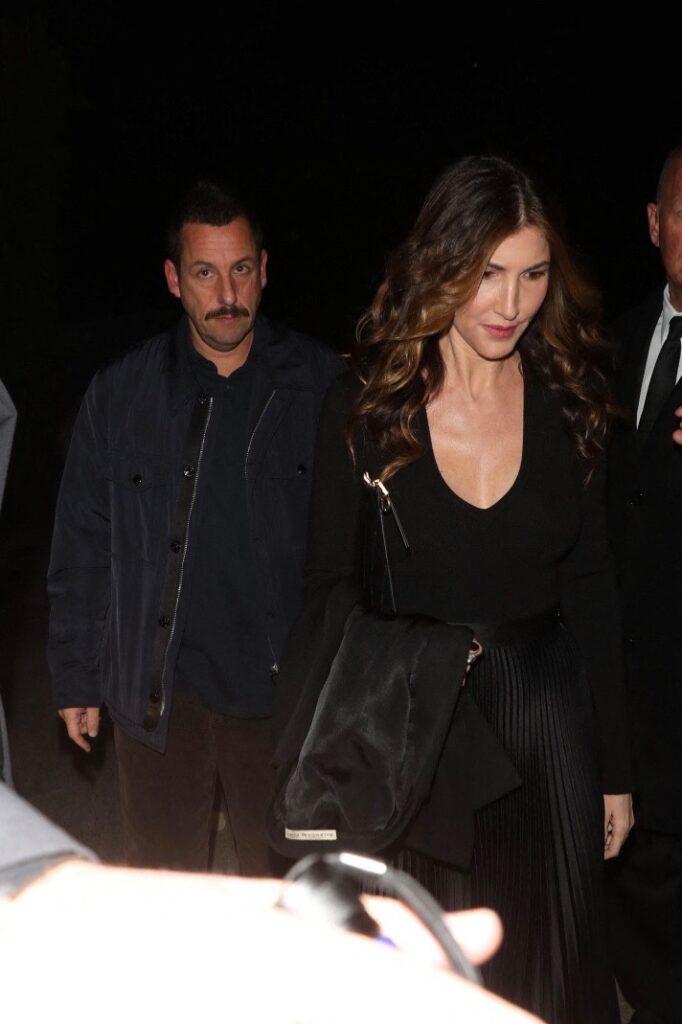 Adam Sandler also posted the sweetest tribute to his wife of 20 years, on both Twitter and Instagram, with a throwback picture of their wedding. The 56-year-old got married to Jacqueline Sandler in 2003 and the two share two daughters, Sadie (born 2006) and Sandy (born 2008).
To mark their 20th wedding anniversary, Sandler wrote, "Happy 20th my sweet Jackie! Your "I do" was the best gift of my life. My heart has been yours since the first second I saw you and I love and appreciate your devoted soul more and more each day. Us. The kids. Let's keep going and going, babe. Lots of love to give you. Always."
Celebrities rushed to add in their congratulations with Nina Dobrev and Kate Hudson sending in their wishes.
Fellow comedian and long-time co-star Rob Schneider also wrote a sweet message, "I love you both so much! It doesn't seem like yesterday. It seems like 5 minutes… under the water! 😂Here's to the next 20! Love, Robbie"
Actor and comedian Nick Swardson also added in his funny wishes, "When you said 'I saba doo' everyone wept. Congrats. Love you both. Jackie is amazing. You sometimes smell. Blessings."
Here's the post and for sure, Jackie looks like a catch!
View this post on Instagram
Fans Loved The Sweet Words Even As Many Recognized Jacqueline Sandler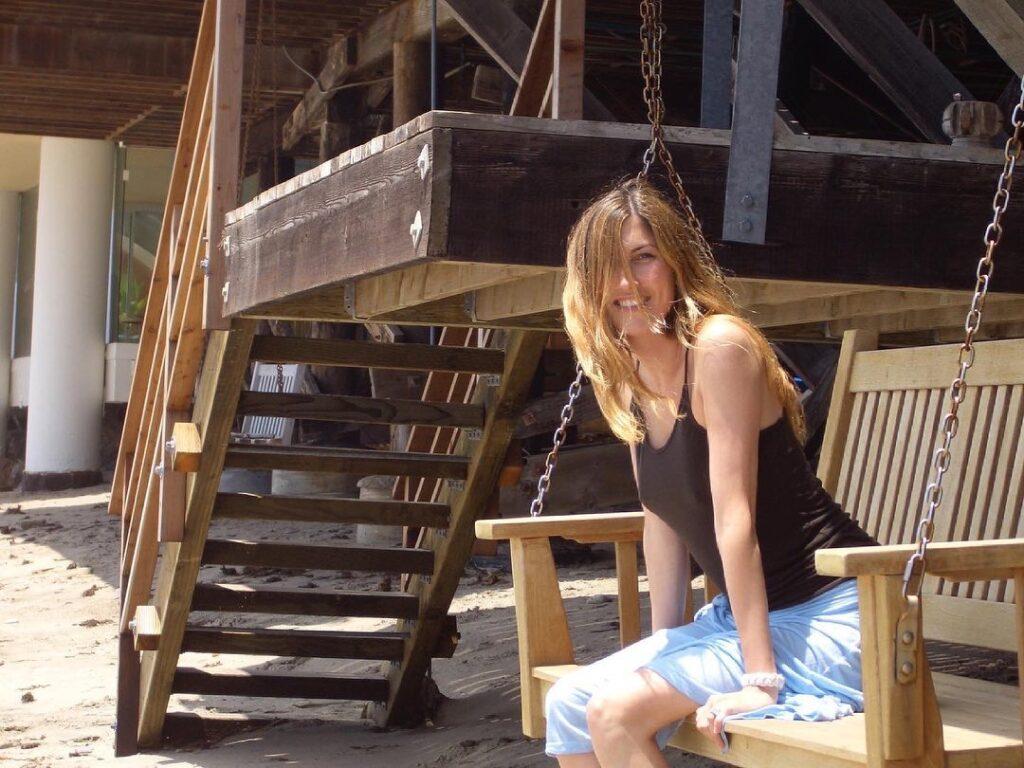 Sandler's wife and daughters often appear in his films even if they come in small roles but it seems, people just recognized Jacqueline, with one fan commenting, "Wait, the wife from 'Father of the Year' is your real-life wife? I love that movie! Happy anniversary!"
More such comments followed:
"I just realized she was in 'Grown Ups.'"
"If you watch his movies again you'll notice her in almost all of them! Lol"
Others felt Jackie had to have a strong sense of humor, writing, "With Adam as her husband, I think she's always laughing, key to their lasting marriage. She must also be funny to put up with him."
Another fan quipped, "Totally forgot you're not married to Jennifer Aniston or Drew Barrymore!"
Have to agree on that although the one thing Adam Sandler is, is that he's amazingly devoted to his wife!
View this post on Instagram