In an interview, Sharna Burgess revealed that the co-parenting relationship between Brian Austin Green and Megan Fox is positive. She shared that the relationship is great because the focus is on the kids.
Last October, Green and Burgess celebrated their second anniversary on social media, and the "Beverly Hills 90210" alum shared a heartfelt post on Instagram expressing his love.
Keep on reading to learn more.
'The Relationship Is Great'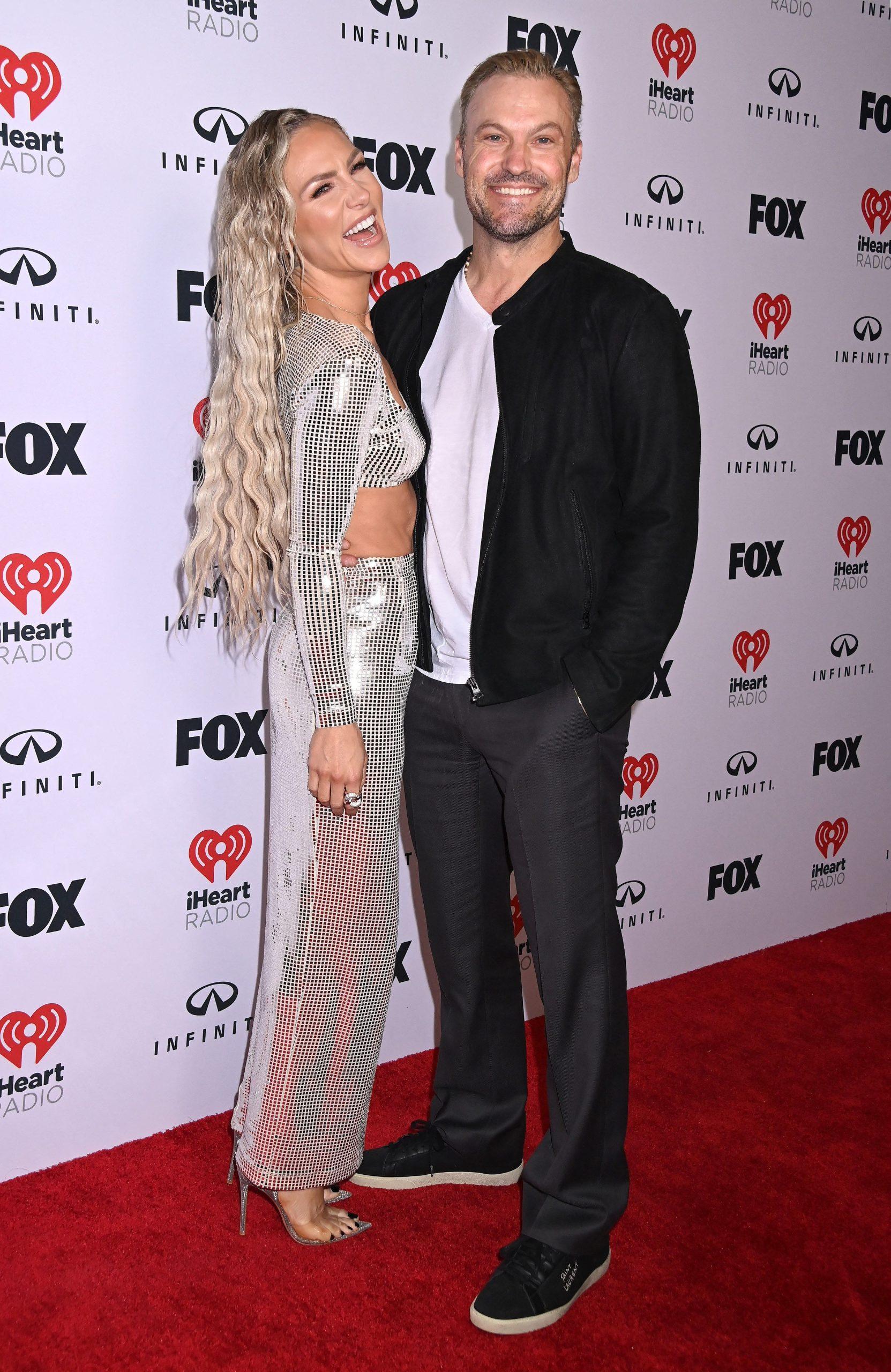 Sharna Burgess recently made a guest appearance on the "Not So Hollywood podcast," where she discussed her co-parenting relationship with her boyfriend, Brian Austin Green, and his ex-wife Megan Fox. The "Dancing With The Stars" professional shared that the trio's dynamic is "great."
According to Daily Mail, Burgess praised the parents' ability to put their children first, saying, "The reason it's great is because the focus is the kids. There's nothing else that needs to be considered other than making this a beautiful, healthy, whole environment for them."
She also acknowledged that divorce could be tough on kids, explaining, "People try to protect kids from divorce as much as they can so they're not affected, but the truth is they're going to be affected. So you can only choose that there's a positive effect or a negative effect."
Sharna Burgess On The Importance Of Love And Communications
During her appearance on the podcast, Burgess highlighted the importance of positive representation for children in blended families, stating that although "mommy and daddy aren't together anymore," the kids need to see that their parents "still get along really well."
The Australian native also stressed the importance of communication, mutual respect, and love in co-parenting, stating that these are the values that they strive to instill in their children. She went on to challenge the archaic notion that "exes can't be friends and that co-parenting has to be hard."
Burgess praised Green and Fox's commitment to making co-parenting a positive experience for their children, noting, "They have worked so hard to make it a positive effect on the kids, to make sure everything is smooth and loving, and kind always for them."
Brian Austin Green Slams Ex-Wife Vanessa Marcil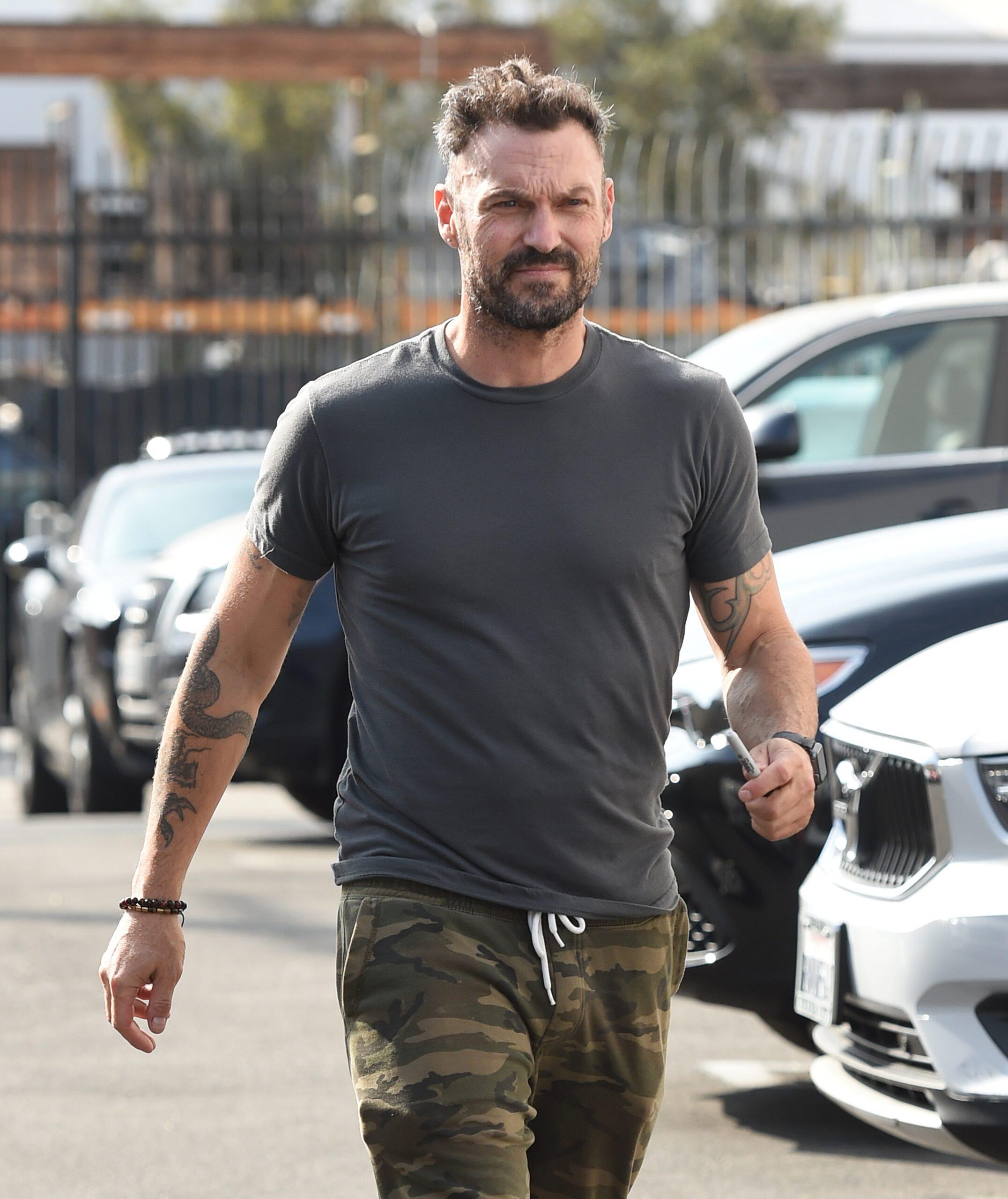 In February, Green made headlines after calling out his former partner, Vanessa Marcil.
As reported by The Blast, the drama began when Marcil responded to a fan's question about co-parenting, stating that she had raised their son alone. "We didn't and didn't co-parent. I raised my son alone," the 54-year-old actress said.
The "Beverly Hills 90210" alum refuted Marcil's claim, sharing a screenshot of her post on his Instagram page and calling her out for spreading lies. He went on to defend his co-parenting relationship with Fox, writing, "Megan and I [busted] our a**es to give Kass a well-rounded childhood [because] his mom was rarely there."
The disgruntled father-of-five accused Marcil of never being "someone to walk the walk" and expressed his frustration with her, writing, "So, I can't tell you all how frustrating it is to read continued lies from a 50+-year-old woman on social media like she is still in high school. She has never in her life been someone to walk the walk. Talk is cheap."
However, his clap back post was not the first time Green had been involved in public drama with his exes. He and Fox had a tumultuous marriage, which ended in a divorce filing in November 2020. The couple split and reunited multiple times throughout their marriage, ultimately leading to their separation.
Brian Austin Green Celebrates Second Anniversary With Sharna Burgess
View this post on Instagram
Last October, Green took to social media to celebrate his second anniversary with Burgess. The actor shared a series of heartfelt family photos, expressing his gratitude for meeting Sharna over a cup of coffee.
In his caption, Green gushed about Burges being a light in his life and the most amazing person he has ever met, writing, "October 16th two years ago was a day like any other day, but I made plans to meet someone new for coffee. My god, am I thankful every single day for that. You are a light in my life, our kids' lives, and the most amazing person I have ever met."
"The life that we have created and continue to create is better than anything I ever thought was possible :)) I love you," he added.
Burgess responded in the comments, writing, "I Love you, baby, this is so beautiful. 2 years ago, all my dreams came true; I just didn't know it yet. Now I do."