Sharna Burgess can't get enough of her gorgeous boyfriend's body. 
The Ballroom dancer and her partner, Brian Austin Green, became sweethearts after their mutual business manager set them up, leading them to connect over a coffee date. Although they did not immediately hit it off, they quarantined together during the pandemic and fell more in love with each other.
The pair later got pregnant with their first baby and birthed their son, Zane Walker Green, on June 28, 2022. Still, head over heels for her partner; Burgess flaunted her boyfriend's fit physique on Instagram.
Sharna Burgess Is In Love With Her Man Shirtless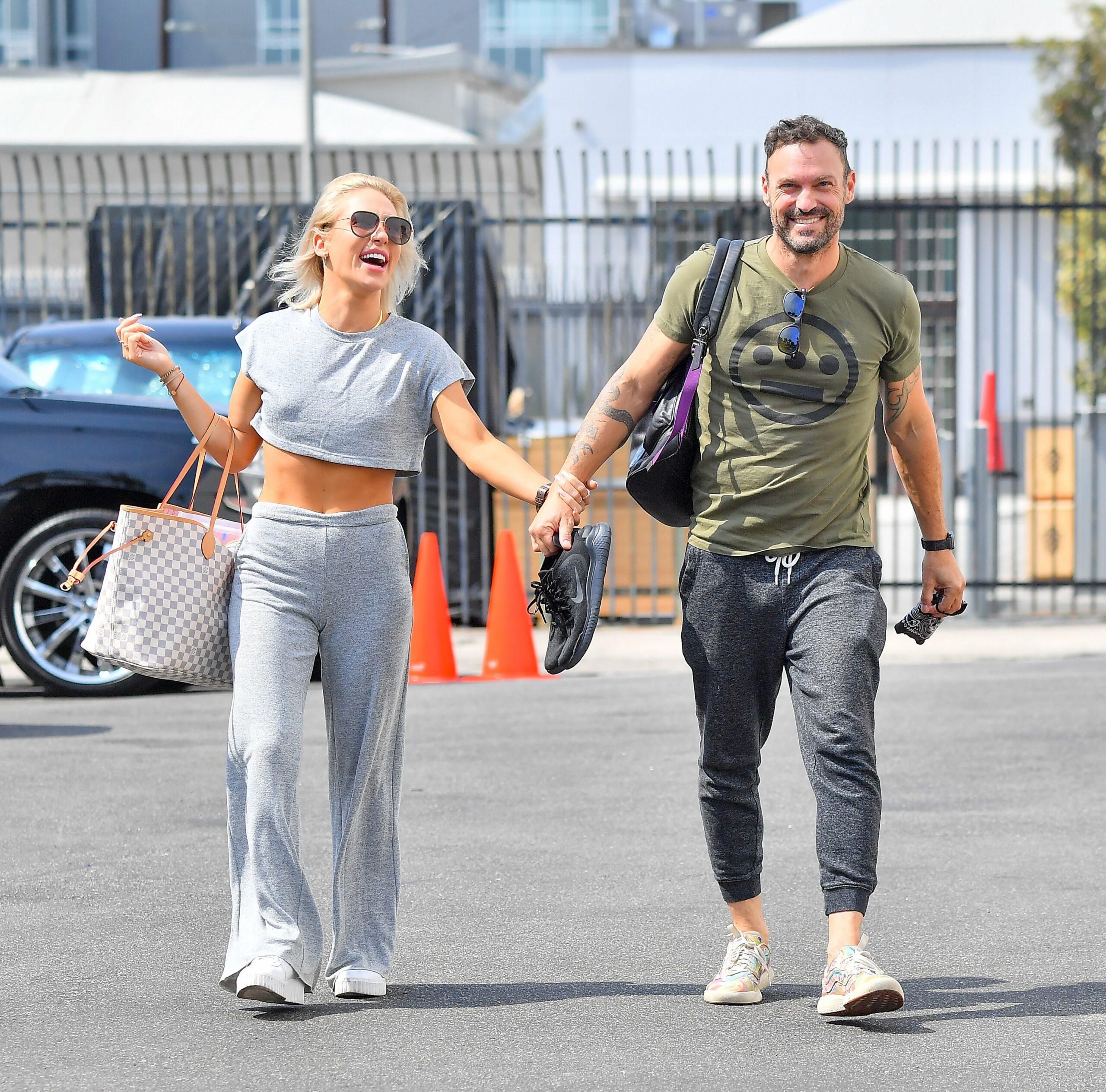 The "Dancing With The Stars" pro wants the world to know how hot her boyfriend is when he gets work done around the house wearing nothing but his shorts! Taking to her Instagram Story, the mom of one posted an eleven-second clip showcasing how Life is at home when they are indoors.  
In the video, Burgess donned a black top and had her blonde hair packed to the back. Wearing no makeup, she smiled briefly at the camera while sitting in the dining room of her luxurious home.
Facing the window of her home, she turned the camera to reveal her partner, Green, stationed at the poolside of their massive house.  The "BH 90210" actor appeared to be getting some work done around the pool, wearing only black shorts and sneakers. Meanwhile, his kids, whom he shares with his ex-wife, Megan Fox, were having fun inside the swimming pool. 
Briefly showing her family having fun outdoors, she turned the camera back to her face and gave a quirky smile once again. 
Explaining her reason for the post, she gushed in the caption, writing, "Life is beautiful. My man is back to shirtless yard work, and I am not complaining 🤤.
The Australian-born dancer and her man previously had a fun time to themselves while attending the iHeartradio Awards event that took place on March 27  at the Dolby Theatre in Los Angeles.  The Blast shared that the mom of one had a funny experience on the red carpet and took time to address the matter on her Instagram page.
At the event, the ballroom dancer made a bold statement in a silver chrome long-sleeve bra top and matching long skirt. The outfit, which graciously revealed amounts of her toned abs, was complimented with long wavy blonde hair, chic glam look, and transparent heels.
Meanwhile, the "Anger Management" star opted for a casual look by donning a white polo shirt underneath a black jacket with gray pants.  Sharing the images of their outfits days after the event, the skilled dancer revealed in the first parts of her caption, "About… Last week 😂 I meant to share our @iheartradio pics this whole week, but you know… Life and kids ❤."
She continued her write-up by describing how people confused her baby daddy for her husband. She wrote, "It felt so good to glam up and walk a carpet with my baby daddy that ppl kept calling my husband and well… why correct them 😋 date night was a great success ❤."
Disregarding the misunderstanding at the event, Burgess' fans were more focused on how gorgeous she looked. Her man, Green, started with compliments, who wrote, "Look at how beautiful you look 😍."
TV personality, Amanda Kloots, called her "Gorgeous," while one admirer gushed, "Stunnnnnninnnngggggg omggggg 🔥." Another fan commented, "Damn girl, you look amazing. Never would you know that you had a child a few months ago 🔥🔥🔥🔥🔥."
The Lovely Couple Showcased Their Playful Side In A Thrilling Video
Asides from creating lasting memories on red carpet events, the celebrity sweethearts also know how to have fun in their private moments. Last month, Burgess took to her Instagram to post a reel, giving her fans a good laugh.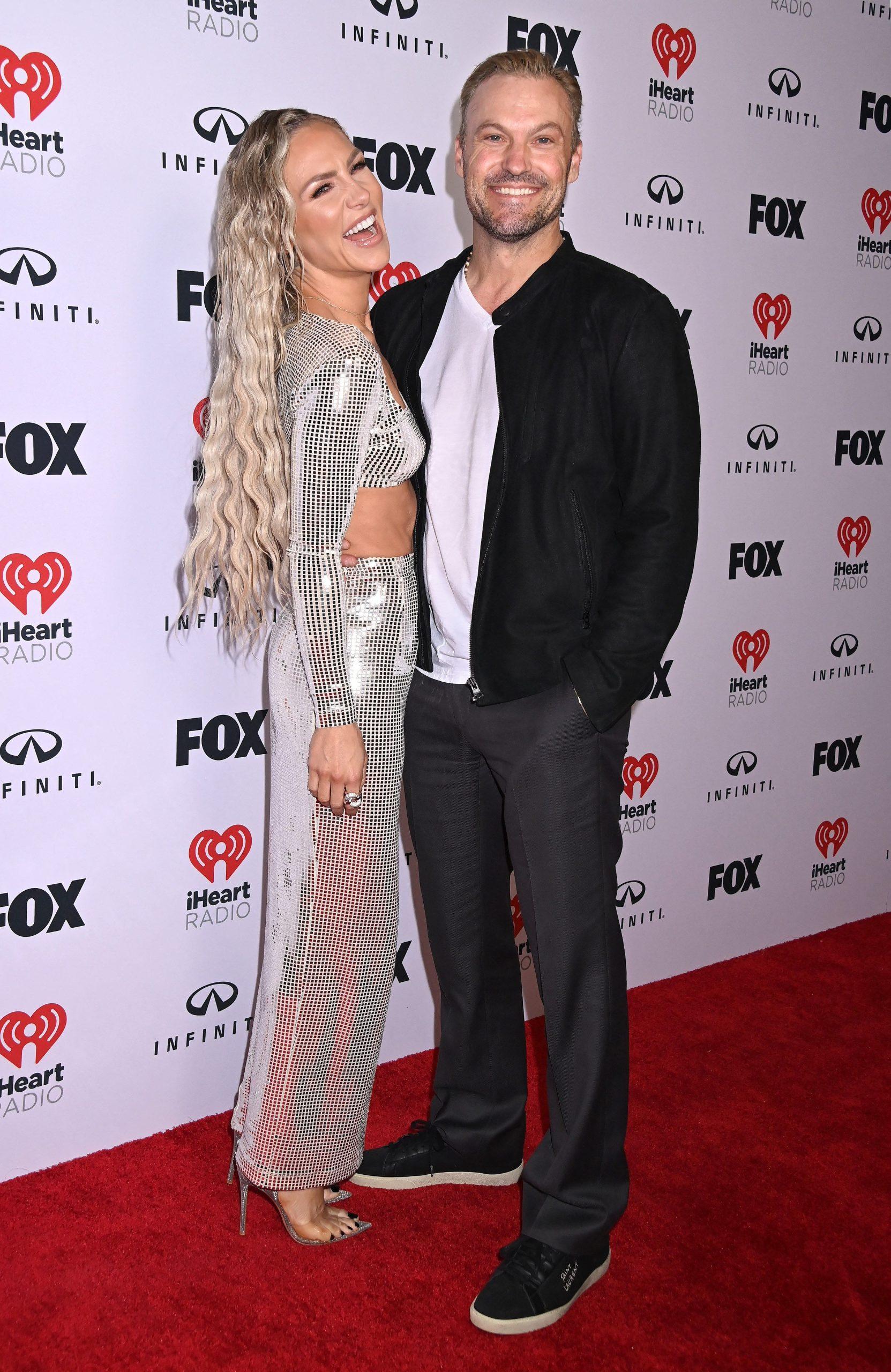 In the clip, the choreographer wore a casual, colorful crop top and black leggings, with her blonde tresses packed in a bun. The 37-year-old then hilariously tried to follow the trend of making a stunning blue dress appears on her body without wearing it usually.
Although the dancer tried several positions to make the dress appear on her body, like placing the outfit on the bed, falling face flat, and jumping it, they all proved abortive.  As Burgess tried several tactics to make the dress appear on her body, her man, on the other hand, lay shirtless in the corner of the bed, concentrating on his phone. 
After she gave up trying the dress, she mistakenly flung it to Green. Immediately the dress touched the actor's body; it clung to his silhouette. This act shocked the "Don't Blink" actor while the mom of one laughed hysterically at him.  She playfully captioned the reel, writing, "Omg slay 💅💅," and tagged her man to the post.