Model Izzy Fairthorne is showing off her style with another revealing outfit!
The "Too Hot To Handle" season 3 contestant later appeared on another Netflix show to find love – "Perfect Match" – which premiered on Valentine's Day. Although Izzy didn't find love on either show, she did manage to find a whole new fanbase who love to see her steamy snaps!
Izzy Fairthorne Leaves Little To The Imagination In Her Two-Piece Dress!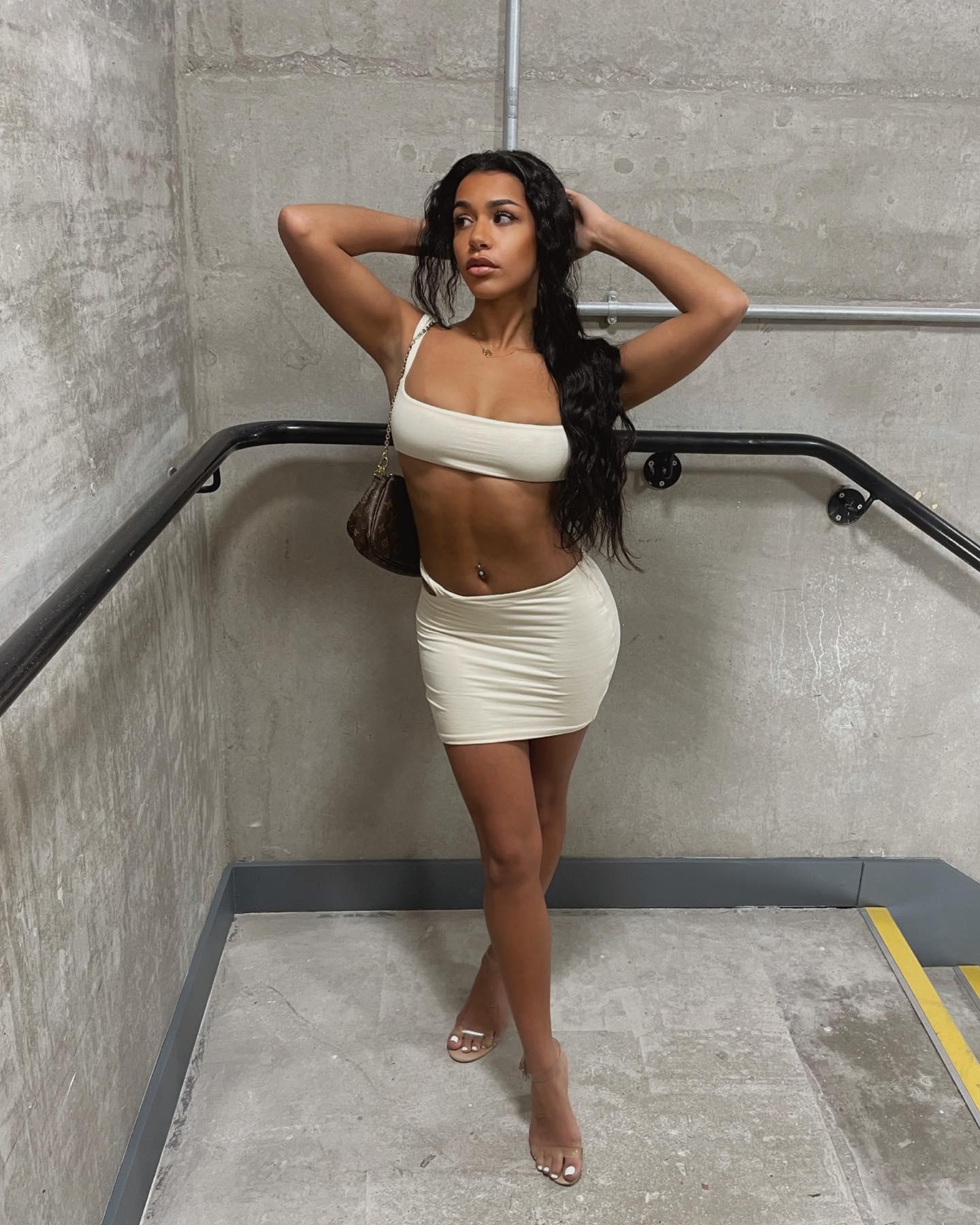 In her latest Instagram post, the Netflix reality star shared four photos while standing on a staircase landing in Manchester, United Kingdom. She captioned the photo "Talk to me pretty" alongside a brown heart emoji.
In the photos, she is wearing a creamy bra top and mini skirt as she lets her long black hair fall in loose waves over one shoulder. She accessorized her look with a Louis Vuitton bag that she let hang from a chain on her shoulder and open-toe sandals to reveal a pedicure that matched her stunning outfit.
Fans and famous friends couldn't get enough of her steamy snaps. "They didn't treat you right on that show smh. You woulda been mine from day 1," one fan commented, although it's unclear if they're talking about "Too Hot To Handle" or "Perfect Match." Either way, other followers agreed, with another fan writing, "So gorgeous!! Any man would be lucky to have you!"
One follower gushed, "If I tell you I was your biggest fan you will think I'm capping so I won't do that but my guy I had to rewatch the whole of too hot to handle season 3 and the perfect match just to see your freaking fine face omo I not going to lie to you I wanna marry you no cap for that one."
Izzy Didn't Find Her 'Perfect Match' In Her Second Netflix Show!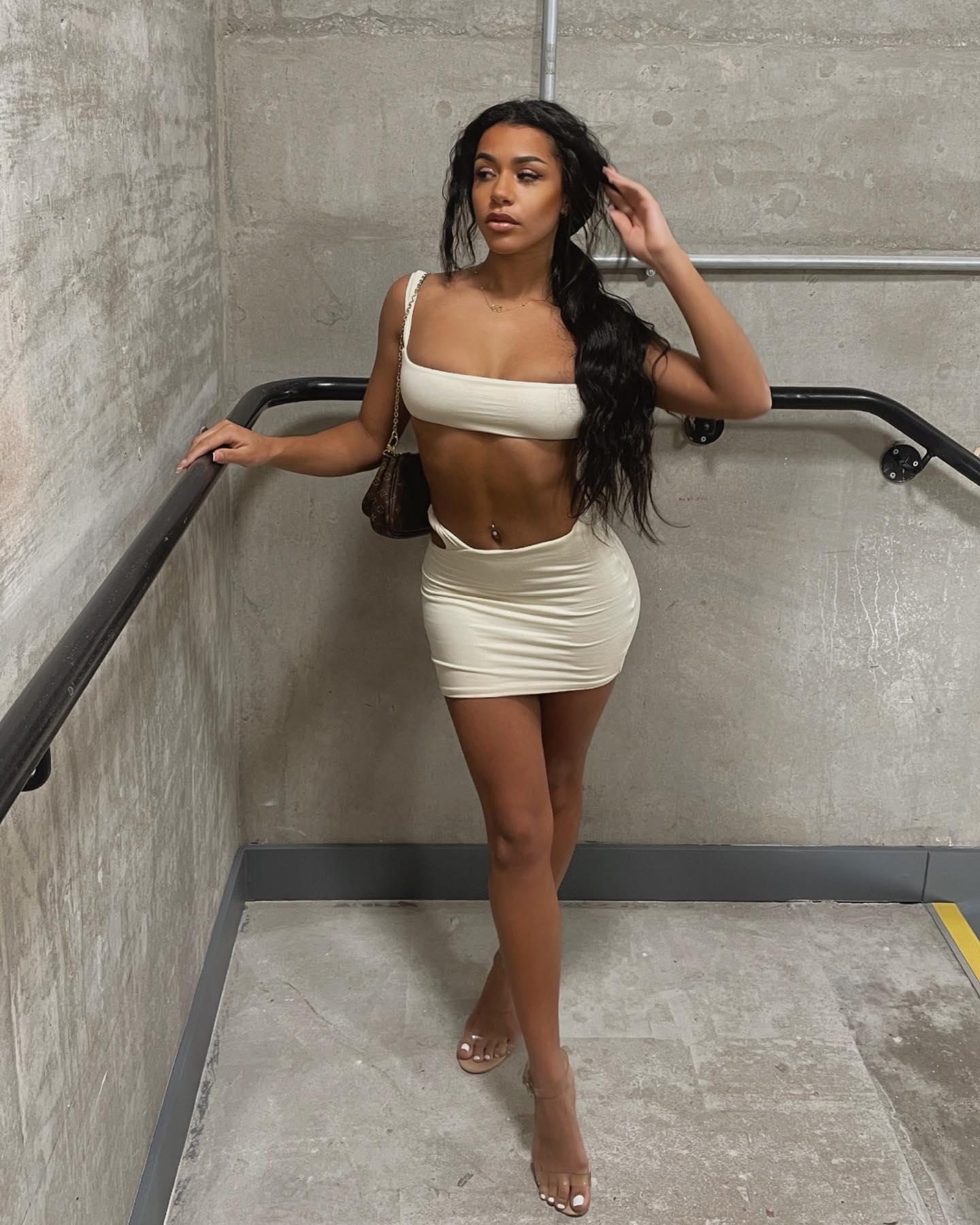 Izzy, 22, matched with several people in the villa while filming "Perfect Match" in Panama. She went on her first date with Nick Uhlenhuth from "The Circle" and then was briefly linked to Shayne Jansen from season 2 of "Love Is Blind."
She then started to pursue Bartise Bowden from season 3 of "Love Is Blind." In the show's final episode, the two went on a romantic date where they discussed the possibility that they could connect as a couple outside the pods. Although the two said that they "get each other," they agreed that their "biggest challenge" in their relationship was the long distance between them.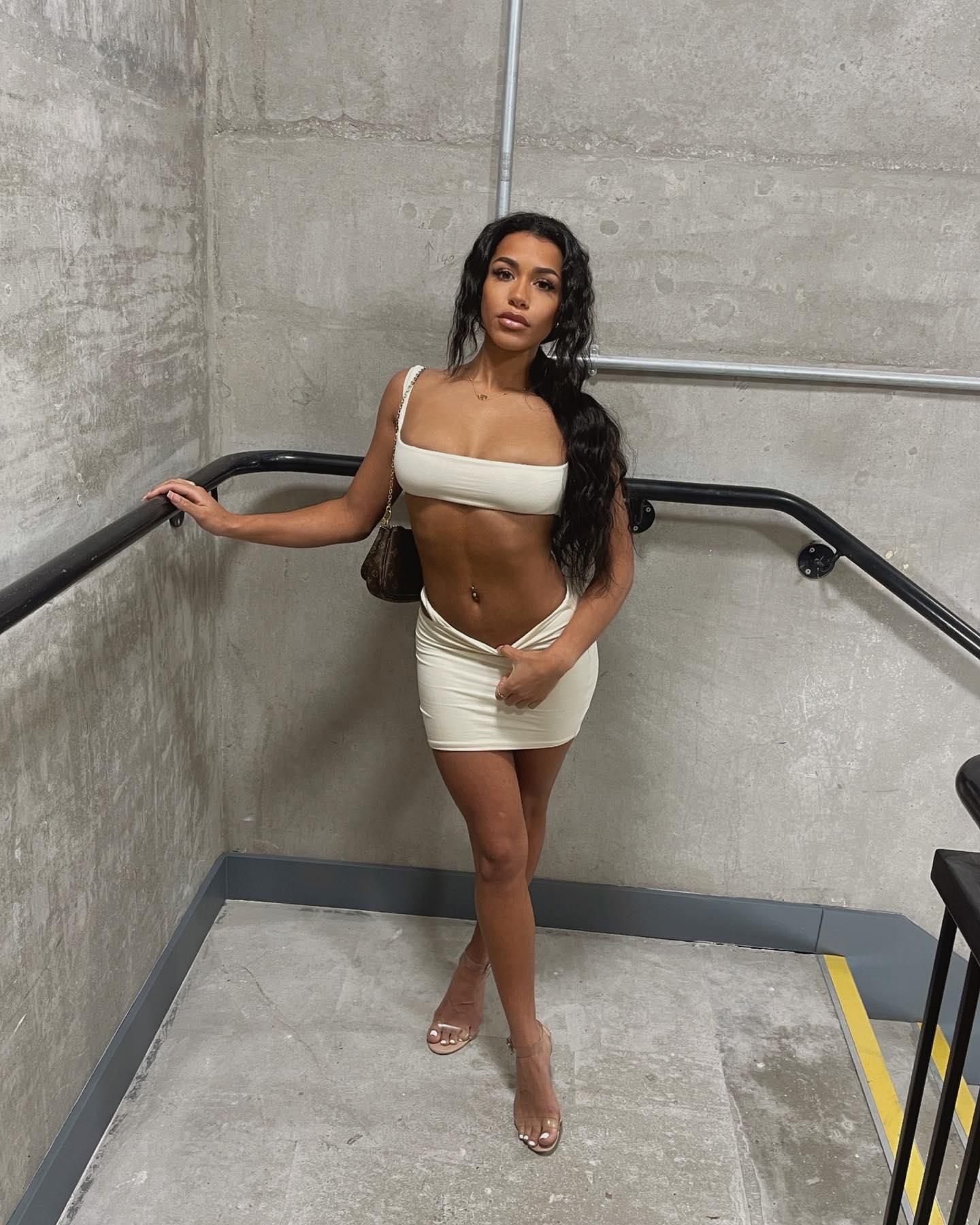 Bartise said that he would visit Izzy in the U.K. to "see what we can turn this into," while Izzy countered that it would "be wrong" to suggest that the "Love Is Blind" alum would be her "perfect match" outside of the show. Although Bartise said he still wanted to get to know Izzy more, the two went their separate ways after filming wrapped.
That being said, Bartise introduced "Love Is Blind" fans to his son, Hayden, at the season 4 "Love Is Blind" reunion. In an Instagram post shared earlier this month, Bartise revealed that he was a father. In the caption, he wrote, "Might've been the villain on tv, but I'm gonna be the hero for him. Instagram, meet my little man" along with a red heart emoji and #bigfella.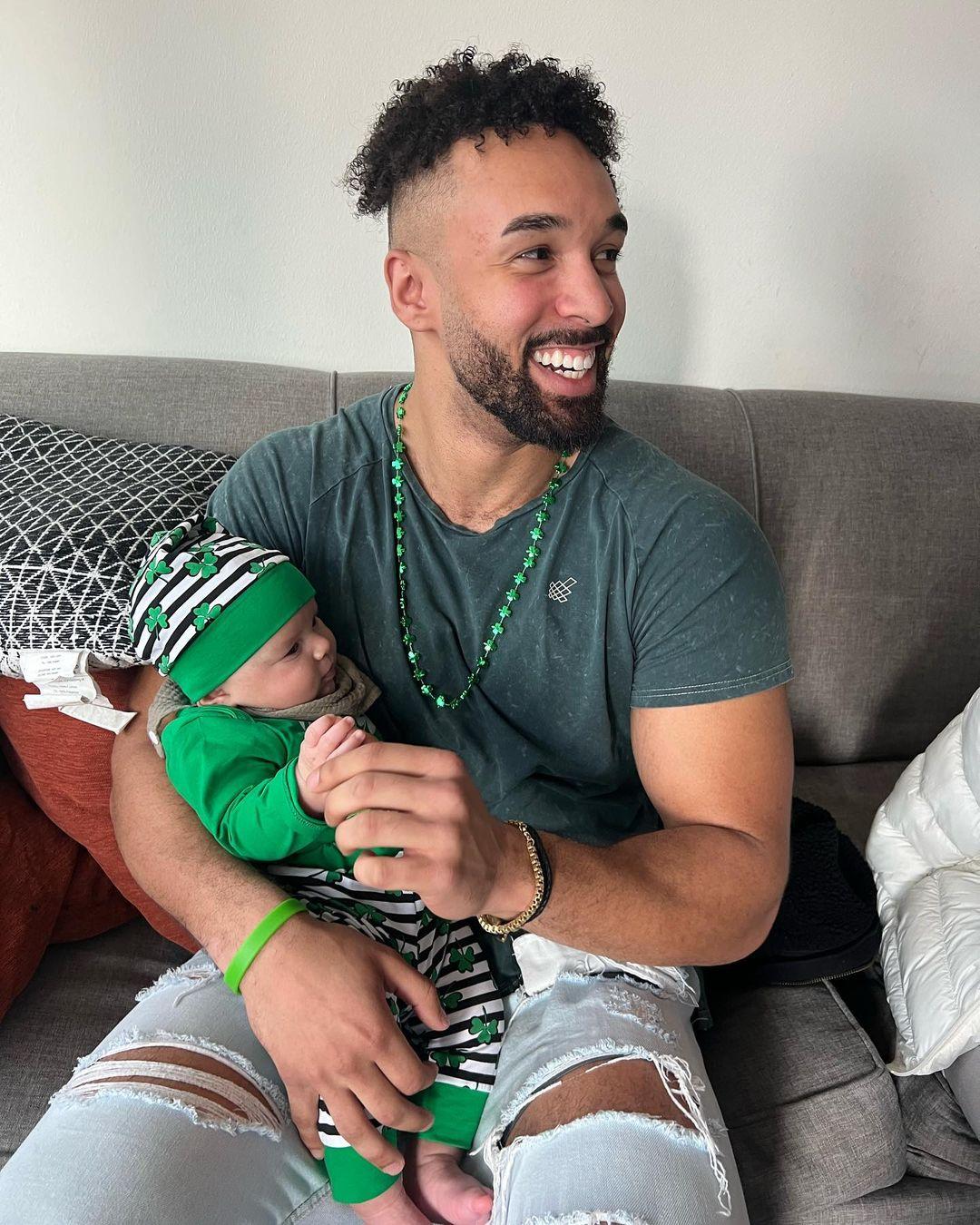 In the comments, Izzy wrote, "Congratulations!! He's adorable." One fan replied to her commented, asking, "Giirrl he did what with who over you!!!?" Another follower chimed in, "So it's not yours?"
Bartise and Izzy split up during the show filmed last spring. This baby was born in December 2022 according to the birth certificate, so Izzy and Bartise had already split by that time. According to US Weekly, the mother of Bartise's baby is 25-year-old Olivia Gross. Although she lives in Texas, not much else is known about her, as she made her social media accounts private.
When Will Izzy Fairthorne Find Her Perfect Match? Only Time Will Tell!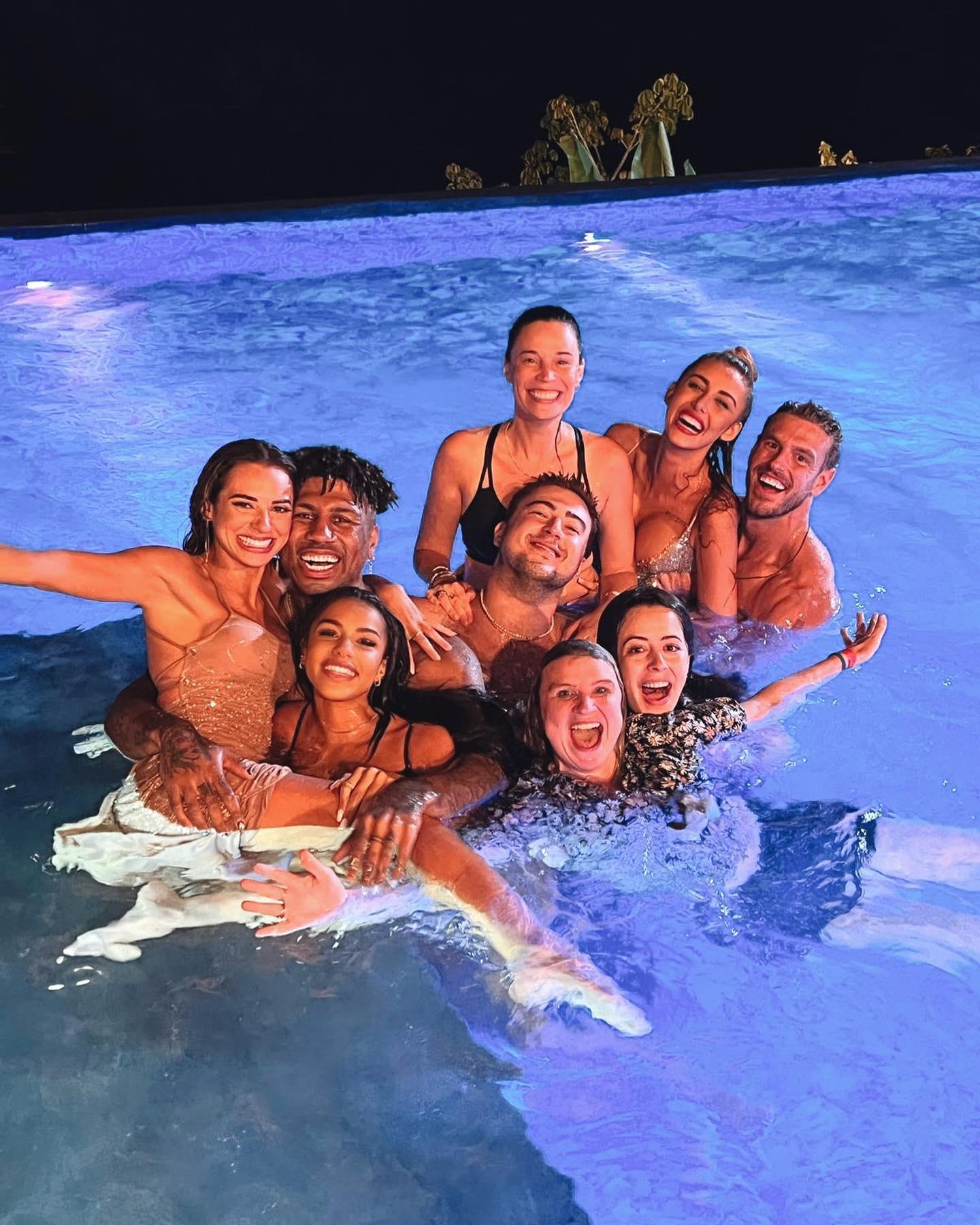 Although Izzy didn't find love in "Too Hot To Handle" or "Perfect Match," fans are sure that the popular fitness trainer will find her perfect match one day!
Interested in more Izzy Fairthorne content? In another recent Instagram post, the Netflix reality star was "waiting on summer" posing in her little bikini! Fans can check out those steamy bikini snaps by clicking here!