Although Legendary singer Traci Braxton is gone from earth, she's forever in the hearts of her loved ones. 
Exactly a year ago, the "Last Call" singer passed on after privately battling cancer. The late performer is survived by her mom, her dad, her five siblings, her husband, and her son. 
Marking a year after Traci's sad demise, the "Braxton Family Values" members remember her with moving tributes. 
The Braxton Family Pour Out Tributes In Honor Of Late Traci Braxton's First Death Anniversary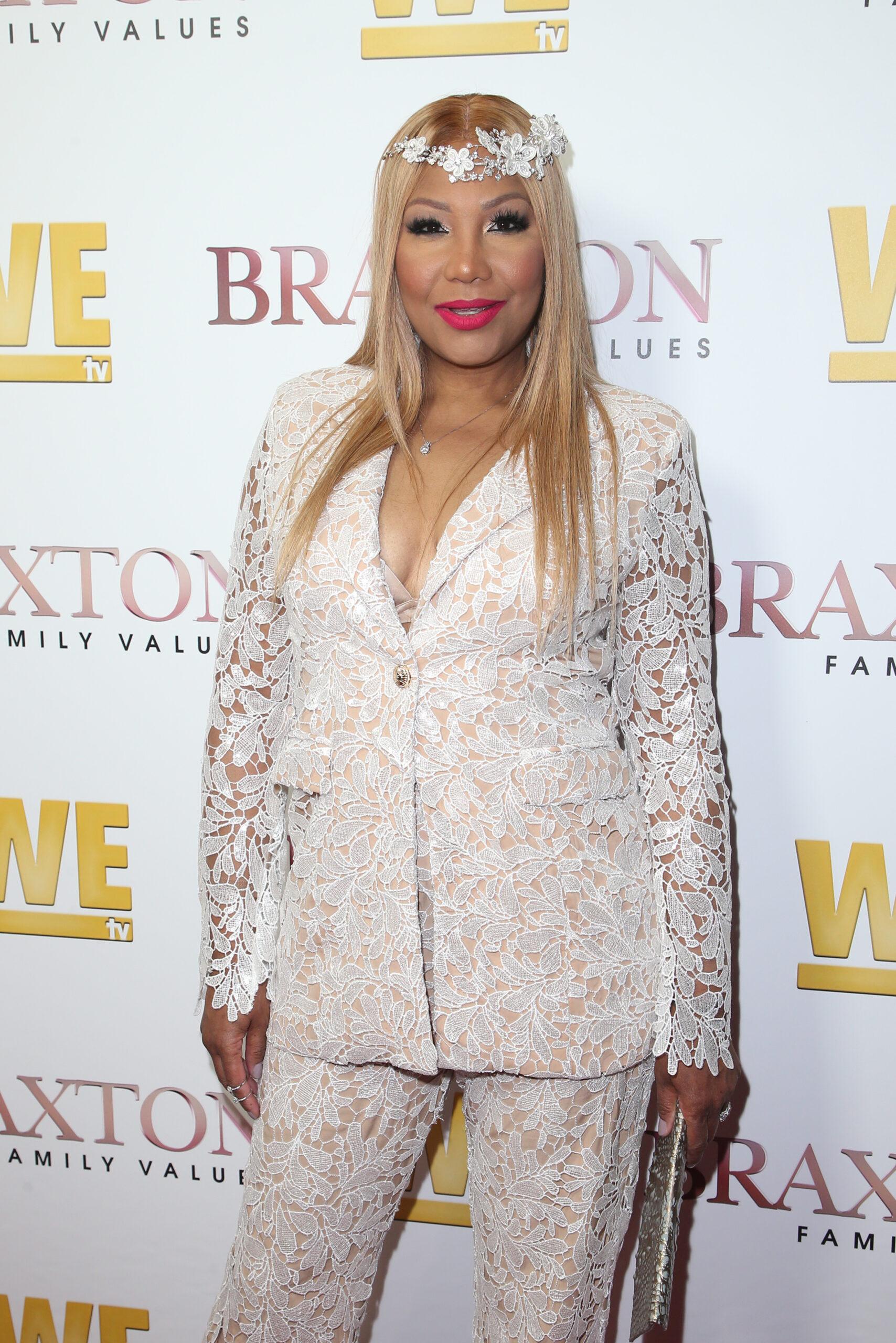 The Braxton family took turns honoring their late sister, daughter, and colleague. Eldest sister Toni Braxton began the array of tributes on Instagram. Alongside the message was a snapshot featuring all the Braxton sisters dressed in black and denim outfits. 
The 55-year-old singer added her song, "Breath again," to the image and penned a warming tribute in remembrance of her beloved sister. "One of my favorite sister pictures. I can hardly believe it's been a year today. I miss you so much!" Toni wrote in the caption. 
Trina Braxton followed suit with a tribute for her late sister, highlighting that she chose to focus on the happy times. She posted a collage of solo images of her beloved sister captured in different outfits and penned her message in the caption. 
Trina wrote, "Today I celebrate you. I have no montage to display. I have no sad soliloquy. Today I chose to simply remember all of the happiness and Traci-ness that you have brought into my life, our families lives, and those around you. I love you. I remember you. I miss you. Rest well my beloved sister and hummingbird."
View this post on Instagram

Subsequently, Towanda Braxton shared her tribute for her demised sister. "I can't believe it's been a whole dam year," Towanda wrote on her Instagram, "I absolutely miss your physical presence but I'm soooooo thankful I have memories and documented 'Traci-isms' to last more than a lifetime."
The touching message continued, "I love you…Miss your physical being…but as Trina said in her post, I too have decided to hold on and remember the awesomeness of our Traci! #hummingbird #tracibraxton."
In the array of tributes, the matriarch of the Braxton family, Evelyn Braxton, wasn't left out. She wrote a lengthy tear-jerking note for her daughter. 
View this post on Instagram

Evelyn began the first part of her message, writing, "Dearest Tray, Although you're not here not in the flesh, you are here in the spirit and in my mind and heart you will always be here. It's been a year now that you have been resting with the Lord I know that you're safe. I know you're leaning and perhaps enjoying your time with the Lord however, I miss you so so much."
She then reminisced on Traci's birth, expressing gratitude for birthing the late singer. Evelyn noted that even though she and Traci had their shortcomings, as most people did, she always loved her.
"I loved you more than you know at the end of your life, and I held you in my arms and rocked you for the last time. I was so grateful that God Allowed me to see you take your first breath and your Last."
View this post on Instagram
The matriarch continued in a second part quoting Traci's favorite bible scripture, the 23 number of Psalms. Evelyn ended the Bible quote by writing, "And Traci you are dwelling in the house of the Lord and glowing in his presence."
The "Lifeline" singer's husband, Kevin Surratt, also specially honored her. He shared a clip featuring him and his wife, adding that he missed the beautiful times they had. 
The doting spouse began his moving message, "Too [sic] wake up the last 48 hrs #birthday#23 #thanksgiving #24 was truly hard!!! But what truly help was knowing you!!!"
He reminisced on how they stuck together despite the "naysayers" and doted on his late wife in the concluding part, writing, "Happy Holidays #TraRatt @therealtracibraxton I truly miss you with all my heart…, and you know what I'm doing. #loveyouforever #thetruthwillsetyoufree…… people that knew us without know the real reality!!! #riptracibraxton."
View this post on Instagram
Toni Braxton Broke The News Of Her Sister, Traci Braxton's Death
Fans would recall that the sad news of the "Broken Things" singer's death was confirmed by her beloved sister, Toni. Per The Blast, the "Un-break my Heart" broke the news on Twitter and Instagram.
On Twitter, she wrote, "Traci passed this morning as the snow was falling, our angel is now a snowflake. We ask that you respect our privacy as we plan to send her home with love, celebrating her life. We are family forever. Love, The Braxton Family."
While on her Instagram account, she announced, "It is with the utmost regret that we inform you of the passing of our sister, Traci. Needless to say, she was a bright light, a wonderful daughter, an amazing sister, a loving mother, wife, grandmother and a respected performer. We will miss her dearly."
View this post on Instagram

Fans were deeply saddened by the news, which they noted in the comments while sending prayers to the family. A fan tweeted, "💔🕊 RIP to Traci Braxton. I'm so shocked right now. Prayers up for the family for real."
Another fan commented, "❤️❤️❤️❤️ all of you are our family! Sending you love and prayers!"