Chrissy Teigen and John Legend are marking a special milestone for their newborn daughter Esti. The doting parents showered little Esti with so much love, taking her on her first Valentine's Day date. 
Having had Esti only a few weeks ago, the "All of me" singer and the "Cravings" author have started to make sweet memories with her. Celebrating Valentine's, the celebrity couple took their newborn on a date alongside their other kids, Luna and Miles. 
Chrissy Teigen, And Her Family Of Five Celebrate Valentine's Brimming With Love
Teigen showed off her adorable family on her Instagram page as they went on the family outing. In the first image on the carousel, the family of five posed together while dressed in outfits channeling the love season.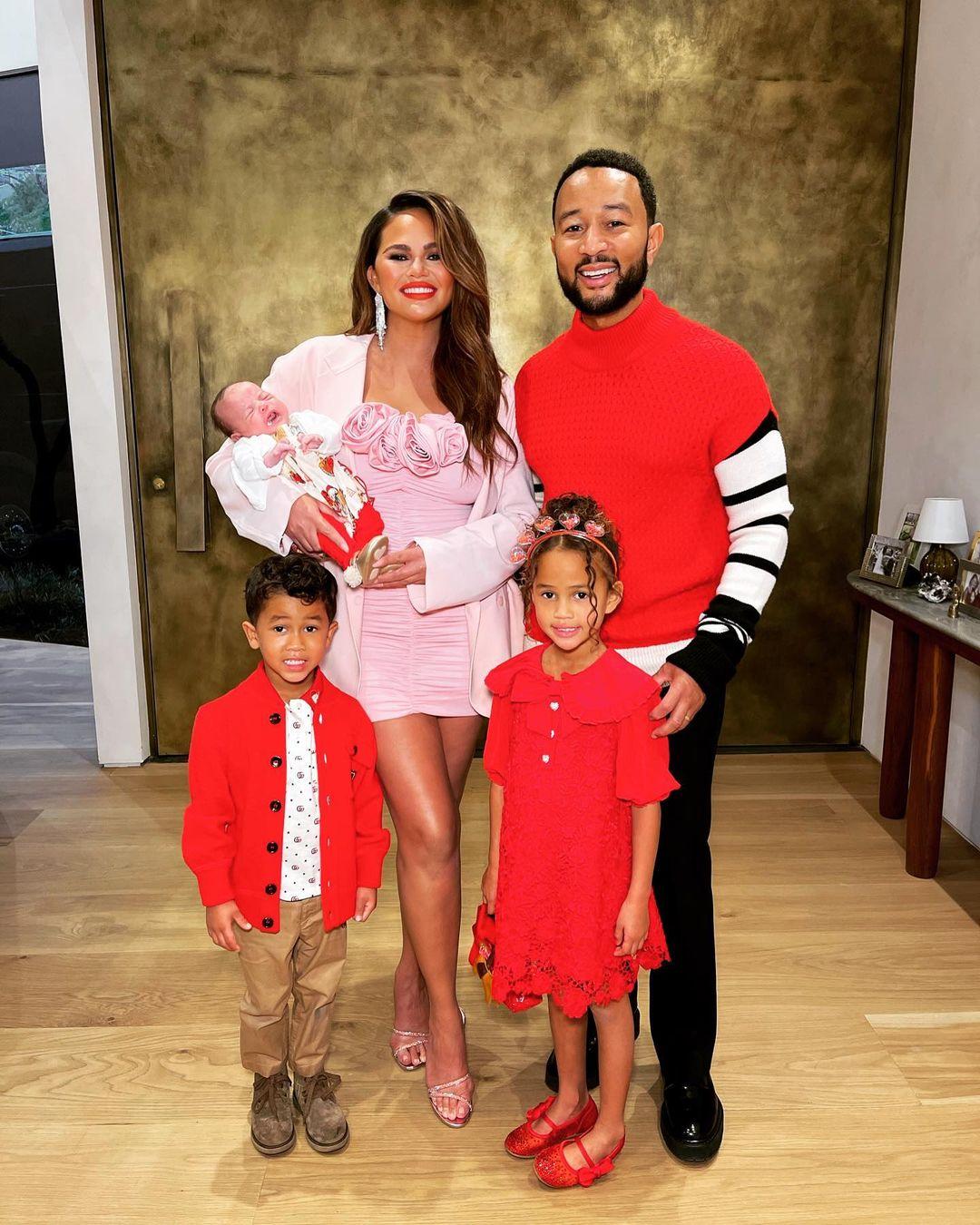 The TV personality rocked a pink mini-dress with rose flower details, pairing it with a matching jacket. She carried Esti, who was dressed in a white and red ensemble. Legend donned a red sweater, pairing it with black pants, with Miles rocking a similar style.
Eldest sister Luna wasn't left out of the red-themed fashion style, as she was also dressed in a lovely red dress. Following this image was an adorable photo of Luna holding her young sister, who stared at her. The proud mom made sure to shower love on each of her kids.
Another snapshot on the slideshow unveiled Teigen kissing Luna on the cheek as she carried her. She reciprocated this act with Miles in another image. Elsewhere on the slideshow, Luna flaunted her big sister status as she held Esti while standing next to her dad. 
The former Sports Illustrated model playfully captioned the family snaps, writing, "excuse the spit up!! We are doing the best we can over here." As expected, the family snaps caused her over 40 million followers to swoon over, leaving several cute comments on the post. Legend led the comment section, writing, "The best Valentines."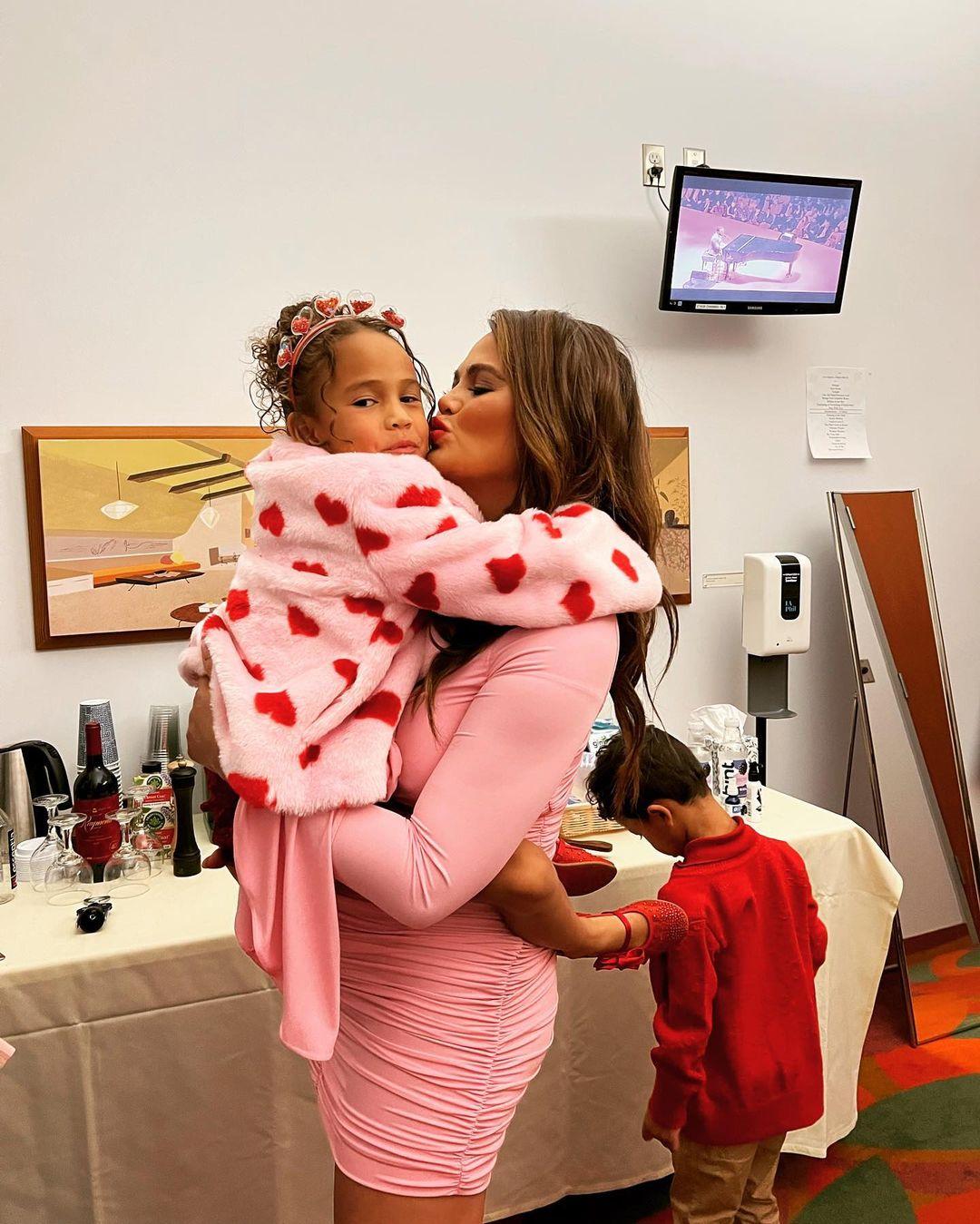 Kyle Richards gushed, "So beautiful, so happy for you all." A follower remarked, "Such a beautiful family, while another praised Teigen, writing, "You are a Wonder Woman @chrissyteigen." One other observer added, "look how proud Luna is to hold her."
Before this outing, the 38-year-old mom spent part of her Valentine's day with her friends. Teigen posted some memories from her Galentine date. One picture in Teigen's upload captured her and her friends posing at a home theater with matching robes and pink furry string around their necks. From the image, it appeared that the bunch had just concluded a movie.
Captioning the image, the model expressed that she loved Valentines and was happy to celebrate the women in her life on that day. Before ending her caption, she showered love on her friends, writing, "I love you guys so so so much. thank you for loving me wholly and fully, the good and less good of me, all of me ❤️❤️❤️."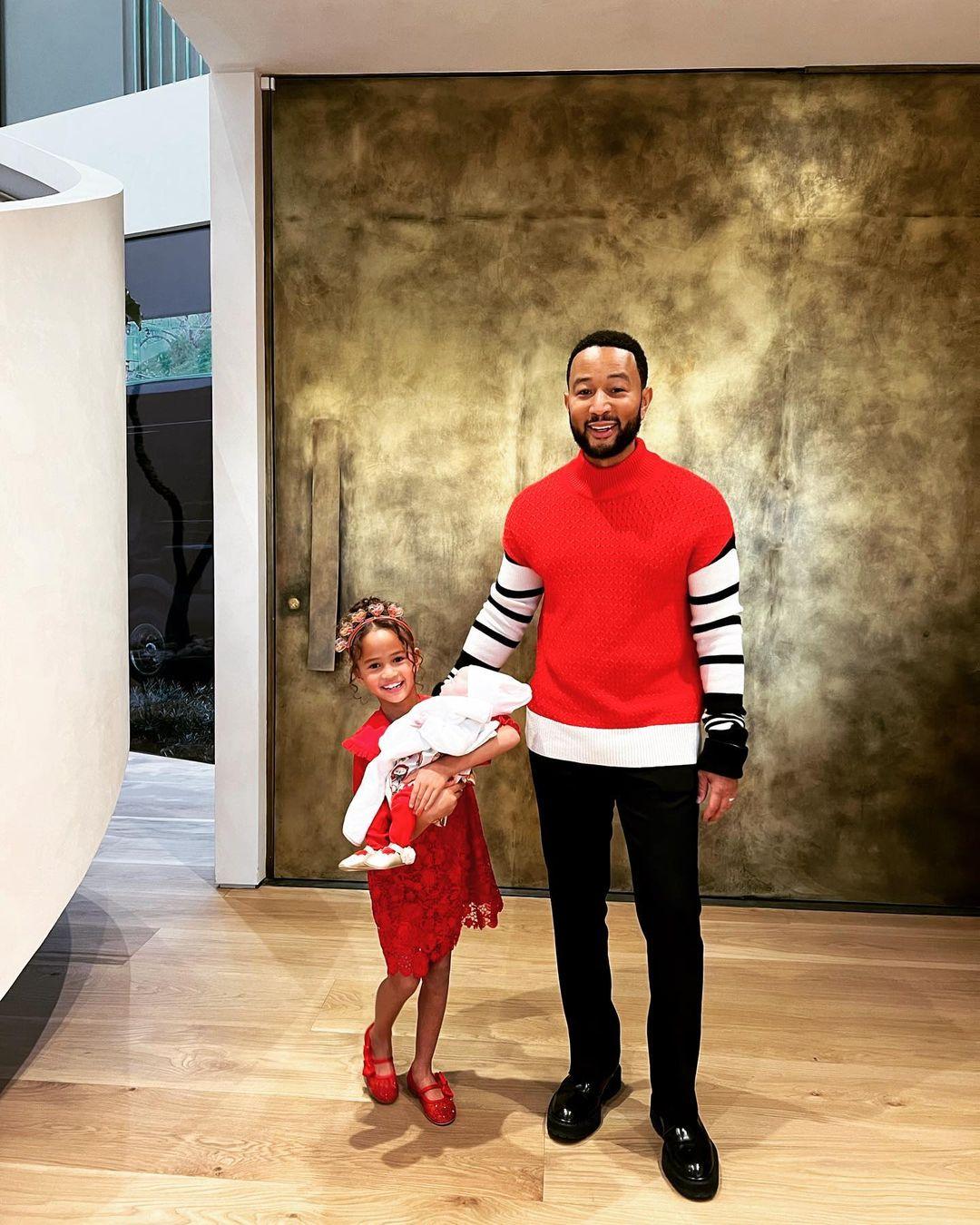 Chrissy Teigen And John Legend Felt Blessed About Welcoming Third Child Together
Recall that last month, the couple announced the birth of their rainbow child. Legend broke the news to an excited crowd at a private concert that they welcomed "the little baby this morning, "What a blessed day," he remarked. The EGOT winner shared that while he "didn't get a lot of sleep," he "feels energized" after spending "a lot of time" at the hospital.
The proud dad of three had previously talked about how he and Teigen were anticipating the baby. "We're all excited," he said, "and, you know, my kids are old enough to really be aware of what's happening, so they're really anticipating having a new sibling in their lives. And I think they'll be good at being a big sister and big brother."
Naturally, fans were delighted about the news and took to social media to congratulate the couple. A fan said, "So happy happy happy for you. God bless, enjoy your new little bundle of joy!!!!!!!"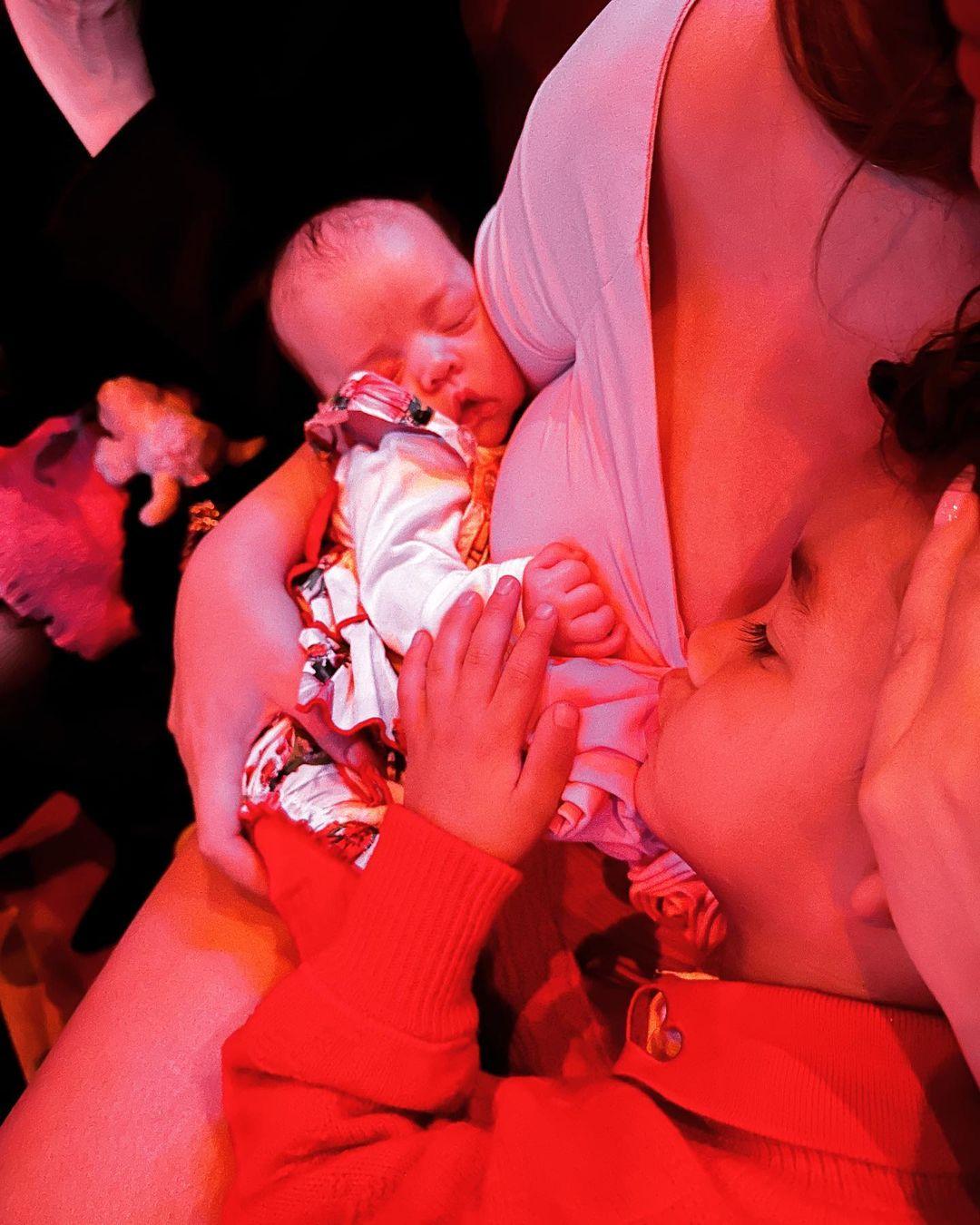 Another fan wrote, "Congrats on your rainbow baby, Chrissy!!" while another added, "OMG… I'm so happy for them, especially her. She's been expecting this baby. Congratulations."