Kylie Jenner's Schiaparelli dress is still creating a ROAR on social media.
See what I did there.
#DadJokes… more like #BadJokes
Kylie Jenner's Lion Head Dress Becomes A Viral Meme!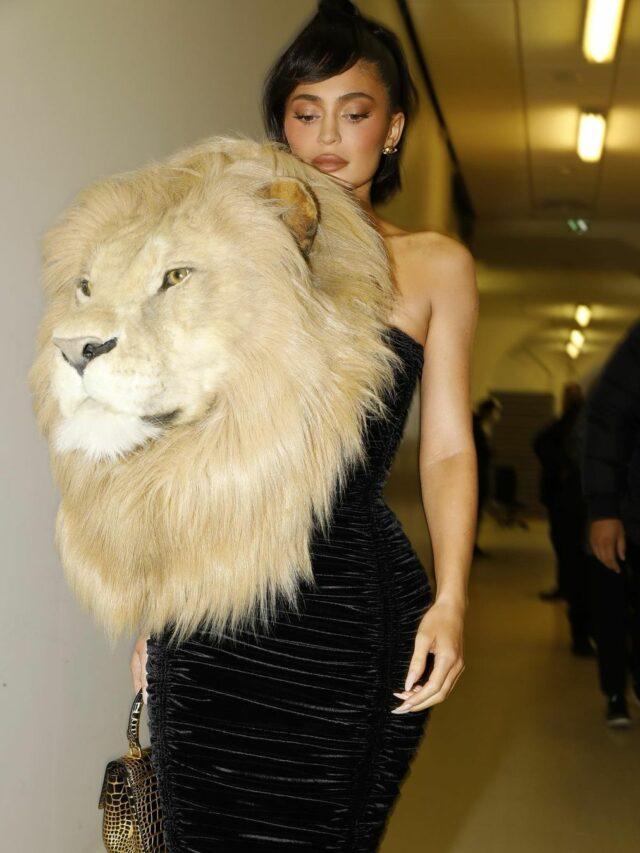 Anyways, the Kylie Cosmetics mogul most certainly turned heads this week while attending the Schiaparelli Spring/Summer 2023 fashion show in Paris.
She wore a manmade lion's head attached to a black gown.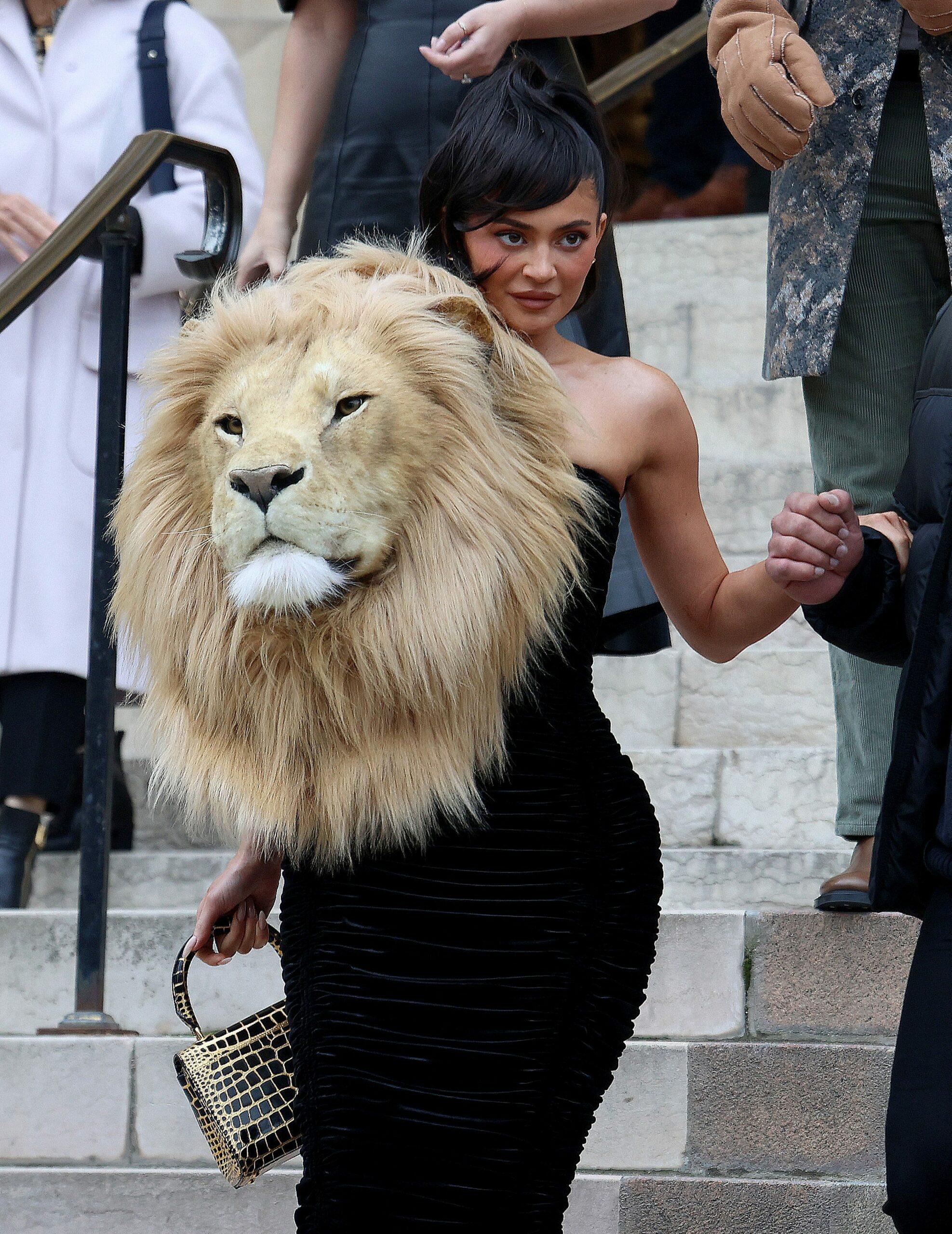 At first, many were appalled by the look and believed it to be a real lion's head. Kylie made sure to clarify it was in fact a faux head and was manmade.
"BEAUTY AND THE BEAST. thank you @danielroseberry and @schiaparelli for such a special morning. wow i loved wearing this faux art creation constructed by hand using manmade materials. beautiful beautiful 🦁🦁," she captioned her series of IG photos.
Surprisingly, animal rights organization, PETA, gave Kylie's look the thumbs up.
PETA Approves Of Kylie's Dress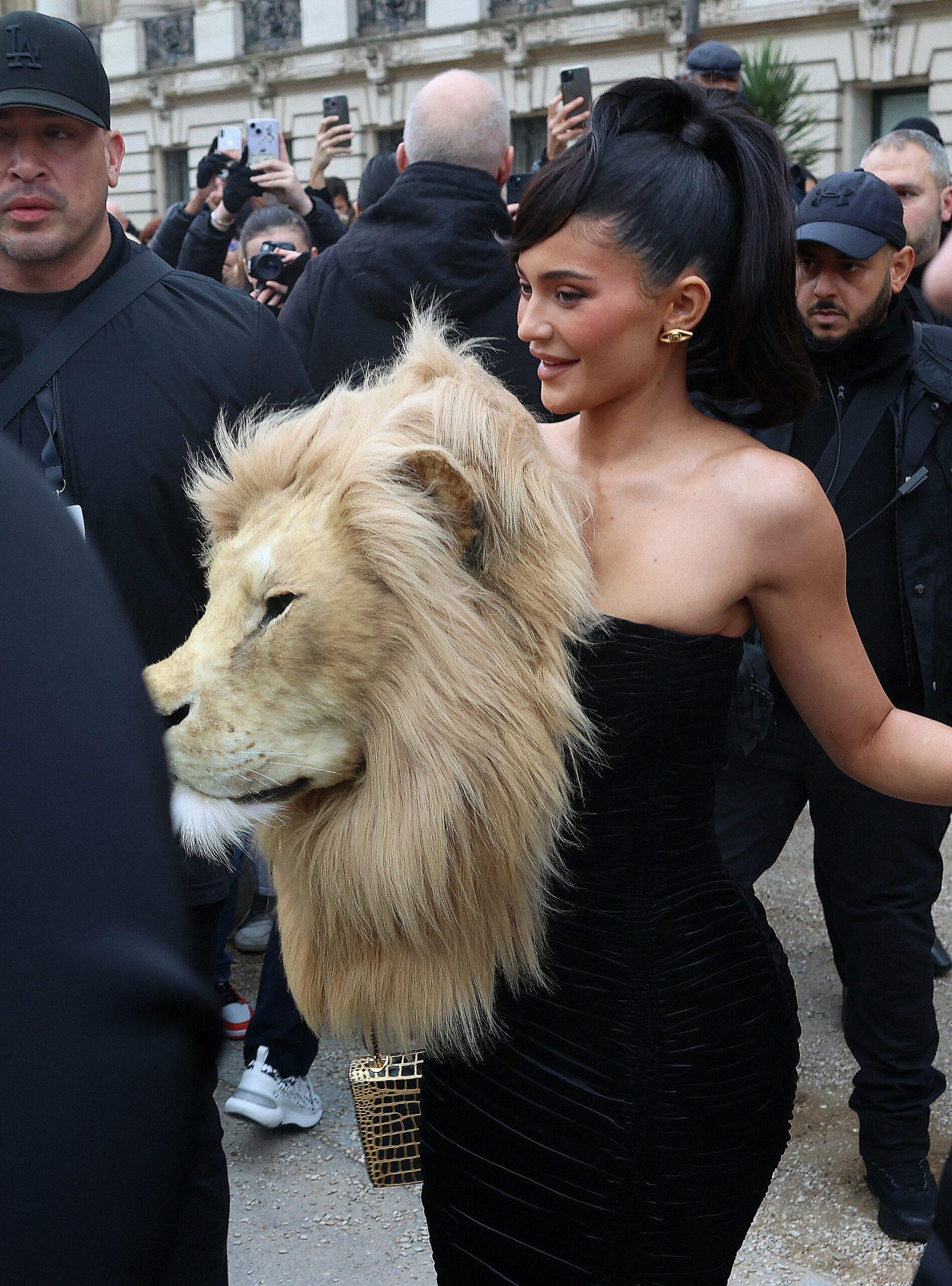 Since she and Irina Shayk wore the same look at the same fashion show (talk about a fashion FAUX pas), the internet has done what it does best… make a viral mockery of the look.
Instagram account @f**kboyproblems shared a photo of Kylie being held up on Pride Rock by Rafiki from "The Lion King."
They captioned the post, "WHO DID THIS."
@dubai92 and catboy92 shared a photo of Kylie's lion head look compared to Terry Hall's lion head look.
"Who wore it better? Kylie Jenner or Terry Hall 🤔😉," they captioned the post.
WHO WORE IT BETTER?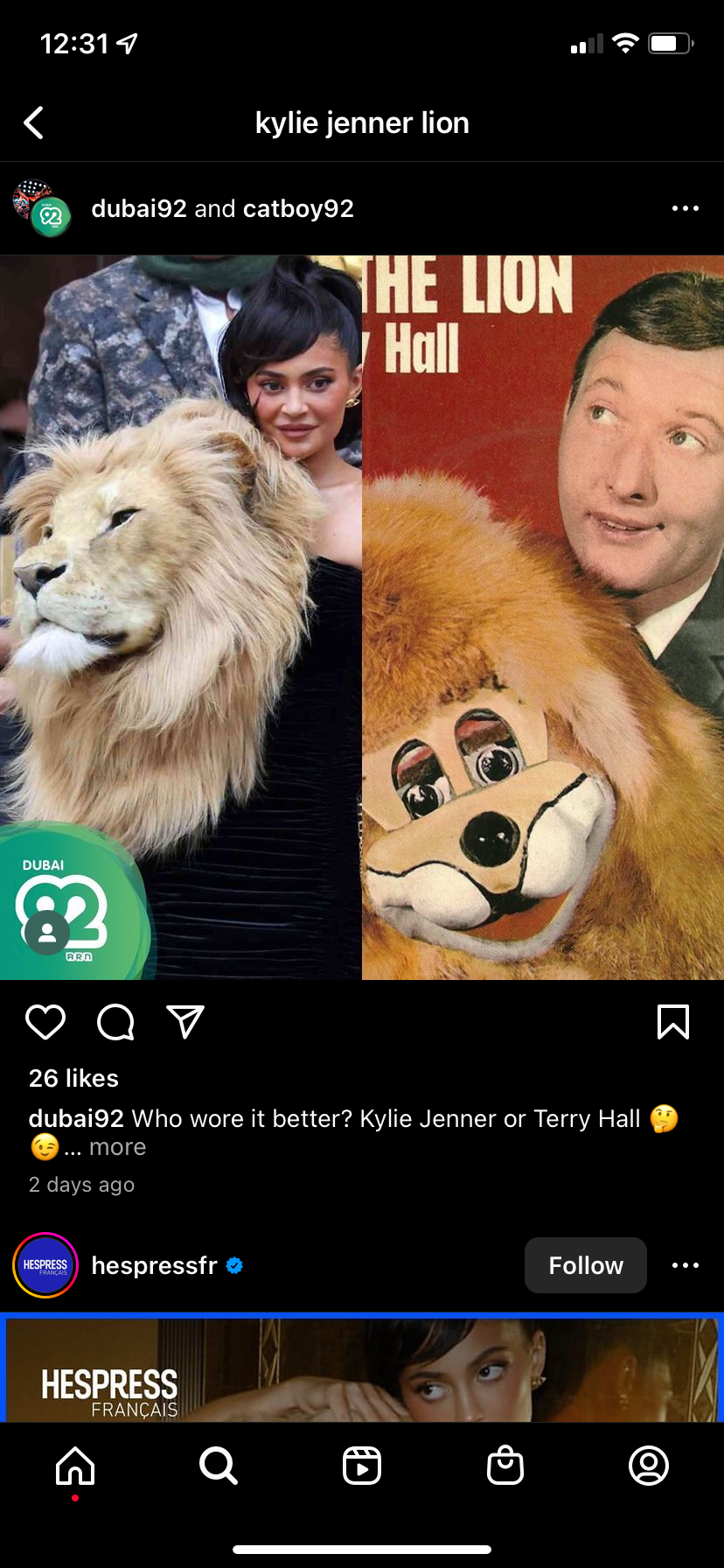 Artist Travis Chapman shared a drawing of a lion wearing Kylie's head on a gold chain. Talk about symbolism!
"Watering hole fashion show. This Kylie Jenner pendant was made by meerkats using mud and straw," the comical caption read.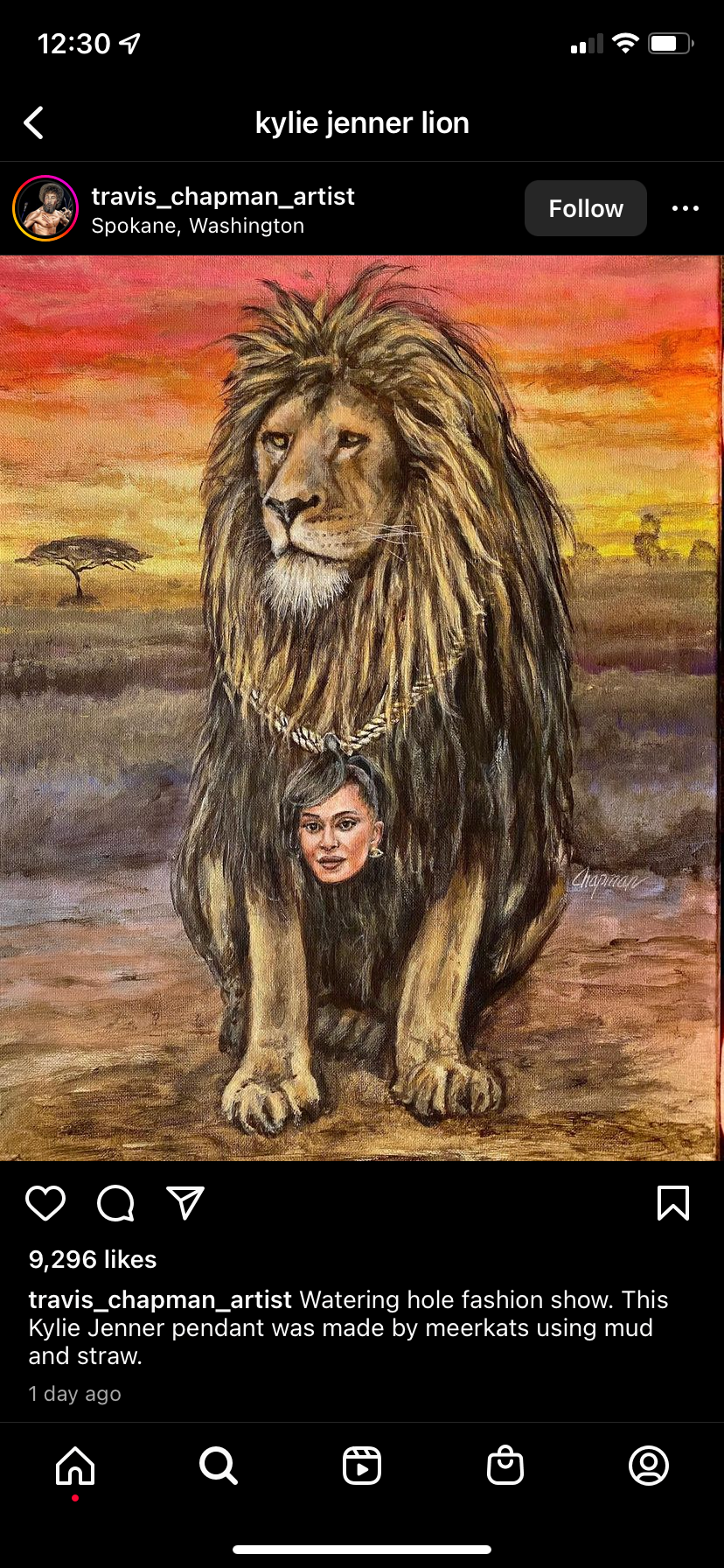 Obvious, Chapman was making a dig at Kylie's caption on her post by making it a point to note how the lion head was made.
As previously mentioned, PETA, which stands for People for the Ethical Treatment of Animals, took the infuriated public by surprise after commending Kylie for her unconventional outfit.
The Blast reported that PETA's president, Ingrid Newkirk, expressed his thoughts about the bold look during an interview, saying, "Kylie's look celebrates lion's beauty and may be a statement against trophy hunting, in which lion families are torn apart to satisfy human egotism."
Newkirk appreciated how Kylie went faux for the look.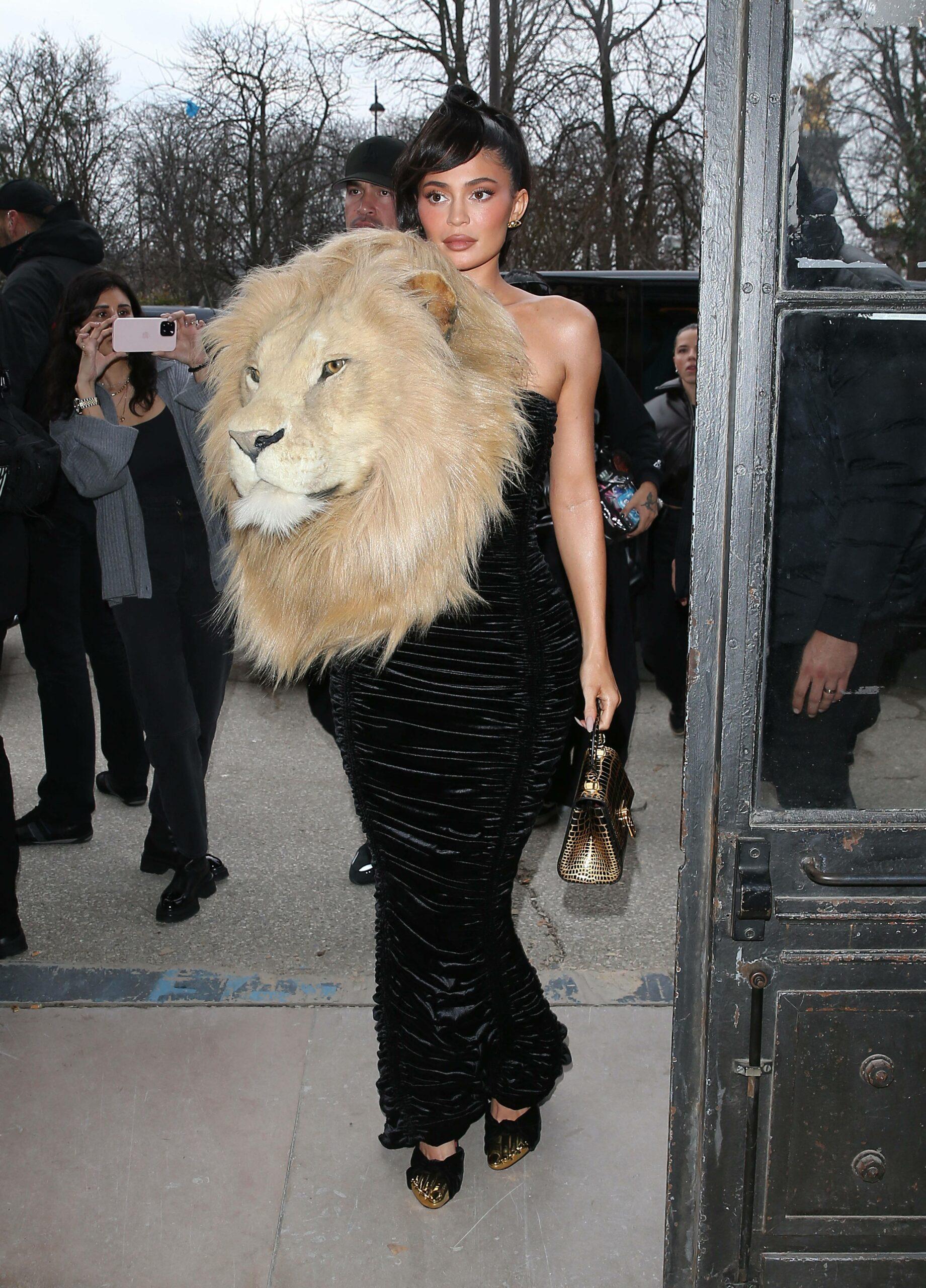 Mind you, the cosmetics mogul does own a number of real fur coats and animal skin purses/accessories.
"These fabulously innovative three-dimensional animal heads show that where there's a will, there's a way," Newkirk stated.
Although her lifelike lion head look was applauded by PETA's president, not everybody else understood the message the makeup mogul was trying to pass on.
We also reported on what her fans and foes were commenting.
Fans Were Appalled By Kylie's Look!
"Wtf is that? are we supporting the killing of endangered species again? these people have no shame. Can't they for once use their platform for something good, other than showing. How much money they have and their looks… sad (I know that the lion is not real, but the message was very clear," one person reprimanded Kylie in the comments.
"I really hope that's not real. Disgusting promoting animal abuse and cruelty like that," another shamed the Kylie Cosmetics queen.
One person was absolutely at a loss over Kylie's outfit writing, "This is just the worst thing I've ever seen her do. And probably the first worst thing I'm at a loss for words."
"This is totally disturbing.. fake or fashion or whatever.. This is like you promote poaching.. We should protect our wildlife and endangered species in every way," yet another person commented.
"Even if it's not real, it's so in bad taste, especially when you know that lions are victims off poaching around the world," one dismayed fan pointed out.