Who knew a simple hello could create such a buzz on the Internet? Maybe Canon Curry, NBA star Stephen Curry's youngest child did!
Canon Curry Had A Very Simple Message For His Dad's Teammate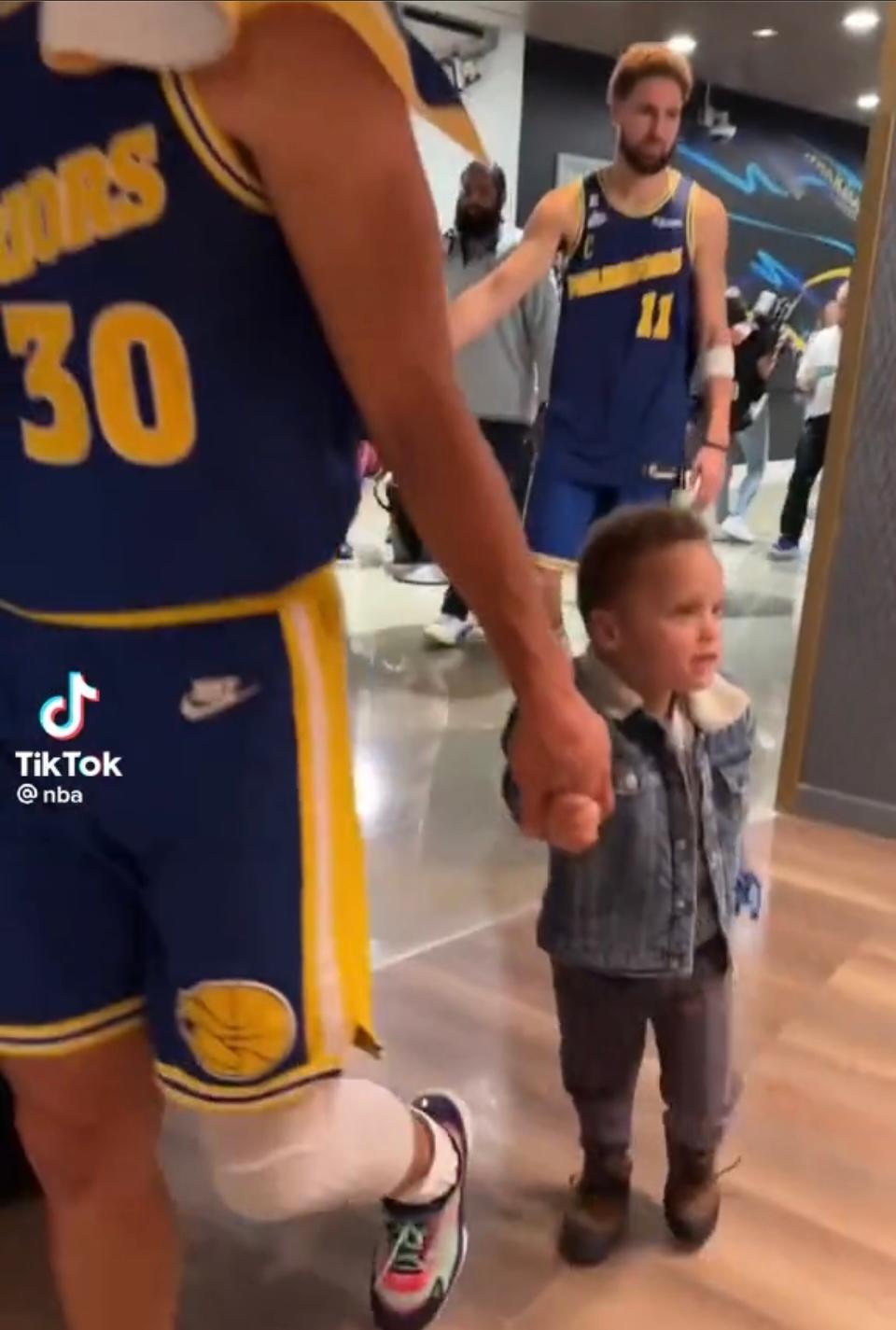 After last night's Golden State Warriors win against the Boston Celtics, the media had some questions for Stephen while he walked into the locker room hand-in-hand with Canon.
"We proved we can play at a high level with the best in the league. Just gotta keep putting it together night after night and get back to who we are, but it's a great win. Protect our home court, get ready to go on the road," he said before his son decided enough shop talk.
As the two were walking, Canon slowly turned around and simply said, "Hello Klay Thompson" who was walking behind them. It almost sounded like maybe the 4-year-old has some unresolved beef with Thompson, but in a hilarious way. Thompson responded to the adorable, yet stern hello by saying, "Oh hey, what's up man? Full government (name)."
The NBA shared the adorable moment on TikTok which received more than 7 million views in less than one day.
This Wasn't The First Time Canon Stole The Show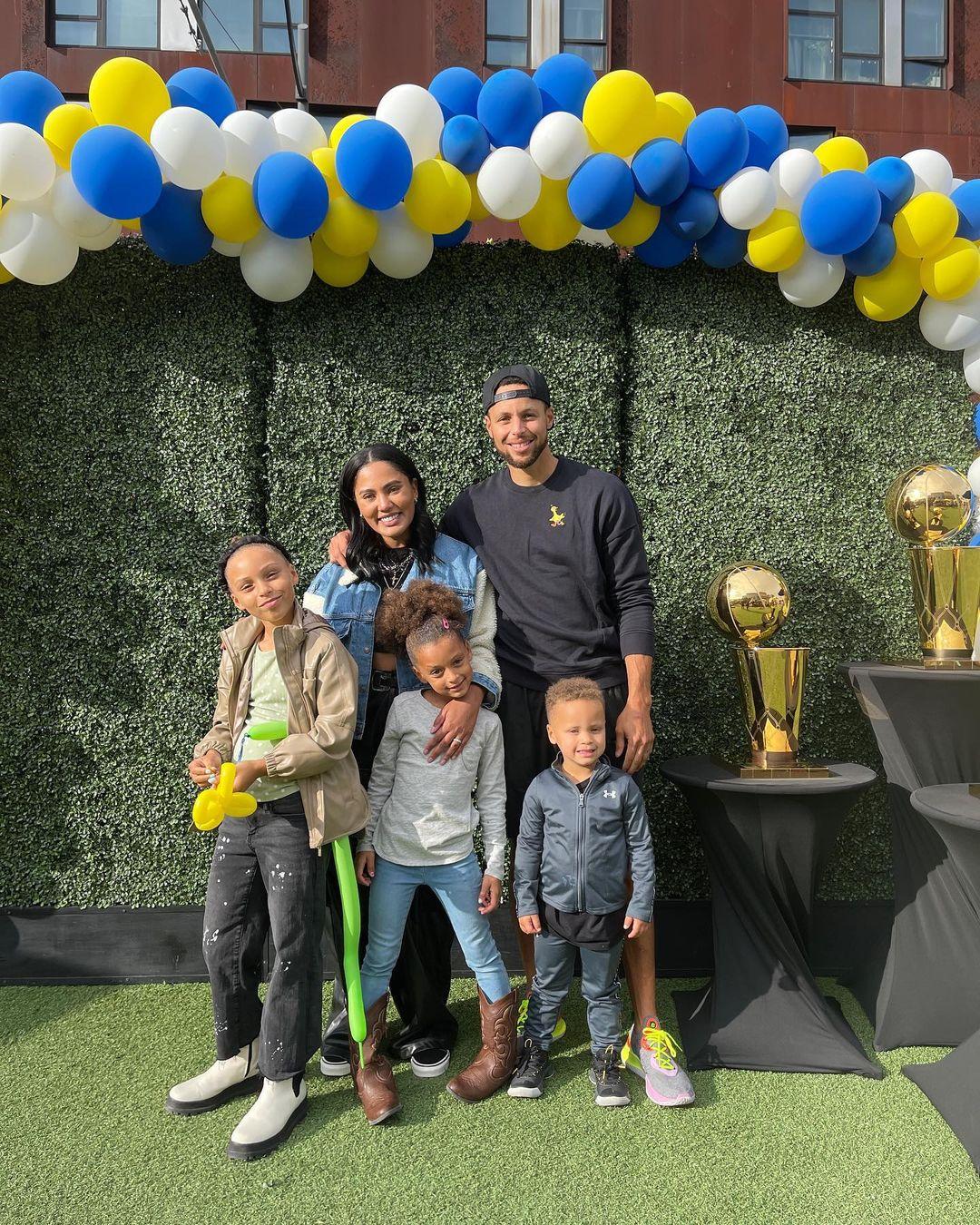 Just a few weeks ago, Canon seemed to have some playful beef with another one of his dad's teammates. As Draymond Green approached the youngest Curry child, it appeared that maybe Canon was holding back some aggression as Green tried to fist-bump him. In the video ESPN shared on TikTok, viewers see Canon's mom Ayesha stop him in near-mid punch.
Many fans took to the comment section to hilariously speculate why Canon would want to throw hands with Green. "He was ready to get the get back for Jordan poole," one follower wrote. Another added to that thought saying, "Jordan Poole must have hired him." One follower thought it was funny how his mom had to hold him back saying, "Not Ayesha had to hold him back 😭😭😭"
Canon Helped Out One Of His Dad's Fans After A Game
In a video shared by Bleacher Report on TikTok, Canon is seen helping out a fan. The video captioned, "Canon Curry looking out for the fans," shows the youngest Curry pointing a fan out so his dad could sign his basketball. After Canon points to the fan, Stephen looks and smiles and of course, signs the fan's ball.
Is Canon A Future NBA Star In The Making?
This summer, Stephen and Canon had some father-son bonding time on the court and the proud dad shared some snaps on Instagram of their teamwork together. The carousel of black-and-white photos of the "Curry Boys" Saturday shows Canon wearing his father's number, 30, and shooting like a pro with some help from his NBA champion dad.
View this post on Instagram
Many of the Warriors star's fans commented on how Canon is the future of the NBA. "Canon is gonna be the only one to pass his dad in 3 pointers made," one fan commented. Another added, "Canon curry about to get 6 rings."