Olivia Munn can't believe her son is almost a year old as she goes through old pictures of her cute boy.
The 42-year-old and John Mulaney started dating in May 2021, and by November, they welcomed a son Malcolm. Since then, they've continued to swoon the internet with photos of their adorable son. With a few days left until Malcolm's one-year birthday, the actress began counting down while reminiscing on Malcolm's early months as a baby.
Olivia Munn Counts Down To Her Son's First Birthday
The excited mom took to Instagram to share a throwback picture of herself and the little boy. In the snap, both mother and son were seated on a brown sofa, as Munn was dressed in a black shirt and gray skirt, while her son was in a gray onesie and a wet green bib.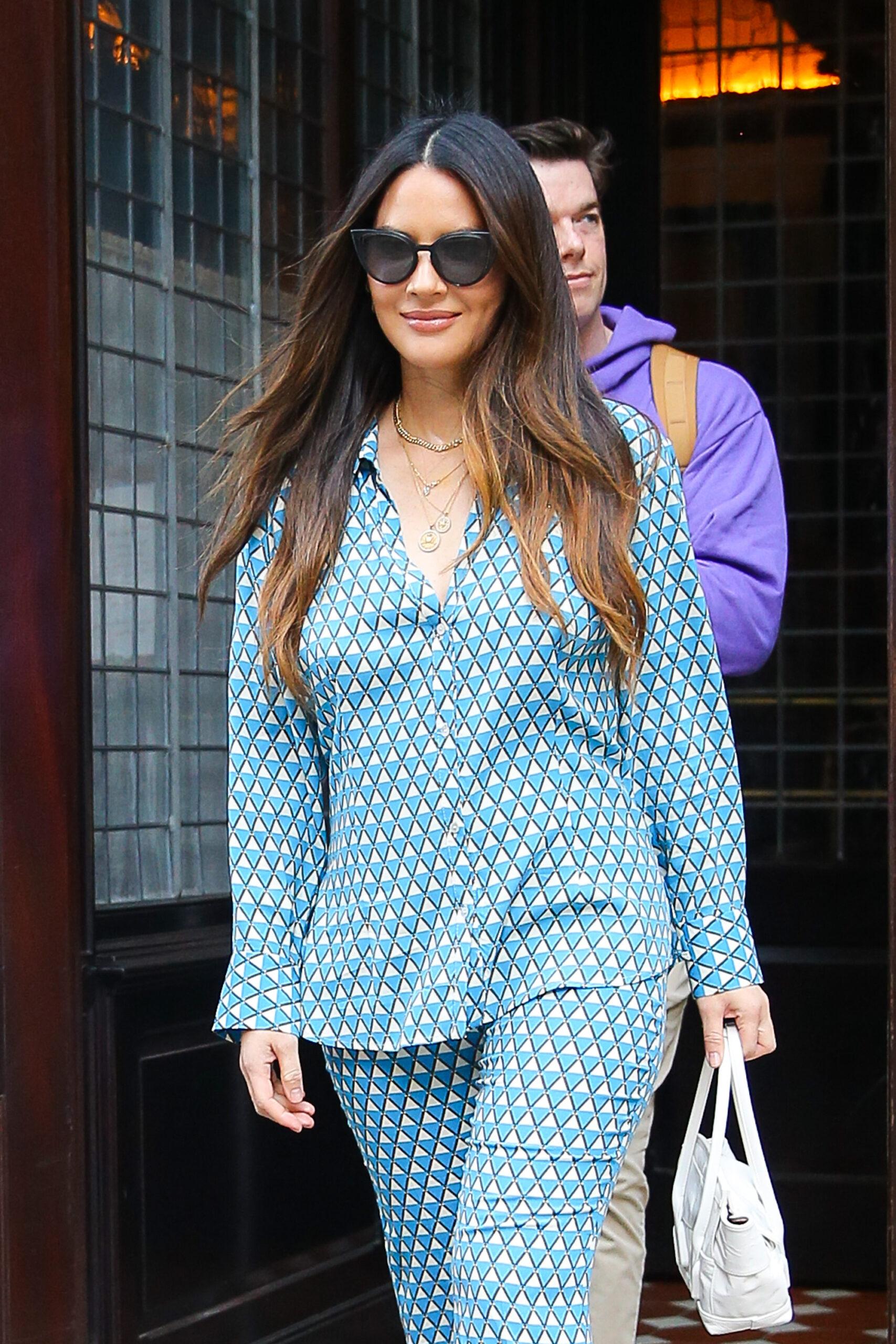 For their pose, the former TV host rested her hand on her chin and sat sideways, revealing skin. Her son, on the other hand, held onto her finger while staring earnestly at the camera. The proud mother's caption read:
"Going through my pics because Malcolm turns 1 next week! Here we are in July when he first started drooling nonstop and I got a spray tan."
Fans of the actress and other celebrities joined her in counting down to her son's special day. Award-winning host Jeannie Mai wrote, "Ahhh lil Malcolm we're so excited to countdown to your big year 😍😍."
A fan wrote, "Congratss❤️❤️ time flies so fasttt ❤️❤️" and another fan gushed about how cute Malcolm looked, writing, "He's literally the cutest little munch."
Olivia Munn And John Mulaney Celebrate Son's Milestone
The "Magic Mike" star and the comedian's first child together appear to be growing up so fast and reaching important milestones. As we reported, the mom of one took to Instagram to share the heartwarming moment her son said his first words. 
In the video, an excited Mulaney lovingly embraced Malcolm while they sat on a gray couch in the living room. He wore a black round-neck sweater pairing it with brown pants. Malcolm's rocked the same outfit but a baby-sized version, along with cute white sneakers. 
View this post on Instagram

On the other hand, the "Ride Along 2" actress held the camera, capturing the emotional moment while she spoke in the background repeating the word her son mouthed out. 
Her 11-month-old baby tried saying the word "Car," which he finally did, and Munn, in turn, echoed out loud to be sure. The stand-up comedian who was excited about this accomplishment said, "He really is making that sound"
Captioning the post, the proud mom penned, "His first word was Daddy/Dada 😍😍his second word was chó (Vietnamese for dog), and his third word is car 🚘."
Her post garnered lots of likes and lovely comments from other celebrities and fans. Elaine Welteroth wrote, " Truly one of the cutest babies in the entire world 😍😍😍," while Amanda Kloots wrote, "He is too cute!!!" 
An avid fan who had experienced this sort of moment wrote, "I heard it!!! 💙 it's such a special moment! …. I remember when my son first spoke… 😢 it goes by too fast!!"
The "X-men" Actress Celebrated Malcolm's Six-Month Birthday In Style
In May, both the actress and the tv host went all out celebrating their son's six-month birthday. As we previously updated, the Oklahoma native kicked off the celebration with a sweet post on Instagram.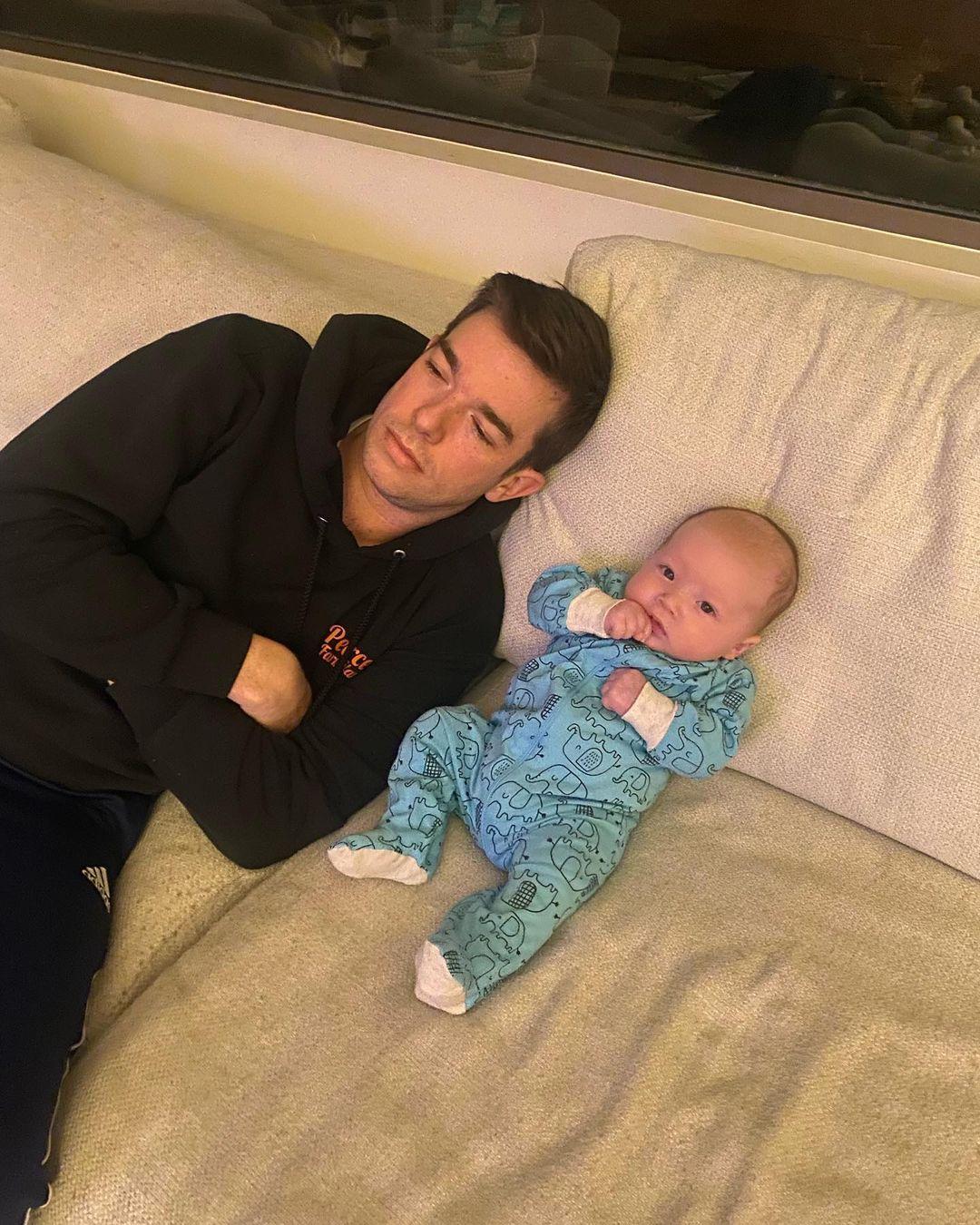 The image she shared showed both mother and son outdoors on a blanket. As for the post's caption, she expressed, "6 months ago today, Malcolm made me his mama. It's so much fun getting to know him. He loves meeting people, he loves his best friend Penny and thinks she's hysterical."
The "Mortdecai" star further wrote that Malcolm had tried peanut butter, giving credit to Molly McNearney and Jimmy Kimmel. 
The dark-haired actress then listed her son's likes, beginning with his love for stories and his affection for his dad as he showed excitement whenever his dad came home. 
Munn added that the six-month-old baby was a sucker for bath time, and he enjoyed being outside, looking at the trees and sky.
She concluded the adorable message with, "I love you so much, Malcolm Hiệp. Happy 6 months being earthside with us. You lit up our whole world."