Olivia Munn is super thrilled about her son turning six months, and she marked the significant milestone with a heartfelt message.
As you may know, Munn's only child Malcolm Hiệp Mulaney whom she shares with famous comedian John Mulaney was welcomed into the world last November.
The doting mother took to Instagram to celebrate her son's six months of happiness, detailing his daily interests and expressing her forever love for the little one.
Olivia Munn Posts Cute Photo With Son, Honoring Six Months Of 'Being Earthside'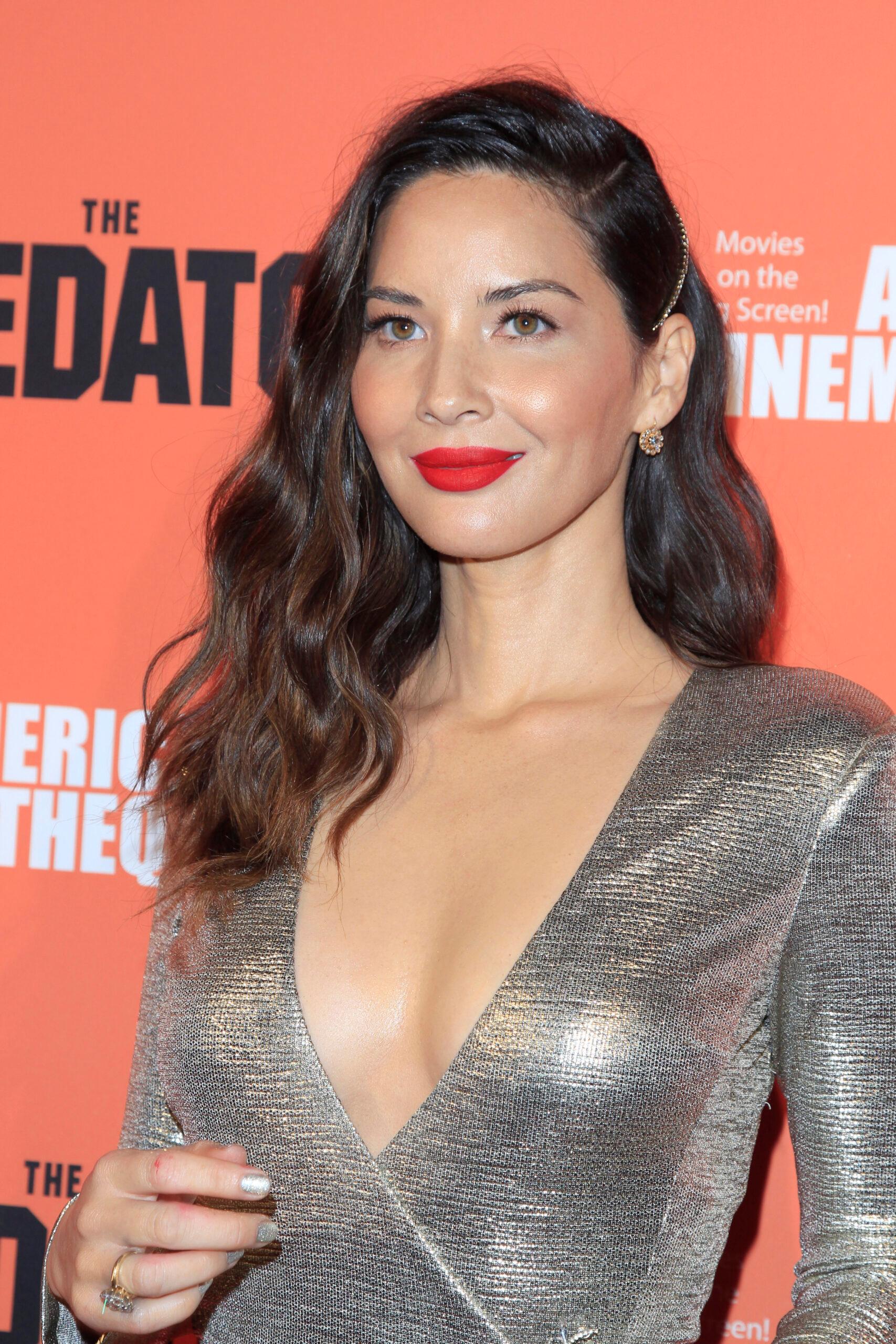 The former television host shared a beautiful picture of herself lying beside her baby on a patterned blanket outdoors. The pair were all smiles for the camera as they held on to each other.
In the post's caption, she expressed, "6 months ago today, Malcolm made me his mama. It's so much fun getting to know him. He loves meeting people, he loves his best friend Penny and thinks she's hysterical."
Munn further wrote that Malcolm had tried peanut butter, crediting Molly McNearney and Jimmy Kimmel for it, while she also stated that the infant sleeps through the night for twelve hours.
She appreciated Mindy Kaling's "invaluable, trusted, and vetted resources" and mentioned that her son woke up from every nap with a "huge smile and giggle."
The dark-haired actress gave a rundown of Malcolm's likes, starting with his love for books being read to him and his affection for his father, as he always showed excitement whenever the older Mulaney came home. 
Munn added that the six-month-old baby was a sucker for bath time, and he enjoyed being outside, looking at the trees and sky.
She concluded the adorable message with, "I love you so much, Malcolm Hiệp. Happy 6 months being earthside with us. You lit up our whole world." 
View this post on Instagram
Fans gushed at the adoring mother's post and filled the comments section with tons of love showing how adorable the twosome looked.
L.A.-based fashion director Laurel Pantin welcomed Munn to the fun part of motherhood, while actress and writer Meredith Salenger called the mother and son duo the cutest and happiest "bumblebees." 
Kaling acknowledged the post, calling Malcolm the most handsome ever, and on the other hand, Kimberly Williams-Paisley congratulated the "beautiful mama" on the momentous celebration.
As loving as the 41-year-old movie star is to her child, she sadly struggled with breastfeeding the boy as she had a low milk supply.
The Blast recently reported that she opened up about her breastfeeding issues, saying she would have preferred to breastfeed her baby, but she had no choice except to stick to baby formulas.
Her lamenting was triggered by the scarcity of baby formulas which left new mothers to switch back to breastfeeding if possible.
She took to Twitter at the time to criticize those who told the new mothers to "try breastfeeding" and explained her dilemma with the situation of formula shortage. In Munn's words:
"It's so crazy when people say "if you breastfeed, you won't have to worry about the formula shortage!" I have low milk supply, so to keep my baby fed, I depend on formula."
View this post on Instagram
She further wrote that she wished the case was otherwise so she would not be unnerved about the scarcity, but there was no alternative.
Her breastfeeding journey was a difficult period that proved unsuccessful despite her constant efforts to produce milk. She was heartbroken about the situation as she believed her body was not bonding with Malcolm.
"The Predator" 
Star Gets Candid About Postpartum Journey With Its Challenges
The Blast previously disclosed that Munn shared the struggles she faced after the birth of her son, though she admitted that she was happy to be a mother.
She revealed details of her postpartum life, saying everyone was asleep, excluding her as she was busy with motherhood. However, she felt grateful to "have all the happiness to keep me afloat."
Prior to her revelation, "The Newsroom" actress bared her soul about her breastfeeding challenges, saying she had taken lots of vitamins and teas and worked with two lactation consultants, all to no fruition.
She confessed that breastfeeding was hard as she was eight weeks in at the time and could barely produce milk.
Becoming a parent was exciting for Munn, even though she was previously aware of the difficulties that came with pregnancy.
Her friends gave her sound advice, including not comparing herself to other pregnant women as she prepared for parenthood. This admittedly helped her with the whole process.