Chanel Dijon is not holding back anymore as she lashed at her ex-husband Dijon Isaiah McFarlane, professionally known as Dj Mustard, for his acts following their divorce. 
The former couple announced their divorce earlier this year after being married for two years. At this, it was revealed that they had previously signed a prenup. In a recent update, the social media influencer claimed the producer didn't make the family car available for her and their kids, despite giving her no money.
Chanel Dijon Calls Dj Mustard Out For Not Sharing The Family Car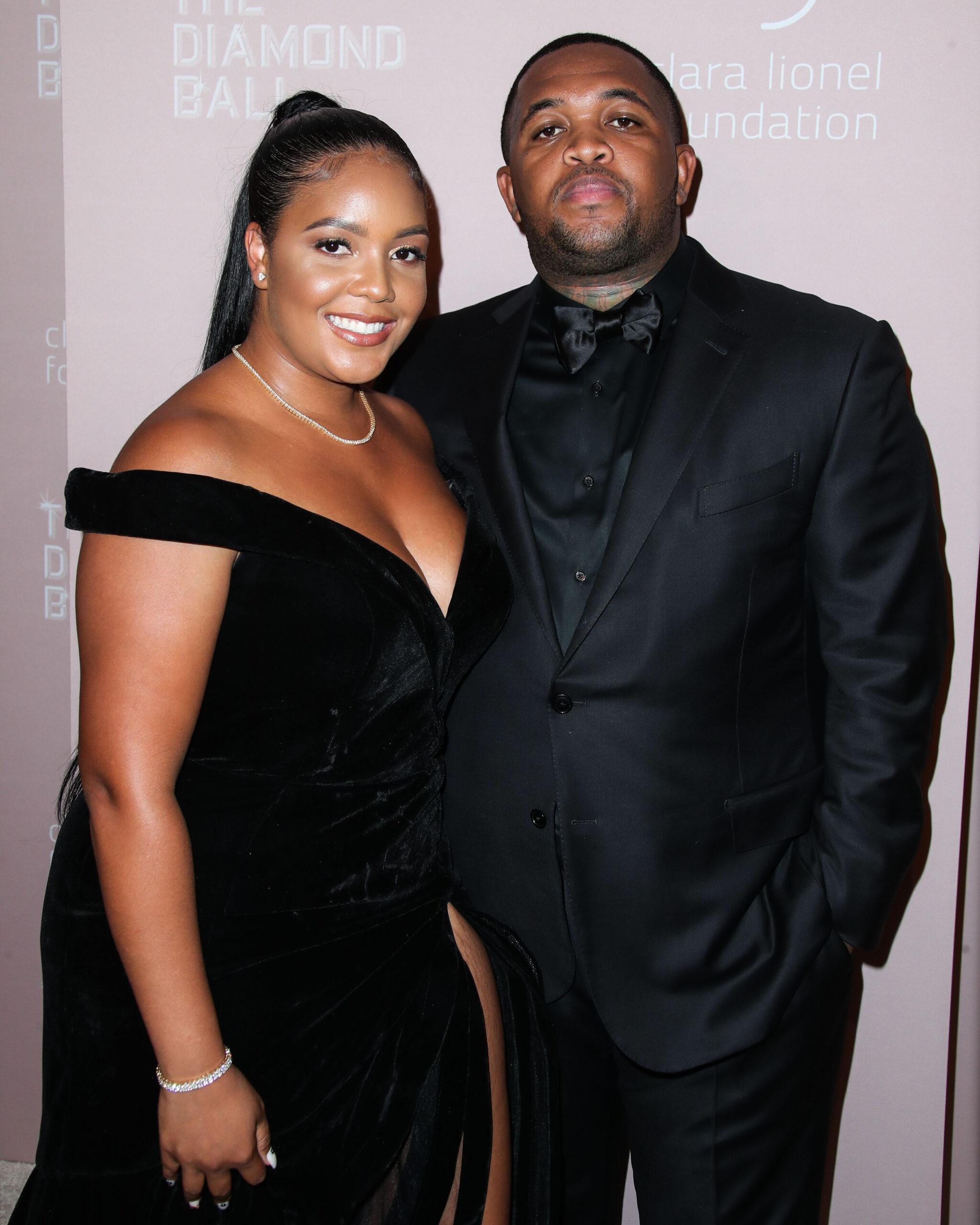 The Sleep Ova founder appears to have had enough from the beatmaker after their divorce. She called him out on Instagram, writing:
"These niggas be so bitter after they leave. How u mad at me for stepping after you left me 😳🤭 . Not paying me child support or Almony to purposely spite me. After I already signed a prenup. Talk about want me to leave with nothinggggg sheesh it's giving bitter af."
She also revealed that the music producer refused to share the family car, at least for their kids. "At least share the family car," she called out. "Forcing me to drive me Lambo with 3 kids is wild." She ended her rant by explaining that she won't keep quiet about anything. 
Without restraint, she continued to air her feelings from her previous marriage on her Instagram stories. "Idc how much a nigga got," she shared. "I won't stay where the hell I'm not wanted 🌚✌️🏽my legs move for the bag, Not a nigga period."
According to reports, some fans advised the YouTuber to exchange the Lambo for a comfortable car. One fan wrote, "She's crying about a Lambo as a family car, baby girl, ppl don't even get left Toyotas. Trade it in Sweetheartttt."
Another fan advised writing, "Time to trade that Lambo for at least a Cadillac Escalade Esv or a navigator." However, the mom of three disclosed why she couldn't heed the advice. "Lambo in his name, guys" She revealed. "Can't trade it without him. I know ghetto bday gift 😩."
This update comes a few days after the 30-year-old spoke about receiving no money after the divorce due to the agreement she signed. The Blast detailed that the Instagram influencer posted pictures of herself and her kids in all smiles. 
Alongside the picture was a caption where she vented out about her ended marriage. She wrote, "Shoutout to me for real. I walked away from everything I ever knew, signed a prenup even tho I was "shooting in the gym" and still didn't put up a fight." Additionally, she explained that she was taking care of her kids alone. 
In another post, the LA native threw shades at the Grammy-winning beatmaker for their failed marriage. "I keep private for others' comfort. But you get no cool points for fucking over your day 1. I'm solid and loyal as they come 💜. I bring more money to the table and will always add to the table I sit and eat from," she penned.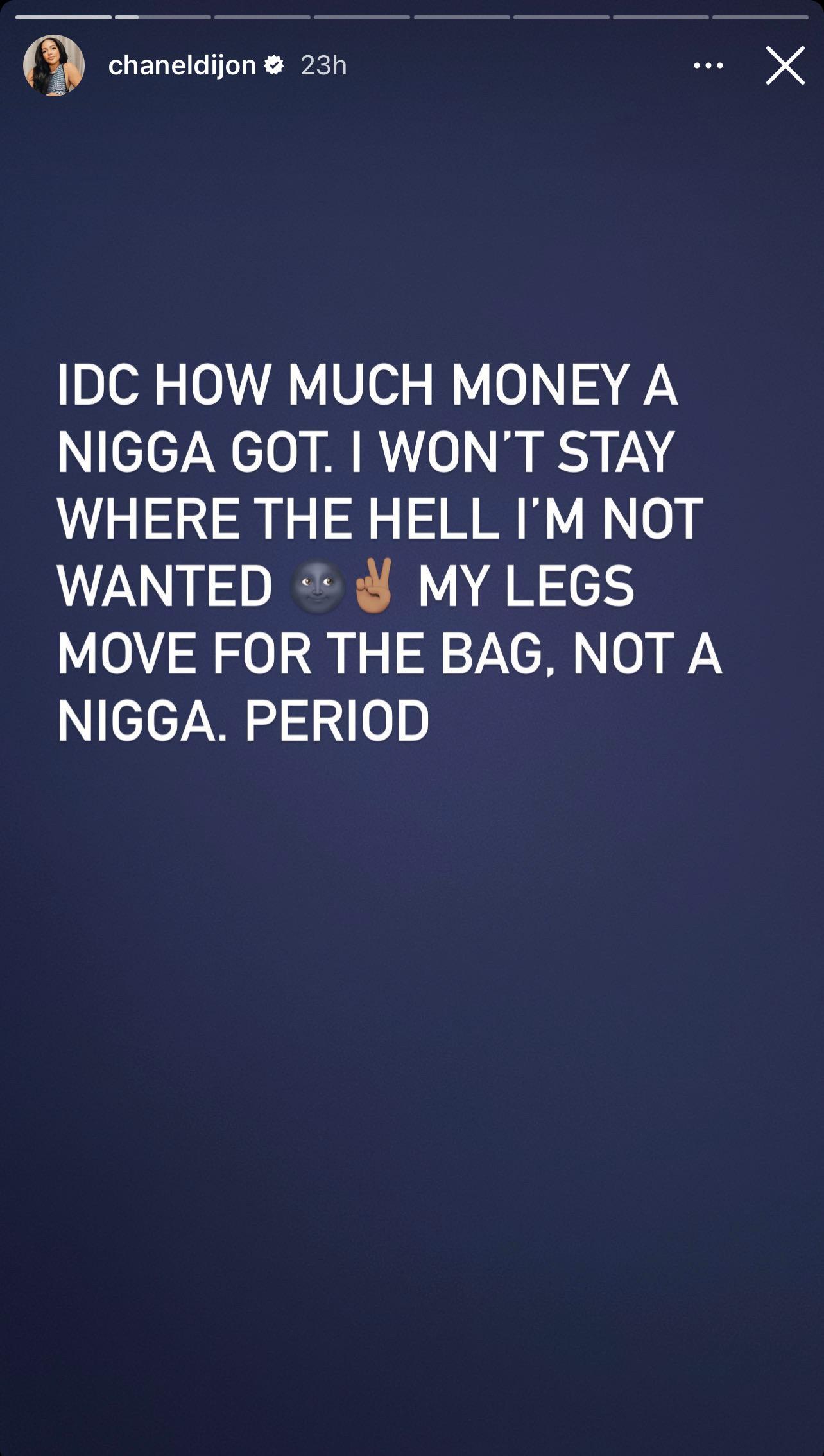 On the brighter side, the model has chosen to accept healing and let go of all the bitter feelings accumulated following the heartbreaking separation.
How The Sleep Ova Founder And Dj Mustard Announced Their Divorce
Fans may recall that in May, The Blast reported that the social media sensation and the songwriter called it quits on their marriage. Earlier in May, news broke out that DJ Mustard filed for an annulment of their marriage in the Los Angeles County Court.
Later on, the influencer confirmed it in an Instagram post. She wrote, "Thank you for the kind words, thoughts, and prayers. Anyone that followed me or knows me personally knows my family means the world to me."
The media personality concluded the message writing, "I've dedicate [sic] 12 loyal years and it is more then [sic] heartbreaking to see things end." As for their finances, the duo's property and funds will be divided based on their prenuptial agreement, which would also determine the amount of spousal support.
Again, the disc jockey requested that his "jewelry and other personal effects" be categorized as his private and individual property with "earnings and accumulations…before marriage, during the marriage, and from and after the date of separation."