The new month did not start so well for Chanel McFarlane, née Thierry, as her husband of less than two years and boyfriend of more than five years filed for divorce.
She was romantically linked to Dijon Isaiah McFarlane, popularly known as DJ Mustard since the beatmaker was reportedly 19. They officiated their union in 2020 following their engagement two years before.
Unfortunately, the marriage did not go so well for the former couple as they recently separated, and Chanel finally voiced her thoughts regarding her ex-spouse's divorce filing.
Chanel McFarlane Says It Is Heartbreaking To See Things End With DJ Mustard
Using her Instagram account @chaneldijon, the 30-year-old released a statement on her story, appreciating those who sent love her way and revealing how she felt about the split.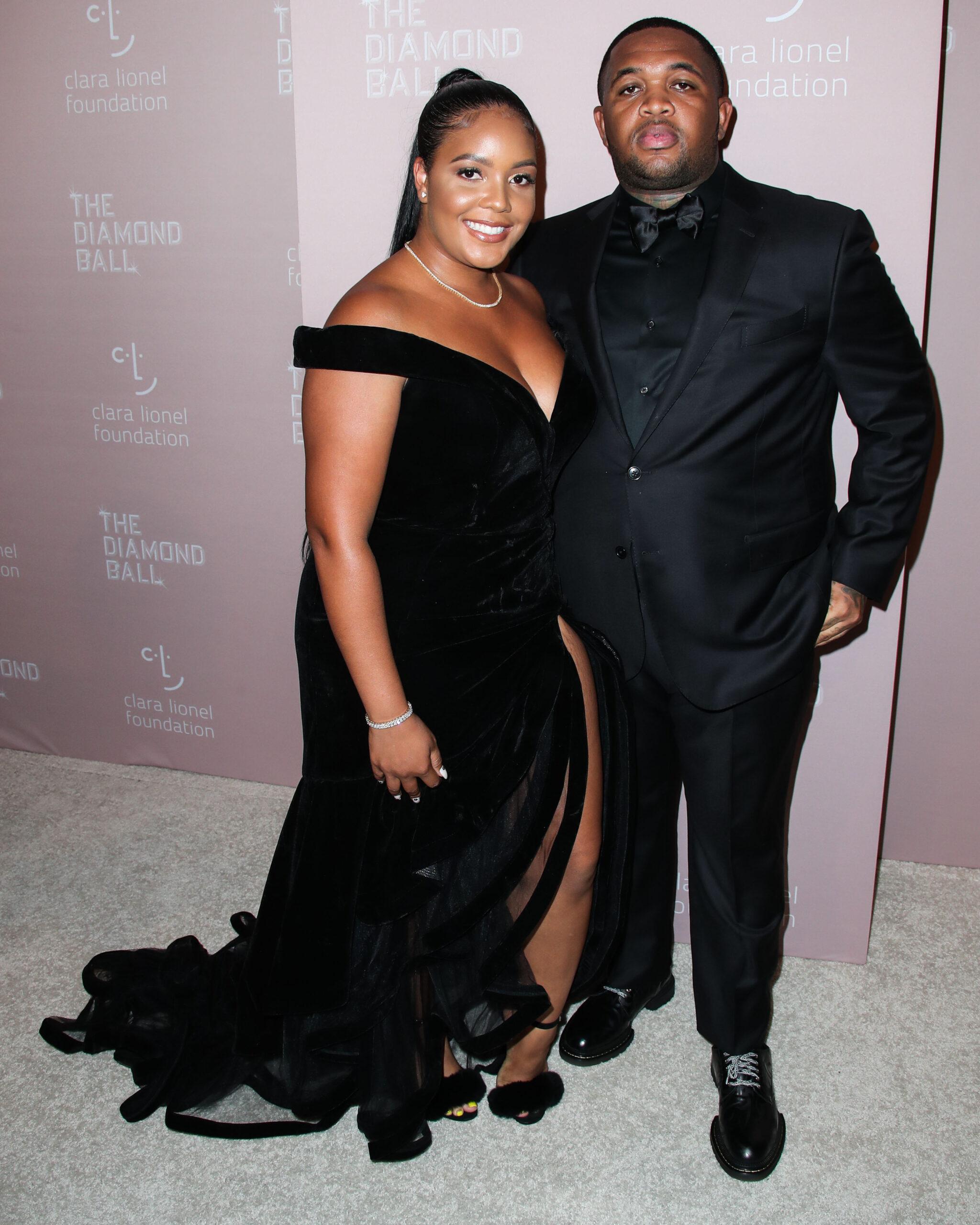 She wrote, "Thank you for the kind words, thoughts, and prayers. Anyone that followed me or knows me personally knows my family means the world to me."
The Instagram star concluded the message, "I've dedicate [sic] 12 loyal years and it is more then [sic] heartbreaking to see things end."
The Blast first broke the news that DJ Mustard filed for an annulment of their marriage in the Los Angeles County Courts as the new month began.
The estranged couple share three kids and Mustard requested joint legal and physical custody of the children, whose ages are not widely known.
Regarding their finances, the duo's property and funds will be divided based on their prenuptial agreement, which would also determine the amount of spousal support.
On the other hand, child support would most probably be determined by the ratio of the couple's earnings, and as you may know, Mustard has a considerable net worth with royalties compared to Chanel.
Still, the disc jockey asked that his "jewelry and other personal effects" be categorized as his private and individual property with "earnings and accumulations…before marriage, during marriage, and from and after the date of separation."
As sources revealed, Mustard proposed to Chanel with a half a million-dollar engagement ring and went on to plan a lavish wedding, inviting notable celebrities like Ella Mai, Joie Chavis, and Bow Wow.
View this post on Instagram

Around the same time as their marriage, the record producer experienced a significant change in his life after losing nearly 50 pounds.
He shared the news on his birthday, saying he considered not updating the world on the special day but then realized that it was an honor to reach the age of 30 as a "black successful man" in the world.  
Mustard announced, "Today, I'm celebrating 30 years of life! I made a promise to myself in January before lockdown that I was gonna focus more on my health, myself, get off of social media, and ignore all distractions that I didn't need!"
"Well, here I am today, 30 years old and 47 pounds down," he declared. At the same time, he explained that being overweight made it hard to get dressed in the designer outfits he fancied.
He also admitted to wanting to be completely healthy and be able to chase his son running around the house. 
The Le Rêve Hair Collection Founder Felt Honored To Be Married To The
"10 Summers" 
Star
Despite the short time of Chanel and Mustard's union, marriage seemed to have suited them just fine based on the fascinating details of their wedding ceremony shared by Bossip.
On the glorious day of their wedding, the L.A.-based social media icon was seen wearing a stunning white dress with a high slit while her then-groom sported a brown suit with a white undershirt and a black bow tie.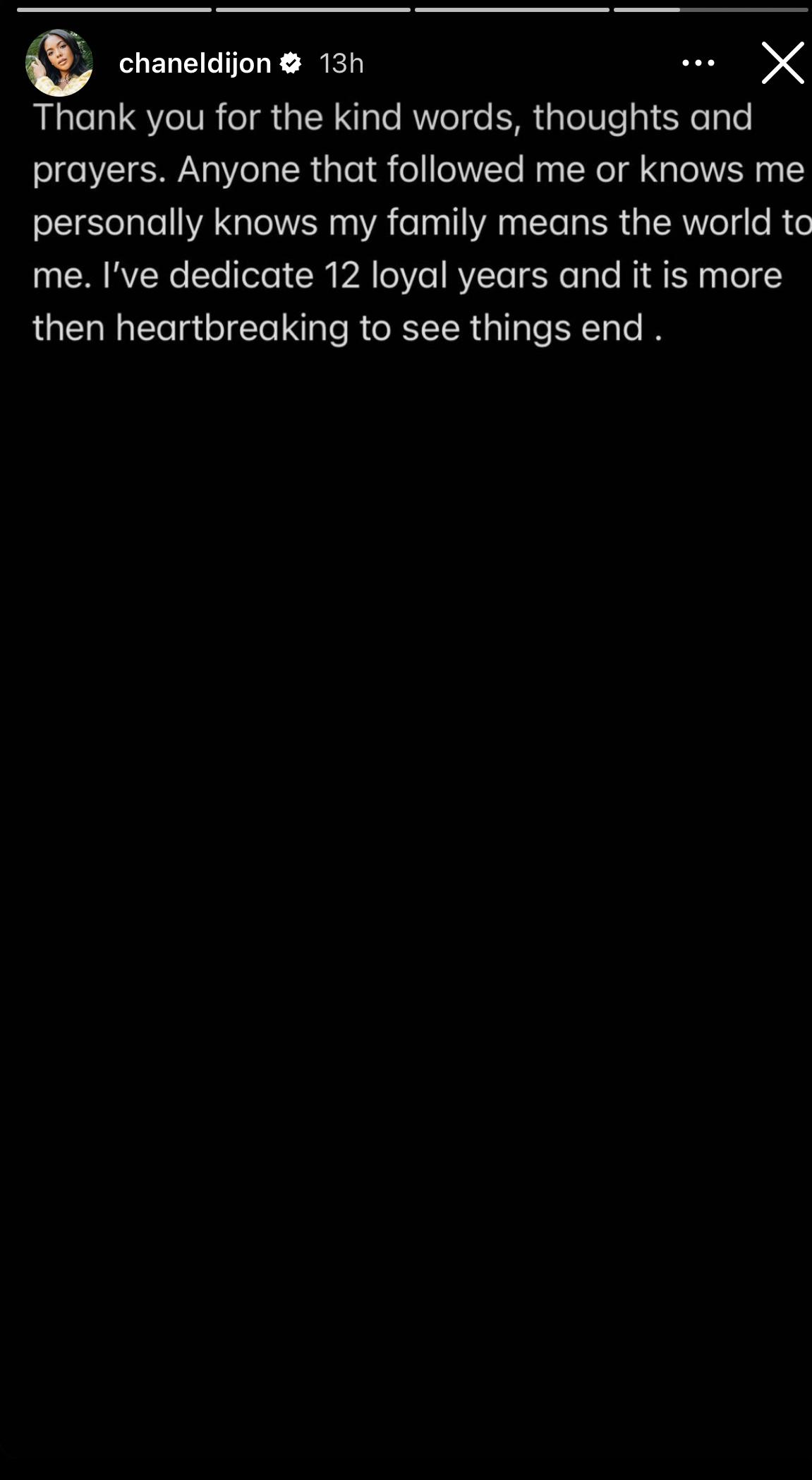 As the outlet reported, the event took place in a beautiful backyard and had a limited guest list, apparently due to the pandemic.
Joie Chavis, Chanel's tight buddy who attended the ceremony, shared an eye-catching snap on Instagram, showing her in a black-and-white outfit and surrounded by lit candles.
On the other hand, Mustard's artist Ella Mai was seen having the time of her life at the wedding party, which was captured in a video.
The 30-year-old previously reflected on Mustard's surprise proposal and their longtime romance tale, which she revealed was memorable.
She and the record executive had been friends since she was 16 and then got romantically involved about three years later.
Chanel further gushed about being excited for the new chapter in her life and expressed gratitude for being by Mustard's side for the rest of their life.