PARTY'S HEEERREEEE!
Nicole "Snooki" Polizzi recently announced her brand-new project with a "Jersey Shore" co-star.
You know what they say, "double the fun, double the trouble!"
Snooki Announces Exciting New Project!
Snooki's new project is going to be absolute "MMM": Meatball Mawmaww Maddness!
The reality TV star announced on Thursday, October 20, her brand-new podcast, "The Meatball Pod," with co-host Deena Nicole Buckner (formally Cortese).
View this post on Instagram
She simply captioned the cute post, "THE MEATBALL POD. Our podcast coming soon. 🎧 🍷."
Deena commented on the post, "Soooo excited 💃🏻," while Jenni "JWOWW" Farley wrote, "👏👏👏👏👏👏."
Carmen Electra replied, "Gorgeous girls ❤️."
Some of Snooki's fans didn't recognize Deena and confused her with Angelina Pivarnick.
Is It Deena Or Angelina?!
"Deena kinda looks like Angelina here?? Gorg either way," a fan commented.
"Deena looks so different! 😢," another wrote.
This fan called Deena out for having work done writing, "Deena has had work done! I honestly didn't even recognize her. That's too bad, she was adorable before, she didn't. need it but looks amazing either way."
Deena also shared a sneak peek photo of her and Snooki in a recording studio with the caption, "Get ready for the Meatball Pod !! Coming soon 🍷💃🏻 stay tuned 🤗."
The "Meatball Pod" Is Coming Soon!
View this post on Instagram
Snooki and Deena didn't provide any more information than the name of the podcast.
The Snooki Shop owner has a podcast with her messy bestie Joey Camasta called, "It's Happening with Snooki & Joey."
Snooki mentioned in past episodes that she and Deena were trying to get "The Meatball Show" up and running as a stand-alone show. They filmed some of it during the most recent season of "Jersey Shore: Family Vacation."
This is obviously a great first step to making "The Meatball Show" a reality.
The Blast previously reported on Snooki telling her kids she's "a paid actress."
She's A Good Person & A Paid Actress!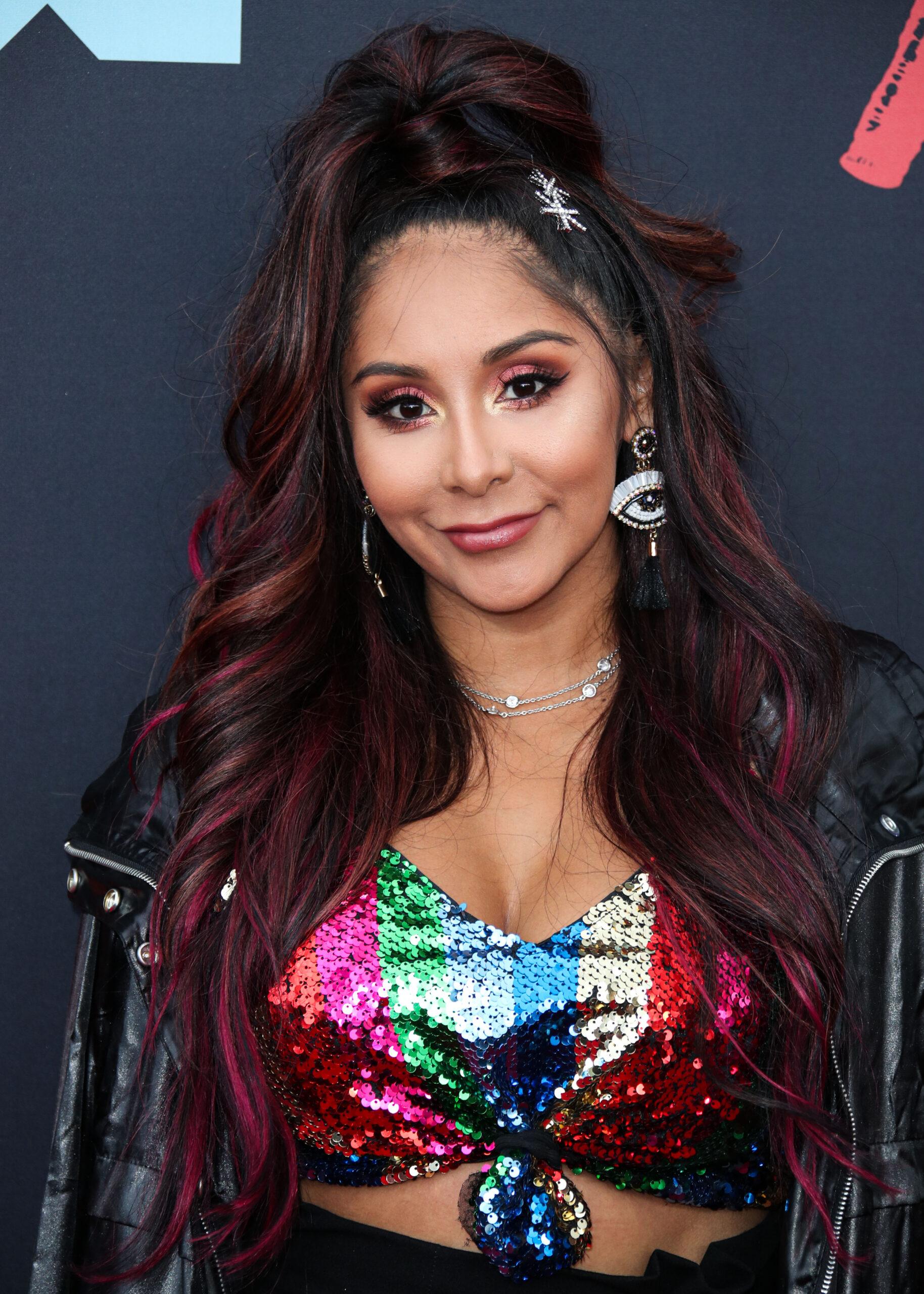 Snooki rose to fame thanks to the role she played on MTV's "Jersey Shore," but she never wants her kids to watch the reality television show…for good reasons.
I mean, her three little ones would see how mommy put the moves on daddy in the smush room, and no one wants their children to see that!
Snooki and Jionni LaValle have Lorenzo (10), Giovanna (8) and Angelo (3).
"Even if they're 30, I'm like, I don't want you watching that. It's weird," she admitted. "I mean, even now my kids are 10 and 8 and they're on TikTok and they see old clips and stuff. So they're like, 'Mommy, what are you doing here?' And I'm just like, 'Mommy's a paid actress. They made me do that.'"
Oh yeah, you were definitely "acting" here…
When the first season of "Jersey Shore" debuted, Snooki was 22-years-old, and living her best drunken life.
"Looking back as a mom, I'm like, 'Crap, my kids might see this one day meeting their father at the club and then bringing him home,'" she said. "You see us in bed. I hope they don't see that stuff."
"When they get older, they'll understand it," she continued. "They're like, 'Mom, you're just crazy.' They already know me by now that I'm crazy and they love me for it. There's a couple of things that I wish weren't on forever so my kids wouldn't see it, but it is what it is."