Cardi B can't really shock her fans anymore, or so you thought. Given that a recent video of her getting inked on her face is spreading through social media, we say she is still the Queen of shock. But in a good way, given that fans are definitely "shook" with the red tattoo on her face.
The official unveiling has not happened yet, but Cardi B's tattoo artist posted a short video of her getting the ink, and later, a picture of the same also came to light. This is what we know.
Cardi B Is No Tat Virgin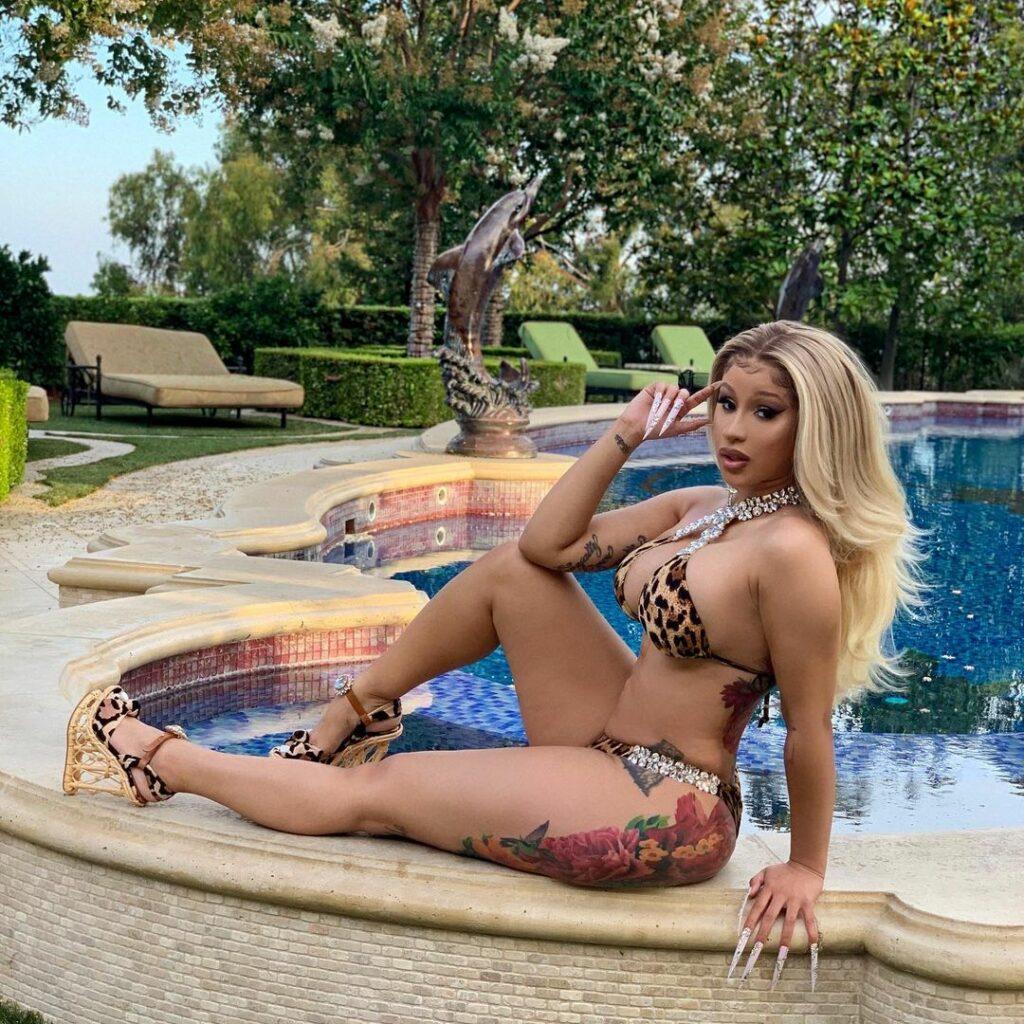 As of January 2022, a detailed article listed out some 10 tats on Cardi B's delectable curves. She gets her family's name inked on her, and bears an arm tattoo with her sister Hennessy's name, albeit spelled a tad differently. She also bears a tattoo of her own name, shortened to Belkis (from Belcalis), and has her husband, Offset's names tattooed in as well.
Some of her tats are small and subtle, like a tiny one behind her ear, while others, like a peacock that runs through the side of her body, covering her bun, are bonafide works of art.
Like the flowers on her back.
View this post on Instagram
The peacock tattoo is from 2010 but she got it touched up in 2020 by artists Jamie Scheme. Cardi B also mentioned the same on Instagram, captioning it, "So after ten years I gave my peacock tattoo a makeover. This whole week I been takin hours of pain getting tatted." The before-and-after pictures certainly looked stunning with the new additions.
Like Husband, Like Wife?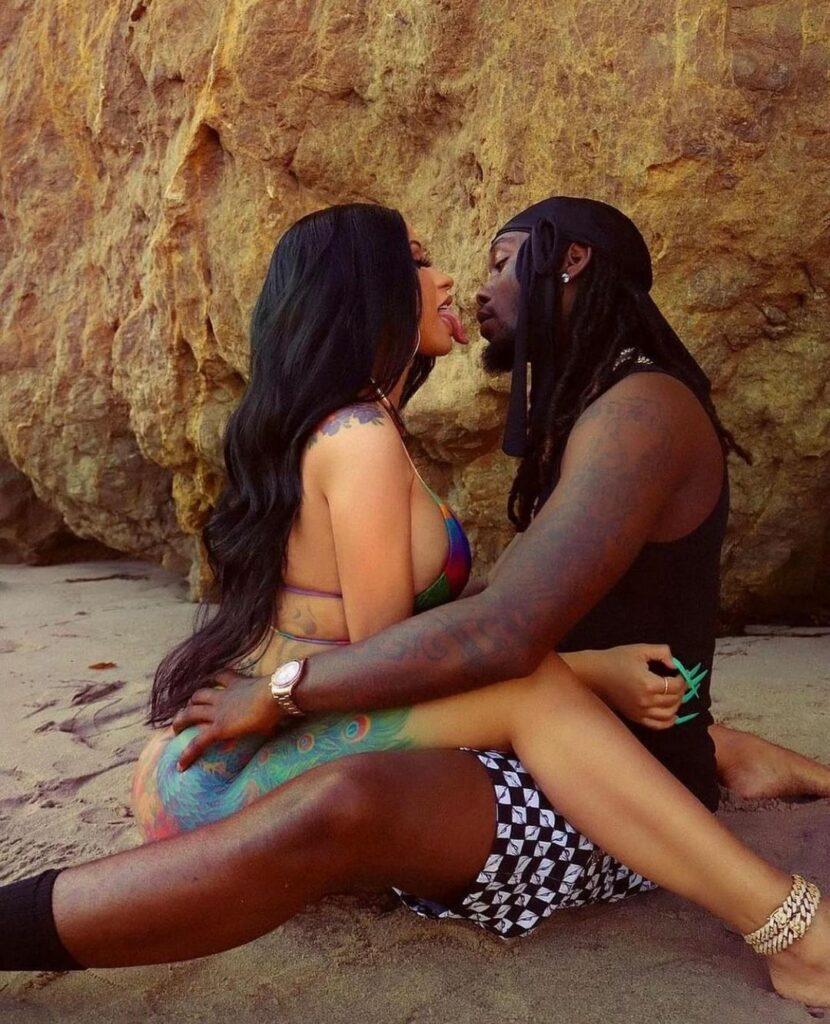 What Cardi B did not have till now, was a face tattoo, something her husband, Offset is fairly well-known for. He has multiple inks on his face alone, with the word "Blessed" running over his right eyebrow, because he believes he is one of the blessed children of God.
Then there's a tattoo of his daughter's name, Kulture, on his right cheek. Kulture is Offset and Cardi B's first child, and now, they also have a son, Wave.
View this post on Instagram
There's a cross in there, an Eiffel Tower to represent a friend called Paris, and an angel playing the guitar. Safe to say, Offset is running out of face space for more tattoos but we doubt that's going to stop him.
Cardi B and Offset also gave each other tattoos earlier this year as a pre-Valentine gift, something that gave the 30-year-old rapper the heebie-jeebies, because according to him, his wife cannot draw. To keep it safe, the pair agreed to tattoo the date of their wedding, September 20, 2017 (9.20.17), and the WAP singer sure seemed to have a blast during it all.
View this post on Instagram
Cardi B Yet To Reveal Face Tattoo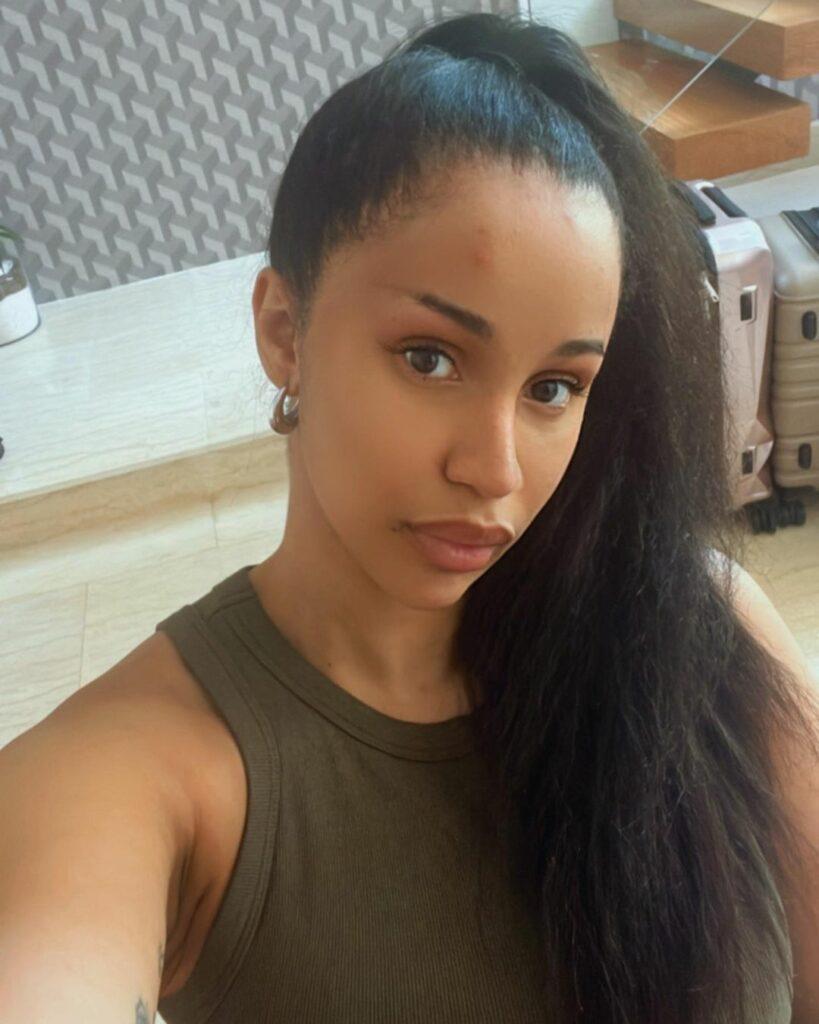 We are not sure as to what Cardi B got inked on her face, but we know it's in red, and might bear the letter "P". In fact, her last IG post is her wearing a rather clean face, and looking slightly miffed because of the zits on her forehead, she captioned "Forehead ass."
The new face tattoo could be anything, although, some months ago, the 29-year-old mother-of-two has indicated she wanted to get a face tattoo, with her son's name.
Random but ….I'm 1% close too tatting my sons name on my face….I really really wanna do it!

— Cardi B (@iamcardib) January 17, 2022
We are not sure if that is what she got inked on her face, although given this video, shared by tattoo artist Robinson De Los Santos, it did happen, captioned as "today's work".
View this post on Instagram
Fans wonder: "why did you do that to your beautiful face?"
Others felt the video was fake because Cardi B has long nails, and "the girl in the video" did not!
Meanwhile, here's one picture of Cardi B's facial ink doing rounds on Instagram, originally posted as an Instagram story by De Los Santos. We can't quite make out what's been inked though, can you?
View this post on Instagram