Lola Consuelos put her cleavage on show in a selfie!
The daughter of Kelly Ripa and Mark Consuelos took to her Instagram Stories and posted a stunning snapshot of herself. Lola's social media update showcased a jaw-dropping look at her assets.
As those who follow the singer on Instagram know, Lola is not shy when it comes to showing off her gorgeous figure. However, she doesn't post often. When she does, the socialite wows her online audience in sexy ensembles, including swimwear and skintight dresses.
Baring Some Skin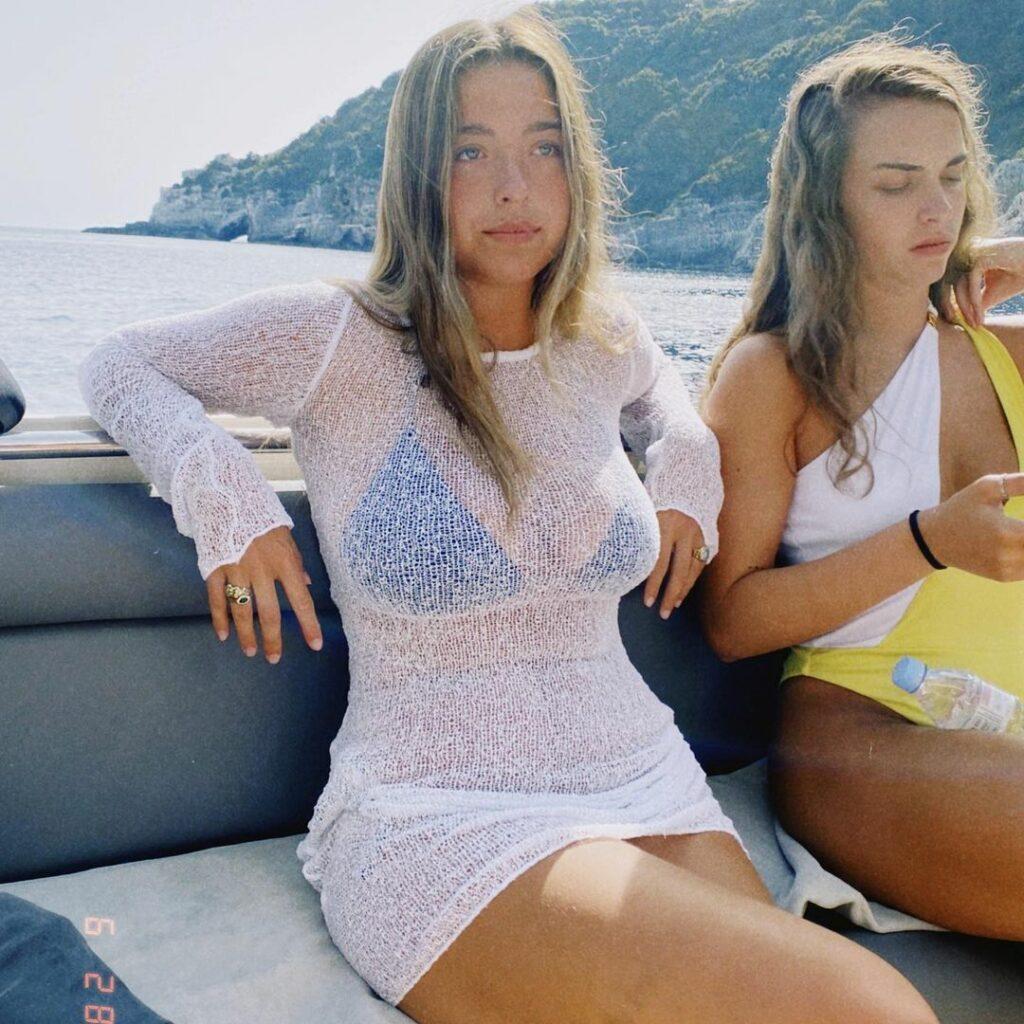 In her upload, Lola was fully clothed, but she still managed to leave little to the imagination. She bent over and angled the camera below her face to get a gorgeous angle, including the bright blue sky filled with fluffy clouds.
While wearing sunglasses, Lola faced the camera but didn't smile. Her stance made her necklaces and long locks look like they were falling to the screen.
Beautiful In White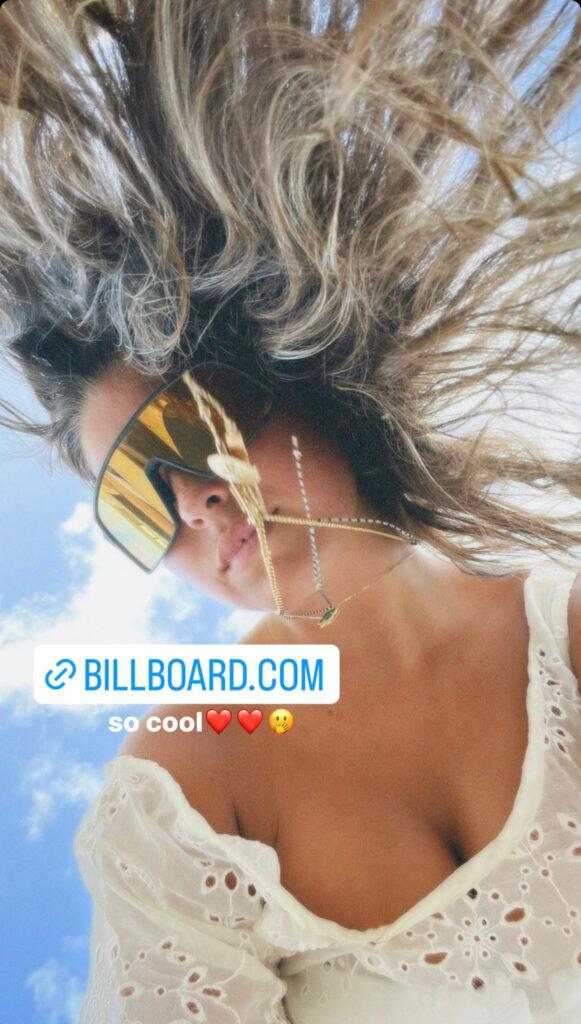 Lola rocked a white eyelet top that was somewhat sheer, showing off a glimpse of her bra underneath. The 21-year-old also revealed ample amounts of cleavage in the photo as the garment plunged low on her chest. Its off-the-shoulder design also helped highlight her arms.
Lola added a link to an article from Billboard into her picture and wrote, "so cool❤️❤️🫢"
Getting Candid About Her New Single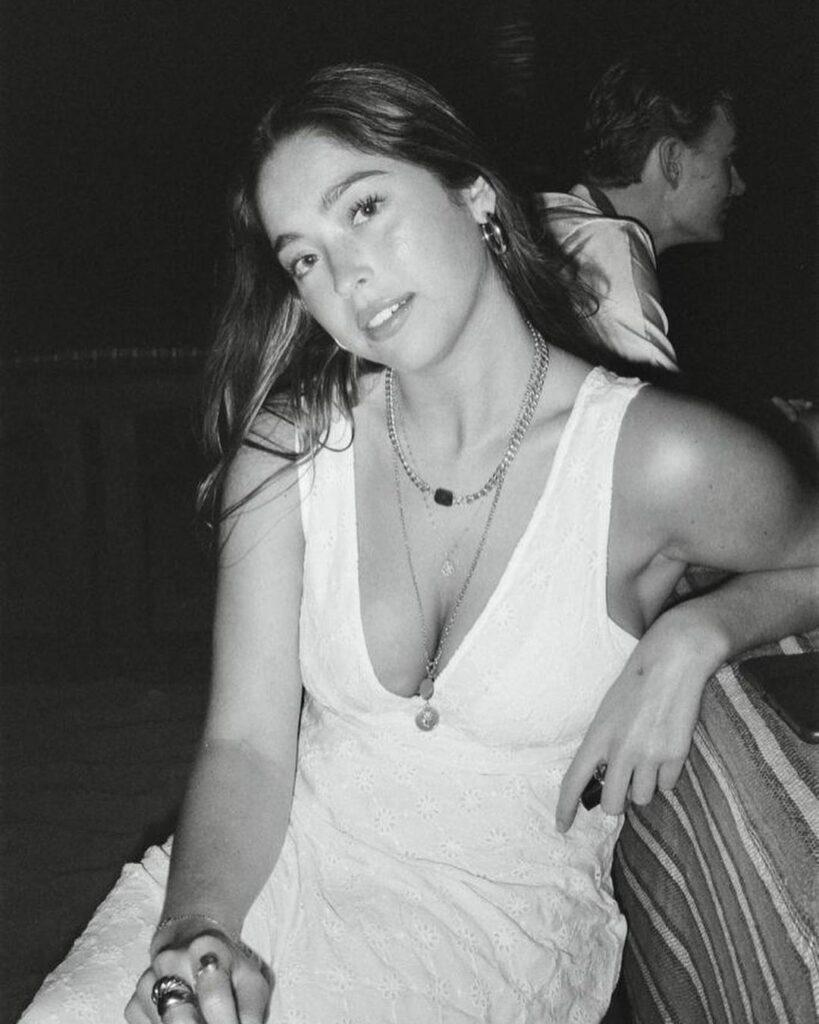 The story was about Lola and her new song, "Paranoia Silverlining."
The single was released on August 10, featuring JO JO.
"The song is about the idea that sometimes your biggest fears are all in your head," Lola told Billboard of the song.
She continued, "I think a lot of people get paranoid, and the silver lining of it all is that there's really nothing to be paranoid about, adding, "It was a super therapeutic process. I think everyone came to a bunch of realizations while writing it [laughs] because we're all pretty paranoid."
Nothing But Love From Her Kelly Ripa & Mark Consuelos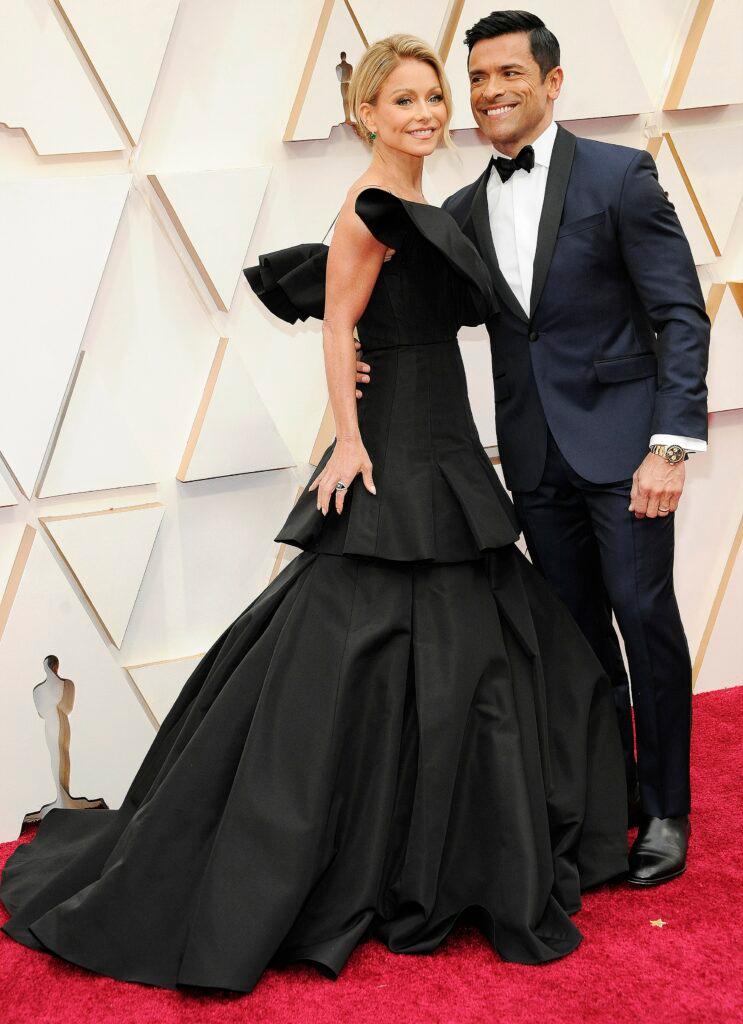 The budding star also revealed the unconditional support that she received from her famous parents.
"They hear me sing all the time," she said. "They were like, 'Lola, you need to put something out there.' So when I finally had something that I really liked, they were just super excited for me."
Thanking Her Fans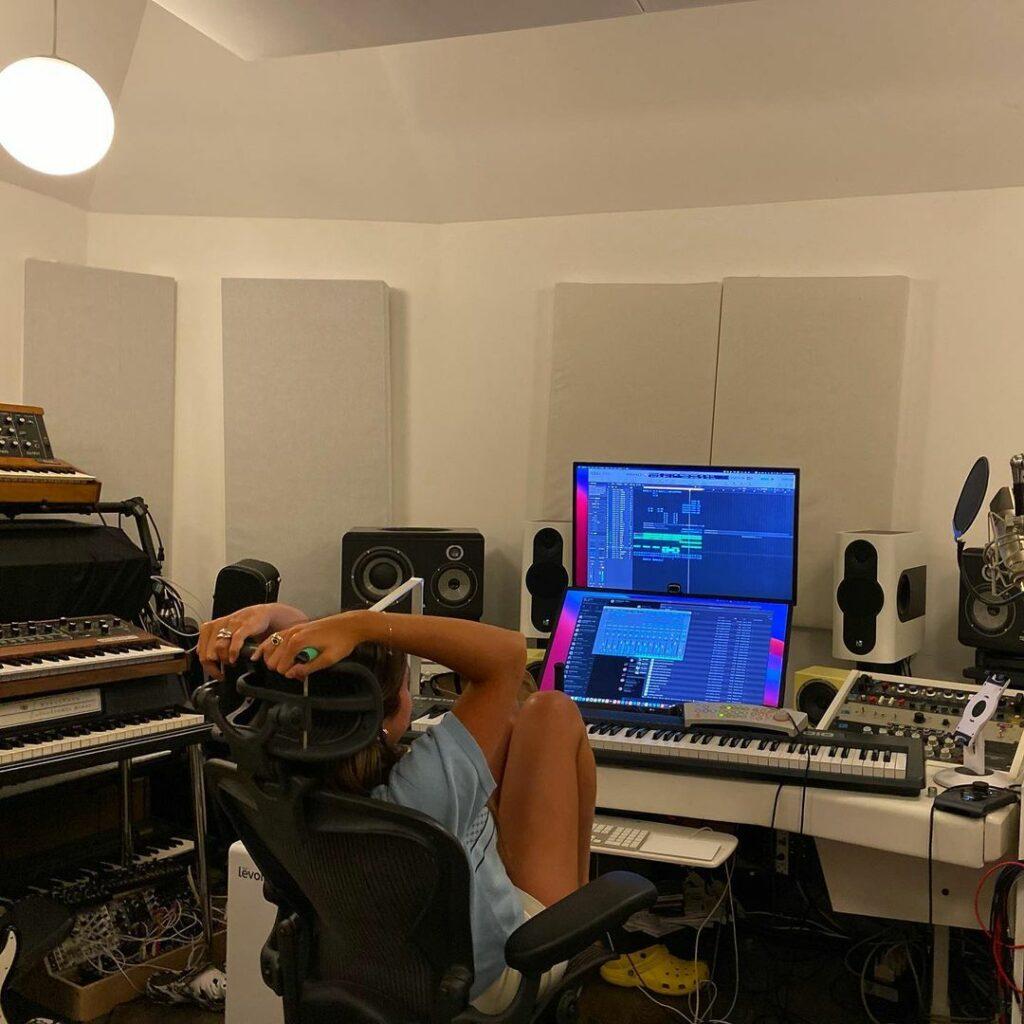 A few days ago, Lola shared a pic of herself sitting in the studio while clad in a blue shirt and white shorts.
"Thank you for showing paranoia silver lining all the love and support ❤️ be sure to stream on @spotify and all other platforms💋💋💋💋" Lola captioned the snap.
She added, "Biggest thank you to my dream team: @kvasnosky and @rushlikeathrill … couldn't have done it without you two🥹 special shout out @randy_runyon @tylerjscott @beckermastering @yung_gammond you guys rockkkkkk 🎸🎸🎸"
More Songs To Come

Lola also told People that she's at a point in her life where she just wants "to get the ball rolling."
"I just turned 21. I have a lot of material to write about. As I've gotten older, I have a lot more life experience in terms of relationships and friendships. It was a good introduction to the type of music I like to make and what I like to speak about," the singer explained.