Mark Consuelos is saying 'Goodbye' to his evil ways and corruption in the fictional town of "Riverdale."
The actor has been a series regular since stepping onto the scene in Season two of the hit CW show. Consuelos starred as Hiram Lodge, the father of Veronica Lodge, played by Cami Mendes.
Consuelos' exit marks the third "Riverdale" father to leave the show.
Bye, bye!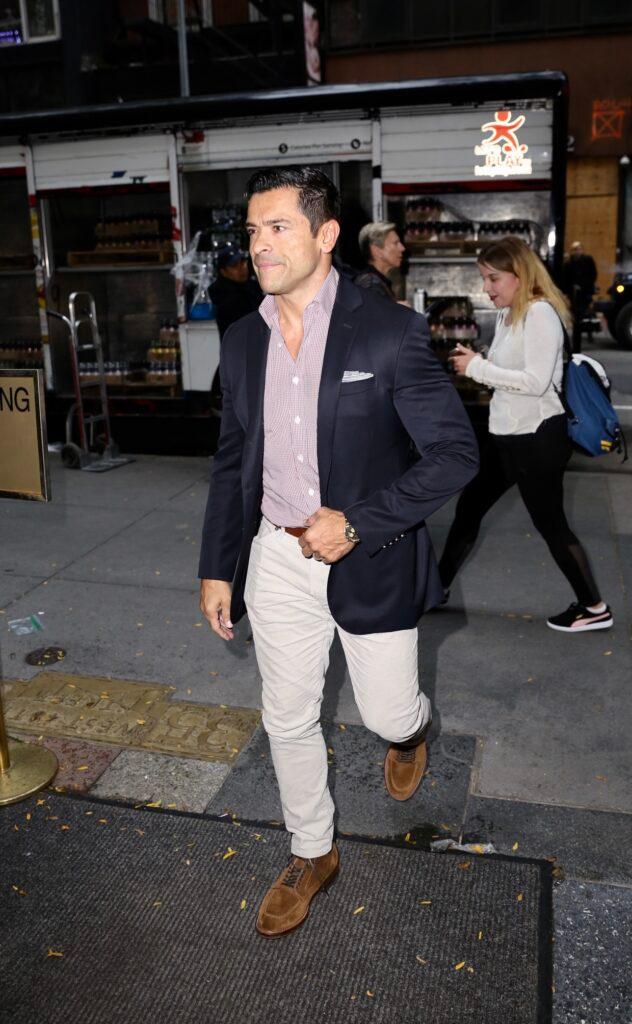 Sadly, Luke Perry, who played Archie's dad on the show, unexpectedly passed away in 2019 and his character was written off of the show.
Skeet Ulrich, who played FP Jones, the father of 'Jughead Jones,' exited the series earlier this year.
During Wednesday night's season five finale titled, "Riverdale: RIP," Hiram met his fate.
🚨SPOILER ALERT AHEAD🚨
View this post on Instagram
Hiram Lodge was forced to face punishment for his evil acts and was officially EXILED from the town of Riverdale.
Consuelos confirmed his exit in a statement.
He wrote, "First and foremost, I would like to thank Roberto Aguirre-Sacasa for this incredible opportunity. Never before has played a character that was so bad, felt so good. Huge thanks to the Riverdale fandom, to the brilliant crew and amazing cast, whom I consider dear friends and family."
Aguirre-Sacasa serves as the show's executive producer and show-runner.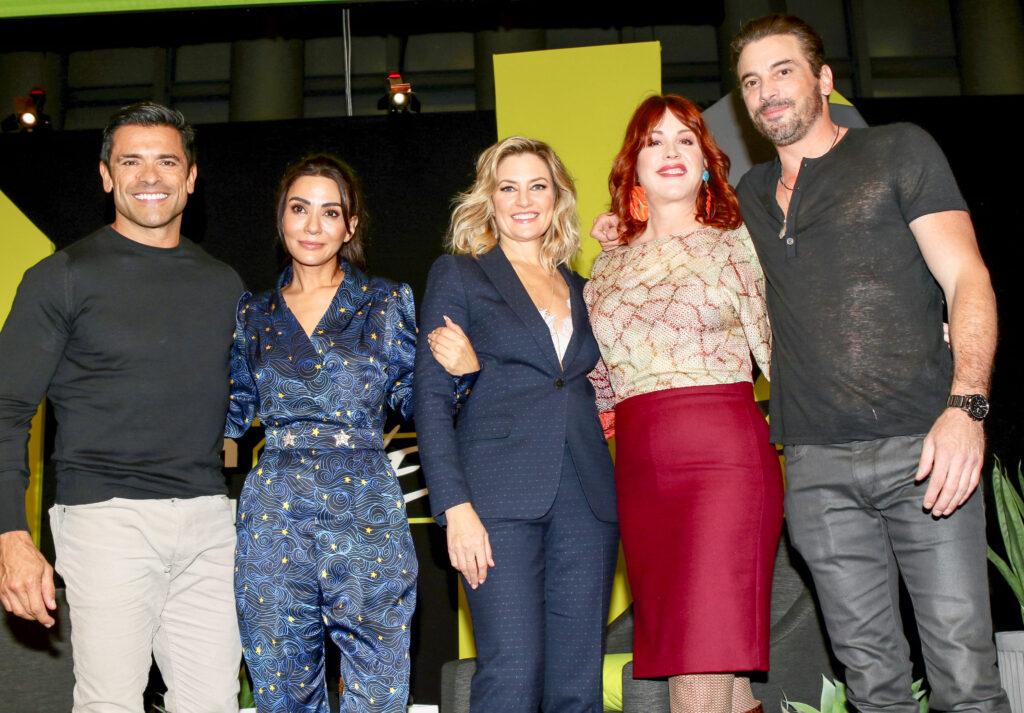 He issued a statement himself regarding Consuelos' exit.
"So tonight's episode is Mark's swan song playing our hunky villain Hiram Lodge on Riverdale after four insane, glorious years. From the moment Mark joined us, he was up for literally anything, a hundred percent committed to making Archie's life a living hell. And what's funny is, Mark couldn't be more different from Hiram. A classy pro and the sweetest guy, always looking out for everyone," said Aguirre-Sacasa, "We wish Mark the best and hope this isn't the last we've seen of Hiram Lodge."
So, maybe this means Hiram could come back to "Riverdale" in some way, shape or form…?
Consuelos was feeling the love for his character on social media and reposted a bunch of messages from fans.
One Riverdale fan tweeted, "Mark Consuelos congrats on a wonderful job as Hiram Lodge. Your villainary will be missed."
Another tweeted at the actor, "Mark Consuelos you sir will be missed!!!! Thanks for 4 extremely entertaining years!!! However, #HiramLodge WILL NOT!!!"
"Mark Consuelos you're a legend, best villain! We'll miss Hiram but not really," tweeted another fan.
Good riddance, Hiram Lodge!