Demi Rose puts on a very leggy display in a short red dress!
The English model recently captivated social media users with a beautiful new video that showed her channeling her inner Charlie's angel. Demi took to Instagram to share the clip with her 19.9 million followers, and plenty of them gave it some love through likes and comments.
Flaunting Her Toned Legs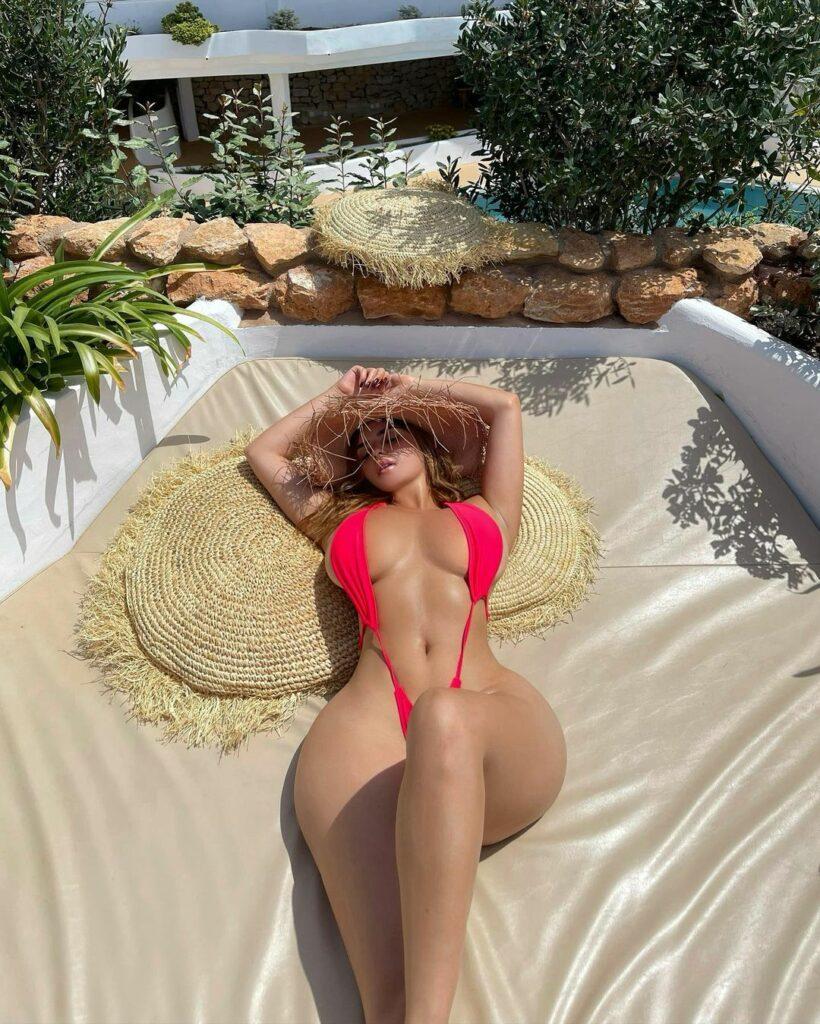 The 27-year-old internet star can be seen posing flirtatiously in a close-fitting red dress. It featured a low plunge design that did not leave much to the imagination as it displayed Demi's voluptuous assets. The piece of clothing went down to her thighs in length and possessed a sleeveless design, but the fringe detail loosely hung off of her toned shoulders down to her arms. Its sparkly string design cascaded down the influencer's toned physique.
A thick band cinched at her waist — emphasizing her small waistline and contrasting her full hips. Meanwhile, the length of her dress was too short that it even exposed a hint of her bare backside.
Ravishing In Red
Demi completed her look with a pair of stilettos that matched the dress perfectly. The shoes boasted straps that crisscrossed across her feet and high heels. Her brunette tresses were styled in sleek, straight strands with a center part, and let her long locks fall on her back.
The video showed Demi sitting on the outdoor stairs of a big building. She posed sideways, bent her knees, and lifted half of her feet off the ground.
The Most Beautiful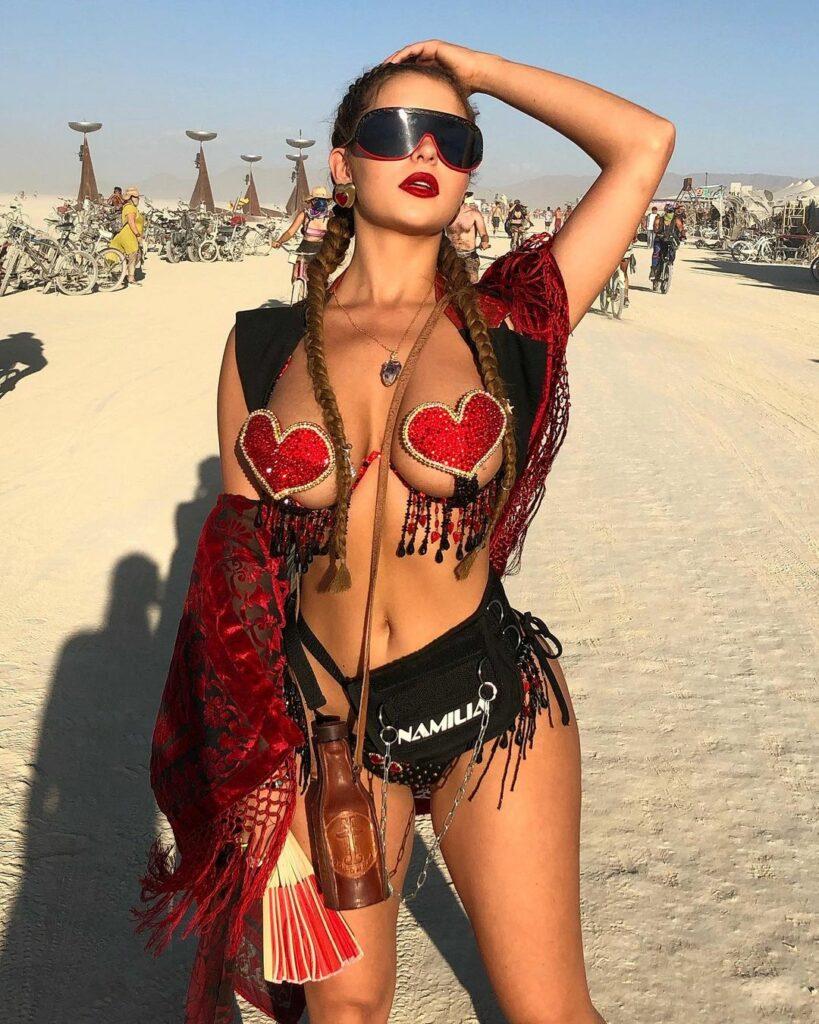 While relating to the background music, Demi picked up her phone and brought it closer to her right ear. She then mouthed a phrase from the action comedy film, Charlie's Angels. The bombshell then added pictures of herself showing different kinds of poses and angles while wearing her sexy outfit. One of the pics showed Demi flaunting her perky derrière, another snapshot featured the model spreading her legs for a pose.
Demi captioned her tantalizing share, "Where are my Angels?"
Fans Calling Demi Rose An 'Angel'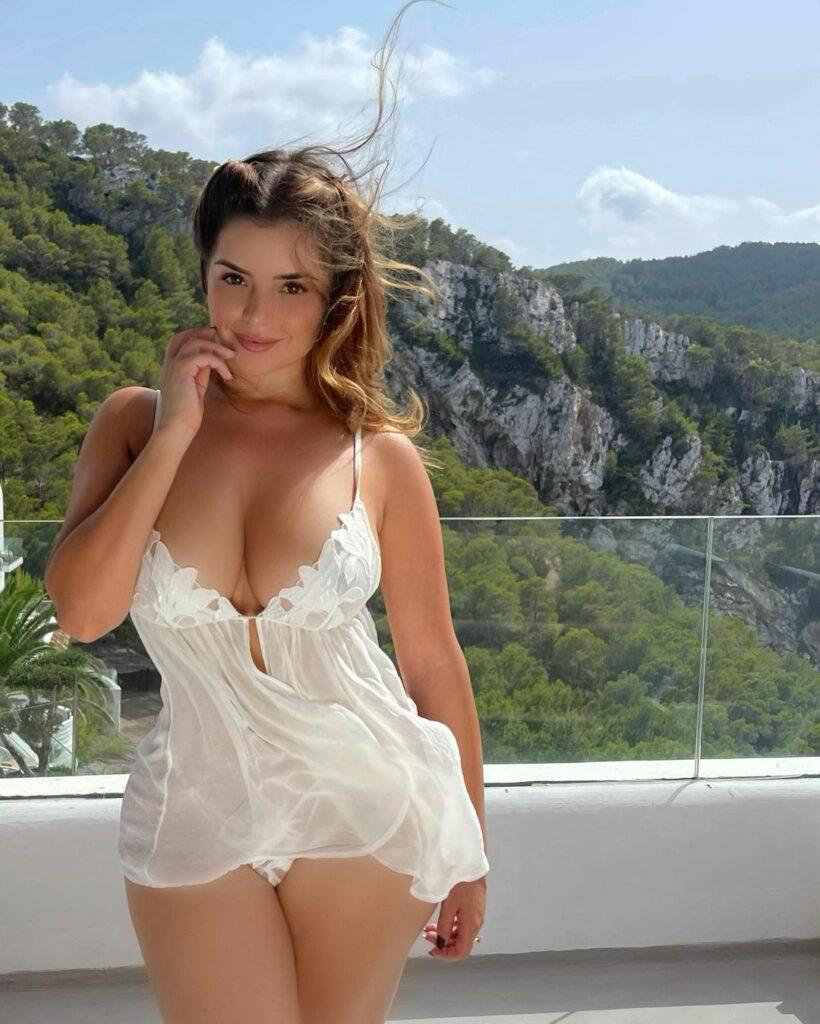 The post was met with a large amount of approval from Demi's fans, garnering more than 130,000 likes within the first 24 hours of going live. Meanwhile, in the comments section, over a thousand fans were praising her beauty and ensemble.
"You are perfect," declared an admirer, adding a trail of fire emojis.
"You're the beautiful angel I dream about," quipped another commenter.
"Is there a woman here who is prettier than you? No one! Such beauty. A true goddess on earth," raved the third user.
"You are so beautiful in red! Always sexy, classy, and elegant," added the fourth one.
Bursting Out Of Her 'Perfect Top'
The brunette beauty, a native of Birmingham, frequently flaunts her toned physique in skimpy clothing. A few days ago, as The Blast reported, Demi posed in a strapless number that she described as the "perfect top" and paired it with high-waisted jeans while she posed in front of the famous Mykonos windmills.