Cindy Prado dropped the jaws of her 2.7 million Instagram followers after posting sizzling bikini pictures!
The model went to one of Miami's beaches and posed for pictures that displayed her sweltering figure.
Flaunting Her Tan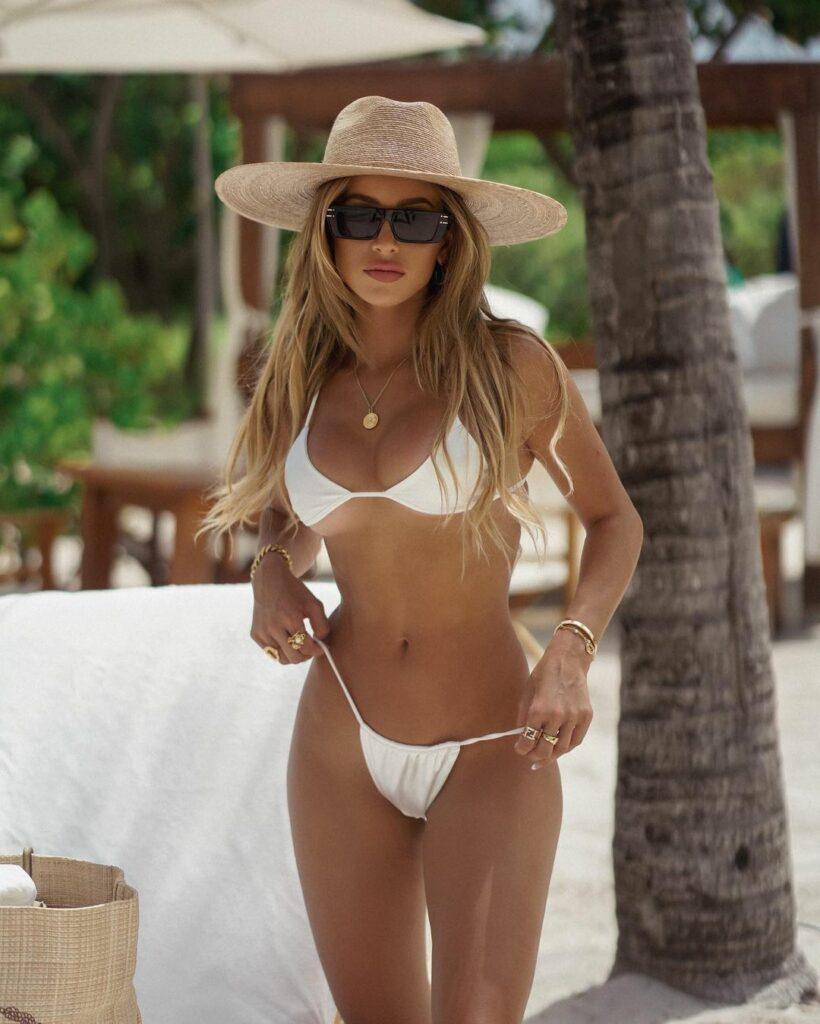 Prado rocked a white two-piece that popped against her tanned complexion. Her bikini top featured simple triangular cups that were too tiny for her ample chest. She spilled out from the bottom of the garment and exposed quite a bit of underboob as a result. Its thin band went all the way around her body — underneath the bust, connecting the cups, and behind her back. The swimsuit showcased a tempting amount of cleavage, and the model drew even more attention to her chest by adding a gold pendant necklace that hung just above her breasts.
She paired the bikini top with matching bottoms that were a high-cut style, with the straps stretching over her hips to accentuate her toned physique. The front of the piece dipped low, showing off plenty of her toned stomach.
Sending Heat Waves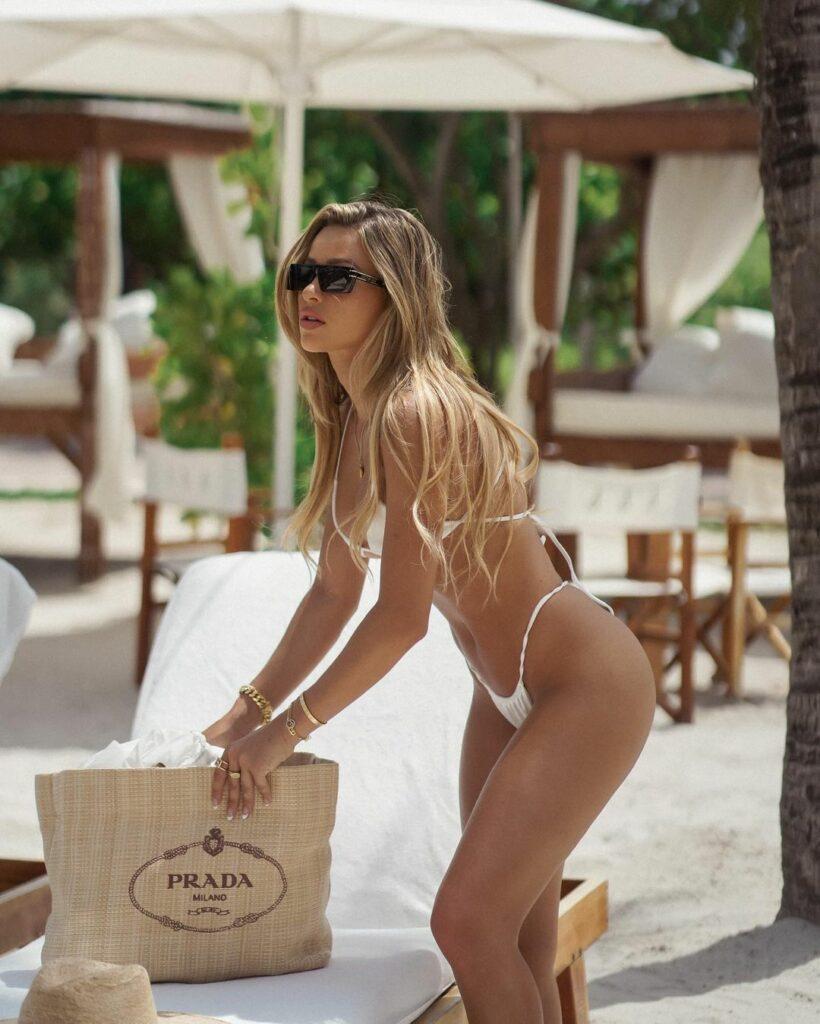 Prado completed her beach day attire by wearing several bangles, rings, sunglasses, and a straw hat that added to her chic vibes. Her makeup was very natural, and it looked as though she may not have been wearing any makeup in the snaps.
The first photo showed Prado standing in the middle of the frame while tugging on her thong. She seemingly placed one leg forward while facing the camera head-on. In the second pic, the 30-year-old was snapped bending over her big Prada tote.
Simply Gorgeous In White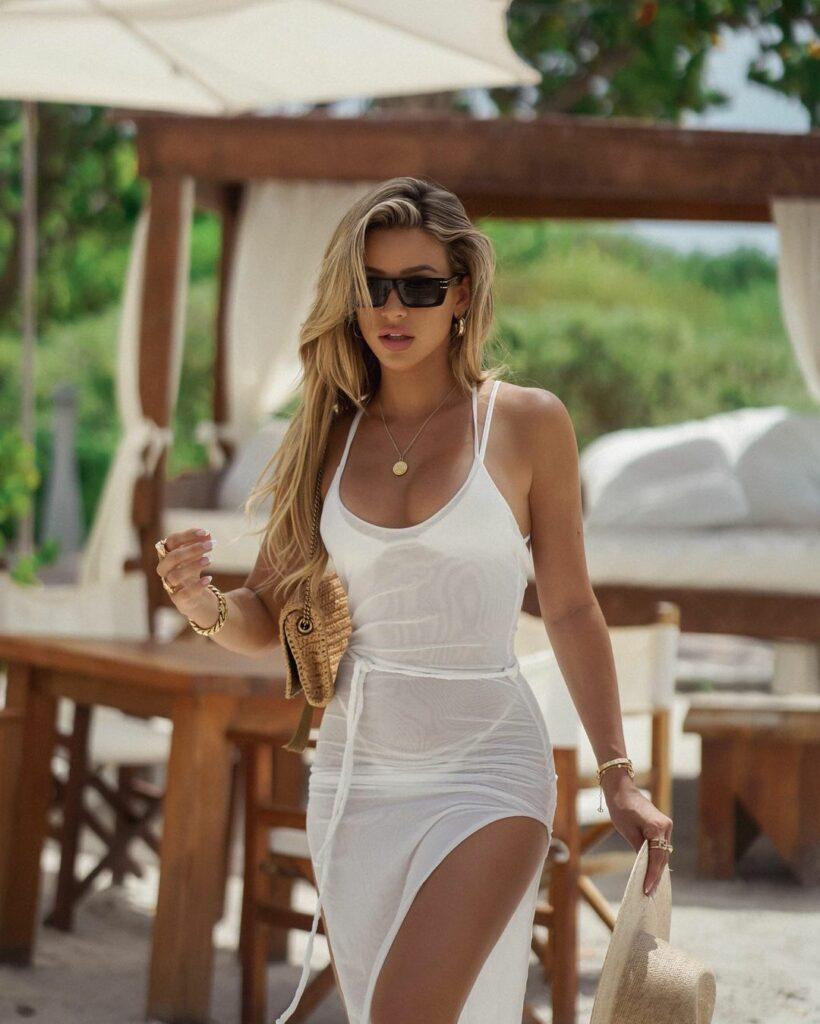 A swipe to the right showed Prado posing in a dress that boasted the same color as her swimwear. The piece was sheer, and it showed her bikini underneath. Its thigh-high slit showcased her toned pins. She also swapped her spacious bag for a smaller one that she carried over her right shoulder.
Prado posted the same photo at least five times, to which Logan Paul's pal Mike Majlak pointed out in the comments.
"D-mn you really liked that one photo 😂" the author noticed.
Prado captioned the share, "Love coming back from EU with an amazing summer tan ☀️ perfect paired with a white @neenaswim bikini 🐚"
Racking Up On Likes & Compliments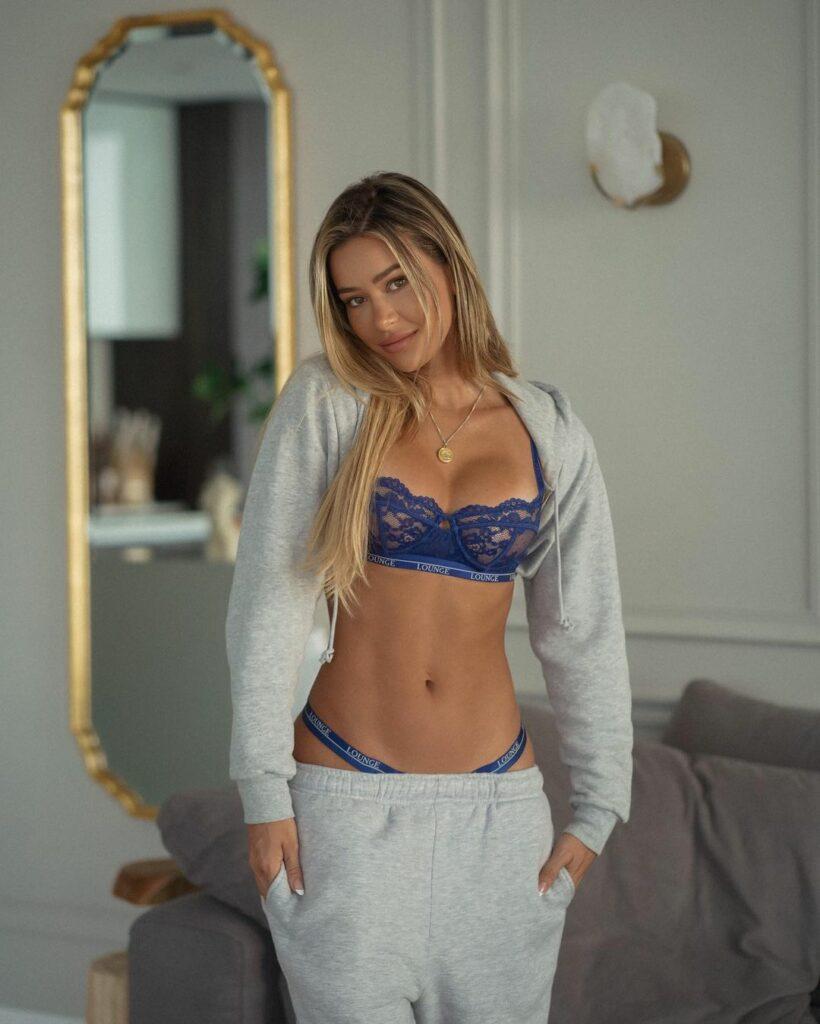 Fans loved the new update and awarded the post with plenty of likes and dozens of comments.
"Wow super beautiful," gushed an admirer.
"You are so d-mn beautiful inside and out Cindy," remarked another commenter.
"You look FANTASTIC, as always," raved the third devotee.
"You're so pretty in this set," declared the fourth user.
Stripping Down To Her Undies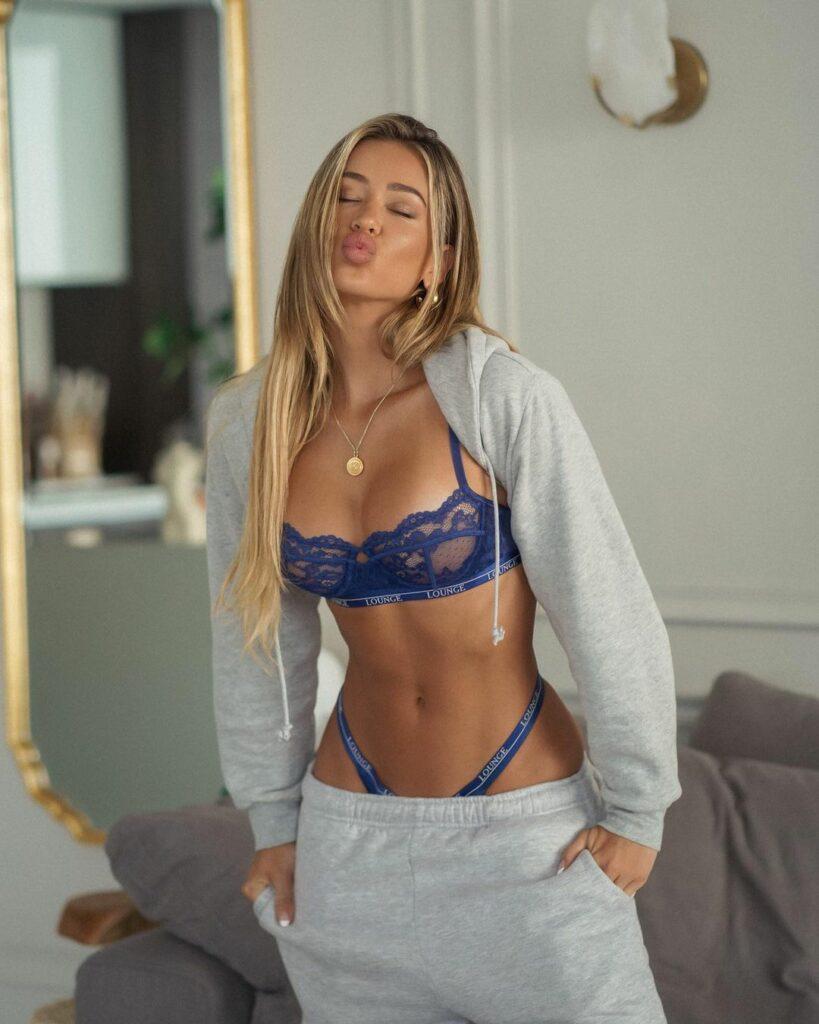 It is not the first time this week that the influencer has wowed her fans in barely-there clothing. A few days ago, Prado dropped jaws while wearing royal blue lingerie from Lounge Underwear. The set was crafted of mesh fabric that left little to the imagination. She worked for the camera while also sporting a gray hoodie and matching joggers.
"Queen of never narrowing down her photos lol BUT how cute are my undies? #READYSETLOUNGE @loungeunderwear," Prado wrote in the caption.