WWE star Nikki Bella has spoken candidly about her breakup with John Cena.
The pair's romance spanned six years, from 2012 to 2018, ending a few weeks before they walked down the aisle. Although there have been numerous theories about why Bella and Cena split up, Bella recently disclosed that their relationship was characterized by love, making it tough to part ways at the time.
The female wrestler said that even if the relationship wasn't awful, she decided to leave because of a "feeling so deep in her gut." While Cena is now married to Shay Shariatzadeh, Bella is engaged to her "Dancing with the Stars" co-star Artem Chigvintsev.
'We're Just Meant To Live A Different Life'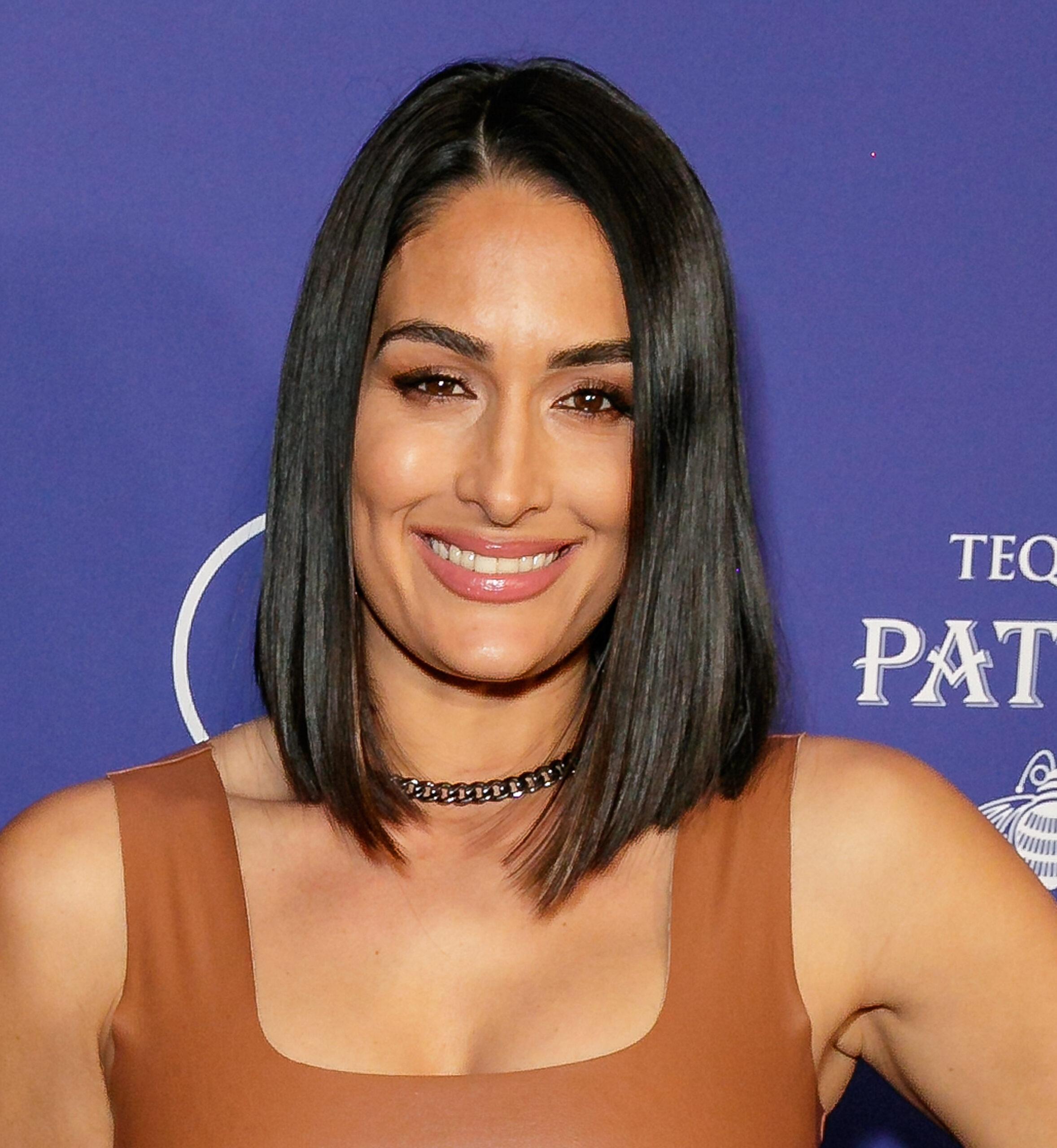 In an interview with Entertainment Tonight, Bella described the agony she felt when she realized it was time to end her relationship with Cena. 
Even while the relationship was filled with love, she acknowledged having doubts about whether the former wrestler was the appropriate man for her.
"I think a lot of women get into this situation when it's like, 'I love this person, but I don't know if it's right for my life,' and that's a hard thing," she said. "Sometimes we meet amazing people, but we're just meant to live a different life."
Despite truly loving the renowned wrestler at the time, Bella stated that she understood she had to walk away due to her instinct.
She continued: "I just got this feeling so deep in my gut of, like, 'I need to walk away.' And no one thought I would, but it was hitting me so hard. Even though it's painful and even traumatizing, I just knew it was right."
'You Almost Wish It Was Bad'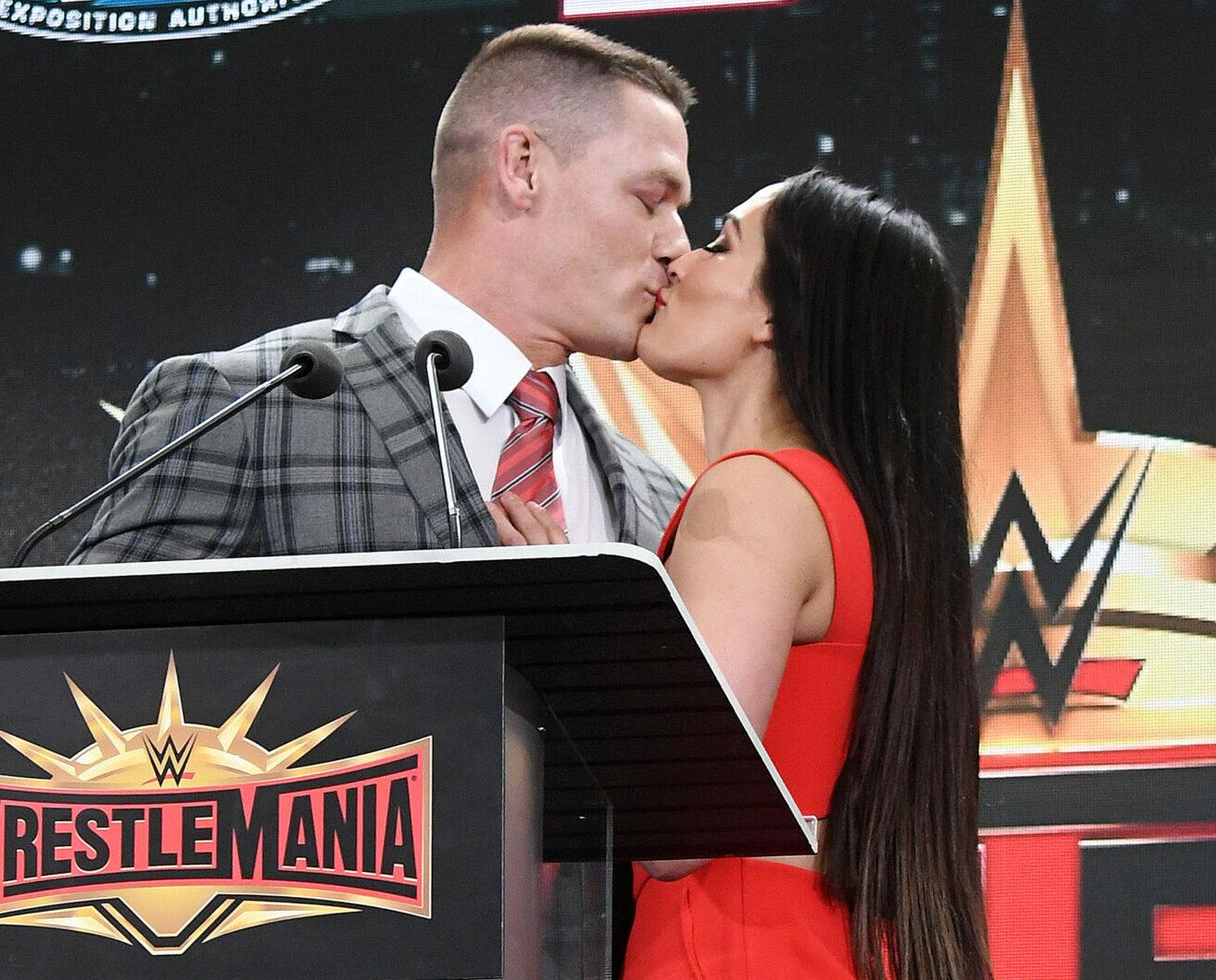 Leaving the relationship was made more difficult since she got along well with Cena, who was a fantastic companion. Bella ultimately did what she thought was best for her.
"You almost wish it was bad, because it's so much easier to walk away," she added. "It's so much harder to walk away when it's loving."
Bella and Cena were often labeled as the ideal pair at the height of their romance. They won over the hearts of the World Wrestling Entertainment with their gorgeous looks, stunning media appearances, and loving words for each other.
Fans had anticipated the duo walking down the aisle and were overjoyed when Cena proposed to his former lady love in front of an entire audience in a 2017 WWE bout. They dissolved their romance, however, less than a month before their wedding date in May 2018.
John Cena Took The Breakup Badly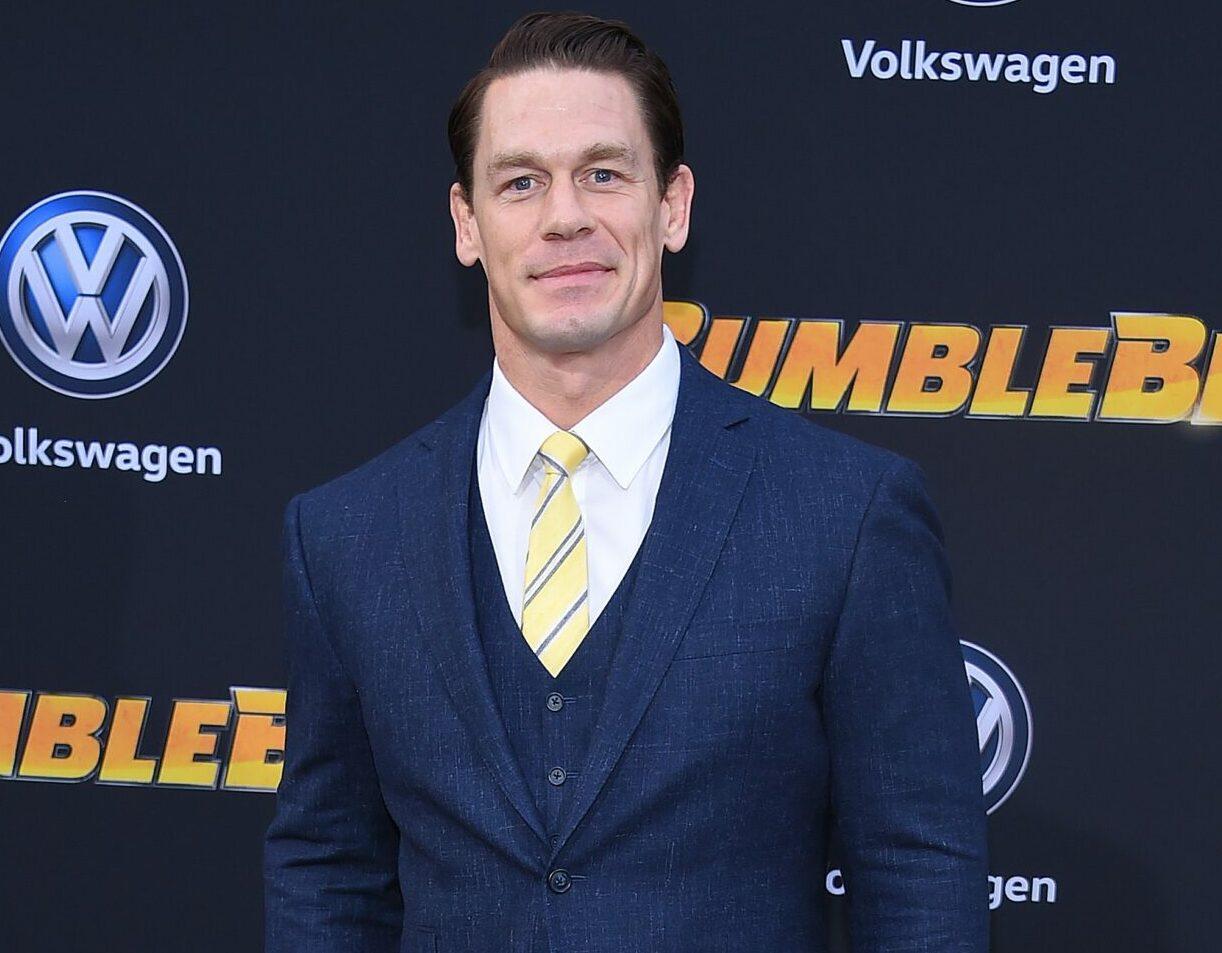 Bella was the one to announce their separation to their followers on Instagram publicly. On the other hand, Cena left cryptic notes on his social media pages.
He quietly let everyone know that he was having trouble coping with his breakup by posting an image of a shattered heart on Instagram without any words and a Walt Whitman quote about surviving a crisis on Twitter.
The "Peacemaker" star later said in an interview with Today that their breakup was unexpected and heartbreaking, but also thanked Bella for their six years of dating.
"It's been incredibly reflective, which is amazing, but it is very difficult — I had my heart broken out of nowhere, or for me, it was out of nowhere," he said on the show. "And anyone who has experienced that knows that it comes with a series of bad feelings."
John Cena and Nikki Bella Have Moved On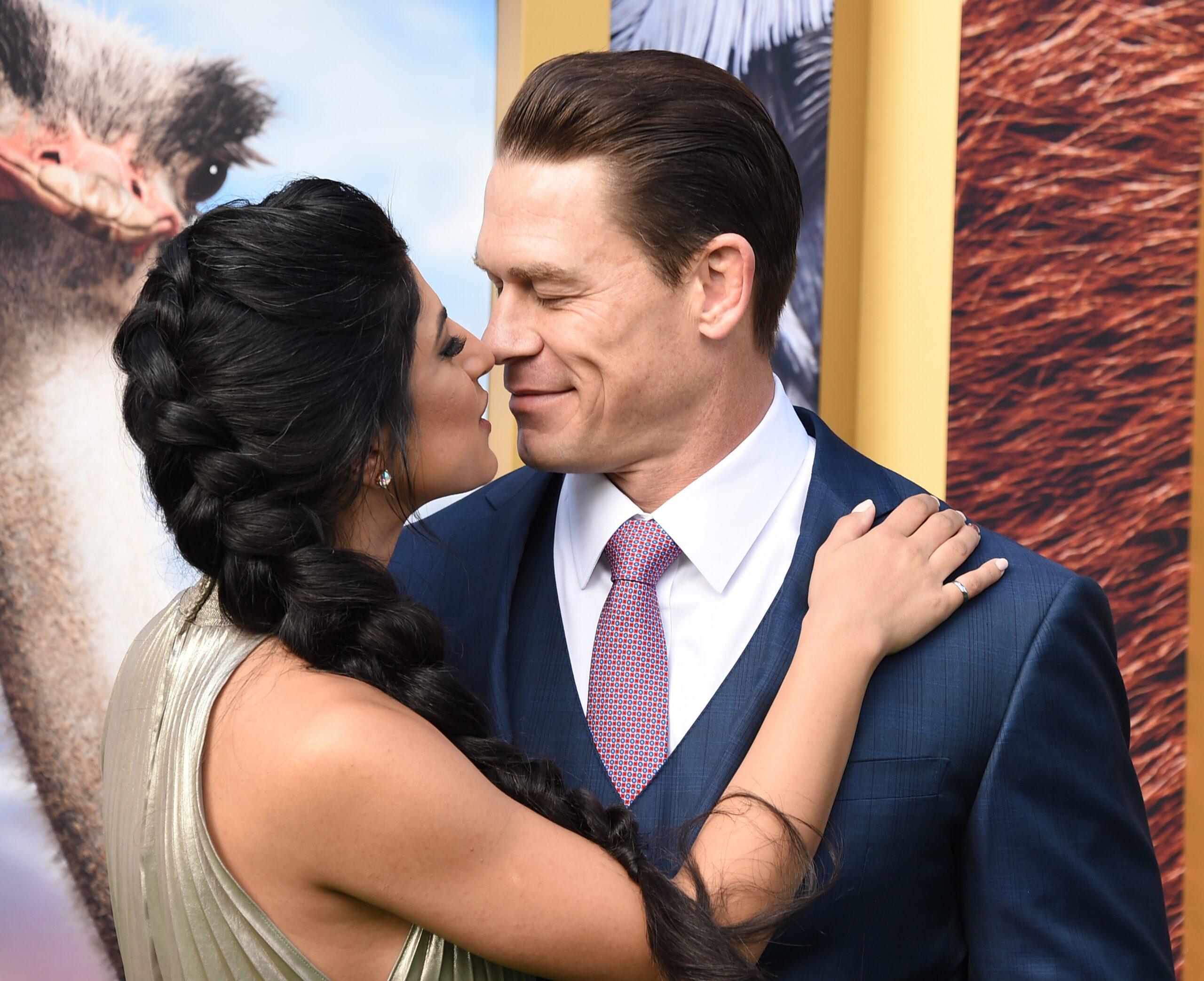 Bella and Cena went on to other relationships after taking some time to get over the grief of their breakup. On October 12, 2020, "The Marine" actor married Shariatzadeh, whom he had been dating since early 2019, in a low-key ceremony in Tampa, Florida.
Meanwhile, Bella has been engaged to Russian dancer Chigvintsev since 2020. The pair share a child, Matteo Artemovich Chigvintsev, whom they welcomed on July 31, 2020.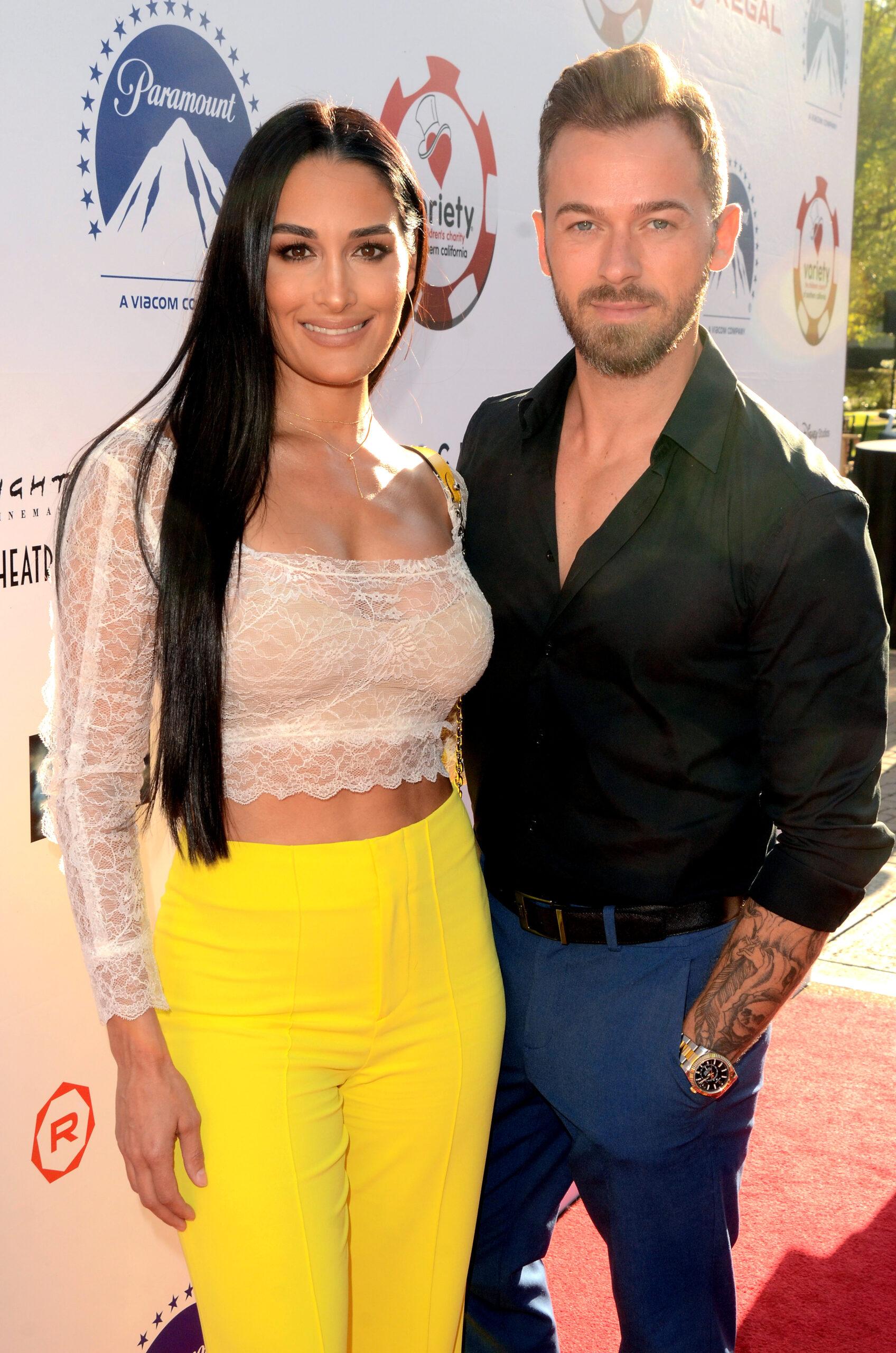 Regarding whether or not Cena and Bella have remained in contact, the wrestler previously said that the "Suicide Squad" actor congratulated her and her sister Brie when they gave birth to their children.
 "He reached out to Brie and I both. We haven't had an individual conversation in, gosh, I don't know how long, but it was very short and sweet!" Bella said in an interview (via US Weekly)
View this post on Instagram