Actress Millie Bobby Brown is best known for rising to fame as a child star, portraying Eleven in the Netflix drama "Stranger Things."
Brown became one of the youngest nominees in the world after she was nominated for two Primetime Emmy Awards for Outstanding Supporting Actress and two Screen Actors Guild Award nominations for Outstanding Performance by a Female Actor in a Drama Series.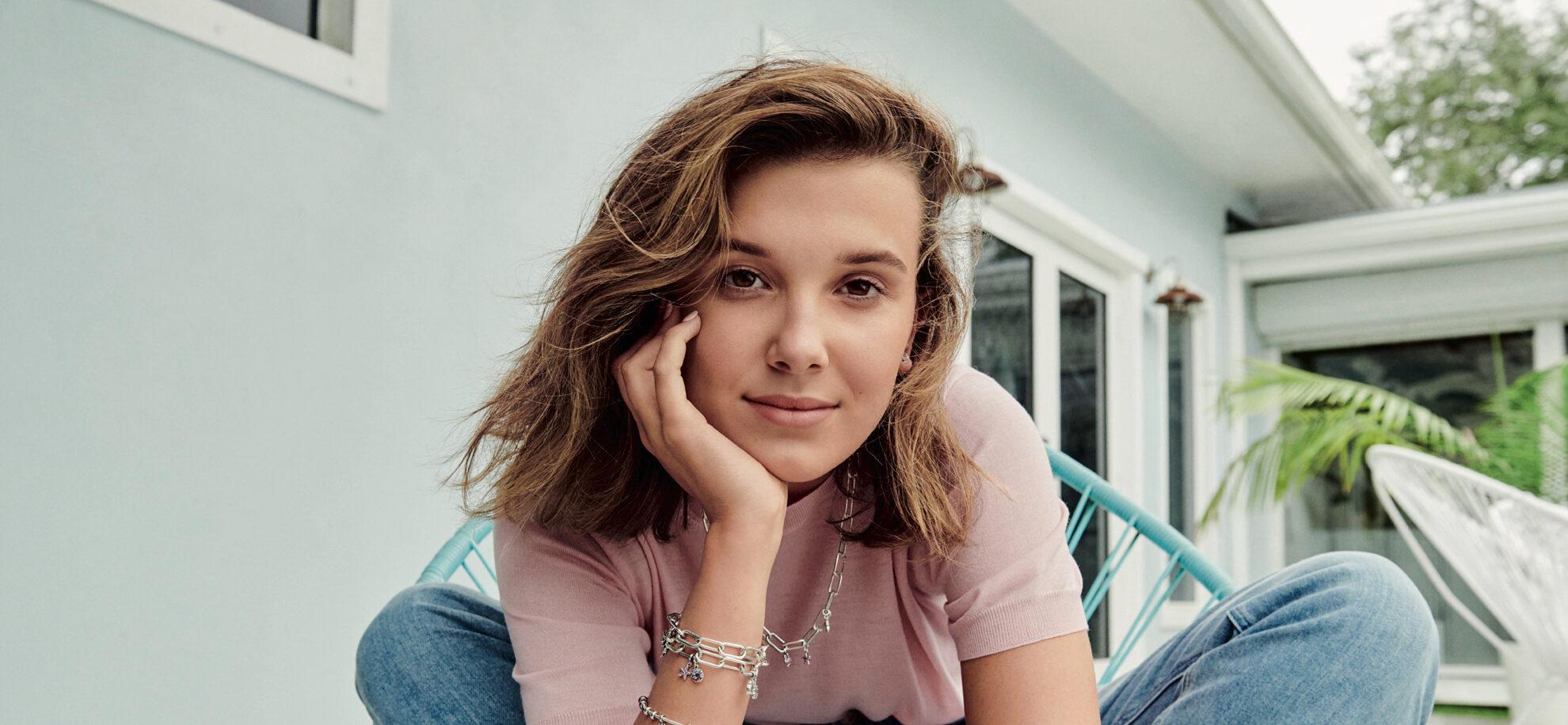 Brown had a leading role in 2019's "Godzilla: King of Monsters" and reprised that role for 2021's "Godzilla vs. Kong." Although she only turned 18 on February 19, the Spanish-native is already making a name for herself in the entertainment industry.
As she was growing up, her resemblance to the late Carrie Fisher had many fans begging Disney to cast her as a young Princess Leia Organa. It remains to be seen if Disney plans to revisit the beloved character, but there are talks that Brown may star in a galaxy far, far away.
Millie Bobby Brown Is Reportedly In Talks To Appear In 'Star Wars'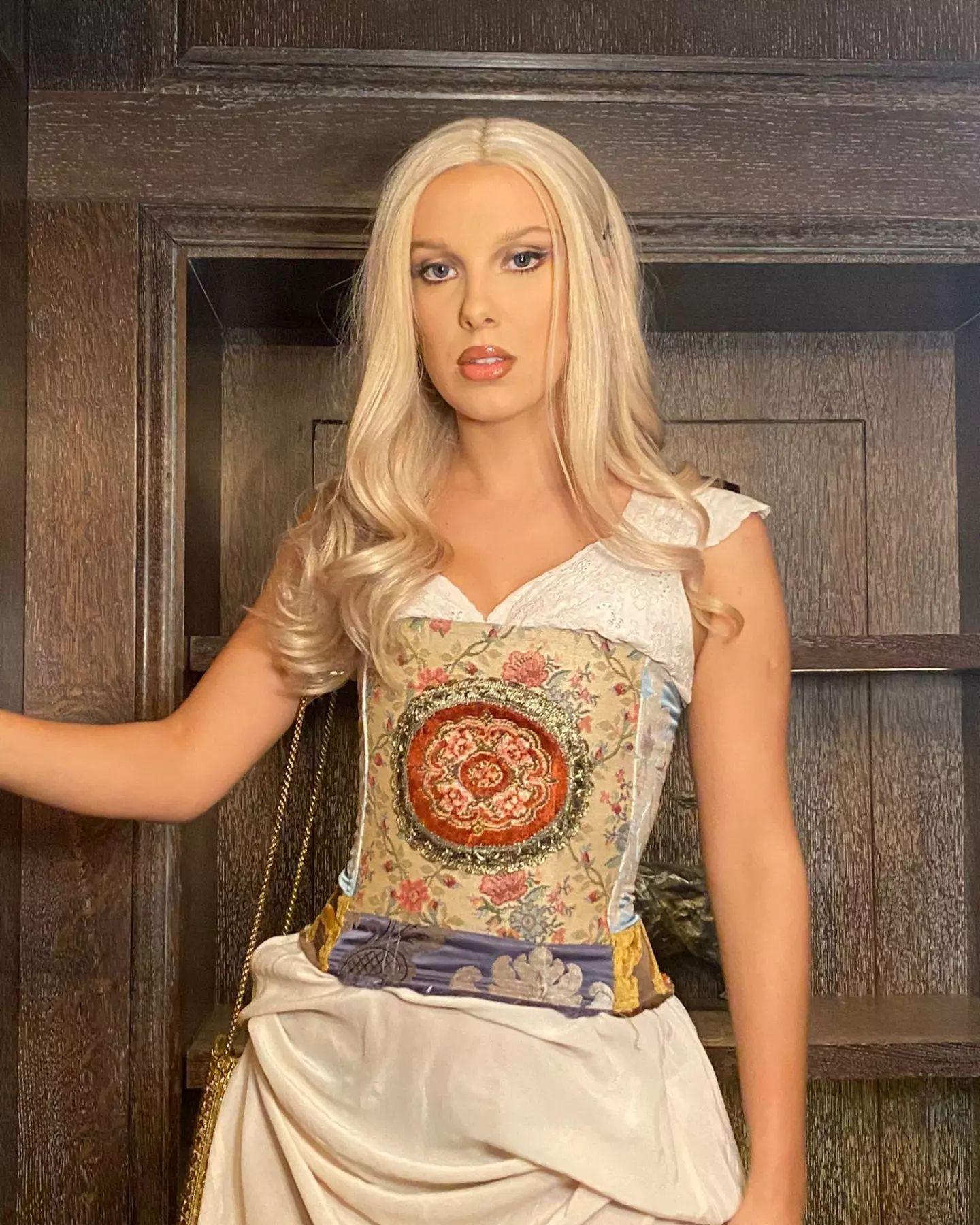 A source told U.K.'s Mirror that Brown has been in "secret" talks with Disney executives over the role, which could potentially have a £12 million payday. The source claimed that Millie and her father and manager, Robert Brown, are already friends with Lucasfilm President Kathleen Kennedy.
The source reported that Brown is already taking home a million dollars per episode for the final season of Netflix's "Stranger Things," but she'd want much more to appear in "Star Wars." Considering Brown's star appeal for younger audiences, the insider revealed that casting her in a starring role would be "an easy decision for Disney."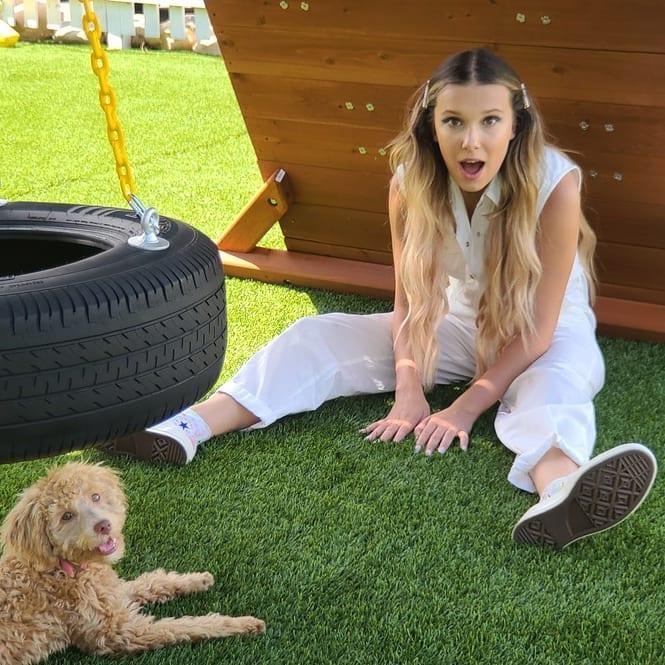 The insider said: "Millie is on Disney's radar for the new Star Wars projects. She's had contact with Kathleen, who is aware of her desire to feature in a movie or play a central role in one of the new TV projects for Disney Plus."
Apparently, the "conversations are informal," which means that nothing has been set in writing yet. However, it should be worth noting that Disney apparently has their eye on her.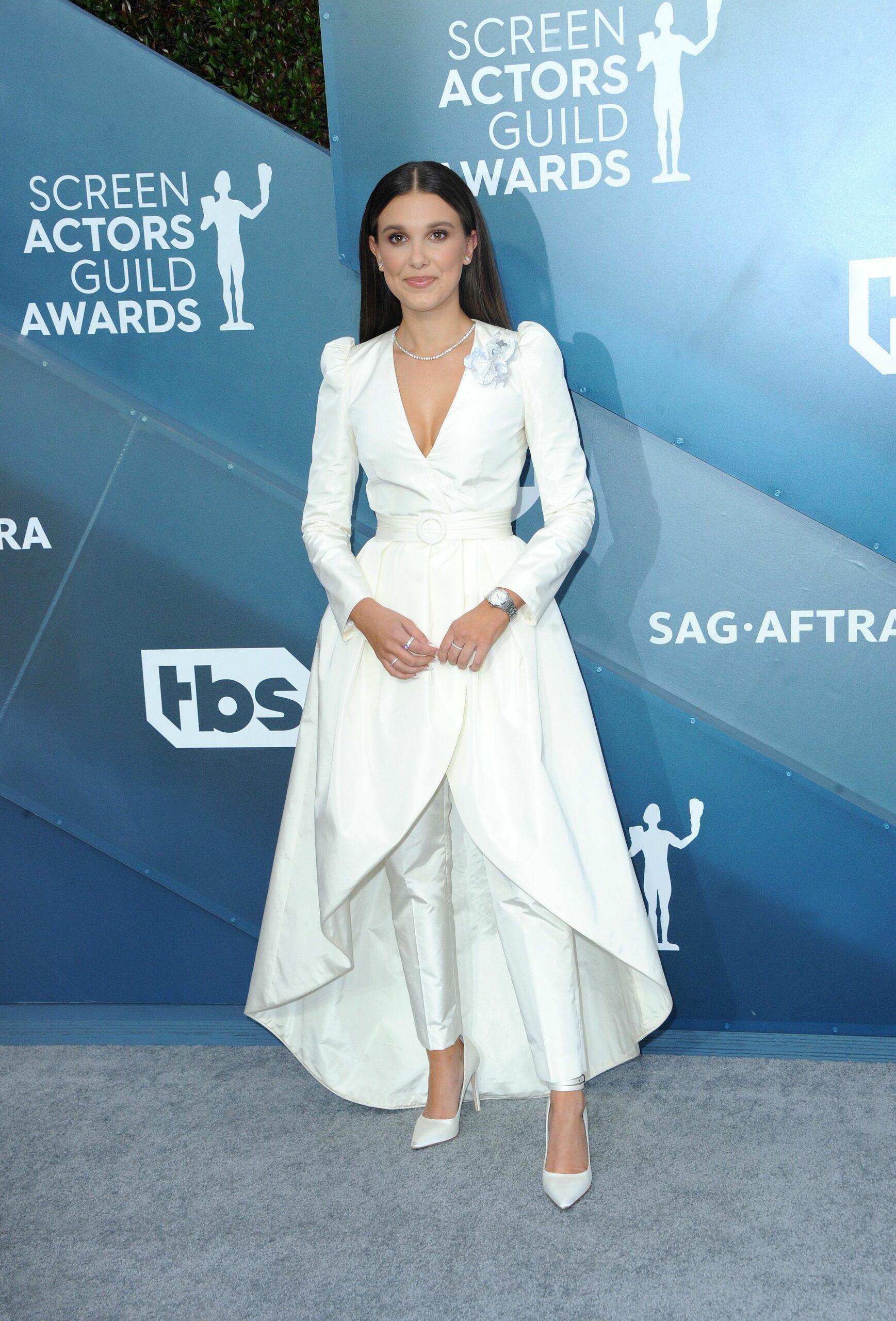 "The Disney executives know just how much of an icon she is already for the 10 to 30-year-old audience and what that brings in terms of appeal," the source went on. "She could easily take home $15m for a first film or series."
"And she doesn't need to audition," the insider added. "It's more a case of how the director and her bond. She has the gravitas to hold down the lead for that universe."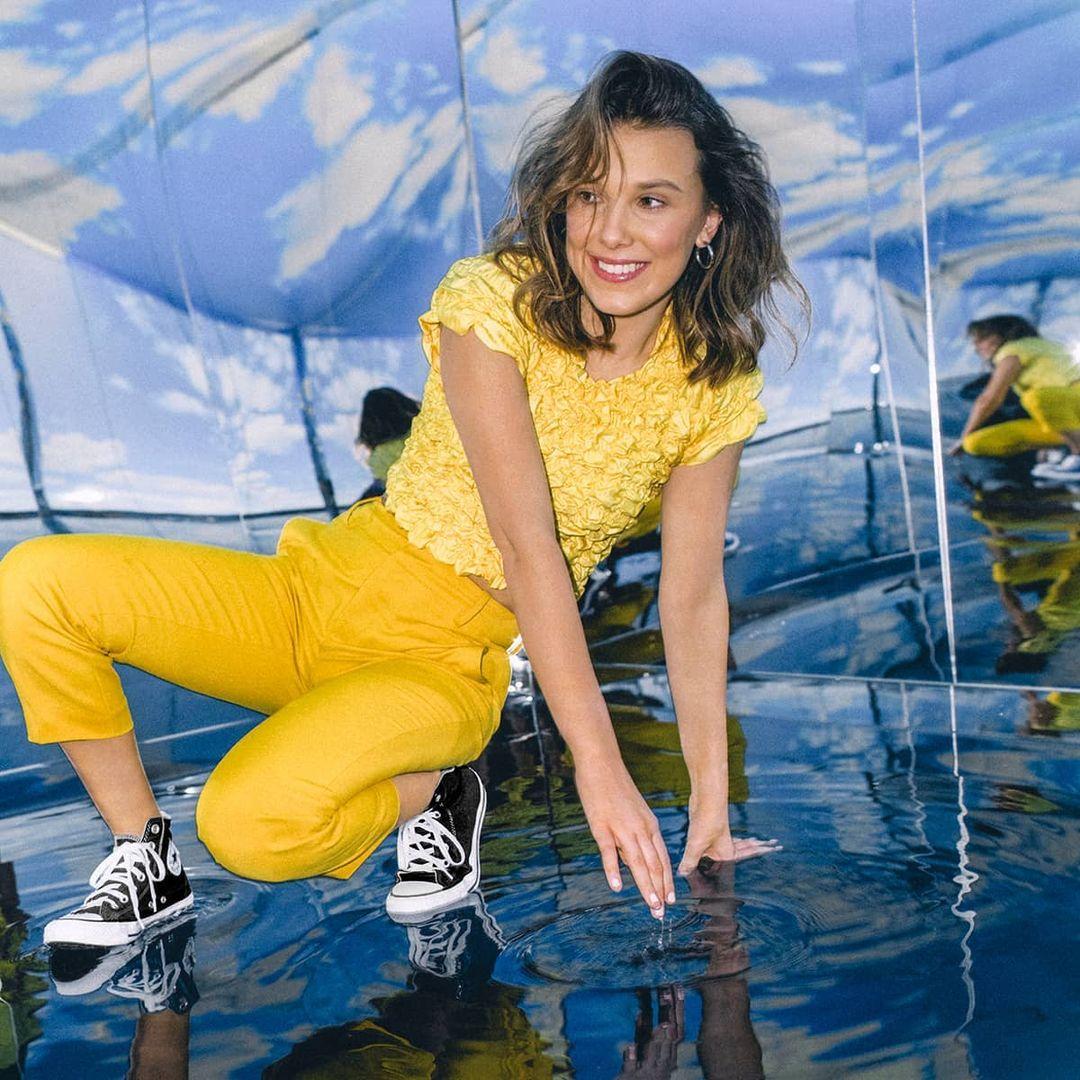 According to IMDb, Brown still has a pretty backed filming schedule. As starred as the titular Enola Holmes in 2020, she's reprising her role for the sequel, which is already in post-production. She is currently filming 2023's "Damsel," where she has been tapped to play Princess Elodie. After that, she will star in "The Girls I've Been" as Nora O'Malley, which is currently in pre-production. She's also been announced to play Suzy Swanson in "The Thing About Jellyfish."
Brown has a pretty packed schedule coming up, but then again, so does Disney, who has already announced multiple new TV shows in the works, as well as several announced projects coming up.
What Is Coming Up For Star Wars At Disney+?
Watch the brand-new teaser trailer for #Andor, streaming August 31 on @DisneyPlus. pic.twitter.com/gkKHizDG4G

— Star Wars (@starwars) May 26, 2022
Fans who attended the annual fan event Star Wars Celebration earlier this year got to get the good news concerning their favorite Star Wars projects in person. The upcoming "Andor" series is coming to Disney+ on August 31. Season 2 of the series has been confirmed and is expected to start production this fall.
The Mandalorian and Grogu continue their journey in Season 3 of #TheMandalorian, streaming February 2023 only on @DisneyPlus. pic.twitter.com/CHqUL1gec7

— The Mandalorian (@themandalorian) May 26, 2022
Now that "The Book of Boba Fett" has wrapped and Din Djarin and Grogu are back together, season 3 of "The Mandalorian" is set to return to Disney+ in February 2023. Katee Sackoff will reprise her role as Bo-Katan Kryze, and this season is rumored to contain a lot more Mandalorians and a deeper dive into Mandalorian culture.
Star Wars: Skeleton Crew, an Original series starring Jude Law, from executive producers Jon Watts, Christopher Ford, Jon Favreau and Dave Filoni, is streaming in 2023 only on @DisneyPlus. pic.twitter.com/cEP3uXO4Aw

— Star Wars (@starwars) May 26, 2022
Jude Law will also be joining the galaxy far, far away. Law will be appearing in an original Star Wars series titled "Skeleton Crew." The working title, Grammar Rodeo, was a reference to an episode of "The Simpsons." The show will star four kids, each about ten years old, and has been described as something akin to "The Goonies."
If that wasn't enough, Rosario Dawson will also reprise her role as Ahsoka Tano for another live-action series coming in 2023. There's also "The Acolyte" series that may debut in 2023 or later. Combined with season 2 of the animated "The Bad Batch," Star Wars fans have a lot of new content to look forward to!