In 2016, Millie Bobby Brown's character from "Stranger Things" was a favorite Halloween costume choice. 
While most people couldn't pull it off quite quickly, singer Halsey could pull it off better than anyone else, and this was due to their uncanny physical resemblance.
This has always been brought up repeatedly and most recently, at Halsey's appearance on "The Tonight Show With Jimmy Fallon."
Halsey was asked by the host who should play the singer in a movie. The singer, who identifies as they/them, didn't think twice before suggesting Brown, adding that they looked like sisters. Read on for more details about the disclosure.
'We Look Like Sisters'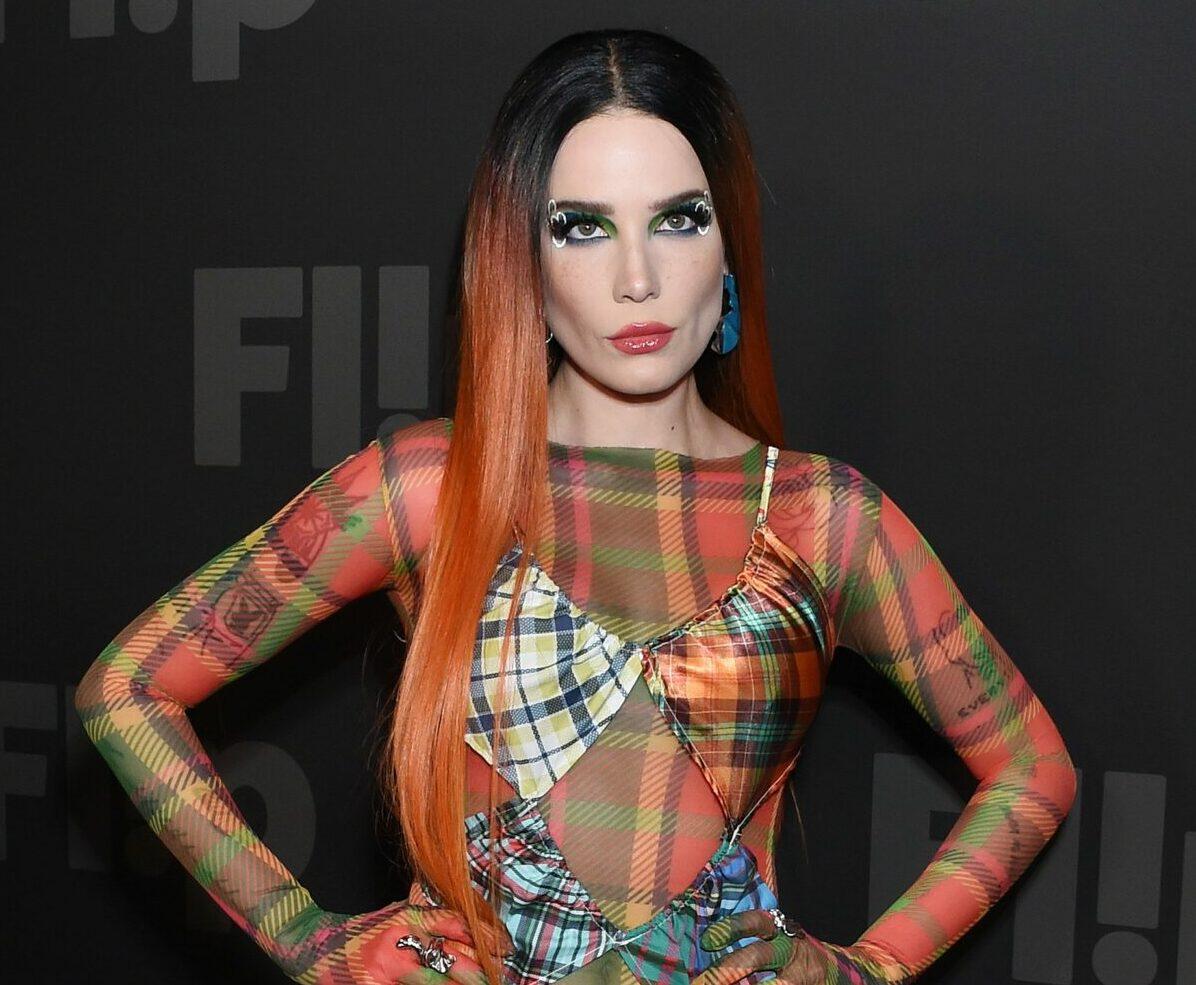 In a recent appearance on "The Tonight Show With Jimmy Fallon," Halsey revealed who they'd like to act in a biopic of their life if produced.
"I know the answer," the "Badlands" crooner responded to host Fallon as he asked the loaded question. 
Fallon then brought up a picture of Halsey dressed up as Eleven for Halloween, a character played by Brown in "Stranger Things." "I mean, yeah, Millie would be great," the New Jersey native added. "But I don't really think I'm famous enough to cast Millie."
They continued, "It's kind of uncanny how much we look alike. It's like, 'Oh no, we actually just look like sisters.'"
Brown Is 'So Down' To Play Halsey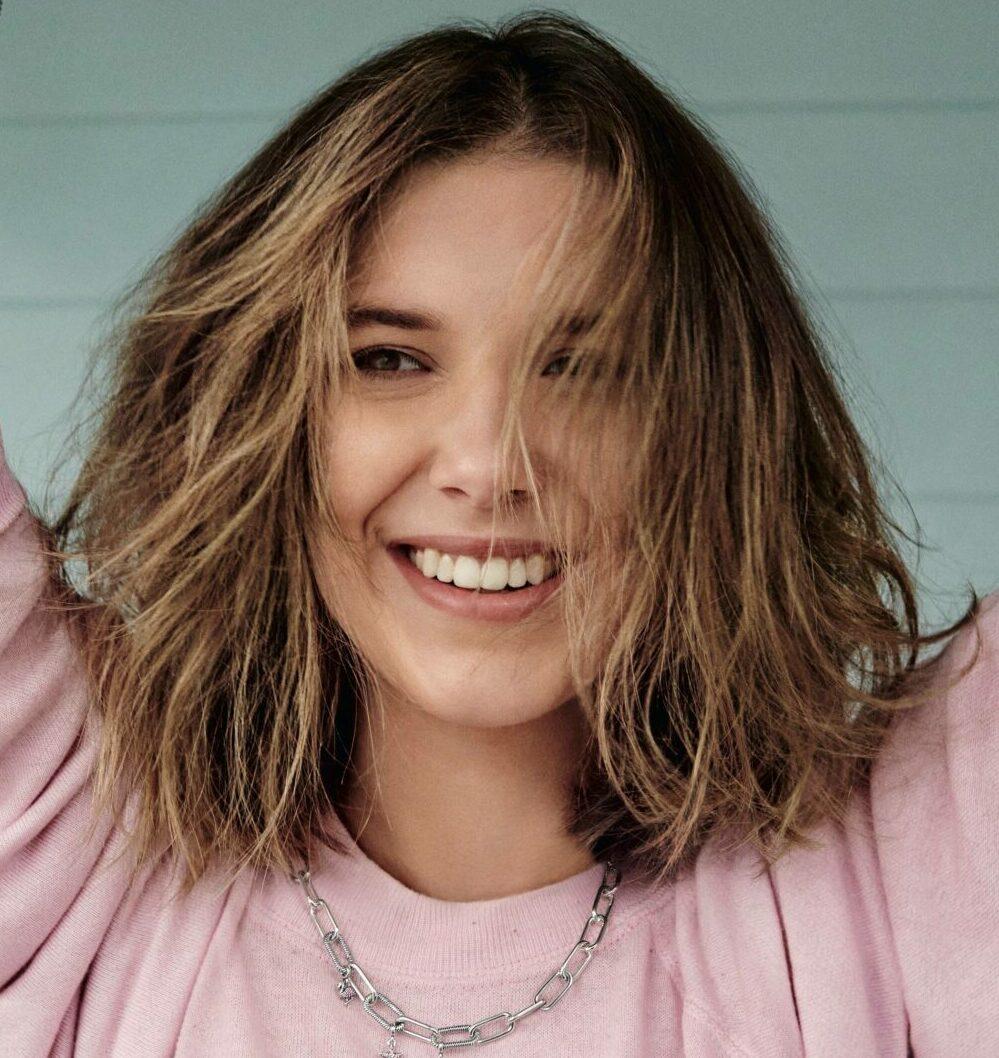 While the singer wasn't sure if the actress would want to play them, the "Stranger Things" actress revealed that she was "sooo down" to play Halsey.
She shared a viral clip of Halsey's interview on the show on her Instagram story, captioning it "sooooo down."
While this might be the first time the actress has referenced their uncanny resemblance, Halsey has been making references to it all this while. Earlier this month, she tweeted, "When are Millie Bobby Brown and I gonna play sisters in something this is getting out of hand."
While nothing is in the works at this time, fans are hopeful that this has set the ball rolling on future collaborations.
Halsey Is Currently In A Relationship With Aley Aydin
View this post on Instagram
In the same interview, the singer confirmed that they met their partner, Alev Aydin, in a biopic based on her life.
"I met him in 2017. He was hired to write a movie about me. He followed me around on tour and was interviewing me." This was confirmed by Deadline in 2018 that a biopic of Halsey was in the works, but it hadn't been produced. 
They then continued, "After a couple years of getting to know me, one day I sat down and was like, 'Hey, you know everything about me and I don't know anything about you. I'm gonna start interviewing you back.' And we found out that we had so much in common. After being friends for a long time, we fell in love." 
When asked about the update of the biopic, they shared that there's a "conflict of interest," and he's now the main character.
Halsey Recently Performed At The Governors Ball Festival
Before the interview, they appeared at the Governors Ball Festival in New York City, performing a rendition of Kate Bush's "Running Up That Hill."
Before this, the hit was featured in the fourth season of the premiere of "Stranger Things." It also soared to the top of the board charts.
"Truly wish I wrote this song more than anything in the world. I'm soooo happy it's having this resurgence. I knew immediately I wanted to do this," they tweeted after the show.
The singer also suffered a mishap after the venue for their Maryland concert became flooded. 
At first, it was delayed and later canceled despite the number of fans waiting patiently for the concert to start in the rain.
Clips from the concert showed a water surge through the bleachers and a flood through the floor. It also featured fans who could be heard screaming in the background.
The singer later went online to address the situation and the weather, admitting that she had confided in some weather experts earlier who told her that there would be some rain, but it would pass. Unfortunately, this "unpredictable" weather eventually turned out to be the downpour she didn't see coming.
View this post on Instagram