If we told you that you'd become an EGOT winner if you were to lose American Idol, would you take it?
In the case of Jennifer Hudson, we are going to assume the answer would be a resounding Yes!
Jennifer Hudson Becomes Latest EGOT Winner
During the 2022 Tony Awards that took place on June 12th at NYC's Radio City Music Hall, history was made. With the win for Best New Musical, "A Strange Loop," which was produced by Hudson, a show that received an amazing eleven nominations and won two has now made Hudson the latest in what is a very select group and has made her the latest EGOT winner, which for those that do not know is a person who through their career has won a Emmy, Grammy, Oscar and Tony.
Previous winners of the illustrious award are Richard Rodgers (1962), Helen Hayes (1977), Rita Moreno (1977), John Gielgud (1991), Audrey Hepburn (1993), Marvin Hamlisch (1995), Jonathan Tunick (1997), Mel Brooks (2001), Mike Nichols (2001), Whoopi Goldberg (2002), Scott Rudin (2012), Robert Lopez (2014), John Legend (2018), Andrew Lloyd Webber (2018), Tim Rice (2018) and Alan Menken (2020)
Quite the company to keep wouldn't you say? Hudson who won her first of the big four awards, an Oscar, for her role in 2007's Dreamgirls also is a two-time Grammy winner, having received her first for her 2009 album that is self-titled. The American Idol alum then went on to pick up a Daytime Emmy as recent as last year, for the animated short Baba Yaga, which she co-produced and provided her voice for. And now everything is fully complete after the 2022 Tony Awards.
Now the next thing on her list of achievements could be to gear for a double EGOT. And she will be able to start as she is bringing us a new talk show this fall where if things continue for her to go well then she is bound to be nominated for future Emmy Awards. And only being 40 years old, she has the rest of her life to achieve it all over again. And we will be here for it, but when it comes to her future in talk show realm, what shall we expect?
Jennifer Hudson Gearing Up For New Talk Show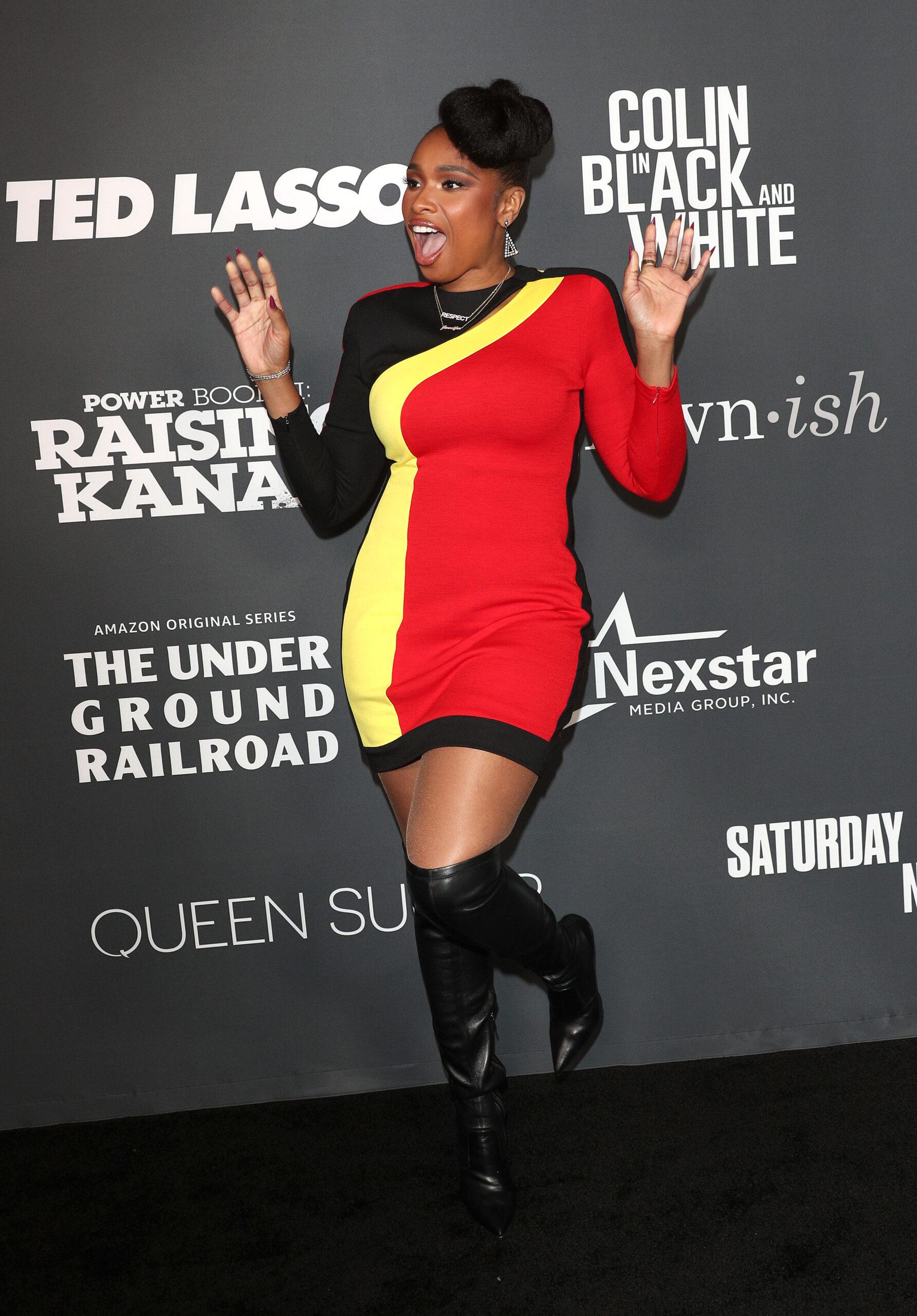 If she didn't already have enough on her plate, Hudson will be joining the daytime world with her own talk show. "The Jennifer Hudson Show", which will be produced by Telepictures, who also created the recently finished and iconic Ellen DeGeneres show will be all over our TV's this fall and bring her into our homes on a daily basis, and with all her success over the years, clearly people are very interested in everything Jennifer Hudson.
Even her peers and former daytime host Steve Harvey spoke with People Magazine on what he expects on her future gig, and it is all good. He mentioned to People that the singer would be and should be great in her new role as he gushed, "I like Jennifer Hudson. I think especially at her space now, with all she knows now — she's been a celebrity. She's a mom. She's been in relationships," he said. "You've gotta have all of that stuff under your belt because when you're talking to guests, you've gotta be able to relate. So I think Jennifer Hudson would be great." He was quick to add that it wouldn't be easy adding, "It's hard. Daytime TV is hard now," he added. "It's really hard."  
Hudson, who has had tremendous success over the years though should be able to handle it but we got to think how things would be different and what would her career have been had she won the third season of American Idol? Would she have had the same success or even more or possibly even less? Her time on Idol, where she started her journey in America and the world's eyes has really got us all thinking how history would have changed had she won.
Jennifer Hudson Placed Seventh During Her Season Of American Idol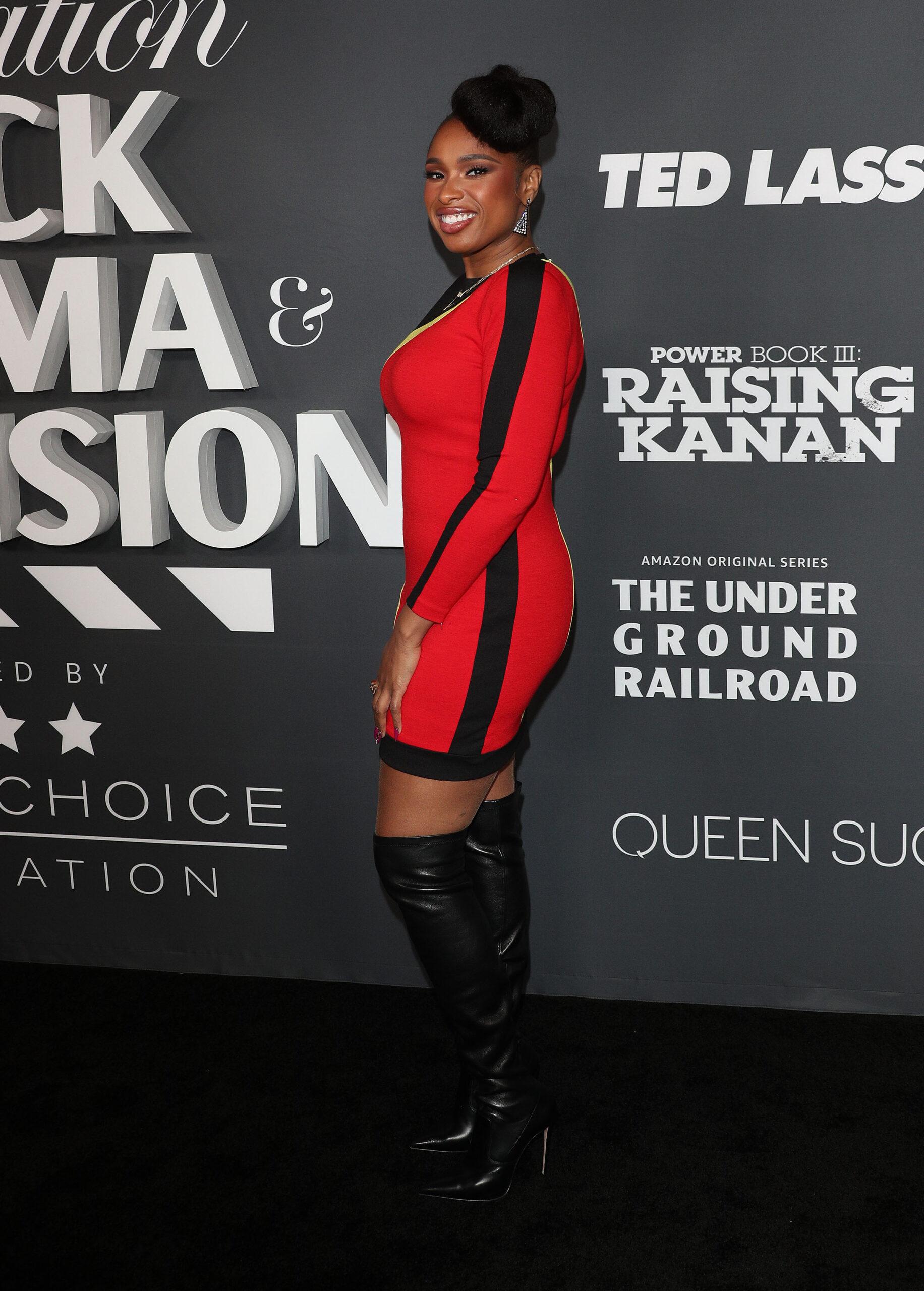 Hudson who didn't win season three of American Idol, has since made a name for herself time and time again. That year she was a surprising exit at seventh on the season that Fantasia Barrino ended up winning. But what would have happened had she won the show? Would we have got Dreamgirls? Would we have got the EGOT? We'll never know, but the way things have turned out, we are good with the results.
Though she didn't win American Idol, things have worked out. With this latest Tony Awards victory we must give all the congrats to Jennifer Hudson for this undeniable and iconic moment not only in her life but in the world of entertainment. In a word, it is legendary. Keep up the good work!