After five years of dating, months of engagement, a conservatorship win, and a miscarriage in between, Britney Spears finally has her wish – she and Sam Asghari are now officially married. Mr. and Mrs. Asghari had a small intimate wedding, of around 60 people, and the guest list, as we told you at TheBlast earlier, did not include Britney's dad, mother, and sister.
Scroll down to see the details about what she wore, what they arrived in, who attended the wedding and what wedding song did the pop queen walk down the aisle to.
Britney Spears & Sam Asghari Have A Fairytale Wedding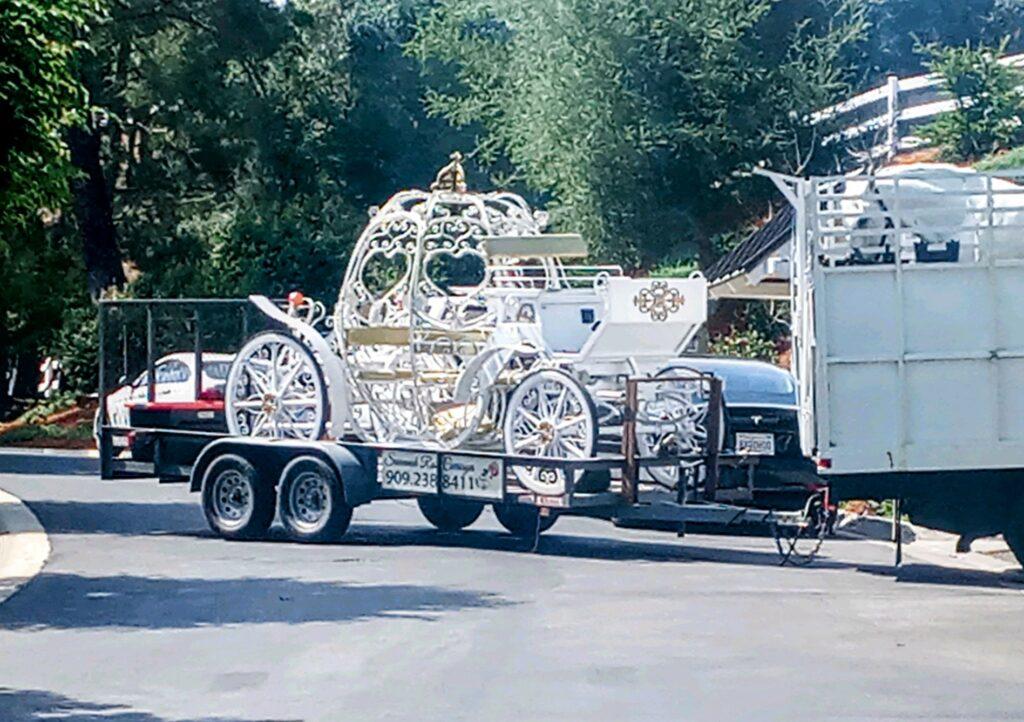 After arriving in a horse-drawn carriage with Cinderella vibes, Britney Spears has finally married the man of her dreams and is all set to set up a house with him.
2021 ended on a good note for Britney Spears who finally won her freedom after a long-drawn court battle vehemently opposed by her father. Soon after, Sam Asghari popped the question and the two got engaged. Ever since the couple has often referred to each other as "wife" and "husband" but it wasn't until Thursday night that the two truly became man and wife, in the eyes of law, and God (or as Britney puts it, food!)
This is what they left the wedding in:
View this post on Instagram
And there are more such sneak pics as well:
View this post on Instagram
The guest list, as per various sources, is put to be around 60 and included the likes of Madonna, Selena Gomez, and Drew Barrymore.
View this post on Instagram
Also in attendance were Paris Hilton, her husband Carter Reum, and her mother Kathy Hilton.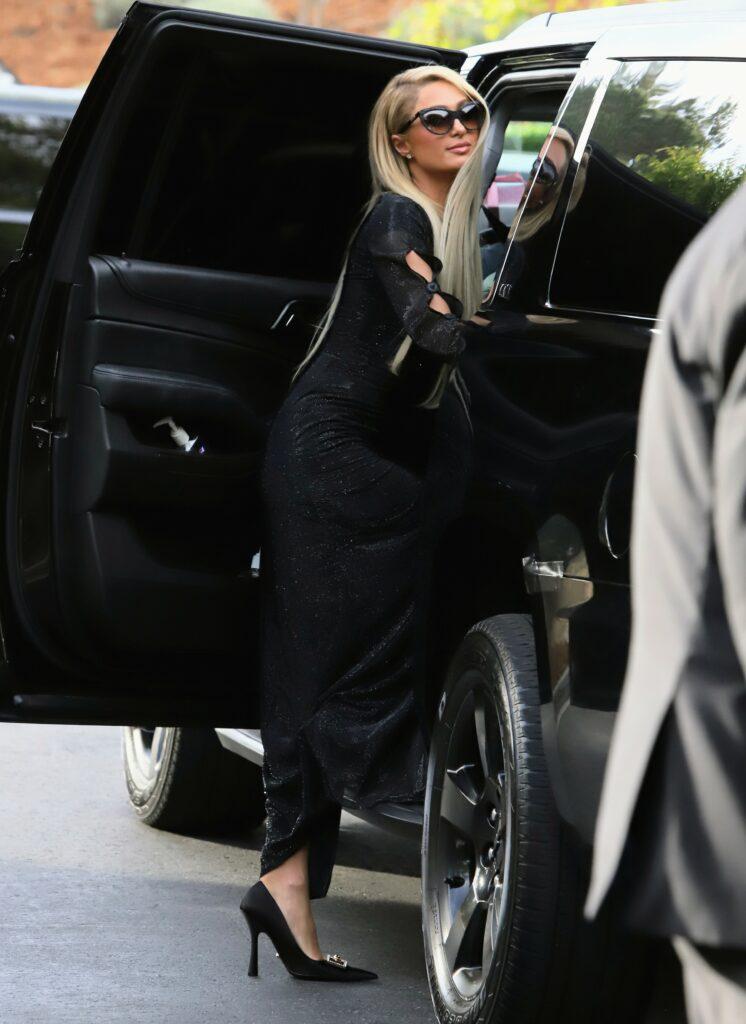 Britney's brother, 45-year-old Bryan was also present as was her savior, lawyer Matthew Rosengart who was instrumental in freeing her from the conservatorship.
There are rumors that Rosengart walked her down the aisle, although nothing has been confirmed till now.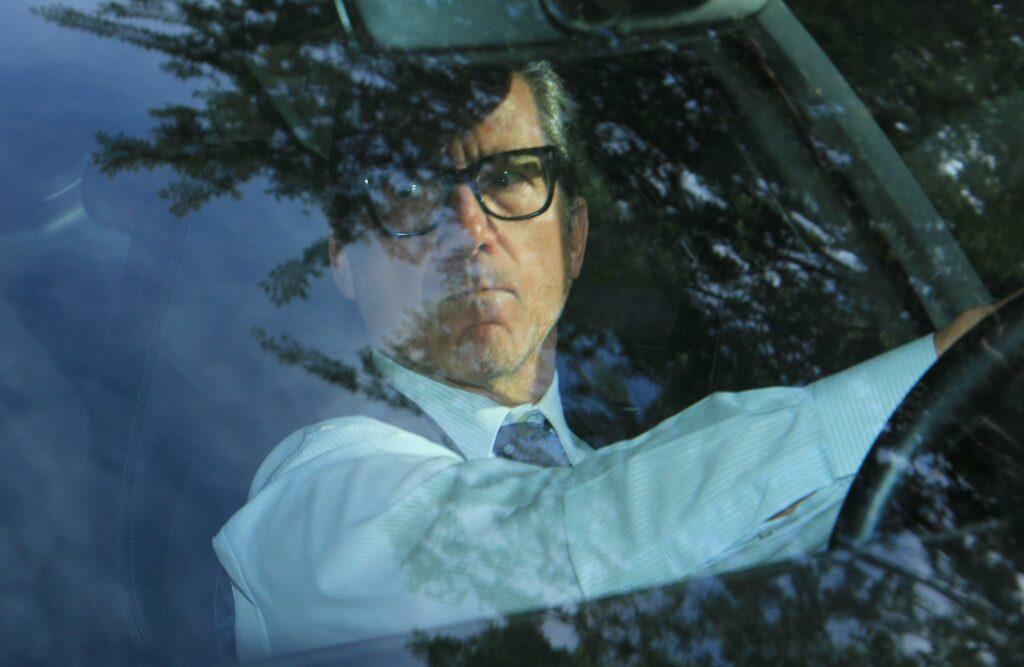 Britney Spears Wore Versace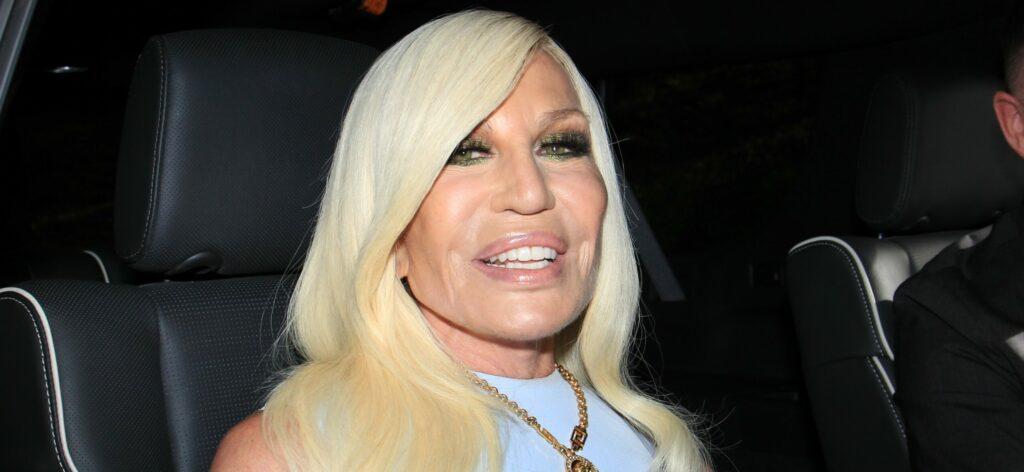 Donatella Versace was one of the first celebrity guests spotted attending Britney Spears and Sam Asghari's wedding, and also said, "I wish them the best, they're amazing together, I'm so happy for them. They're amazing together, they're going to be so happy."
She also spoke about creating Britney's wedding look calling it, "a lot of fun, a lot of emotion."
Britney wore a Versace dress, and this was pretty clear from the time that Donatella Versace visited the engaged couple back in March, with some Versace bags in the background of the pictures Britney then posted. She also wore jewelry by Stephanie Gottlieb, while her make-up was done by Charlotte Tilbury.
View this post on Instagram
Later, Britney also let her fans, have a sneak peek into her wedding veil, introducing her cat, Wendy alongside.
View this post on Instagram
While the actual wedding pictures are still under wraps, here are some of Spears and Asghari's most memorable moments snapped by the pros.
And this is what Instagram artists have dreamed up.
View this post on Instagram
Some sneak peeks have also come onto Instagram:
View this post on Instagram
An Ex-Husband Crashing The Wedding?
In a rather random twist, Britney's first husband, the one she married for only 55 hours before an annulment, Jason Alexander tried to crash the wedding. In fact, he was able to get into the house, before the police arrived and whisked him away in handcuffs.
View this post on Instagram
According to TMZ, Jason's been booked for trespassing, vandalism, and two counts of battery, because he got into a scuffle with the security team. Mathew Rosengart, also said he was "absolutely livid" at what Jason did and that he needs to be locked up. Britney remained safe, although shaken, and Rosengart also stated, "I am personally working with the sheriff's department to ensure Mr. Alexander is aggressively prosecuted to the fullest extent of the law."
Uninvited guests apart, Britney's sons, Sean Preston, 16, and Jayden James, 15 also decided to skip the wedding of their 40-year-old mom to her 28-year-old fiance, preferring to keep away from the spotlight. That said; in a statement to People, Mark Vincent Kaplan, Kevin Federline's longtime attorney, said, "They're happy for their mom and they are hopeful that Sam and Britney are starting a great future together. It's their night and they didn't want to take away from them."
Mazel Tov to the couple, and watch this space for more.
Here go more of the guests.
View this post on Instagram