Singer Britney Spears is getting married to Sam Asghari today!
It should be a happy day for the couple who just suffered the miscarriage of the first child they were expecting together last month.
Unfortunately, the pop princess' ex showed up and completely crashed the wedding causing the police to intervene!
Britney Spears' Ex-Husband Jason Alexander Is A Real Life Wedding Crasher!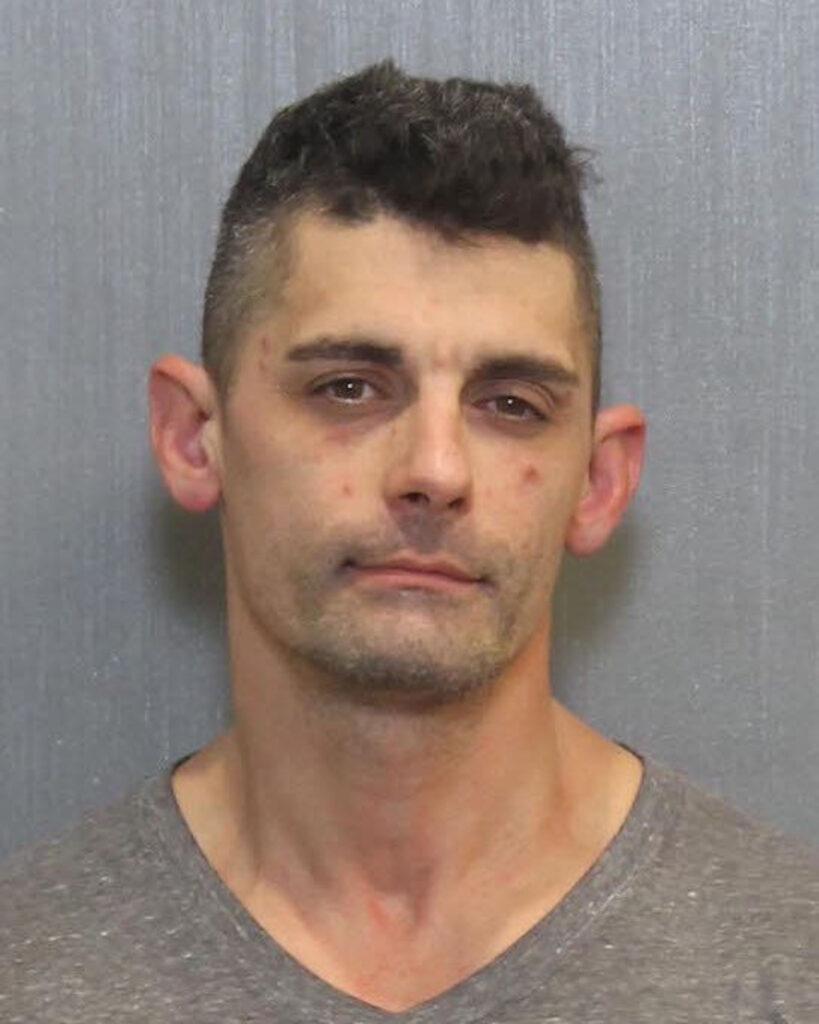 If you didn't know that Britney Spears used to be married to Jason Alexander, you're not alone! The two got hitched in a wedding ceremony in January 2004 in Las Vegas. The family didn't approve and the marriage was over about 55 hours later.
TMZ, who first broke the story that Britney and Sam were getting married today, got the scoop on how it all went down. Jason actually went live on Instagram on Thursday as he approached security at the event. He told security that Britney had invited him and that she was his first and only wife. When Jason makes it clear he wants in, a physical struggle ensues, and his phone freezes up.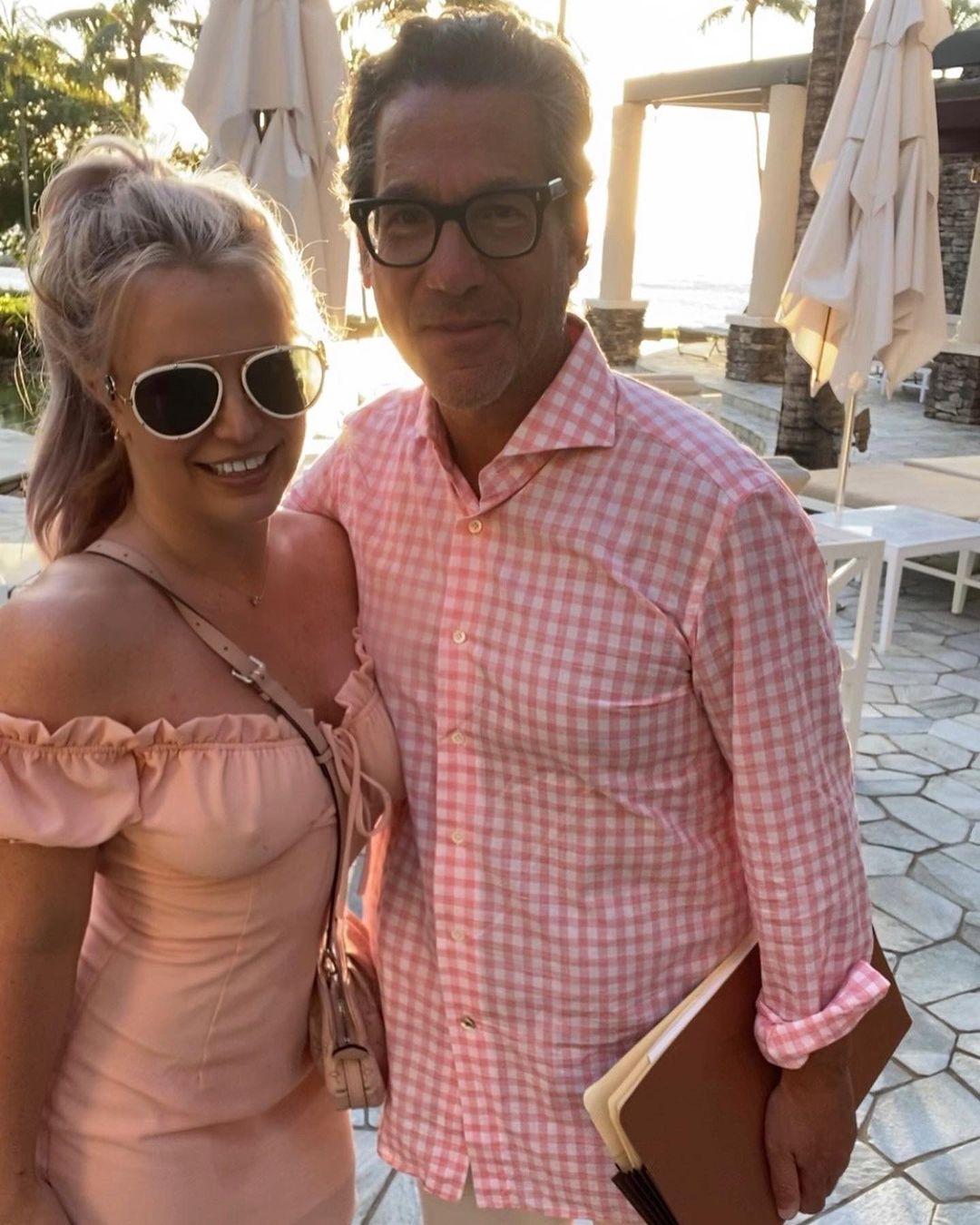 It's not clear how Jason managed to get past security but he actually continued his livestream inside Britney's house! He was eventually dragged back outside by security, where he was restrained.
The outlet reported that the Venture County Sheriff's office had responded to a call for trespassing and are reported to still be on the scene… most likely to make sure that Brit's wedding goes off without a hitch this time!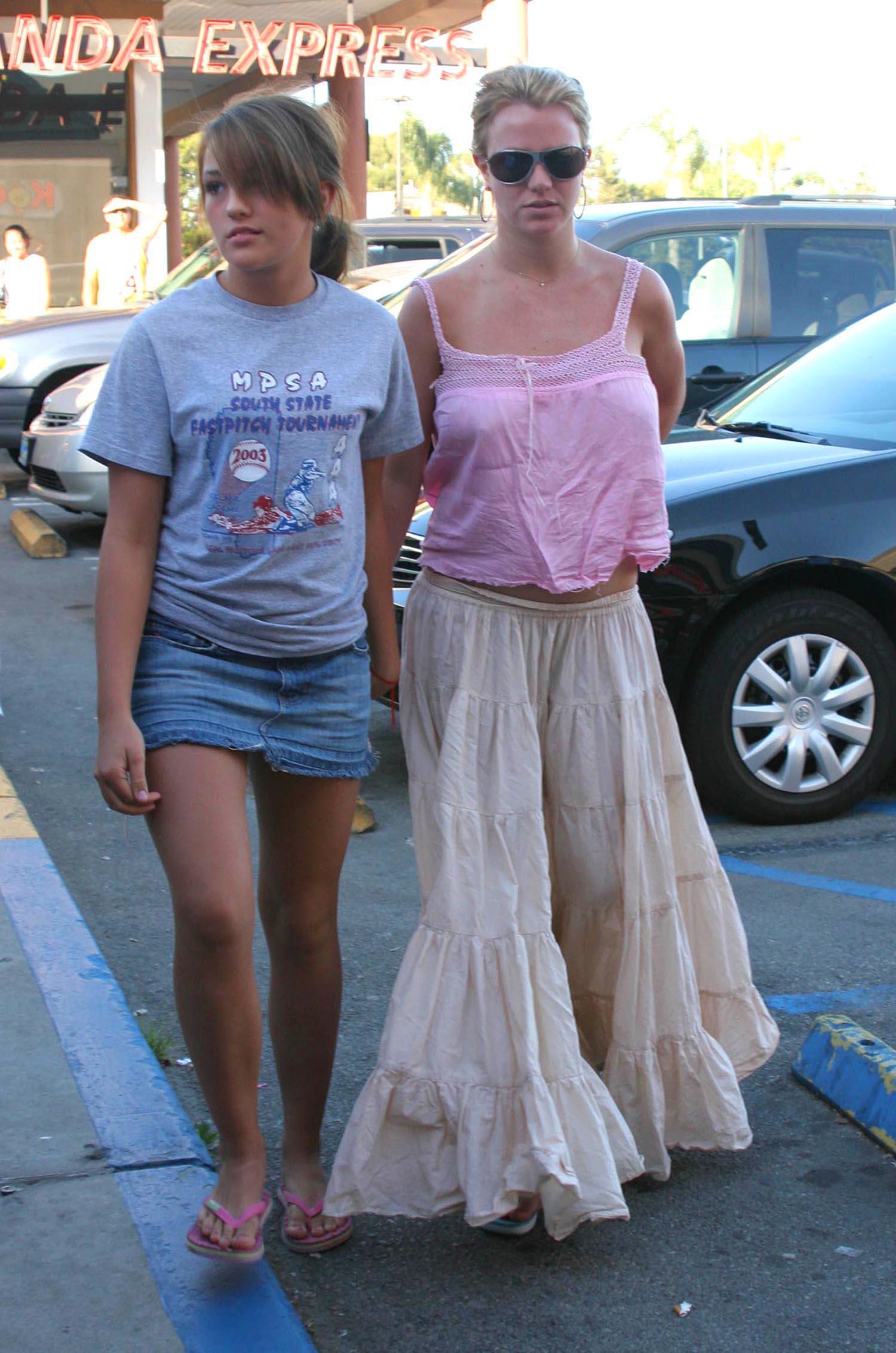 TMZ also noted that Jason publicly supported Britney during the #FreeBritney movement before her stifling 13-year conservatorship ended in November 2021. Jason was spotted at a rally outside a courthouse in Los Angeles in August 2020 and told the press that he and Britney had been in communication.
It's not clear if that's true or not. Sam and Britney's social media pages have been quiet all day as they focus on their upcoming wedding.
Britney's Children With Ex Kevin Federline Aren't At The Wedding!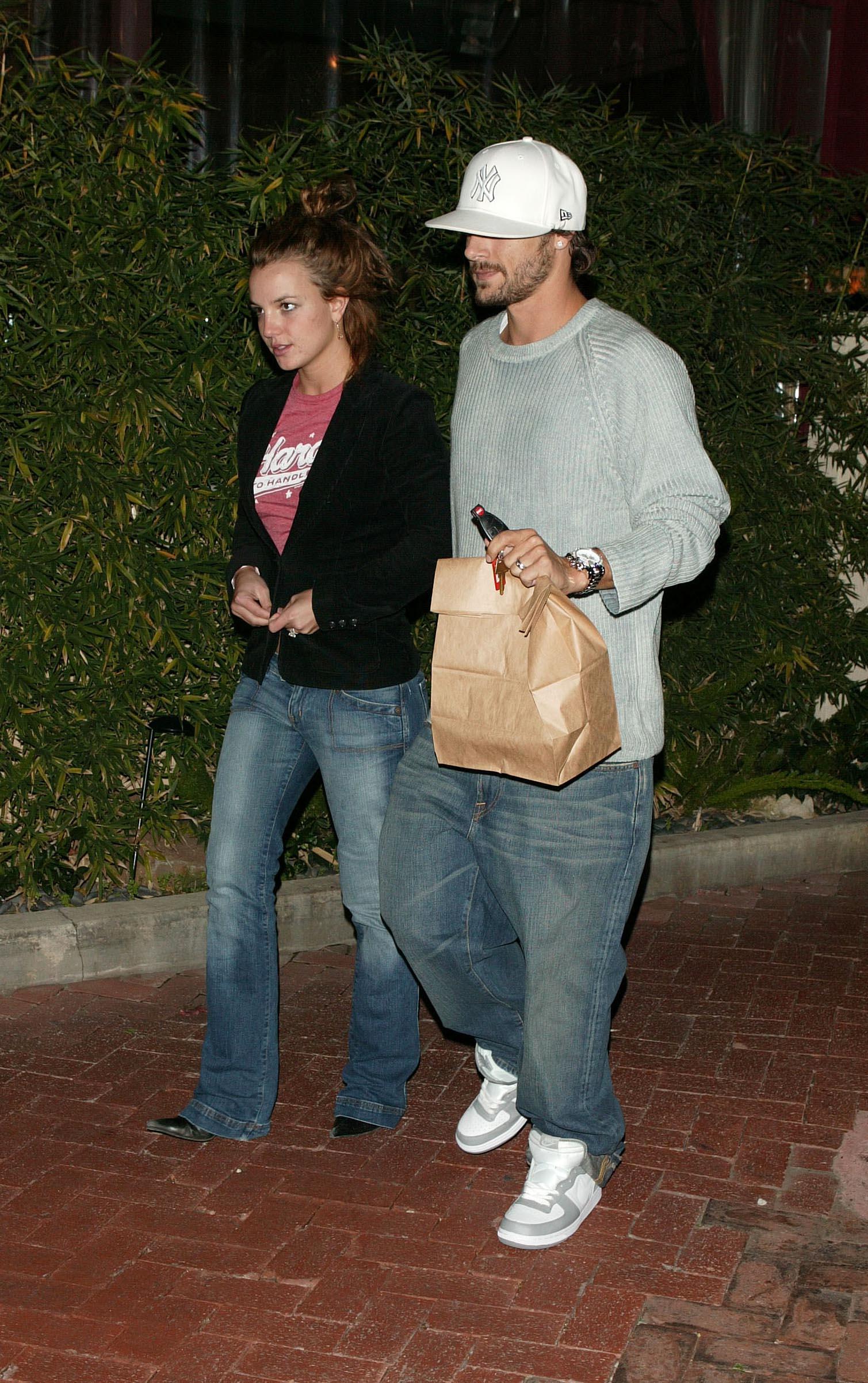 Speaking of ex-husbands, Britney was married to ex Kevin Federline from 2004 to 2007. He's not going to be at the wedding and neither will Britney's two teenage boys!
K-Fed's attorney, Mark Vincent Kaplan, told TMZ that their two boys, Sean Preston, 16, and Jayden James, 15, are not going to be at the wedding. He said, "Although the boys will not be in attendance, Kevin and the boys are happy for Britney and wish her and Sam all the best going forward."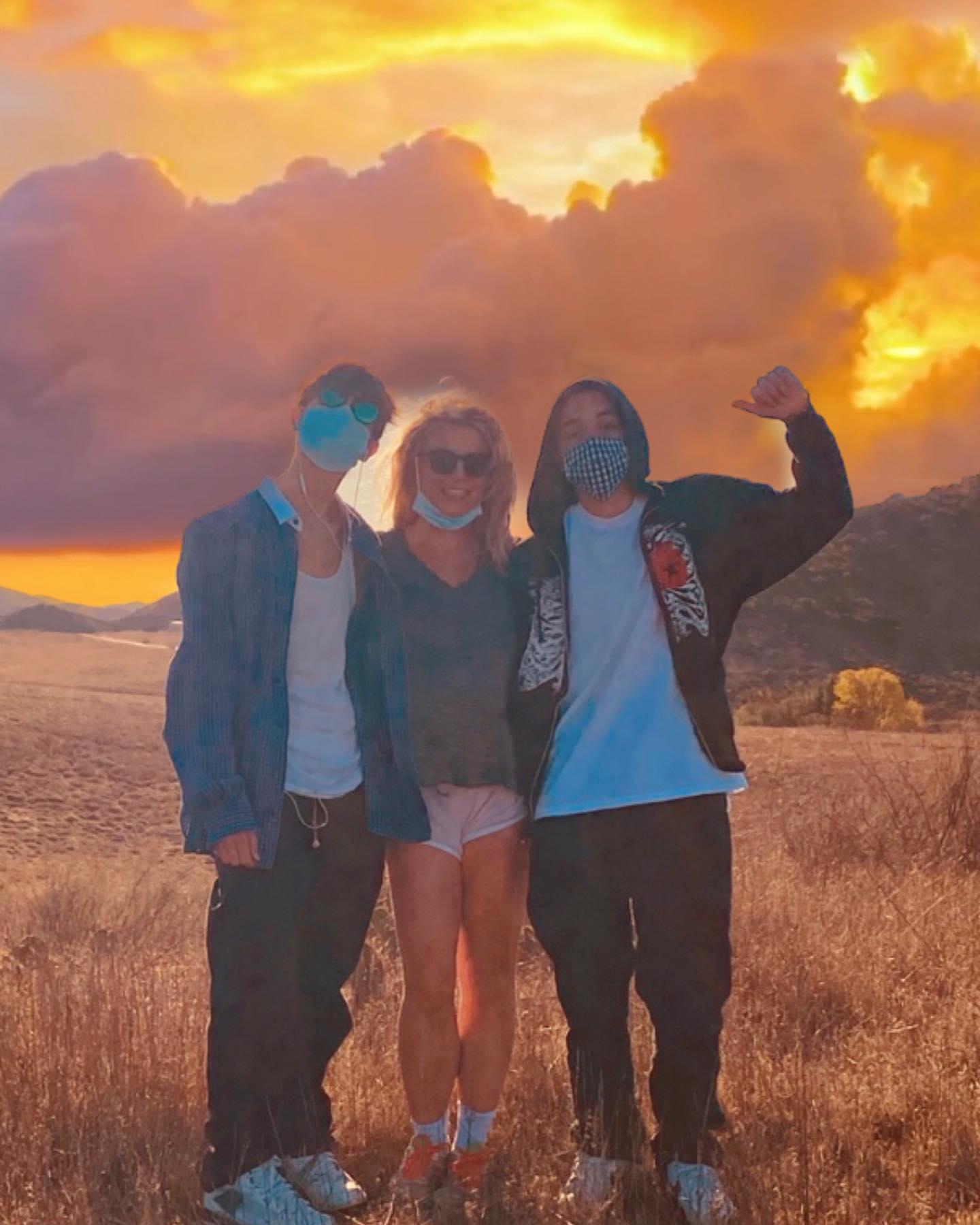 Sources told the outlet that only about one hundred people are expected to watch Britney walk down the aisle in her wedding gown. Britney and Sam met on the set of her "Slumber Party" music video back in 2016 and have been together ever since.
As we previously reported, Sam popped the question back in September 2021 at her home with a ring designed by Roman Malayev of Forever Diamonds in New York City. Sam's manager Brandon Cohen confirmed the engagement at the time, saying, "The couple made their long-standing relationship official today and are deeply touched by the support, dedication, and love expressed to them."
Britney Spears' Ex Was Arrested Earlier This Year!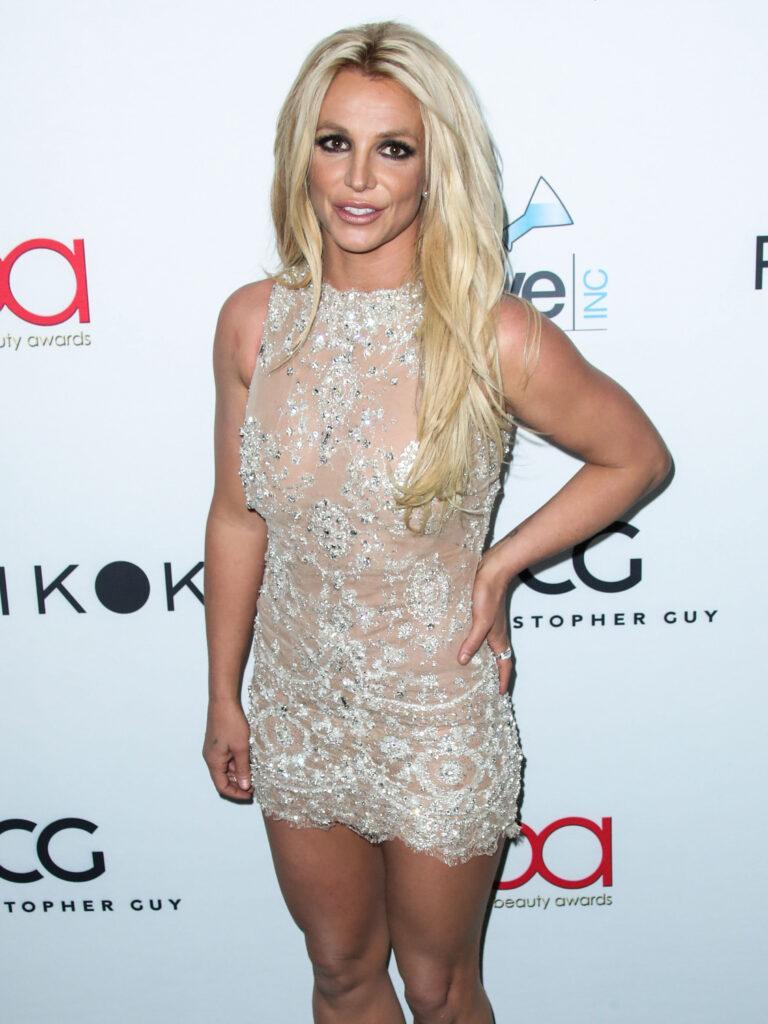 Back in January, Jason Alexander pled guilty to stalking an unidentified woman. TMZ broke the news that Jason was arrested and pled guilty to a misdemeanor stalking charge on January 4.
Britney Spears' first ex-husband was given almost twelve months of probation for the crime and was also reported to have to undergo mental health screenings and submit to random drug tests.
It's not clear what kind of relationship Jason had with the woman that he was stalking, but he's been forbidden from contacting her again. The Blast has previously covered several of Jason's other arrests; this one back in January marked his third arrest in twelve months.
Hopefully, this won't put a damper on Sam and Britney's big celebration.
In an interview with BBC Persian before their big day, Sam said that he was ready to settle down with Britney and be a father "three years ago."
"Yeah, I mean, this should have happened three years ago, to be honest with you," Sam said, adding, "When you're in a relationship with someone that you're truly in love with, you want to recreate. And this is something that I want to do."
UPDATE: 
Britney's lawyer, Mathew Rosengart, told Page Six, "Jason Alexander has been handcuffed, taken into custody, and arrested."
"I express my thanks to the Ventura County Sheriff's Department for their prompt response and good work," the former federal prosecutor said, adding, "I'm working closely with law enforcement to ensure Mr. Alexander is prosecuted to the fullest extent of the law."