Elvis Presley is synonymous with Las Vegas and vice versa.
Many people from all over the world come to Sin City to be married by "The King," well an impersonator.
Elvis passed away on August 16, 1977, at his Memphis mansion, "Graceland."
Elvis Has Left The Building!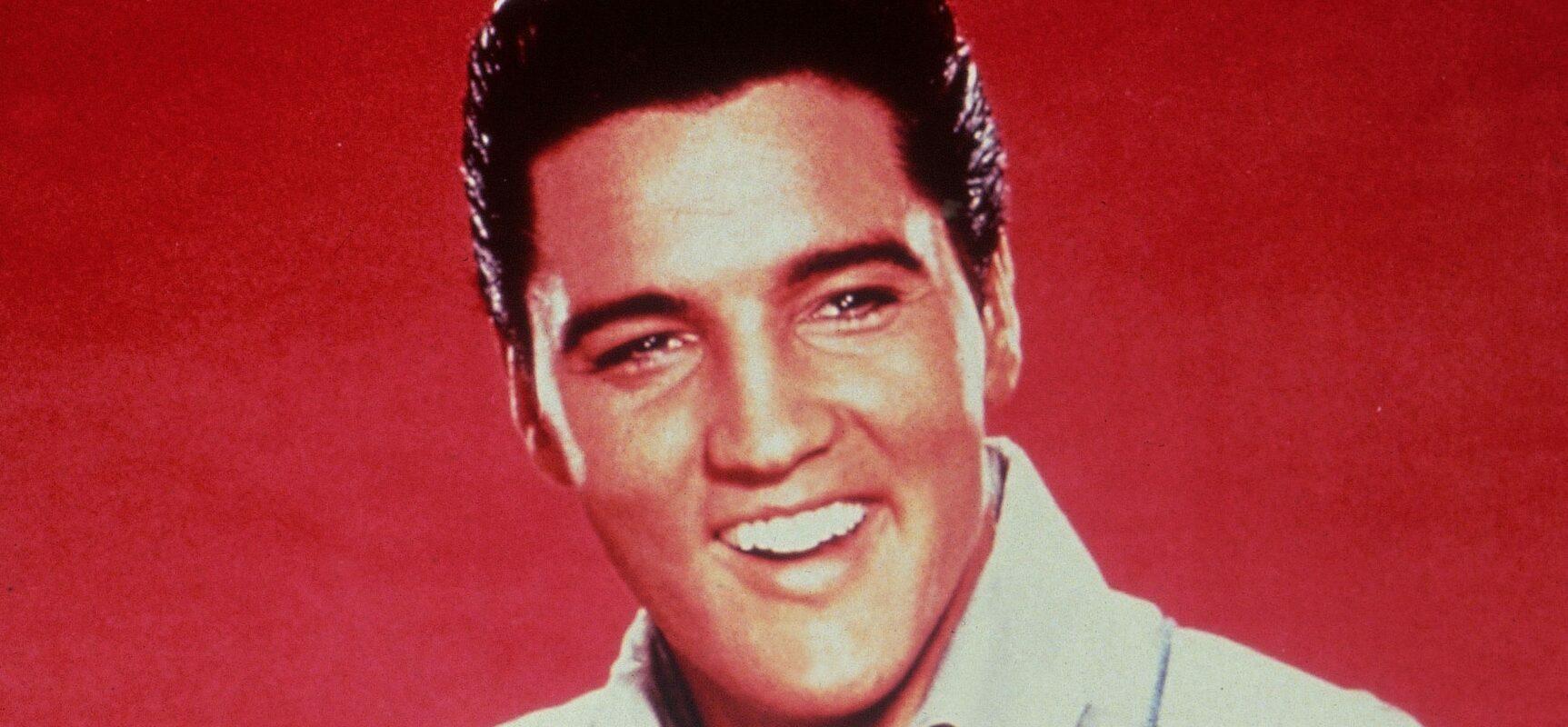 He was 42-years-old at the time of his untimely death.
Tourists flock to Las Vegas to get a taste of Elvis, and his reign in the land of casinos and lights.
Las Vegas chapels could be banned from using Elvis impersonators as officiants.
According to the Las Vegas Review-Journal, the licensing company that controls the image and name of "The King" is ordering Vegas chapel operators to completely stop using Elvis in themed ceremonies.
Elvis-Themed Weddings Could Be A Thing Of The Past In Vegas!
Per the report released on Monday, May 31, Authentic Brands Group sent a cease-and-desist letter in early May to multiple chapels.Many chapel owners are stressing about the order because it could wipe out their business.
"We are a family-run business, and now we're hanging with the big dogs," said Kayla Collins, who operates LasVegasElvisWeddingChapel.com and the Little Chapel of Hearts with her husband. "That's our bread and butter. I don't get it. We were just hitting our stride again through COVID, then this happens."
This cease-and-desist couldn't have come at a worse time according to the Clark County Clerk, Lynn Goya.
Goya led a marketing campaign promoting Vegas as a wedding destination.
The Cease-And-Desist Could Ruin The Wedding Industry In Vegas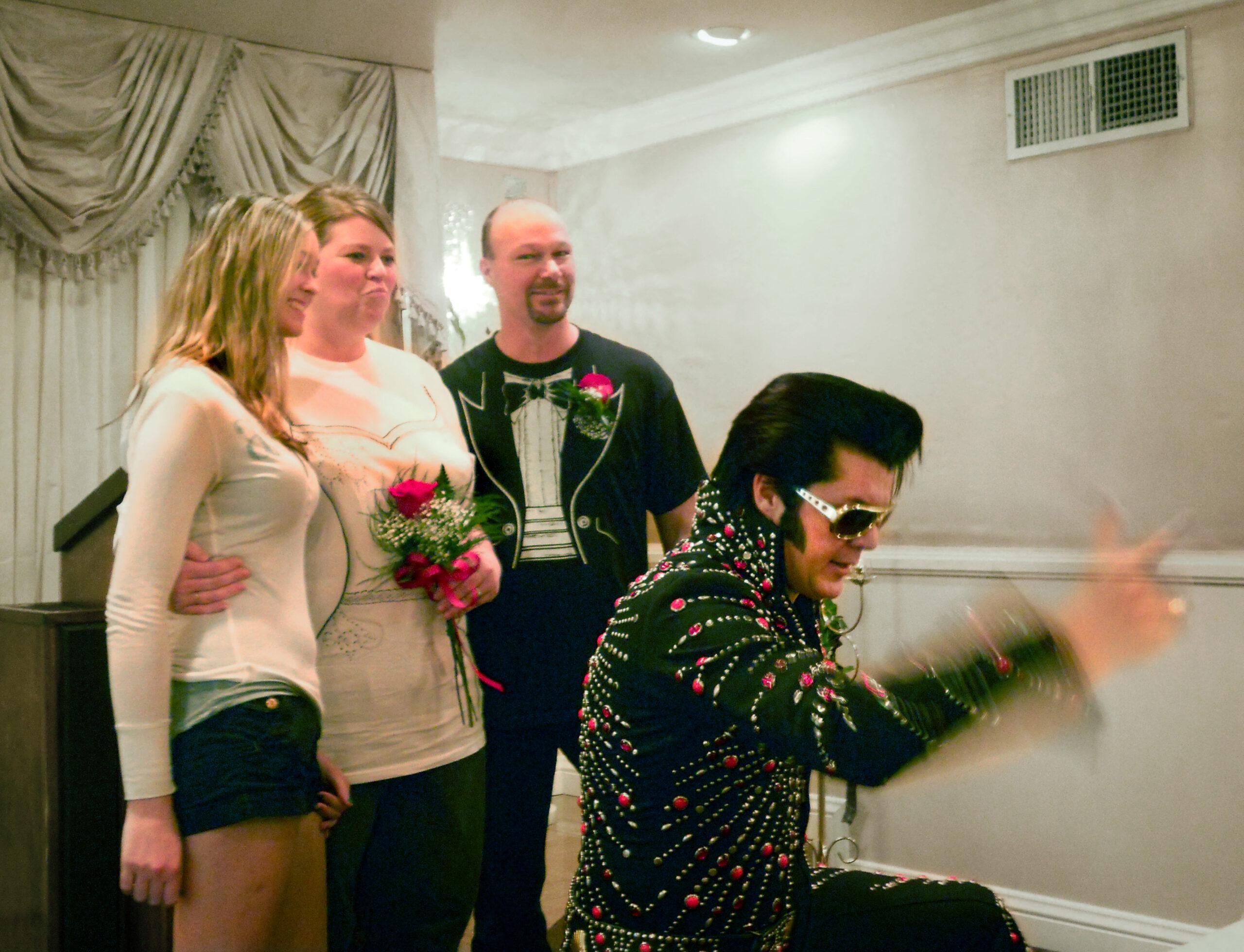 "It might destroy a portion of our wedding industry. A number of people might lose their livelihood," Goya said.
The Associated Press reported that Vegas' wedding industry generates $2 billion a year, and officials say Elvis-themed weddings represent a significant number of the ceremonies performed.
However, there might be a loophole for chapel operators.
According to Review-Journal, one chapel had their officiant dress up in a leather jacket, jeans and a fedora for a "rock 'n' roll" themed ceremony.
Unauthorized use of "Presley's name, likeness, voice image, and other elements of Elvis Presley's persona in advertisements, merchandise and otherwise," will be halted according to the cease-and-desist letter.
The letter also said "Elvis," "Elvis Presley," "and "The King of Rock and Roll" are protected trademarks.
In a statement Wednesday, June 1, Authentic Brands Group said it has "no intention to shut down chapels that offer Elvis packages in Las Vegas."
The company stated that it has strong relationships with Elvis tribute artists and fan festivals.
Elvis-Themed Weddings Are A Celebrity Wedding Hot Spot
"We are seeking to partner with each of these small businesses to ensure that their use of Elvis' name, image and likeness are officially licensed and authorized by the estate, so they can continue their operations," Authentic Brands Group said. "Elvis is embedded into the fabric of Las Vegas history."
Authentic Brands Group also oversees the estates of Marilyn Monroe, Muhammed Ali and 50 consumer brands.
Kourtney Kardashian and Travis Barker famously got married at a Vegas chapel by an Elvis-impersonator.
View this post on Instagram
Their marriage at the chapel was not legally binding, but they made it legal at a Santa Barbara courthouse.
They followed it up with a lavish and gaudy wedding celebration in Italy.
Britney Spears famously got married in Las Vegas and less than a week later annulled the marriage.