The beautiful month of July is a period of celebration for "The Voice" coaches Blake Shelton and Gwen Stefani as they will mark their first wedding anniversary.
The twosome dated for five years and married last July in the same chapel on Shelton's property, where he also proposed to his beloved partner.
Despite being married for almost a year, the couple still revels in 'newlywed bliss,' and in a recent interview, Shelton had quite a few to say about his relationship with the love of his life.
Blake Shelton Says His Marriage to the Magical Gwen Stefani Is Incredible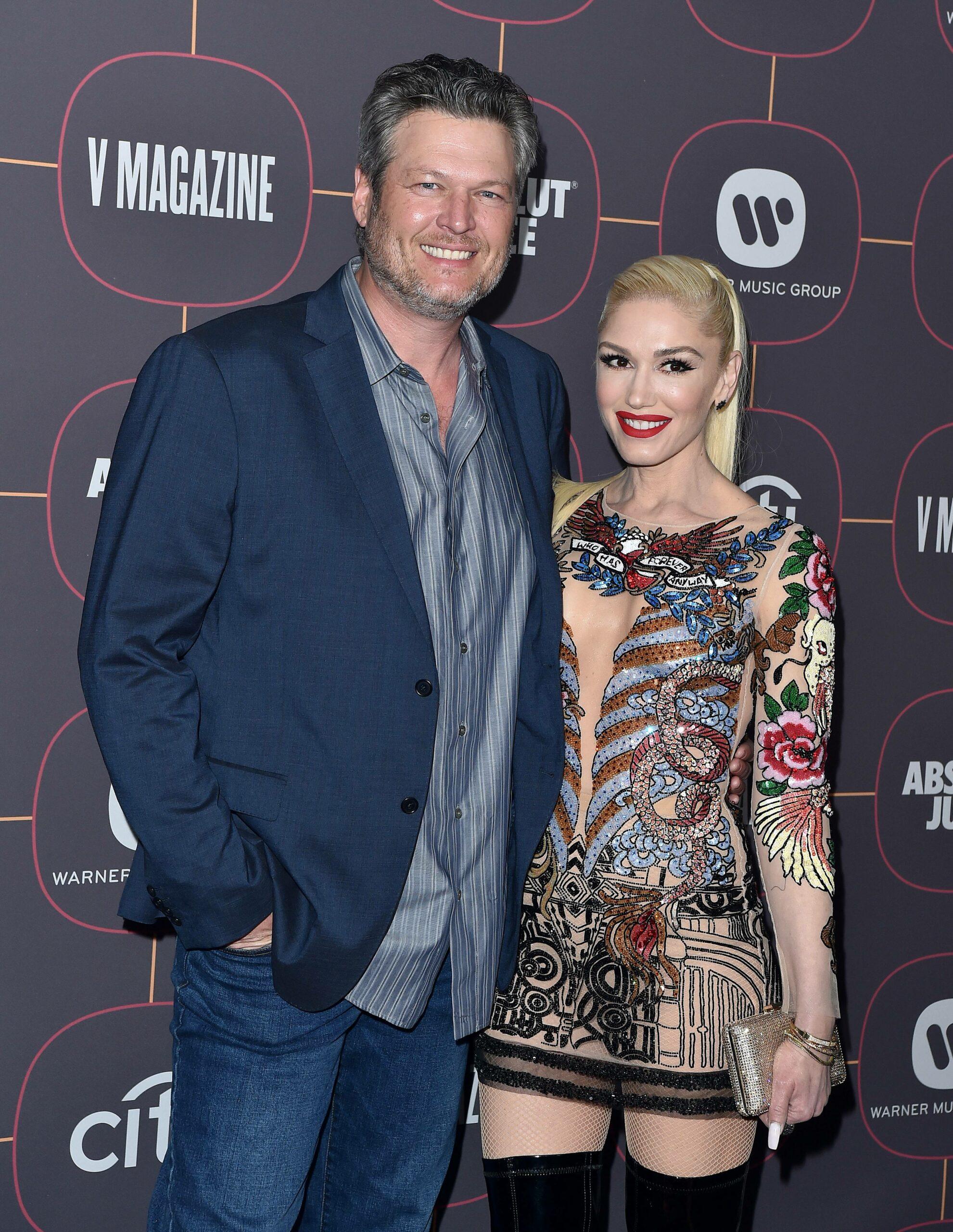 Speaking with PEOPLE for his "Helmet of Heroes" partnership with Jimmy Johnson, the "Austin" musician gushed about his marriage, saying it was "incredible."
He expressed his wish for everyone to meet and converse with his adorable spouse "at some point in their lives," as he believed they would be better people. Shelton added:
"She's just a magical person to be around. She really is one of a kind, and I… That's another one of those things. How could you even dream that? You know? And it happened."
He further detailed their activities as a married couple, saying they kept busy by farming on his Oklahoma ranch, which Stefani was pretty good at.
The No Doubt songwriter invests her time in planting fields of flowers rather than settling for smaller spaces, unlike her three kids, who are not into farming as they believe it is work-related.
Not only do the couple show they are a great team in marriage and farming, but they also work perfectly well together as coaches on NBC's "The Voice."
This fall, they will be returning to the music show where they initially met in 2015 and ultimately fell in love.
View this post on Instagram
Last month, Stefani announced the great news about their comeback by performing Mika's "Grace Kelly" with Shelton and associate coach John Legend on TikTok.
Prior to the duo's marriage and during the singing competition series' tenth-anniversary exclusive last year, Shelton revealed that meeting his now-wife was one of his best moments from being on the program.
He shared, "People ask me all the time, 'What's the greatest thing that has happened for you since you've been on "The Voice"?' That's a no-brainer, right? I met my fiancé here."
The Oklahoma-born continued, "It's hard to resist Gwen Stefani. You know, here's this iconic rock star coming to coach on "The Voice" in a black minivan. That was cool to me." 
Shelton's sentiments are definitely not one-sided as The Blast previously reported that his beloved spouse reciprocated the feelings by raving about her husband to Jimmy Kimmel on "Jimmy Kimmel Live."
At the time, she forgot to wear her wedding ring, which Kimmel pointed out, but she was quick to apologize to her spouse on the show while also stating her forgetfulness was embarrassing.
The California-born songstress further declared that she loved being married to Shelton as it was the "greatest" thing that had ever happened to her.
View this post on Instagram
She also talked about their nuptials, noting that their wedding vows, which her sweetheart performed as a song, made her pretty emotional.
Although their marital union seems as beautiful as a fairytale romance, Stefani did not initially believe their relationship would last this long, and she was proven wrong.
The 
"All Over Me" 
Star Shares Why His Wife Thought Their Relationship Would Not Last
Shelton has quite a reputation in the entertainment industry, and he knows his fame will not be forever; however, he was not worried as he had his hands full with his wife and her three boys. 
The Blast shared that he spoke to Lon Helton at the Country Radio Seminar in March about his career and marriage, including the reason behind Stefani's previous belief that their relationship would be brief.
He said by marrying the 52-year-old fashion designer, he married into a family as he took on being her kids' stepdad.
Speaking of Stefani's initial perception of their relationship, she believed that they would not last because of her children, as she did not know if her lover would want them in his life.
The "Nashville Star" judge proved her wrong as he fell in love with his stepsons just like his father did when he married his mother, who already had a baby.
He admittedly had no idea what he signed up for by marrying the "Wind It Up" star, but they made it work as he put his all into it.