Bella Hadid and sister Gigi Hadid are some of the most famous names in the modeling world. The sisters have managed to carve a niche for themselves over the years both as supermodels and inspiring fashion icons.
Born to the "Real Housewives of Beverly Hills" cast, Yolanda Hadid, the duo started modeling as teenagers. Almost a decade later, their faces are gracing the most reputable magazines and runways the world over.
Due to their jaw-dropping good looks, the sisters were subject to many plastic surgery rumors. Well, Bella just set those rumors straight. In a very candid interview with Vogue cover story, the 25-year-old talked about the surgery she had and those she didn't. Bella also opened up to her health issues and how it felt like being constantly compared to her sister growing up. Here are all the details.
Bella Hadid Was Constantly Compared To Her Sister Gigi
View this post on Instagram
Supermodel Bella bared her soul in a recent interview with Vogue cover story. Via the fashion mag interview, she talked about things ranging from her plastic surgery rumors, health struggles to how being compared to her sister Gigi affected her.
The 25-year-old revealed that she was always seen as "the uglier sister" and not as cool and outgoing as her prettier blonde sister. "I was the uglier sister. I was the brunette. I wasn't as cool as Gigi, not as outgoing," Bella revealed. "That's really what people said about me."
She added, "And unfortunately, when you get told things so many times, you do just believe it. I always ask myself, how did a girl with incredible insecurities, anxiety, depression, body image issues, eating issues, who hates to be touched, who has intense social anxiety — what was I doing getting into this business?"
Her apparent aversion to the business didn't deter her success. Bella confessed that she got very used to putting on "a very smiley face, or a very strong face" over the years. The model said because she felt she had something to prove, she never missed, canceled, or showed up late to a job. "No one can ever say that I don't work my ass off."
Bella Regrets Her Nose Job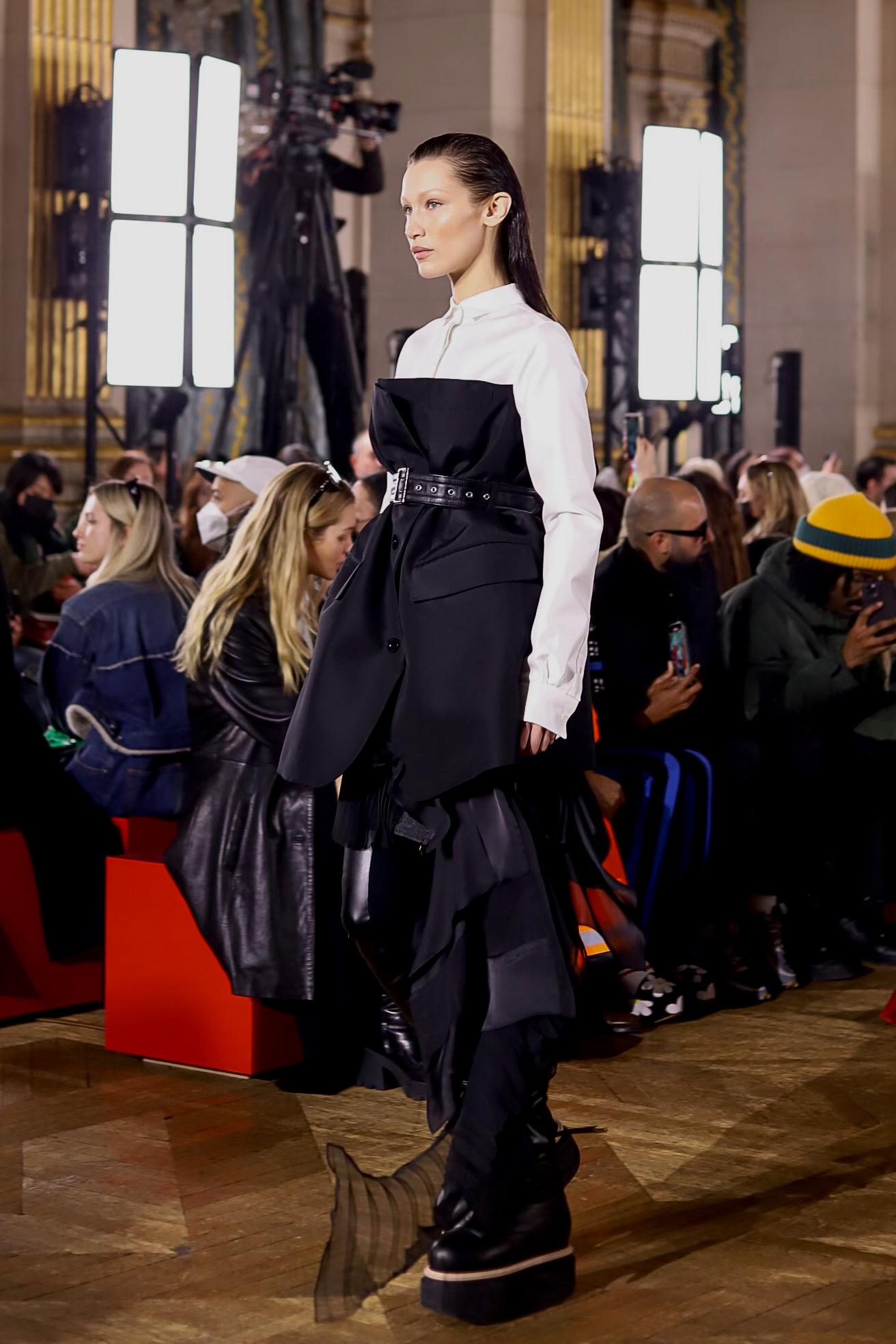 In her Vogue interview, the supermodel revealed some aspects about her plastic surgery. Contrary to rumors, the only work she ever had done was on her nose when she was 14, which she regrets now. The Hadid sister said, "I wish I has kept the nose of my ancestors. I think I would have grown into it."
Addressing other rumors about lip fillers or eye lifts, she said, "People think I fully f***led with my face because of one picture of me as a teenager looking puffy. I'm pretty sure you don't look the same nor as you did at 13, right?"
Bella added that while she didn't have an issue with the procedure, she'd never used fillers for her face. Instead, she got familiar with face tape and used it quite often. The 25-year-old said the prop was "the oldest trick in the book."
Bella Had An Eating Disorder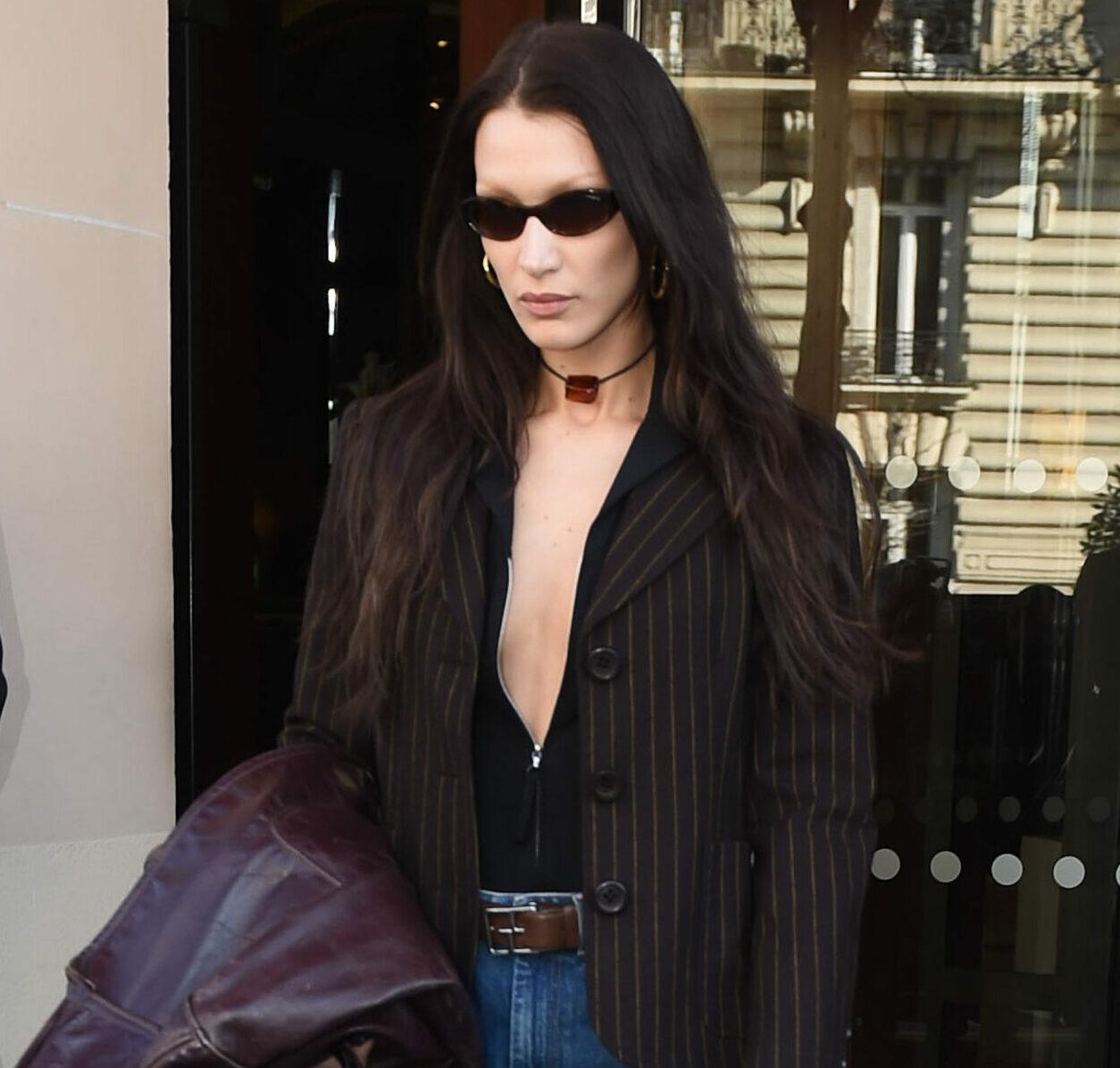 With almost a decade in the modeling industry, Bella is firmly within the highest echelon of the industry despite her continuous struggle with a number of illnesses. Among them are Lyme disease, hypothyroidism, and depression. The model admitted that she depended on the continued use of Adderall as a teenager to help her focus.
A resulting effect was that her appetite dwindled to almost nothing, which ushered in an eating disorder. Bella revealed that she had a calorie counting app she consulted most of the time that was "like the devil to [her].
The 25-year-old described her ideal lunch around that period to be "three raspberries" and a "celery stick." "I was just trying," she admitted. "I realize now to feel in control of myself when I felt so out of control of everything else. I can barely look in the mirror to this day because of that period in my life."
After "weeks of waking up in nearly suicidal despair," Bella revealed that she went to Tennessee for treatment. She apparently canceled all her appointments at that time and didn't participate in the September fashion week. The month off really helped her cope.
Bella Hadid Said The Industry Affected Several Other Models
View this post on Instagram
The supermodel didn't only talk about the modeling industry's effects on her. Via Vogue, she revealed that several tears girls came to her in the morning in between fittings for back to back shows, "completely destroyed." She said their hair would be burned off, with barely any meal in them and "exhausted to the point where they're shaking."
Bella added that while models were "standing up about sample sizes," now, she could barely fit in a Saint Laurent when she first got into the industry. The 25-year-old recalled when a stylist mentioned her weight because she was having difficulty getting in a dress.
"Looking back, I think, yeah, because a Saint Laurent sample size from the runway was just not a real size for anybody," she said. "But then you think there's something wrong with you, and no one around you is saying no, no, you're fine, don't worry, it's a small size."