January is becoming a bit of a doozy. First, we lost Bob Saget, and now Jason Momoa and Lisa Bonet have announced their split.
The couple has been together for more than a decade and married in 2017. They share a son Nakoa-Wolf and daughter Lola while Momoa is also a stepfather to Zoe Kravitz, Bonet's daughter with her ex-husband Lenny Kravitz. While their splitting up is crushing 2022, Twitter has some interesting reactions. Here goes…
Jason Momoa Married His Childhood Crush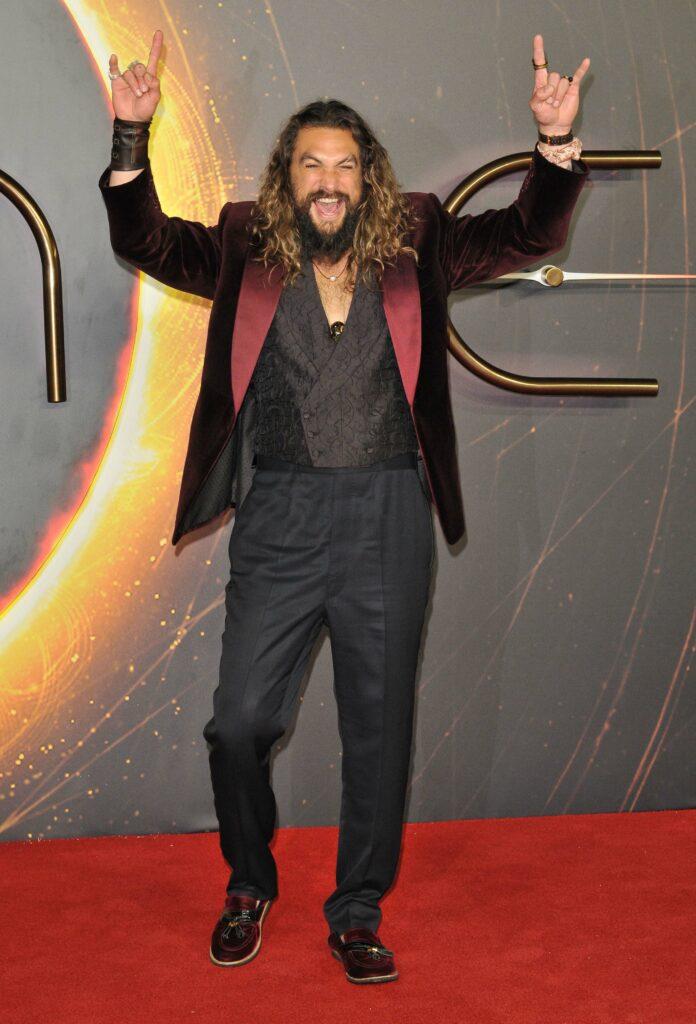 Jason Momoa had revealed that he had a huge crush on Monet when he was a kid, as he watched her play Denise Huxtable in the U.S. sitcom "The Cosby Show". In 2005, they were introduced to each other via mutual funds, and since then, they basically have been together.
According to a 2019 interview in Esquire magazine, Momoa admits that he never told Lisa this secret. He joked, "I mean, I didn't tell her that. I didn't let her know I was a stalker until after we had the kids. If someone says something isn't possible, I'm like, 'Listen here, I married Lisa Bonet. Anything is f–king possible.'"
But the love bubble, sadly, has burst, as Momoa wrote on his Instagram handle, "We have all felt the squeeze and changes of these transformational times… A revolution is unfolding ~and our family is of no exception… feeling and growing from the seismic shifts occurring".
Twitter Hates On Amber Heard?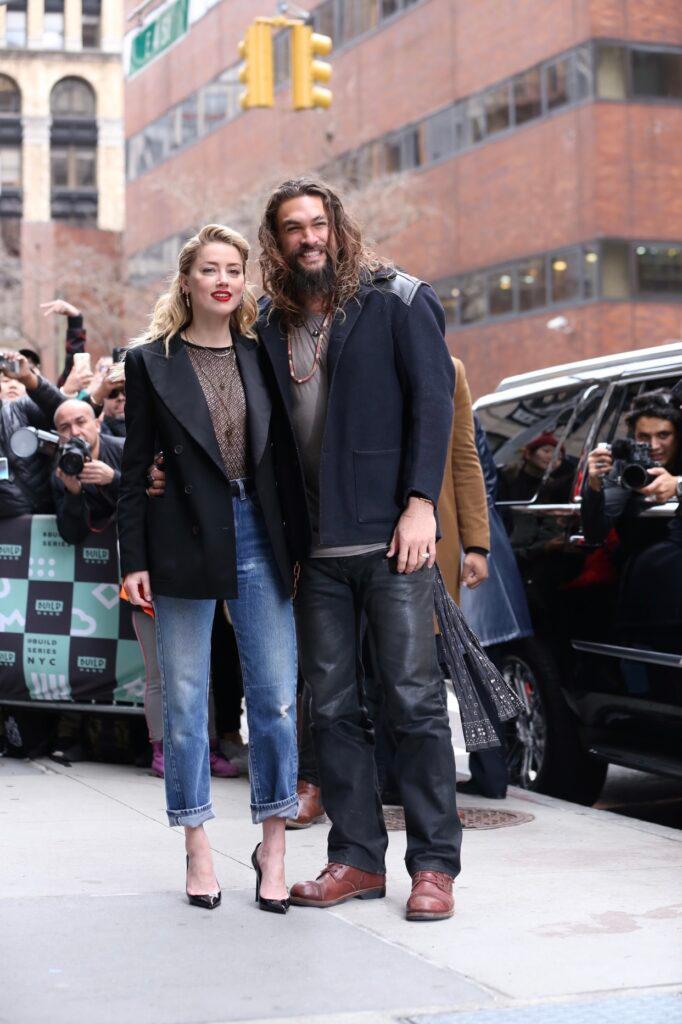 After more than five years of wedded bliss, and 17 years of being very much in love, Jason Momoa and Lisa Bonet have split up, and Twitter is feeling the shockwaves of their seismic shifts.
People are wondering what happened, and one target Twitter has found is Amber Heard.
Here's one explanation:
A reminder that #johnnydepp broke up his relationship not long after starring in a film with #AmberHeard
#jasonmomoa is now splitting with his wife after starring in a film with her.

The wait and see if she struck again has started. #JustSaying

— V C (@vwchilders13) January 13, 2022
Of course, the reality may be far from what Twitter is avidly imagining, but once a thought gathers, on social media, there really is no stopping it.
Meanwhile, Momoa and Bonet made a dignified joint statement, writing, "we are parting ways in marriage. We share this not because we think it's newsworthy ~ But so that~ as we go about our lives we may do so with dignity and honesty.  The love between us carries on, evolving in ways it wishes to be known and lived. We free each other ~to be who we are learning to become…"
While the split sounds poetic, Twitter is ranting against Amber Heard, still hurting over Johnny Depp.
Here's a rather vicious one.
What a vulgar and unpleasant blow job gob in the centre of the photo. Poor graceful, petite and beautiful Lisa Bonet, crushed by this devastating psycho Amber Heard. #AmberHeard #JasonMomoa #LisaBonet #JohnnyDepp pic.twitter.com/nOH2nCs2Kn

— BesteButter (@BesteButter) January 13, 2022
Twitter Missing Lenny Kravitz and Jason Momoa Bro'hood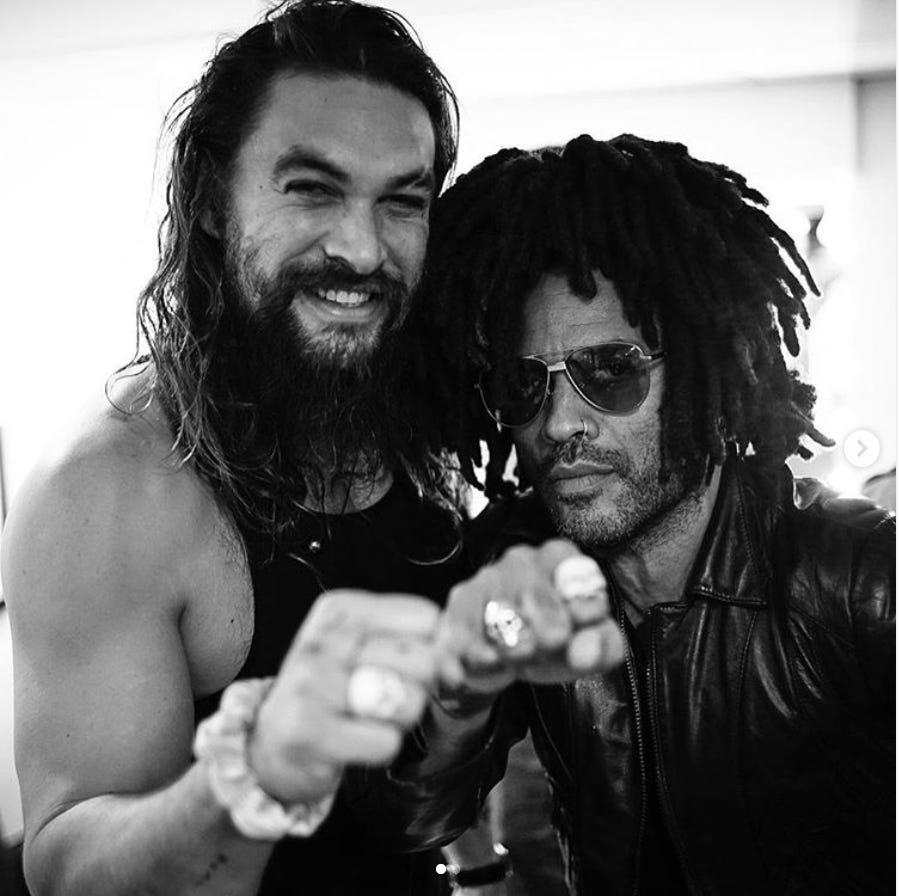 Twitter also worried where this split will leave the brotherhood shared between Lisa Bonet's old ex and now her new ex. As in Lenny Kravitz and Jason Momoa. Kravitz had once said that he loved Jason Momoa the moment he met him, so will the brotherly love survive the split?
Here's a Twitter user's take…
Lisa Bonet and Jason Momoa are getting a divorce but him and Lenny are still going to stay together right?

— Ma$on (@FirstGentleman) January 13, 2022
Others are wondering at Lisa Bonet's choice in men, because she keep them coming hotter.
Wrote one Bonet fan:
First Lenny Kravitz, then Jason Momoa; Lisa Bonet's third husband is going to be so hot that looking at him will be like gazing upon the surface of the sun

— Pigeon Fancier (@isabelzawtun) January 13, 2022
Fans have started calling it already. So far we read Pete Davidson, Henry Cavill, Jensen Ackles, and gasp, Timothée Chalamet.
Okay Twitter, you can stop now, please.
We leave you, with this.
Jason Momoa and Lisa Bonet both being single again means that I have 2 minuscule chances to marry either of them. The hope 2022 needed

— leftover waffles (@TopherMichelle) January 13, 2022