Jeannie Mai and Jeezy are proud parents! The famous couple recently welcomed their first child together and took to social media to share the delightful news with their fans.
Jeannie Mai And Jeezy Welcome Baby Jenkins
Proud mother Jeannie broke the great news on January 11 with a heartwarming photo of their child's crib at the hospital on Instagram. A footprint-patterned blanket and a "Baby Jenkins" sticker were placed in the crib.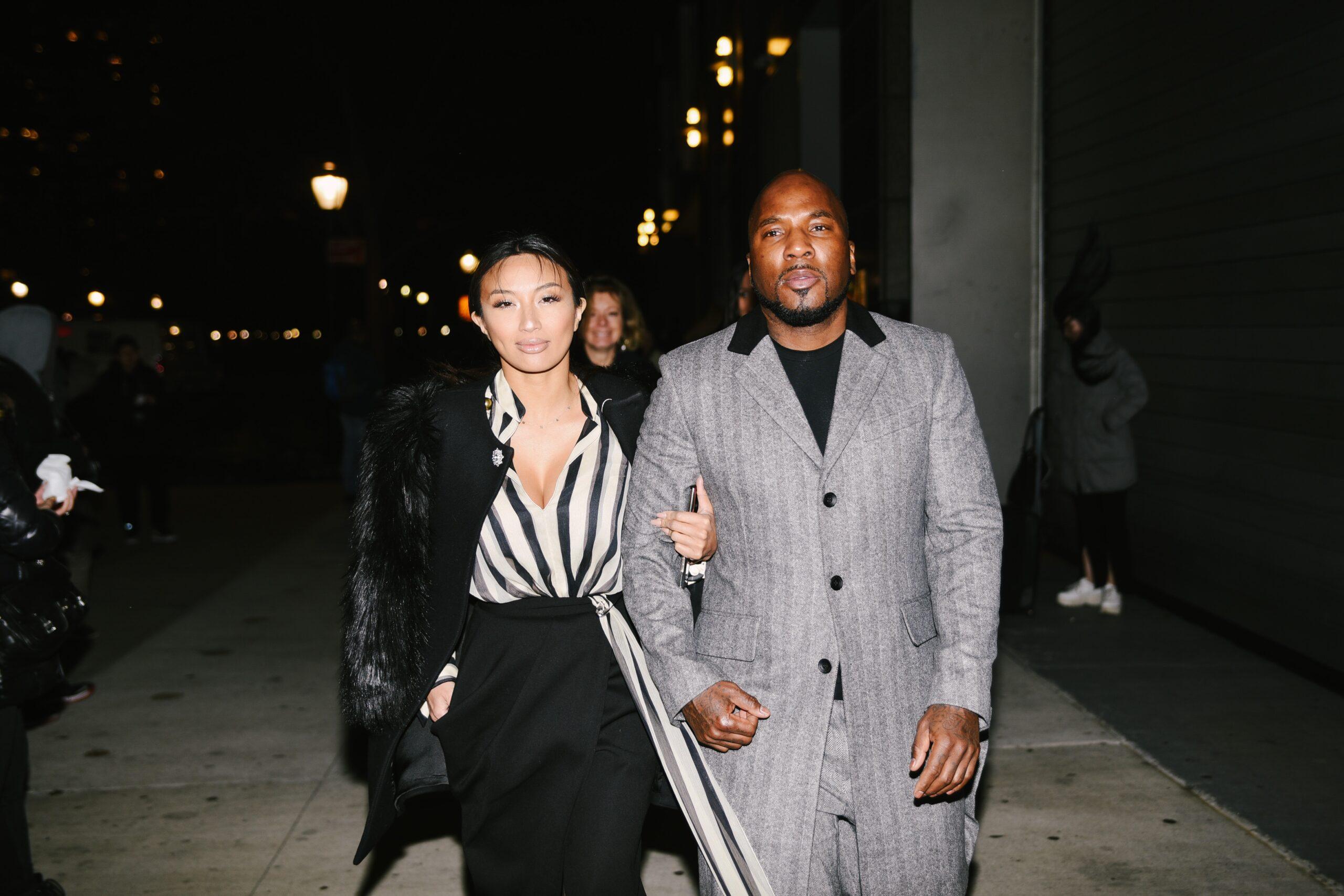 The newborn wasn't in view, and there was no indication of the child's gender, but Jeannie expressed gratitude for the safe delivery in the accompanying caption. The new mom wrote,
I asked God for a life of love and happiness. He sent me my family. Baby Jenkins is here
Fans and colleagues bombarded the comments section, congratulating the new parents. One comment read, "Congratulations gorgeous ❤️ over the moon for you guys!" while another declared, "AWWWW!!! SOOO HAPPY FOR YOU…THAT CHILD IS BLESSED!!!!"
Stars like Cynthia Bailey, Tamera Mowry, Nischelle Turner, and many more felicitated with the couple and sent them love and prayers.
A Winter Wonderland Baby Shower
Jeannie and Jeezy broke the news of their pregnancy in September with a heartwarming announcement. "The Real" co-host shared the news during an episode of the talk show, revealing that she had previously suffered a miscarriage.
View this post on Instagram

Last month, the television personality had an elaborate Winter Wonderland-themed baby shower and gave fans a glimpse of the massive celebration through her Instagram page. As The Blast covered, the show host looked breathtaking in a white dress that hugged her burgeoning baby bump.
The baby shower was held at the couple's home and featured lavish balloon decorations, lots of food, drinks, and snacks alongside a star-studded guest list.
"The Real" Co-Host Suffered Trauma In The Past
The news of Jeannie and Jeezy's first child made headlines as the couple initially declared that they bonded over their desire not to have kids. Jeannie, who was previously married to Freddy Harteis, had been vocal about not having children, but all that changed when the rapper came into her life.
The "How Do I Look?" alum revealed that while the news of having a child with the love of her life excited her, the joy was accompanied by some fear due to past trauma.
It still scares me whether or not I can keep a kid-safe from someone else who might hurt them.
View this post on Instagram
Jeannie had a bad experience with her mother after being sexually assaulted as a child. The duo didn't speak for eight years but have since fixed their relationship.