A critic slammed Kendal Jenner over her wedding outfit, thinking that other guests would have also found it inappropriate.
In November, Jenner showed up to the nuptials of her best friend Lauren Perez in a racy black number from Mônot.
A critic slammed the "Keeping Up With The Kardashians" alum for wearing such a revealing outfit, but it turns out Perez gave her the go-ahead beforehand.
Kendall Jenner Explains Her Outfit To Lauren Perez's Wedding
PEOPLE reported that on December 31, Perez looked back at her memorable wedding with a star-studded Instagram slideshow of herself and her husband David Waltzer with some wedding guests.
Jenner arrived at the ceremony in Miami with a jaw-dropping black Mônot dress whose design left little to the imagination.
A critic took to the comments to express displeasure over the "KUWTK" alum's look, writing, "Inappropriate outfit at wedding @kendalljenner I'm embarrassed for you. #cringe."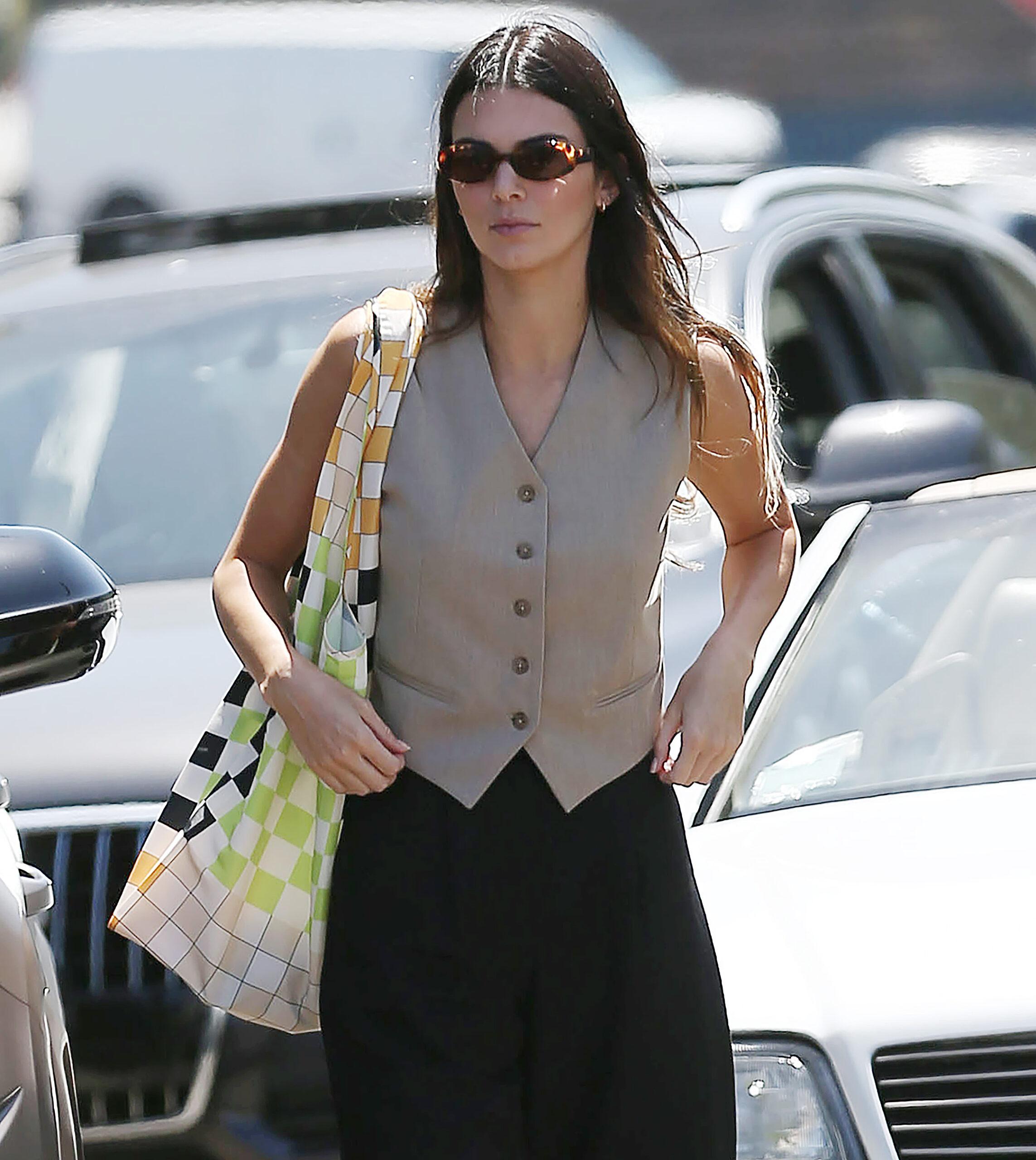 Another commenter wondered how the socialite's outfit was an outsider's business, rebutting with, "if the bride herself doesn't gaf why do you care? relax."
Perez agreed with the supporter and showed she was pleased with her best friend's look, adding, "tell em! SHE LOOKED STUNNING AND I LOVED IT !"
Jenner's response addressed all the criticisms about her dress and revealed that her best friend approved the outfit. She wrote:
"obvi asked for your approval in advance too 🥰 we love a beach wedding."
The "Kirby Jenner" Star Was Blazing Hot In Her Controversial Mônot Dress
Jenner was part of the celebrity guests at Perez's wedding, which was also graced by her supermodel friends Bella Hadid and Hailey Bieber.
The Blast revealed in November that the "This is Kylie" alum posted two clips of her show-stopping black Mônot dress. The outfit had multiple slits and minimal fabric covering her chest and abdomen.
In the first clip, Jenner was seen with Hadid and Hailey, snuggling in front of a mirror for a selfie with musician Jesse Jo Stark.
In the second video, the 26-year-old zoomed in and out of her mirror reflection while posing with Bieber, who turned heads in a strapless, sequined gold dress.
View this post on Instagram
The besties seemed to arrive at the party without their famous significant others. Jenner has been in a relationship with NBA player Devin Booker since 2020. 
On the other hand, Hailey is the wife of Justin Bieber, who she married in 2018. Hadid is dating art director Marc Kalman while Stark is seeing rapper Yungblud.
The "818 Tequila" Founder Throws Intimate 26th Birthday Party  
Jenner was born on November 3 and welcomed the 26th chapter of her life with an intimate birthday party graced by family and friends.
The Blast shared in November that the event was so private, the Victoria's Secret model did not share any clips of it on social media.
Bieber posted a peek of the festivities to her Instagram Story, which showed the celebrant blowing out the candles on a simple white cake with green floral decorations.
Jenner looked comfortable in a casual brown mock turtleneck and black bottoms at the garden event, featuring hanging lights and long tables covered with an array of food and drinks. 
The food selection also catered to vegans, including Kourtney Kardashian, who shared a delicious plate of vegetables and hummus to her Instagram stories.