Santa Claus isn't the only merry giver in town, as Bella Hadid spent her Christmas helping families in need.
Rather than going wild at fancy holiday parties, the 25-year-old supermodel skipped her usual glamorous outfits for a mundane look as she volunteered in New York City.
The runway star took to Instagram with a carousel of various pictures taken from the heartwarming event held by the Renell Medrano Food Bank in Yankee Stadium. 
Bella Hadid Gave Back To Society For Christmas
On Sunday, December 26, the co-founder of Kin Euphorics shared several pictures of herself dressed in a red sweater worn underneath a black puffer jacket and vest.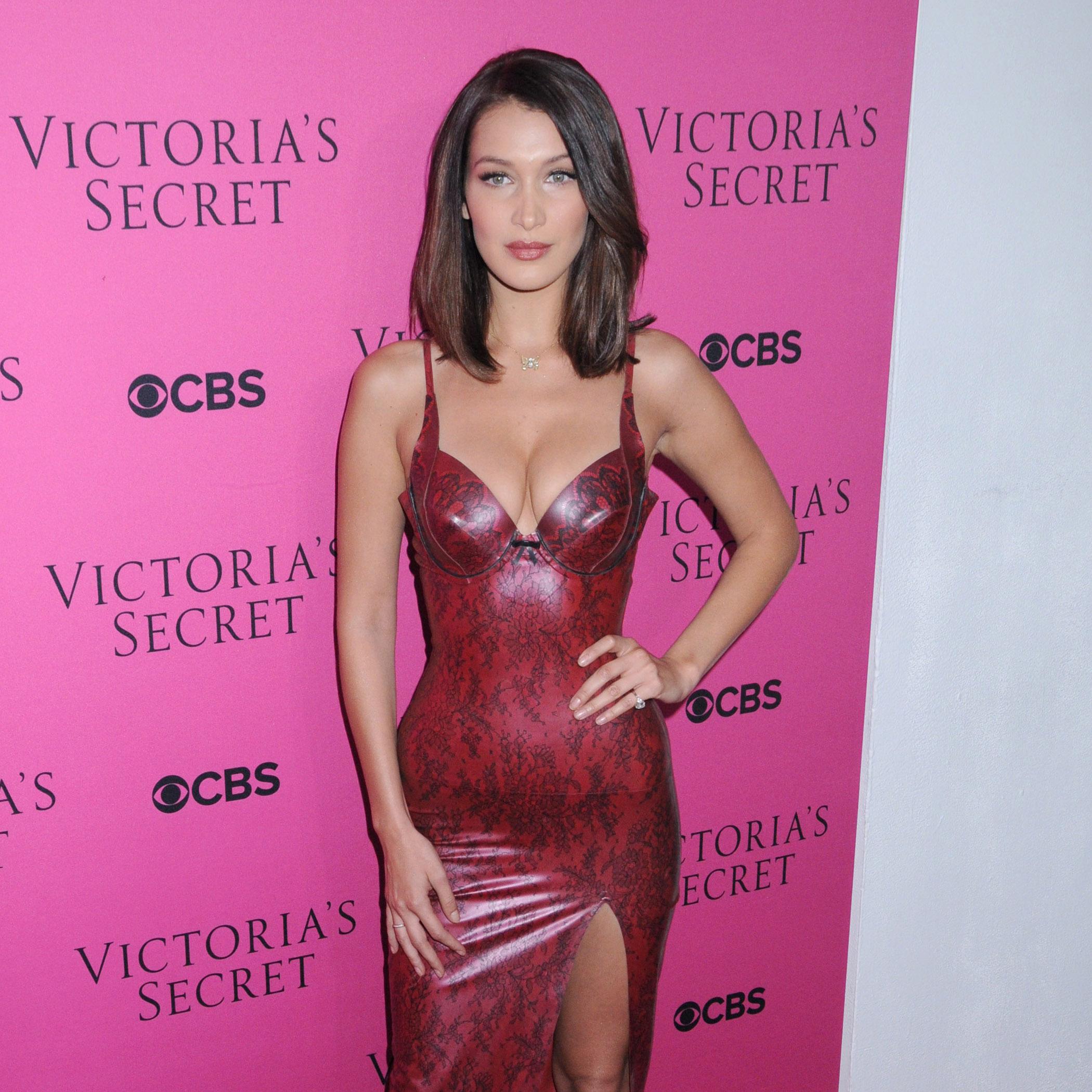 The casual yet cozy look was completed with camouflage trousers, while Hadid's brown hair was pulled back into a high bun as she rocked her natural beauty without makeup.
The first image was a selfie that captured Hadid in a warm embrace with another volunteer as they stood in front of a table covered with several orange bags that presumably contained food.
Following COVID-19 safety protocols, both the model and her friend wore nose masks as they posed for the camera. The pair were also seen handing out bags of groceries and toys to passersby in other photos.
In another slide, the Vogue cover girl gave fans a close-up view of her accessories, including camouflage sneakers that matched her trousers paired with red and black patterned socks.
The gorgeous brunette wore colorful beaded bracelets, various rings, and a gold chain bracelet. In the last post, Hadid revealed that fellow model Renell Medrano joined her for the charitable event.
The 25-year-old displayed the ID card hanging around her neck in the picture, and the credentials read, "Yankee Stadium Event 12-22-22, Renell Medrano Food Bank." 
If these photos weren't proof enough of the media personality's good heart, the catwalk alum captioned this post with a heartwarming confession:
"My perfect Christmas @foodbank4nyc .. These are a few of my favorite things."
View this post on Instagram
The Supermodel Received High Praise For Her Good Heart
As shared by PageSix, the Food Bank organization extended their heartfelt gratitude to the Victoria's Secret model in the comment section of her post.
The committee thanked Hadid for working with them and doing her best to bring smiles to the faces of NYC residents. Naturally, the model's friends and fans also commemorated her efforts. 
Celebrities such as Paris Hilton, Jet Atkin, and Medrano sang the runway star's praises with sweet comments that detailed their love and appreciation for the 25-year-old.
Although the media personality's philanthropic project touched most fans, a few people criticized the fashion magazine Covergirl for flaunting her contributions to the needy. 
Receiving criticism isn't new in Hadid's line of work, but the supermodel has never let that stop her from being the best at her job. The Blast previously reported that the lingerie queen teased fans on Instagram.
The sexy brunette shared a behind-the-scenes image from her recent photoshoot for Victoria's Secret Lingerie, in which the model showed her toned body in a black and white lace bra paired with matching panties.