Hailey Baldwin got a new tattoo!
The 25-year-old came up with a fun way to commemorate the Big Apple. On Sunday, celebrity tattoo artist Dr. Woo took to Instagram to show off Hailey's new ink. She had "new york" inked on her neck under the small diamond tat behind her right ear. According to Woo, she got it "awhile back."
Hailey's Request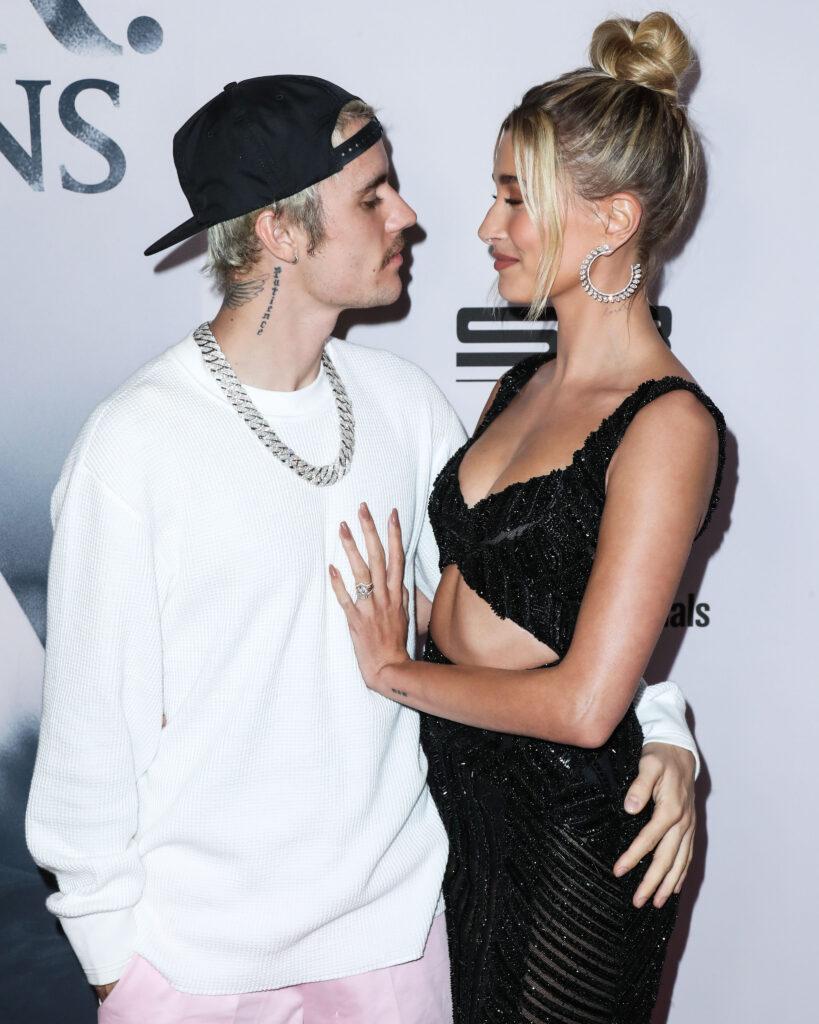 Hailey's new tattoo came sometime after her husband, Justin Bieber, revealed last year that his wife asked him to stop getting new tats on his neck.
The 27-year-old pop star shared some of his body inks in his 2020 YouTube documentary series "Justin Bieber: Next Chapter." During the time he talked about the large, thorny rose neck tattoo that went from right under his chin to his collarbone, he told viewers, "I think I'm done on my neck. That's a Hailey request."
For The Future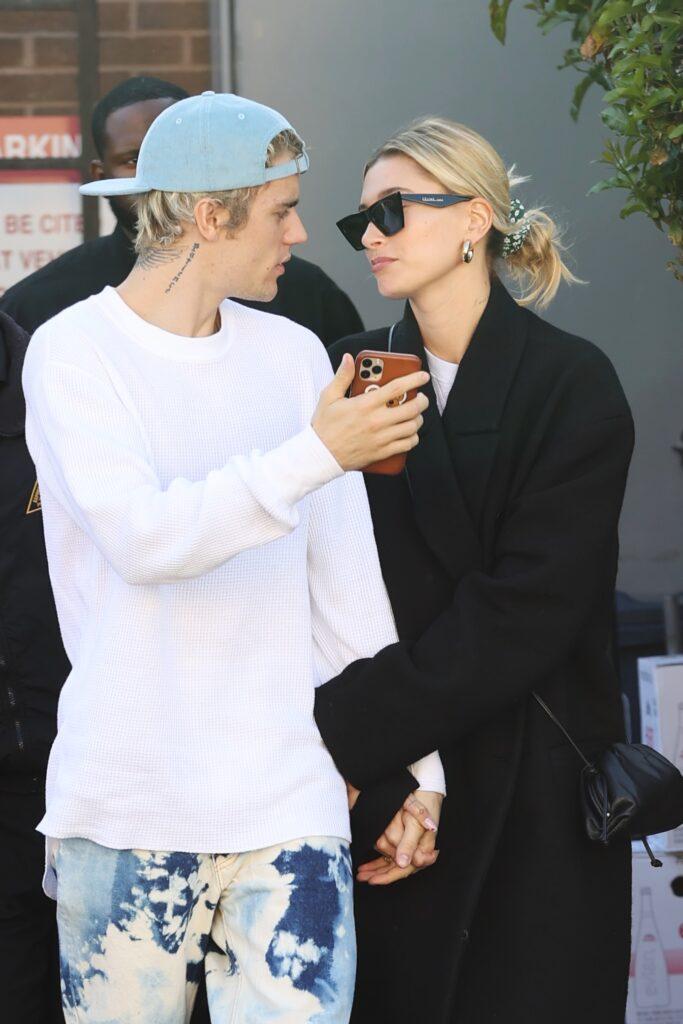 The singer also said he won't be adding any body art to his hands, because there's "something about" the way it looks with a suit. In addition, Justin's back is also off-limits as he's saving space for tributes to his future children.
Hailey has a penchant for tattoos, but hers are subtle and undetectable compared to her man's inks. The model has racked up a collection of over 20 tattoos since 2015. When it comes to her tats, she's a minimalist as her designs are tiny and simple.
Her Tattoo Journey
View this post on Instagram

In January 2015, Hailey got her parent's wedding anniversary inked in Roman numerals "VI-X-XC" (June 10, 1990) by JonBoy. Thanks to her, the tattoo artist got to ink some of her famous friends.
"If it weren't for her, I wouldn't have been tattooing Kendall and Kylie [Jenner], Justin [Bieber], or anyone else," he told Refinery29.
He added, "All these celebrities have come to me because Hailey said, 'Yeah, he's chill — go for it.'"
The model got a simple "g" inked on her neck behind her left ear. It was a tribute to Georgia Veach, daughter of Chad Veach, the founding pastor of Zoe Church in Los Angeles. The little girl was diagnosed with a rare, incurable brain disorder in 2012. Hailey got inked a month later by JonBoy again. Together with her cousin Ireland, they got matching "Baldwin" tattoos on their middle fingers.
Matching Tats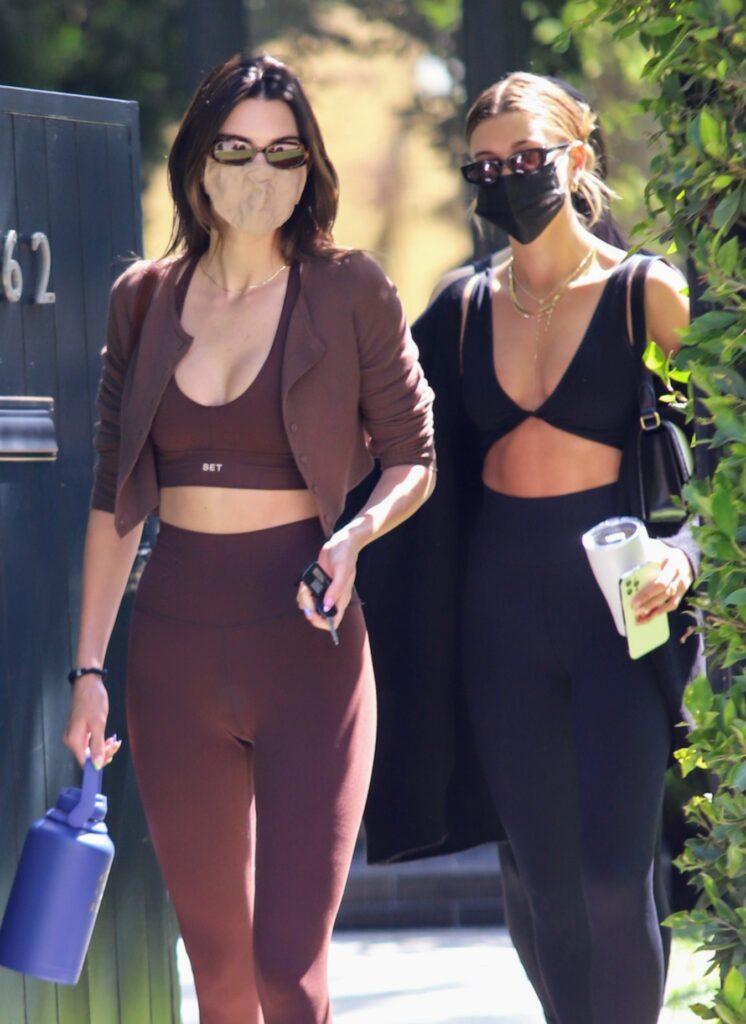 Hailey also went matchy-matchy with her BFF Kendall Jenner as they both got inked with broken hearts. JonBoy inked "minas gerais" on the model's left outer ankle later that year to pay tribute to her roots. Minas Gerais is a large inland state in southeastern Brazil.
In June 2016, the same tattoo artist inked the letters "pr" to her left hand and "ay" to her right, which was designed by Kendall. In the same year, she also got more tats on her fingers, including a small gun on her left middle finger, a star on her right middle finger, and a letter "k" on her left index finger. Hailey had the numbers "3:30" inked on her right hand — a tribute to the bible verse John 3:30. Her other tattoos can be found on her back, hips, and near the collarbone.
View this post on Instagram