Kanye West is about to unleash his genius on the fashion world, and this time he's working with some big names in the industry!
The rapper recently released something juicy on his Instagram, his first post since clearing his page following Virgil Abloh's death.
Kanye West Makes Instagram Comeback With Fashion Collaboration
Ye uploaded a portion of a contract agreement between his sportswear brand Yeezy, Balenciaga SAS, and The Gap. The contract excerpt didn't give many details about what the three fashion brands are up to.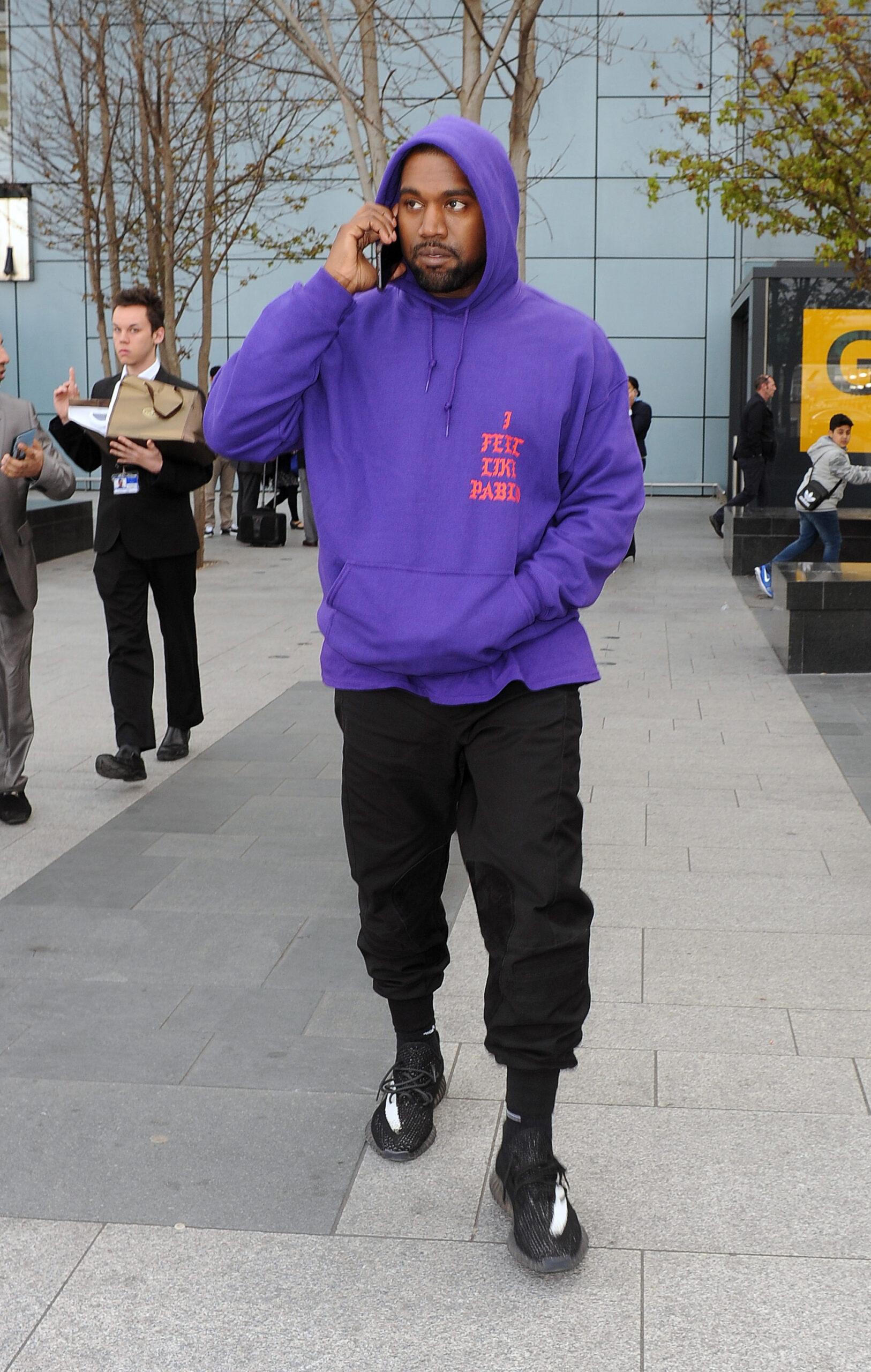 However, the powerhouses certainly have something in the works as The President and CFO of The Gap Inc., alongside The CEO of Balenciaga and Kanye, have all signed the binding contract.
True to Ye fashion, the "Heartless" rapper teased fans with a simple caption that read, "Yeezy x Gap x Balenciaga 👀👀👀 ." It didn't take long for fans to spiral in excitement in the comments section.
One comment read, "drip on the way," while another mentioned, "GOAT STATUS." A confused but thrilled fan commented, "I have no idea what this is means but yes." Of course, the comments section was not void of jokes, with one user writing, "Thought this was a divorce paper for a sec."
The. "Praise God" Rapper Is Back On The Dating Scene
Kanye's announcement about the brand collaboration comes amid his piping hot romance with Julia Fox. Weeks after begging for his estranged wife Kim Kardashian to return to him, the rapper seemingly moved on with the "Uncut Gems" actress.
View this post on Instagram

Their relationship, which started as a casual date, soon blossomed into a full-on steamy photoshoot. In a recent interview with Interview Magazine, Fox opened up about their new relationship, sharing some mind-blowing things Kanye did.
As you might know, Fox and Ye became an item over New Year's Eve weekend when they enjoyed a date in Miami. However, the pair further intensified things when they jetted to New York for a second date.
On Tuesday, the lovebirds attended Jeremy O. Harris' "Slave Play" on Broadway before going for another date at Carbone, where Ye's directed a photoshoot, showing him and Fox in risque positions.
A Super Luxurious Second Date
View this post on Instagram
Fox recalled how she met the Grammy Award-winning rapper in her sit down with the publication. "I met Ye in Miami on New Year's Eve and it was an instant connection. His energy is so fun to be around. He had me and my friends laughing, dancing, and smiling all night," said the 31-year-old.
She then spoke about how the rapper showered her with gifts on their second date.
After dinner Ye had a surprise for me. I mean, I'm still in shock. Ye had an entire hotel suite full of clothes. It was every girl's dream come true. It felt like a real Cinderella moment. I don't know how he did it, or how he got all of it there in time. But I was so surprised.
Fox is unsure where their romance is headed, but she sure is "loving the ride!"