Actor Nicolas Cage has another one on the way!
The 57-year-old actor has been married quite a few times. He was married to Patricia Arquette from 1995 to 2001. He was then married to Lisa Marie Presley from 2002 to 2004. His third marriage to Alice Kim lasted from 2004 until 2016. He married and divorced Erika Koike in 2019 before marrying his fifth wife, Riko Shibata, in 2021.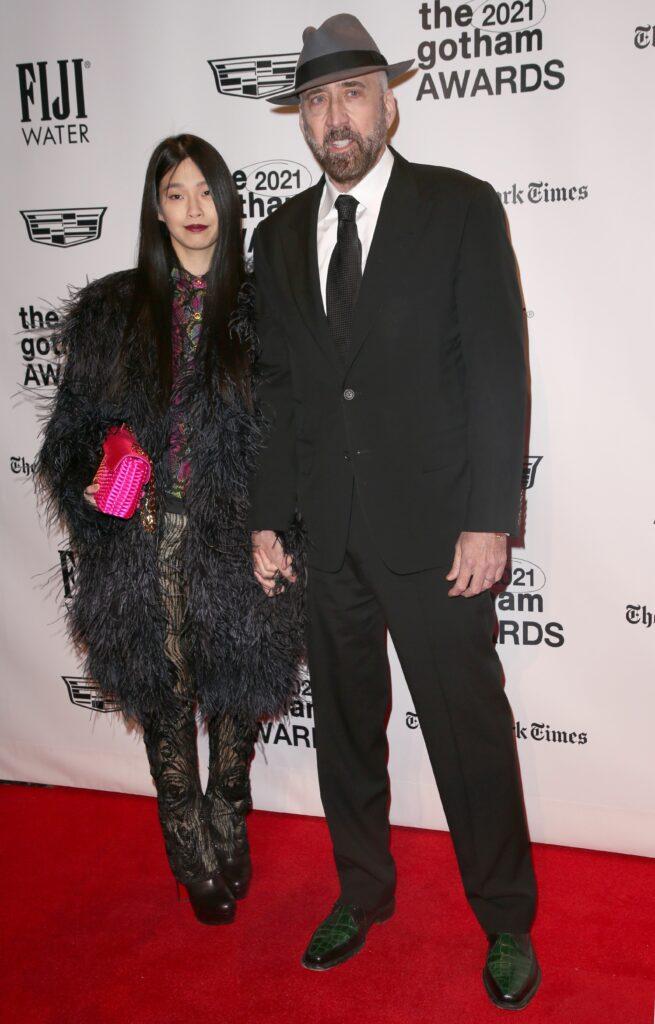 Cage has welcomed two sons, Weston, 31, and Kal-El, 16, from his previous relationship. This will be his first child with Shibata, 27. The couple reportedly met in Japan, and rumors of their involvement started when they were spotted on a date in 2020 in New Orleans.
A representative for the couple broke the news to People, who added that "The parents-to-be are elated!"
The "National Treasure" actor has been making headlines recently when he announced that he no longer wishes to be referred to as an "actor."
Nicolas Cage Doesn't Want To Be Labeled As An 'Actor'… Call Him A 'Thespian'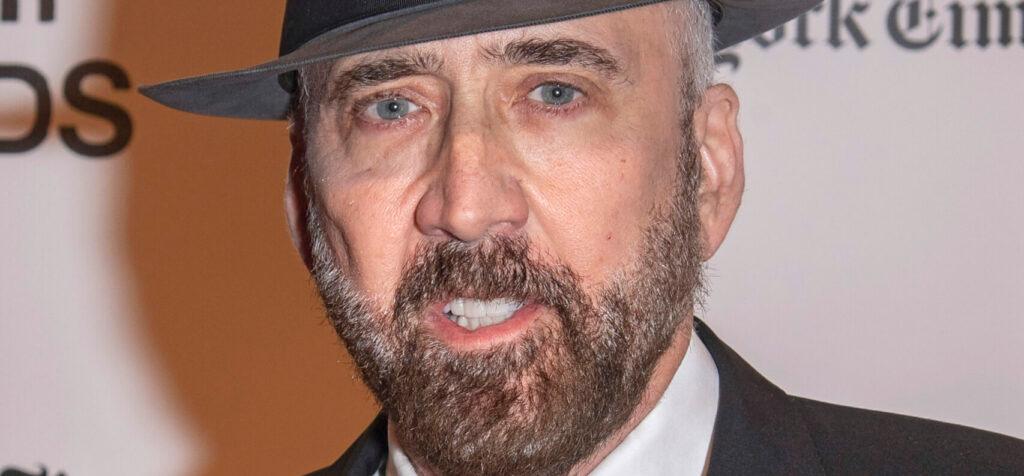 As The Blast previously reported, the "Pig" actor started out the new year by declaring that he no longer wants to be called an actor because he does not want to be associated with the term "liar."
Cage said that "For me, it always implies, 'Oh, he's a great actor, therefore he's a great liar.'"
"So with the risk of sounding like a pretentious a–hole, I like the word 'thespian,'" he continued. "Because thespian means you're going into your heart, or you're going into your imagination, or your memories or your dreams, and you're bringing something back to communicate with the audience."
He also doesn't mind that his acting has been referred to as "over the top," saying, "Well, when they say that to me, I say, 'You tell me where the top is and I'll tell you whether or not I'm over it.'"
Critiques about his acting could be why he considers auditioning for roles the worst part of the entertainment business.
Nicolas Cage Commiserates With Andrew Garfield About Casting Calls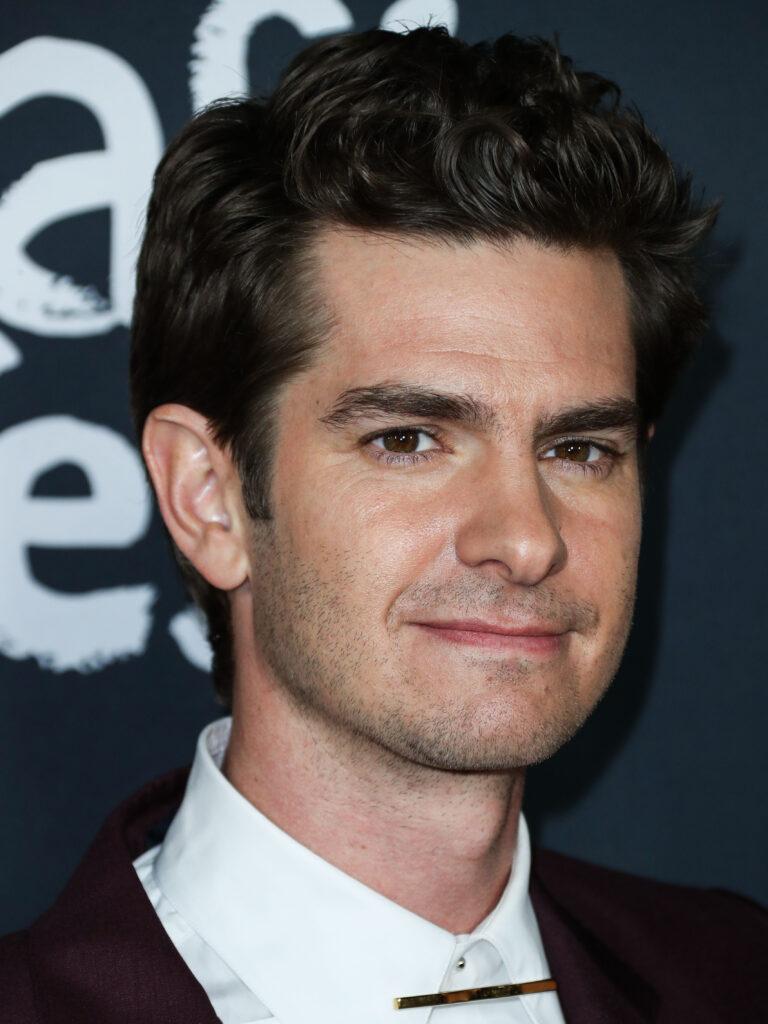 During a conversation with "The Amazing Spider-Man" Andrew Garfield, 38, for The Hollywood Reporter's annual Actor Roundtable, Cage agreed with other actors that auditioning for roles is "the worst."
"In a casting office, how would they really know if something was great?" Cage asked. "If it was truly great, it would be unlike anything they'd seen before, it would be original, and that would probably terrify them."
"They're not going to know greatness when they see it," he continued. "They don't know better than we know. They don't. We know. We know what we can bring. We know what our instrument is."
He added, "They either, rarely, have that eye where they can go, 'Oh, wow, I felt it,' or they're by and large going to be terrified of it, which is what my experience was."
Cage has often considered himself a bit of a "rebel" when it comes to his acting technique.
"Stanislavski said the worst thing an actor can do is imitate," Cage said in an interview with Variety. "Being a bit of a rebel, I wanted to break that rule."
Cage Also Revealed That He Had To Give Up Karaoke As Therapy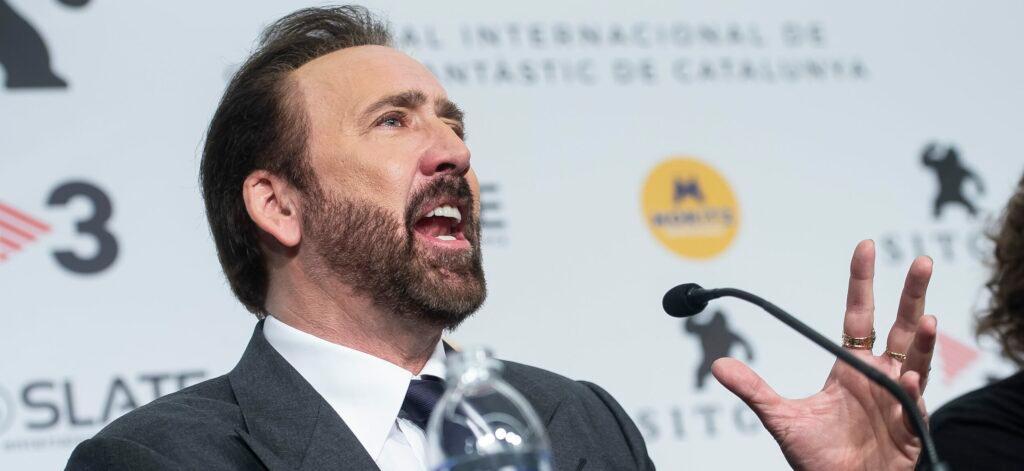 During their candid talk, Cage also revealed that he used to use karaoke as a form of therapy until someone posted his performance of Prince's "Purple Rain" online. The video, which was filmed in April 2019, quickly went viral – much to Cage's chagrin.
"Well, yeah, for me, karaoke was like therapy until someone videotaped my punk-rock version of Prince's 'Purple Rain' and it went everywhere and I said, 'I'm not going to karaoke any more,'" Cage explained.
"Don't steal the gift from the world," Garfield replied. "You need to keep giving."
"Well, singing is therapy, I think," Cage said. "Absolutely."
Cage added that "karaoke's supposed to be private. It's like a prayer."
Cage And Other Actors Discuss Fatal 'Rust' Shooting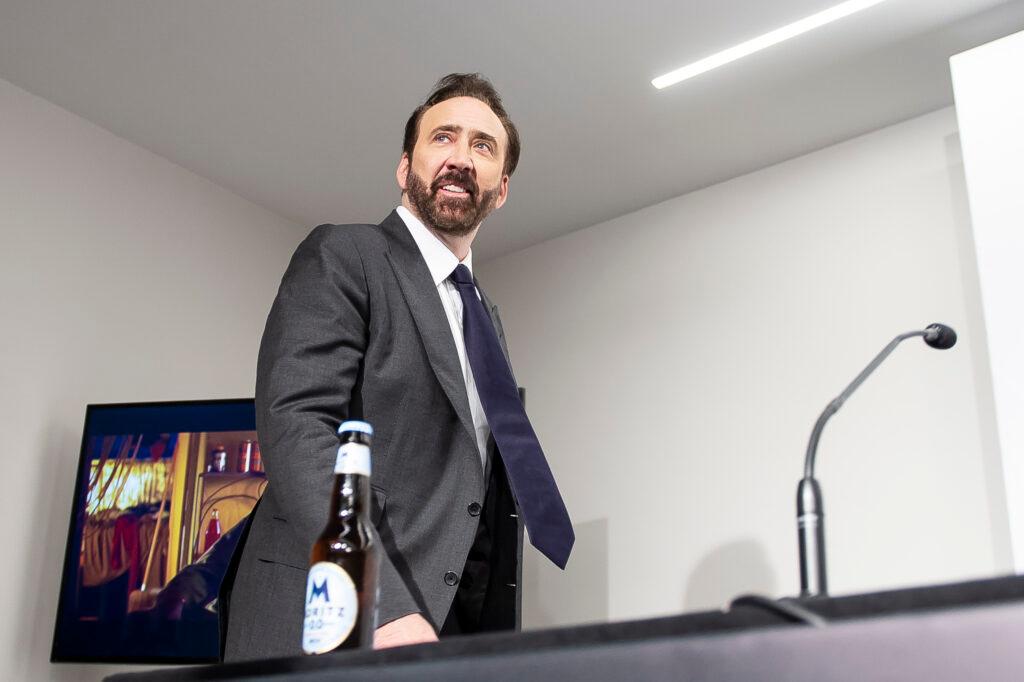 During the talk, he, Garfield, and "Game of Thrones" actor Peter Dinklage also spoke candidly about the fatal "Rust" shooting that killed cinematographer Halyna Hutchins.
"I don't want to cast blame anywhere, but I do think, and I'm not talking about anybody, but people don't like the word movie star," Cage began. "We want to be humble actors. But a movie star is a bit of a different kind of presentation because you need to know how to ride a horse."
"You need to know how to fight. You're going to do fight scenes," he continued. "You need to know how to ride a motorcycle. You need to know how to use a stick shift and drive sports cars, and you do need to know how to use a gun. You do."
"You need to take the time to know what the procedure is," he added. "Those are part of the job profiles."
"Now, the stuntman and the movie star are two jobs that co-exist, they co-exist," he continued. "Every stuntman needs to be a movie star and every movie star needs to be a stuntman. That's just part of the profile… And that's all I'm gonna say about it."