Billie Eilish is very active on social media, and one of her recent fan engagements on Instagram included plenty of reminiscing.
Billie asked fans to give her specific dates, and then posted her corresponding memories to those dates in her Instagram stories.
Billie Reflects On Fun And Hilarious Moments
Billie has definitely been bringing some interesting content to her IG stories, since early this morning. These include a video from May 5 of last year, of her dog on a couch, at a recording studio.
Billie also uploaded her taking her blonde hair out and putting in red, as well as her riding around Los Angeles, in June 2021. There was even a hilarious photo of her being face to face with a horse, back on April 28, 2021.
November 22, 2021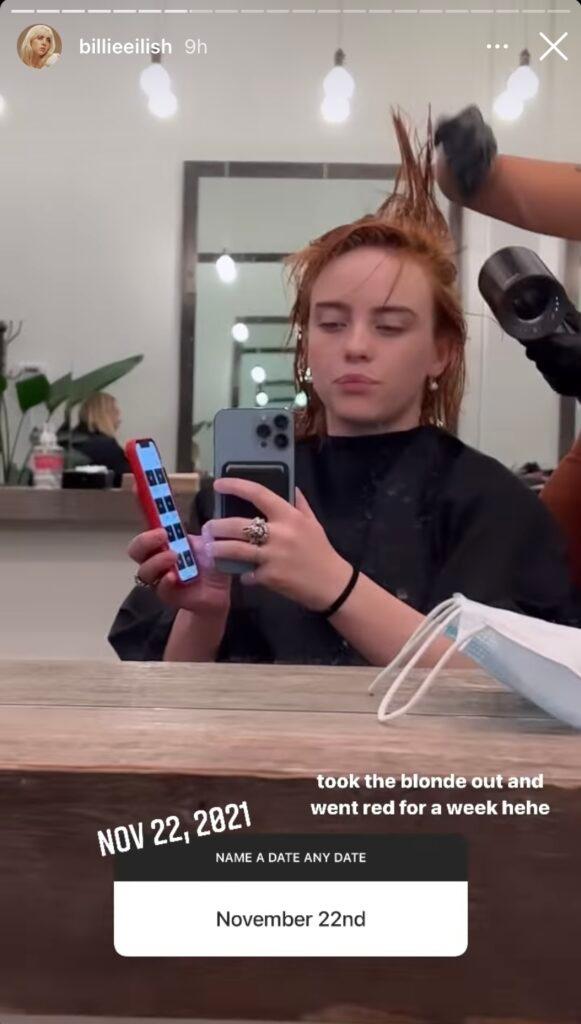 April 28th, 2021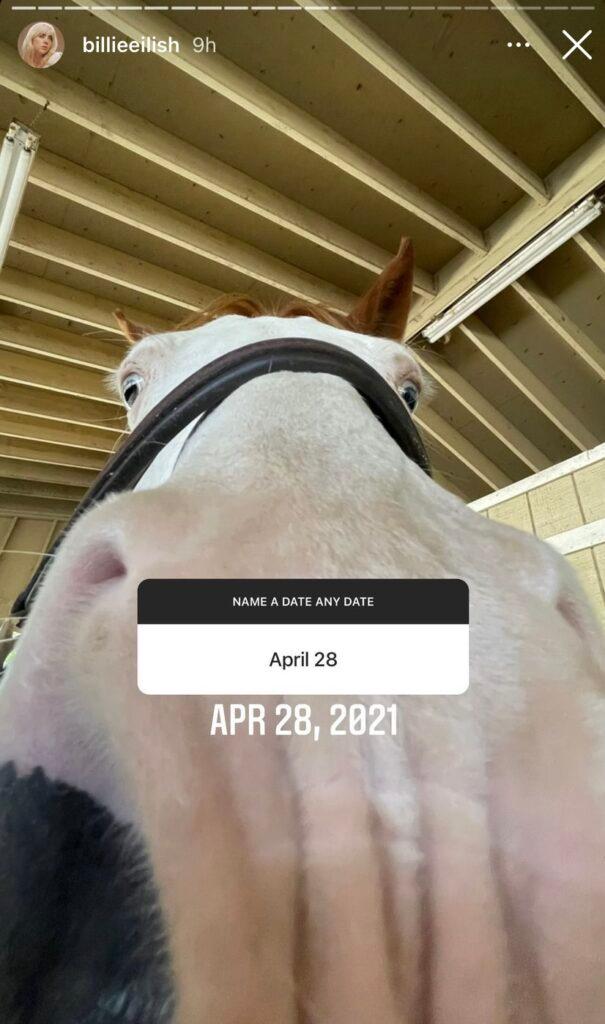 Billie Opened Up About Impacts Of Her Watching Porn
Eilish has also been trending on social media, due to her recently revealing that she started watching porn at the age of 11. The singer appeared on "The Howard Stern Show," where Eilish claimed that porn damaged her brain.
"I think it really destroyed my brain and I feel incredibly devastated that I was exposed to so much porn," claimed Eilish.  "I think porn is a disgrace. I used to watch a lot of porn, to be honest. I started watching porn when I was like 11.The first few times I, you know, had sex, I was not saying no to things that were not good. It was because I thought that's what I was supposed to be attracted to."
Eilish also believes that the negative impacts of her watching porn so young, damaged her performance in the bedroom, in her later years. Sleep paralysis and nightmares are also side effects that Eilish claims to have gone through, as a result of this trauma.
Billie Hosted 'SNL' Last Month
Eilish's porn comments also came the weekend after she hosted "Saturday Night Live." The 20-year-old superstar delivered the opening monologue, and was also a guest performer.
Billie Eilish made her #SNL hosting debut, and kicked things off with an enlightening monologue. pic.twitter.com/4qtTT3MWf2

— Pop Crave (@PopCrave) December 12, 2021
Billie Released Sophomore Album In 2021
2021 was also another huge year for Eilish, in her music career. This was after releasing her sophomore album on July 31, "Happier Than Ever." This project was led by the hit singles "My Future," "Therefore I Am," and "Happier Than Ever."
Happier Than Ever went on to debut at number one on the Billboard 200, as that marked Eilish's second consecutive number one album.
Next month, Eilish is also scheduled to venture on her "Happier Than Ever Tour." The first concert is set to take place on February 3, in New Orleans. This tour will run all the way through July 2, as it will conclude in Zurich, CH. Special guest performers include Willow, Duckwrth, Jessie Reyez, Jungle, Arlo Parks, and Girl In Red.
View this post on Instagram