English television and radio presenter, Rylan Clark-Neal is allegedly making his way back to television as a co-presenter on "Strictly Come Dancing: It Takes Two." The television personality took time off three months ago following marital problems, but it seems like he's all good now and ready to dive into work.
Per The Sun, Clark-Neal, who has been co-presenting with Zoe Ball on the BBC show for two years, is ready to get his groove on, and fans are excited about this.
The presenter kicked off his television presence after finishing in fifth place on the music talent show "The X Factor." After this, he enlisted for Celebrity Big Brother season 11, and won. In September 2014, Clark-Neal announced his engagement to another Big Brother housemate, Dan Neal.
A year and few months later in November 2015, the pair got married in a private ceremony. Sadly, after being together for six years, they decided to split, which made Big Brother fans devastated.
Keep scrolling for more details.
Clark-Neal Misses Work
A source explained to The Sun that Clark-Neal has been anticipating coming back to work for a long time, and he hopes that fans can receive him with love and joy. Back in May, his co-presenter, Zoe Ball decided to quit the show, and was replaced by another professional, Janette Manrara.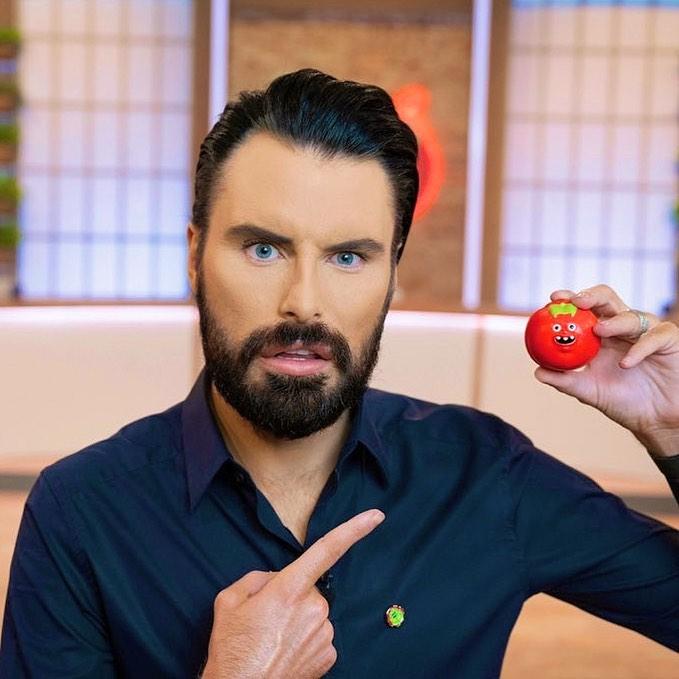 The source noted that Clark-Neal is ready to work towards the coming extra ballroom dancing instalment, that is set to begin on an unspecified date in September. More information from the source, alleged that the presenter is 'hopeful' about his return to television, as he has missed every bit of it since he took a break few months ago to deal with his marriage and divorce.
The source said; "Rylan spent time away from the spotlight focusing on his wellbeing surrounded by friends and family."
It's still sad to say goodbye to the lovebirds, but fans have noted how much they love and support the soon-to-be ex-couple in their respective lives after the divorce is finalized.
The Work Misses Clark-Neal
No doubt, Clark-Neal was a respected and loved presenter on the show, and his announcement to step away from it a few months ago put fans in a state of bewilderment. However, they respected his decision, and supported him through it all.
Aside from his fans, Clark-Neal also had the support for the show's producers and filming crew, who loved him and wished him the best when he made the decision to leave the show. Now that he is likely coming back, a source told The Sun that the crew is psyched to have him back, however, they do not want to put any pressure on him to hurry his return.
"It's all looking positive and the team at It Takes Two always have a lot of fun filming. It's a joyful show to work on. Of course, everyone backstage wants what's best for Rylan and aren't putting pressure on him," the source revealed.
To confirm his return, MailOnline reached out to Clark-Neal and Strictly dancing for a comment, but are yet to receive any feedback.
A Back Story
When Clark-Neal announced that he was leaving Strictly Dancing, he also stepped down from his roles on "Eurovision" and "Radio 2." His decision at the time was based solely on his crumbling marriage to former policeman, Neal.
Although the presenter never revealed that he was only going for a short time, Strictly Dancing held out hope that he would make his return very soon, by keeping his slot as a presenter empty for months.
His other television jobs however promised to always root for him, and asked that he took as much time as he needed to conclude on anything that involved his marriage and partner. At the time of his departure, Clark-Neal did not make any comments about what he hoped to achieve with the short break, but reports had already confirmed that his six-year-long marriage to Neal was already over.
All the presenter did, was take time off to heal and get help the best way he could, and that was only possible if he was not always in the spotlight.
Why Did Clark-Neal & Neal Breakup?
DigitalSpy reported in June 2021 that Clark-Neal spoke out about his failed marriage after several speculations went viral on social media.
The presenter acknowledged that he and his then partner had been spending time apart to focus on their mental health, but he did not appreciate how the media tried to portray their marriage and eventual split. He went on to share a cryptic reason as to why they decided to end their marriage abruptly.
"I have made a number of mistakes which I deeply regret and have inevitably led to the breakdown of our marriage. I am trying to take each day at a time and would like to say thank you to everyone for their support and for respecting our privacy at this time," he stated.
The Sun reported that colleagues like Katie Price, Simon Cowell, and Pussycat Doll, Nicole were the support system that Clark-Neal had on his side during what he described as a 'dark place' in his life.