Since Prince Harry announced that he was writing a personal memoir royal sources have gone into a frenzy to find out what's going to be included in the book. We obviously won't know for sure until 2022 what Harry has to say. Having to wait though is putting a lot of stress on some royals. Particularly, the couple who reside in Clarence House. Out of all of the royal houses, it's the residence of Prince Charles and Camilla Duchess of Cornwall that seems to have taken the news of Harry's new book the worst!    
A Softer Blow Than The Oprah Interview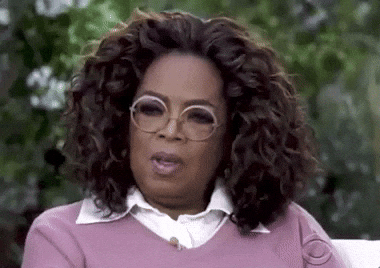 As we mentioned before, at this point Harry hasn't even finished the book so it's impossible to know what is going to be in it. Certain sources are speculating that we won't be getting anything major. At least when compared to what we heard in the famous interview between Harry and Meghan with Oprah. 
If we go by what Harry's said after the Oprah interview, there are a couple of things that should still worry the royals. Harry has openly criticized Prince Charles for being a bad father. There's a part of his life though he hasn't yet touched upon. 
Prince William & Harry's Relationship With Camilla Parker-Bowles
   Carfax2, CC BY-SA 3.0, via Wikimedia Commons
When it comes to the royals, and particularly William and Harry there's almost no part of their lives that we don't know about. The two boys grew up right around the time that the royals became "celebrities". They endured things that younger generations didn't have to deal with. 
There's a part of their lives, though, that has remained very much in the dark. That is their personal relationship with their stepmother Camilla. Charles actually waited to marry Camilla until both William, and Harry had gone off to college. Still, the relationship between Harry and Camilla may not be all that great. 
Clarence House's Concerns 
We have no clue as to how bad the relationship between Harry and Camilla might be. The book may just be a door into that world. That's why royal sources are claiming that Clarence House is in a frenzy trying to figure out what Harry might write in the book. A royal source told The Daily Mail, 
'Let's be honest, Harry has never been close to the Duchess of Cornwall. If he documents their fraught relationship in the book it could be very damaging at a time when Charles is laying the groundwork for her to become Queen.'  
Is This The End Of Harry & Prince Charles' Relationship? 
We mentioned that there are essentially two points of view when it comes to Harry's book at this point. One side says, there's nothing to worry about. Across the pond, though the situation is being described as the final nail on the coffin of Harry's relationship with The Royal Family. 
Harry has already come at his father saying directly that he passed on a legacy of pain and suffering. That pain may have a lot to do with Camilla. How she broke up his parent's marriage. Also, according to Harry Prince Charles never rode bikes with him. If he's still bitter about that, it's safe to say the whole Camilla relationship isn't something he's stoked with!