It was only yesterday that it was officially announced that Prince Harry is working on a memoir set to be published in 2022. In all of the recent times that Harry has been given a chance to publicly speak out about his family, they haven't come out of it looking great. Naturally, there's a little tension in the palace at the moment.
There may also be some jealousy as it has been reported that Harry is going to be making 20 million upfront for his book! You may be thinking William's got access to way more cash! Yeah, but that's dad's money or the Queen's. Plus, they have him working every day for it!
Will Harry Keep The Money?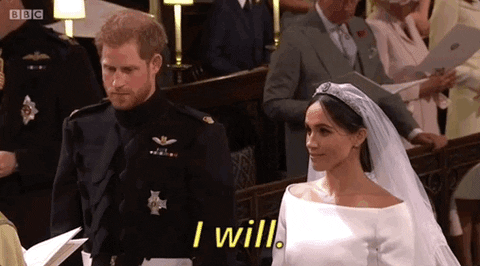 One of the main reasons why this news is relevant today is because just yesterday it was understood that the proceeds from the book would go to charity. However, this payment may not be part of those royalty payments that the Prince plans to donate. Therefore, there's plenty of speculation that Harry and Meghan will actually keep this cash. If they do that, they could start finding other ways to keep some of the bits and pieces that they first said would donate to charity!
It's Not Necessarily A Ton of Cash
Yes, 20 million dollars is a ton of cash! It's just not as much cash when you compare it to the 65 million dollar deal that the Obama's Barack and Michelle got for their books. Speaking of the Obama's there's been a lot of speculation over whether they had an influence in Harry and Meghan's decision to move stateside. Sources in the know claim that Harry and Meghan know the Obama's, but the relationship is not as close as people think. It's just a coincidence then that they picked up the same publisher? By the way, Harry's ghostwriter is picking up 1 million dollars in advance as well. Making many of us question our career choices this evening.
Did Buckingham Palace Know About The Book?
Yesterday there were reports from other outlets,  that mentioned Prince Charles was blindsided by the news. Harry's camp though is hinting at the fact that at least some members within Harry's family knew that the book was a possibility. While also mentioning that Harry would not be required to get permission from the Queen or his father to make the book in the first place. It may have been a topic though that was discussed in Harry's recent trip to the UK. Buckingham Palace reportedly told PEOPLE,
"Any clarification about the book would be a question for the Duke and Duchess of Sussex."
Following In His Great-Uncle's Footsteps
These photographs were taken from January 20, 1969 to August 9,1974, under the direction of President Nixon's personal photographer, Ollie Atkins. This particular image is by Jack E. Kightlinger., Public domain, via Wikimedia Commons
There are a lot of parallels between the life of King Edward VIII later Duke of Windsor and Prince Harry. For one they both have a thing for American divorce women who push them to leave royal life. Also, as Duke of Windsor after giving up the throne Harry's great-uncle Edward released his own memoir. The book titled A King's Story: The Memoirs of the Duke of Windsor was released in 1951. In it, is potentially a very similar story to what we will be able to find in Harry's new book. Growing up royal, budding heads with the royal household, and quitting everything to be with the women they loved. Romance, betrayal, spy stories? Honestly, we really don't know what we will be featured in Harry's upcoming book!