Shutterstock | 1595156
Kim Kardashian is looking very different as a granola-promoting bed photo of her gains views. The 40-year-old reality star and KKW Beauty founder, now an icon when it comes to all things contouring and lips, was decidedly stripped-down as she appeared in a Poosh Instagram photo, with the lifestyle brand from 42-year-old sister Kourtney Kardashian offering some new content, including Kim. On Wednesday, Poosh talked breakfast granolas with a recipe shared from Kim herself, but fans are reacting to the photo. Check it out below.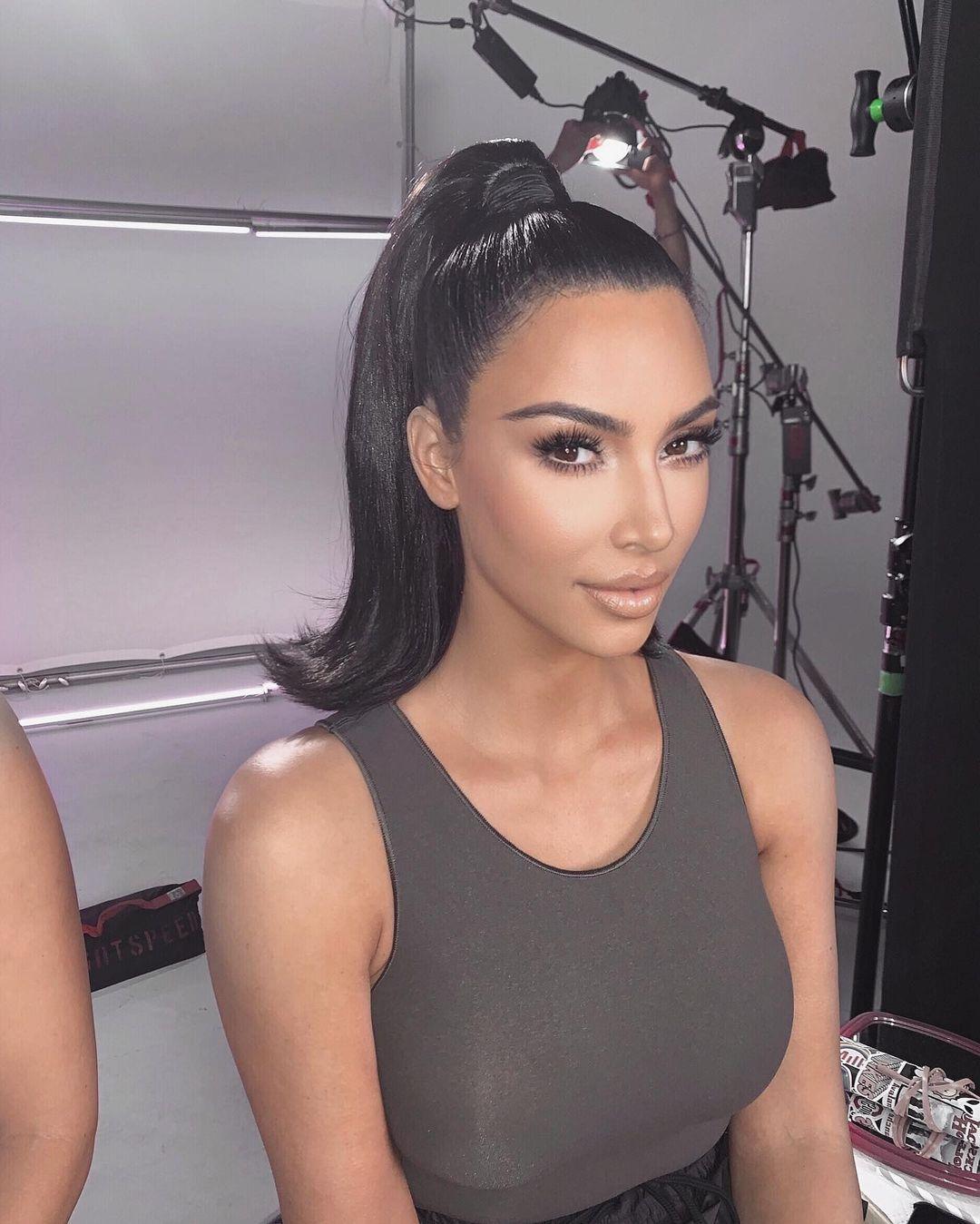 KimKardashian/Instagram
Scroll for the shot. Kim, who was definitely made up as she walked fans through her now-viral vegan tacos this month, had been photographed super pare-down and posing amid white sheets and in an unmade bed. The "Keeping Up With The Kardashians" star, wearing only a gray sweatshirt, had nothing but her ponytail for hair and makeup, looking gorgeous in a rare, makeup-free moment as she flashed her tan legs.
Kim wasn't even wearing nail polish as 2019-founded Poosh brand offered up its "newest summer breakfast addiction."
Poosh, which regularly enlists celebrity help for its promos and has included the likes of supermodels Gigi Hadid and Emily Ratajkowski for its content, took to its caption, writing:
"Meet your new summer breakfast addiction — Kim's gluten-free + vegan vanilla pecan granola. Find @chefmarinala's delicious recipe at the link in our bio.
?: @kimkardashian
pooshtheboundaries #pooshpalate."
"She looks like Kourtney," a fan quickly replied, although another user fired back: "Nope." A fan also asked if Kim is "vegan now," after all the media buzz.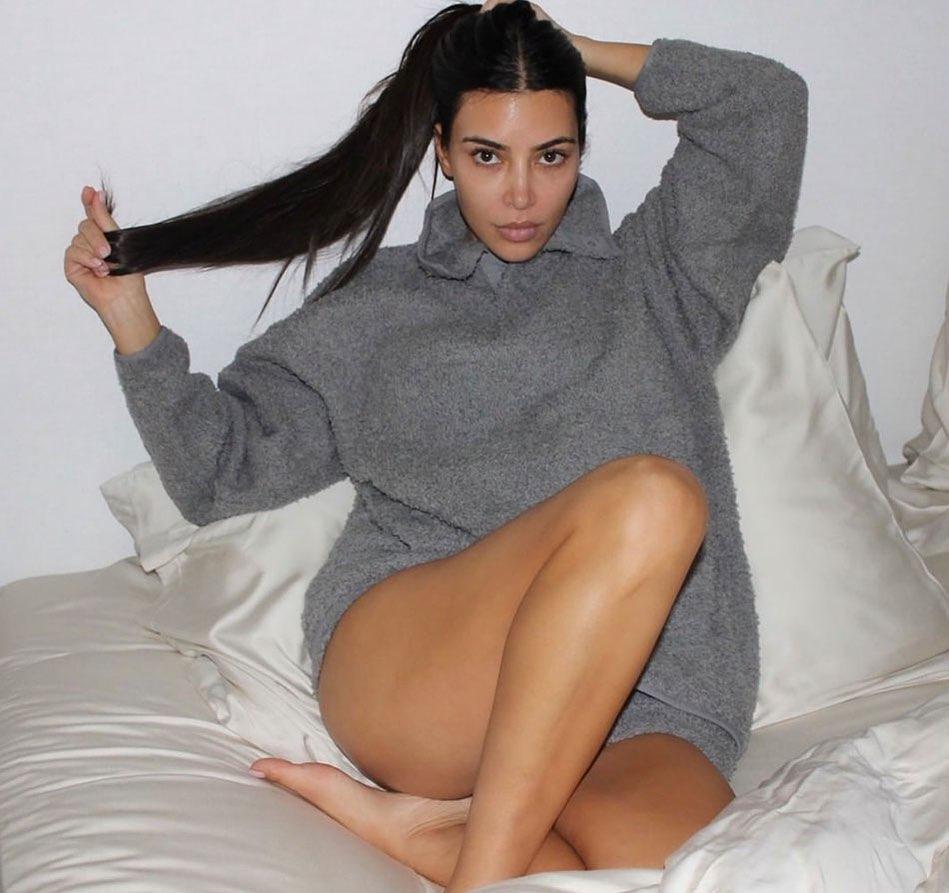 Poosh/Instagram
Back in 2016, when things between Kim and now-estranged husband Kanye West were all peachy, the star opened up, actually revealing that 43-year-old West preferred her without any cosmetics. Speaking at a Vogue event, the mom of four revealed: "My husband loves me without makeup so… I would wear make up 24/7 if I could, but he likes me without it."
"He wanted us (Kim and her sisters) to look age appropriate and so he sent us to make-up school… ," she added of deceased father Robert Kardashian. More photos after the jump!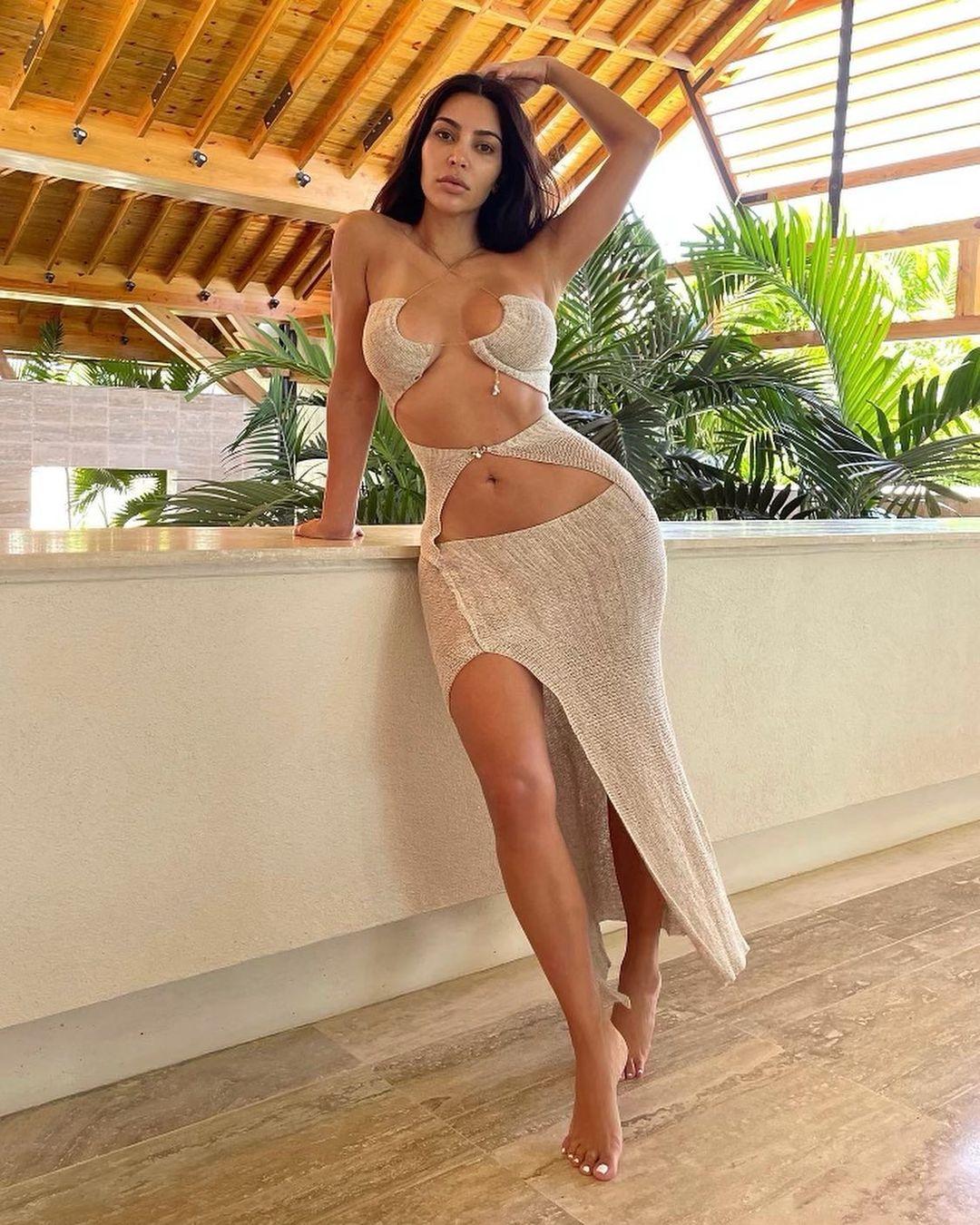 KimKardashian/Instagram
Kim, whose bare backside "broke the internet" with Paper magazine in 2014, has been toning down her overall appearance since welcoming children North, Saint, Chicago, and West.
"I'm like, I'm going to tone it down. But then I'm like, Wait, I can't be doing it in 10 years, so — I might as well. I don't know what the age cutoff is."
Kim continues to make headlines for having filed for divorce three months ago. If you missed the billionaire British bachelor she just partied with, just scroll.