Last year, the Kansas City Chiefs took home the Lombardi Trophy as they beat the Philadelphia Eagles 38-35.
This year, fans are predicting Patrick Mahomes and Travis Kelce do it again — all thanks to the luck of Taylor Swift.
Taylor Swift To Bring Chiefs Luck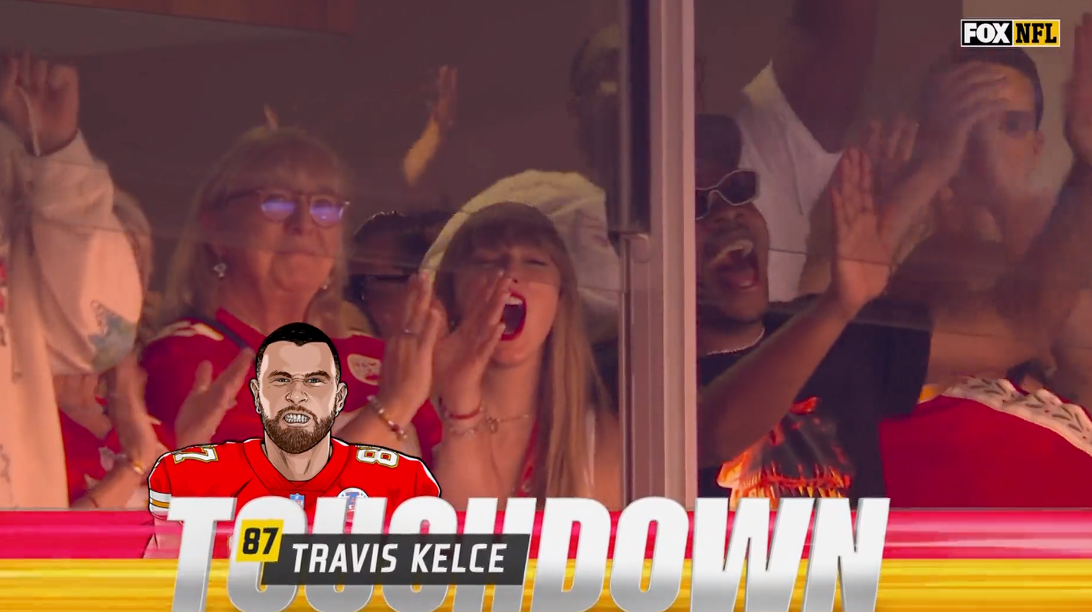 The "Love Story" singer was spotted hanging out with Donna Kelce, the mother of the Kansas City Chiefs tight end, at Arrowhead Stadium for the game against the Chicago Bears. The two have been chatting it up the entire game, but social media exploded after Swift went nuts for Kelce following his touchdown.
Following Chiefs win against the Bears, Kelce and Swift were spotted leaving Arrowhead Stadium together. Although they were not hand in hand, Swift was clearly on cloud nine as she was seen smiling from ear to ear and laughing on her way out. The two also reportedly grabbed dinner together in an intimate setting.
Now that it seems the two are a couple, fans are predicting the "Cruel Summer" singer will bring good luck to the team.
"Y'all are winning the super bowl . Never underestimate Taylor swift," one fan predicted on Travis Kelce's recent Instagram post.
While one fan noted, "This would've been the funniest year for Taylor Swift to do the Superbowl halftime show," seemingly predicting the Kansas City Chiefs will be part of the big game. Taylor Swift has been rumored to do the halftime show of the Super Bowl for the past few years, however, Rihanna took the stage last year and Usher will take the stage this year. 
Another, however, is asking if Taylor Swift is a distraction to the team. "What does this mean to the chiefs, is it a distraction or can the chiefs win a Super Bowl with Taylor swift in their corner?," one fan asked.
Taylor Swift Accepts Travis Kelce's Invite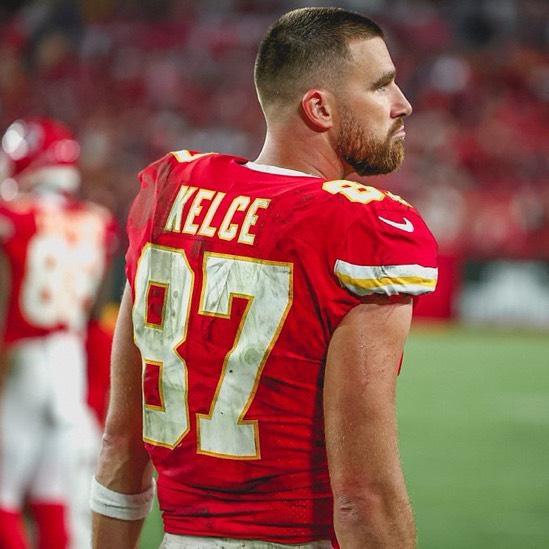 Swift seemingly accepted Kelce's invite to Arrowhead as the Kansas City tight end previously admitted to asking the "Bad Blood" singer to a game.
"I mean, I threw it out there. I threw the ball in her court. I told her, 'I've seen you rock the stage in Arrowhead. You might have to see me rock the stage in Arrowhead and see which one is a little more lit.'," Kelce said while he appeared on ESPN's "The Pat McAfee Show," last week adding, "We'll see what happens shortly."
Sources with direct knowledge have also told TMZ, "Taylor's appearance at Travis' NFL game Sunday was NOT the first time they were together. We're told they have been together 'several times' over the last few months."
While Taylor Swift's appearance at the Chiefs game was very public, sources say their in person interactions before Sunday were always in a "very private setting."
An insider also spoke out prior to Swift's public outing at the Chiefs game, admitting,  "She and Travis have hung out twice, and it's nothing serious. She thinks he is very charming, and they have been texting this last week. He is a little embarrassed at how much attention they are getting, but he has told her he would love to continue seeing her."
So, are we calling them Traylor or Travlor?