It is a tragic weekend for Nic Kerdiles' loved ones! The former NHL star, famously known as Savannah Chrisley's ex-fiancé, recently died in an unfortunate motorcycle accident.
The news broke on Saturday, September 23, hours after the ice hockey forward was proclaimed dead following a collision in the morning. Nashville's police department confirmed the tragic event, claiming the crash had not been influenced by impairment.
Savannah Chrisley's Ex-Beau Dies Hours After Sharing A Fun Post On His Motorbike
According to Nashville's police forces, the Lewisville native was involved in an accident around 3:30 AM on Saturday. The 29-year-old reportedly ran through a stop sign in a residential area north of central Nashville and collided with a BMW.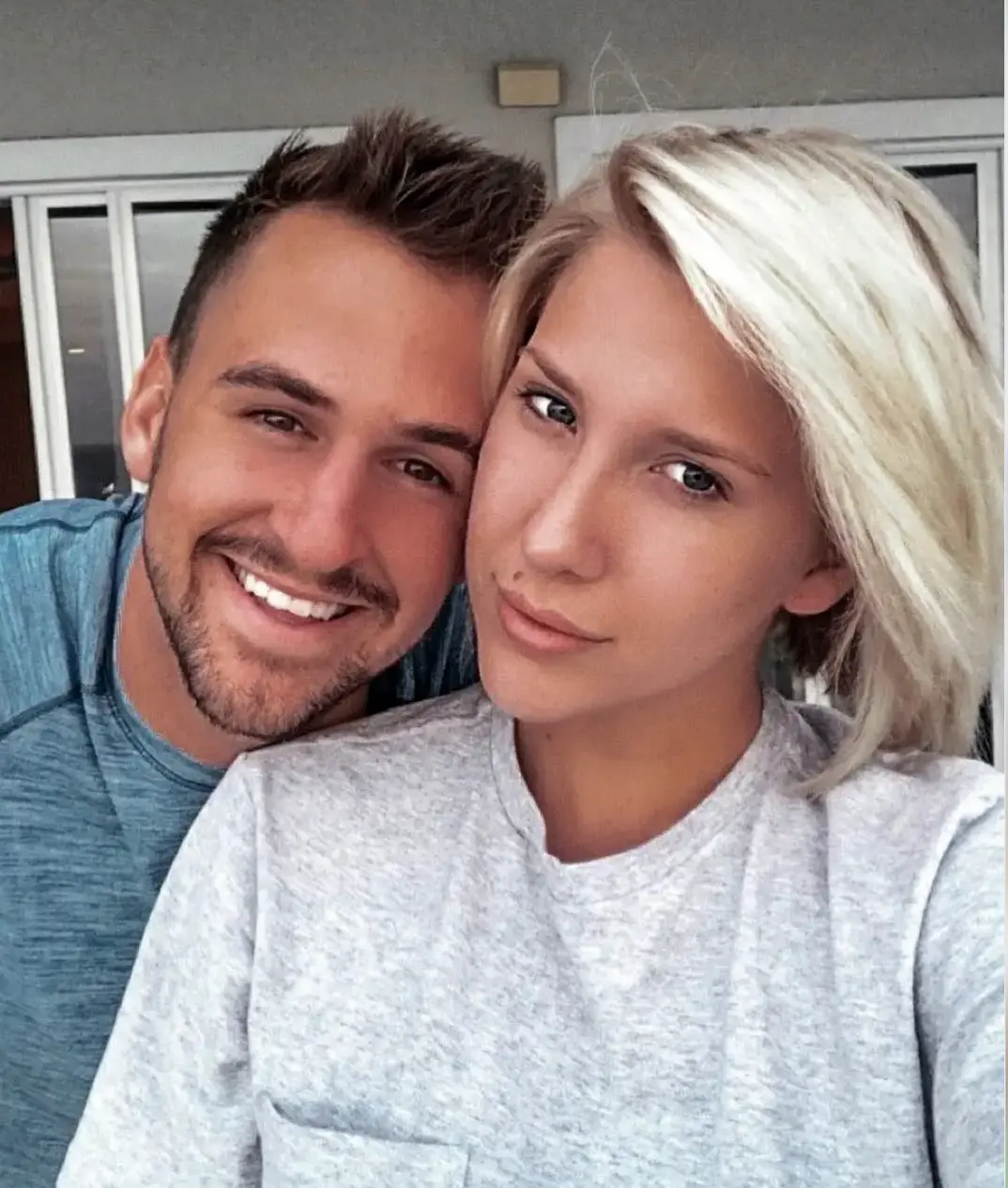 Cops stated Kerdiles crashed into the driver's side of the vehicle with his Indian Motorcycle. The BMW's driver immediately stopped after the accident while the former Anaheim Ducks team member was transported to the nearest local hospital, per TMZ.
Sadly, the WCHA Most Valuable Player in Tournament honoree died from his injuries. Addressing the incident, authorities stated there were no visible signs of impairment from either driver, thus ruling the collision as an accident. 
Coincidentally, Kerdiles' death came hours after his last social media post. On Friday night, the 29-year-old updated his Instagram Story with a picture of himself hitting the town on his Indian bike. He captioned the image with the bold declaration, "Night rider," not knowing his joy ride would end his life.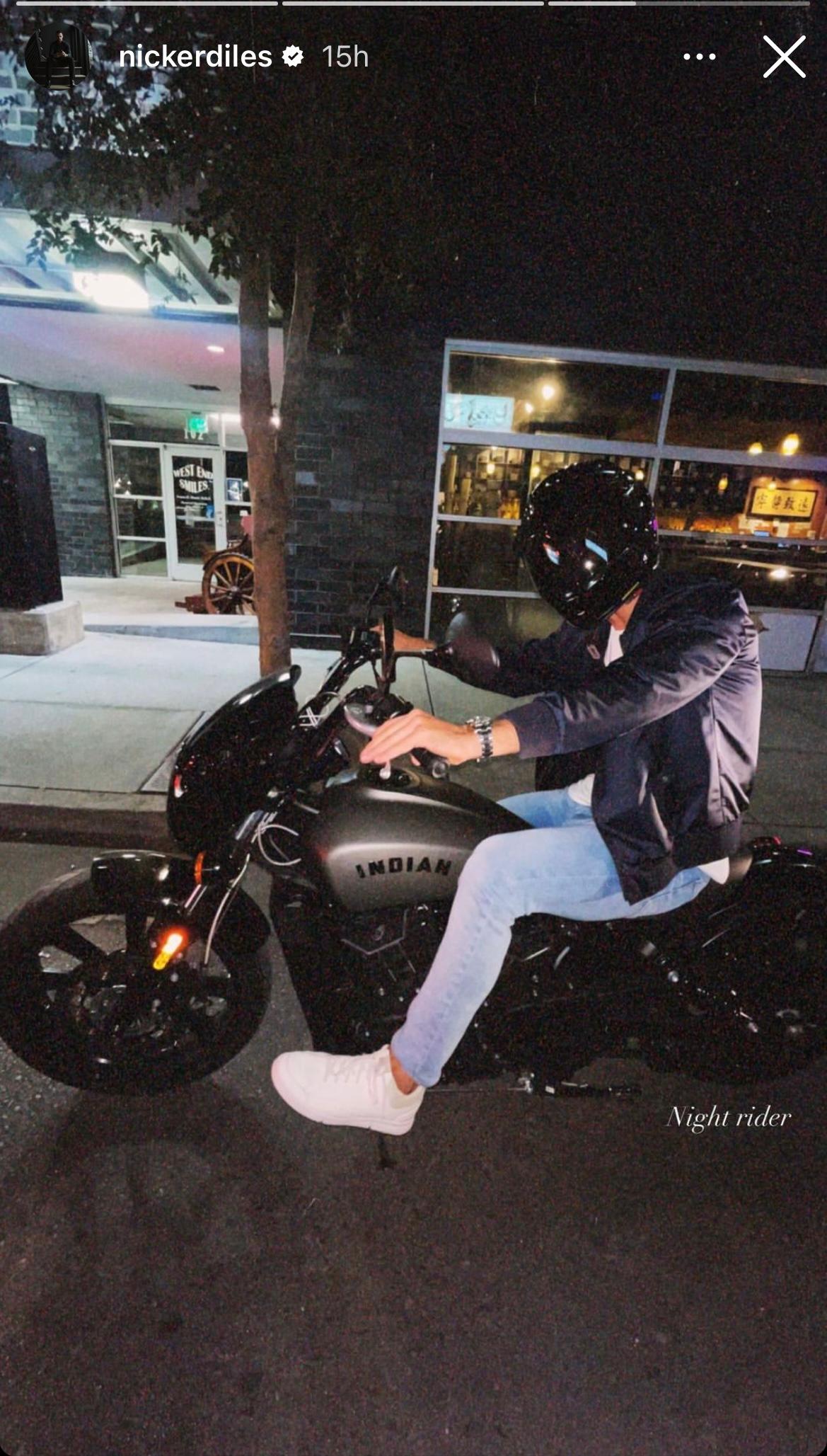 Savannah has since broken her silence on her late fiancée's death. Sharing a gif of them sharing a sweet kiss on her Instagram Story, she simply wrote, "I'm Still hoping you respond to my text."
Inside The Deceased's Romance With The Reality TV Star
As stated, Kerdiles left behind his loved ones, including his former flame, Savannah Chrisley. The exes linked up through Instagram in 2017, and their romance became a hot topic a year later after the "Unlocked" podcast host publicly celebrated her then-lover's birthday.
The dynamic duo announced their engagement in 2019 but canceled their wedding plans in June 2020. By that year's September, the pair were officially over. The "Chrisley Knows Best" star opened up about their split in an emotional Instagram post, writing:
"Nic and I have decided to call it quits. There's no hatred between the two of us … and in all honesty … that makes saying goodbye even harder. We have nothing but love, respect, and admiration for one another, but it's time for us to move forward individually."
Despite their ended engagement, the now-former lovers remained close, even sparking reconciliation rumors in 2021. "Nic is still in my life. We're still trying to figure things out," she said in an interview.
Explaining why they remained close, Savannah said, "We just decided to keep things off of social media, keep things a little more private. We're kind of just taking it day by day."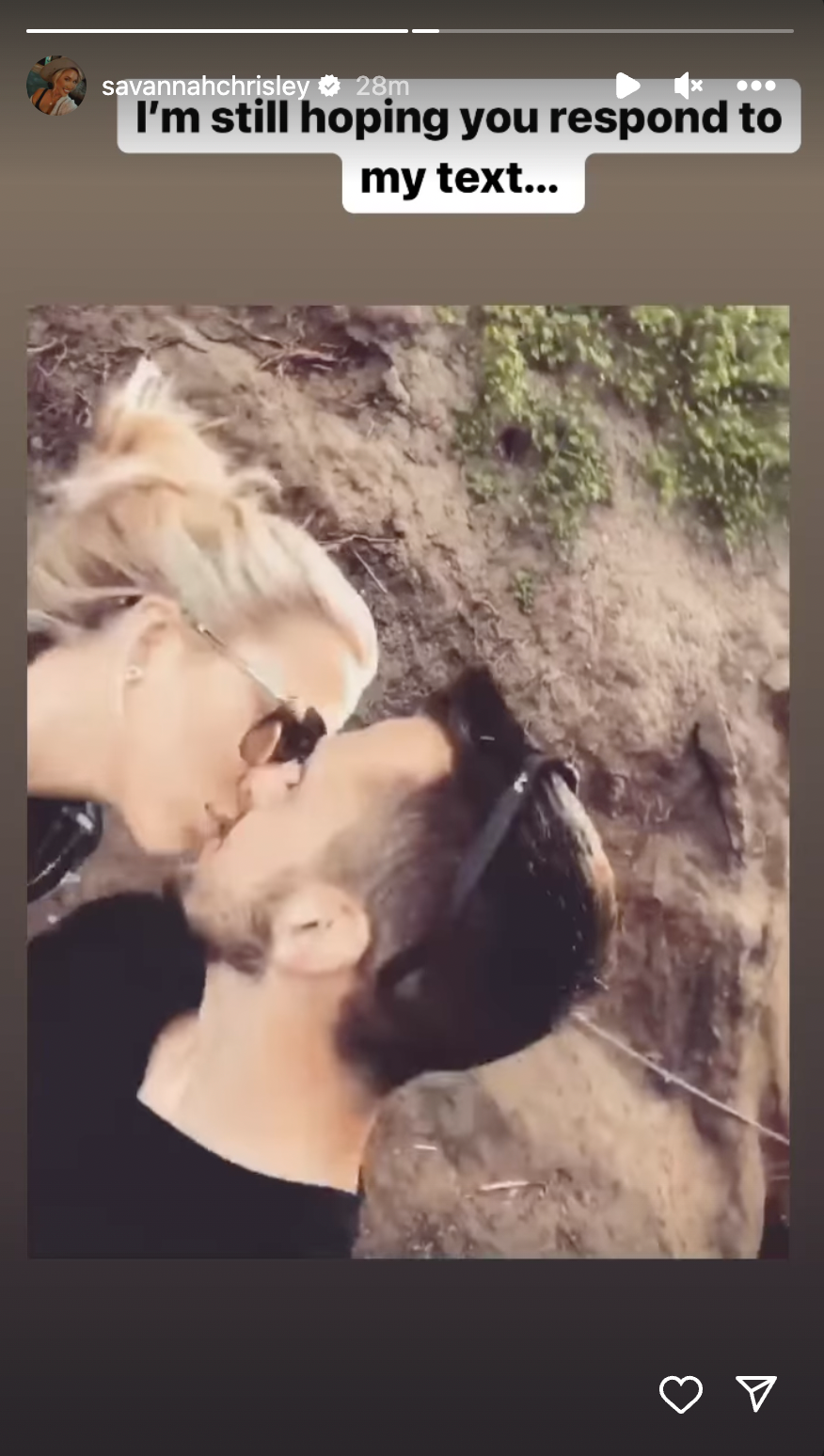 When Kerdiles struggled with  mental health and almost committed suicide, Savannah and her father Todd Chrisley supported him publicly.
The father-daughter-duo joined him during an Instagram Live session, where the late athlete confessed, "I don't know where I was at in my mental state but between the depression, anxiety, the COVID effects, the medication and the alcohol, I did something that I never thought I would ever do."
The Sassy By Savannah Founder's New Boyfriend Escaped A Murder Plot
Days before Kerdiles' tragic demise, the former beauty pageant competitor made headlines for debuting a new romance with a surprising candidate. Sources claimed the 26-year-old found love again with the former football player Robert Shiver.
The TV personality's rumored beau raised eyebrows as the pair's romance came amid the ex-athlete's scary brush with death. Robert's wife, Linda Shiver, and her alleged boyfriend tried to murder him after the entertainer's lover reportedly discovered their affair.
Authorities arrested the scheming duo after uncovering a concerning string of WhatsApp conversations with an alleged hitman. Cops discovered the plans to kill the former athlete while investigating a break-in at Grabber's Bar and Grill on Guana on July 16.
The phone containing the WhatsApp messages belonged to the suspected trespasser, who was arrested alongside the other conspirators. The trio were placed in a Bahamian jail and shall appear in court on October 5.