During her Las Vegas residency, Reflection, Carrie Underwood, 40, was getting ready to hit the stage when she experienced a wardrobe malfunction.
Now, she is speaking out about the incident.
Carrie Underwood's Near Wardrobe Malfunction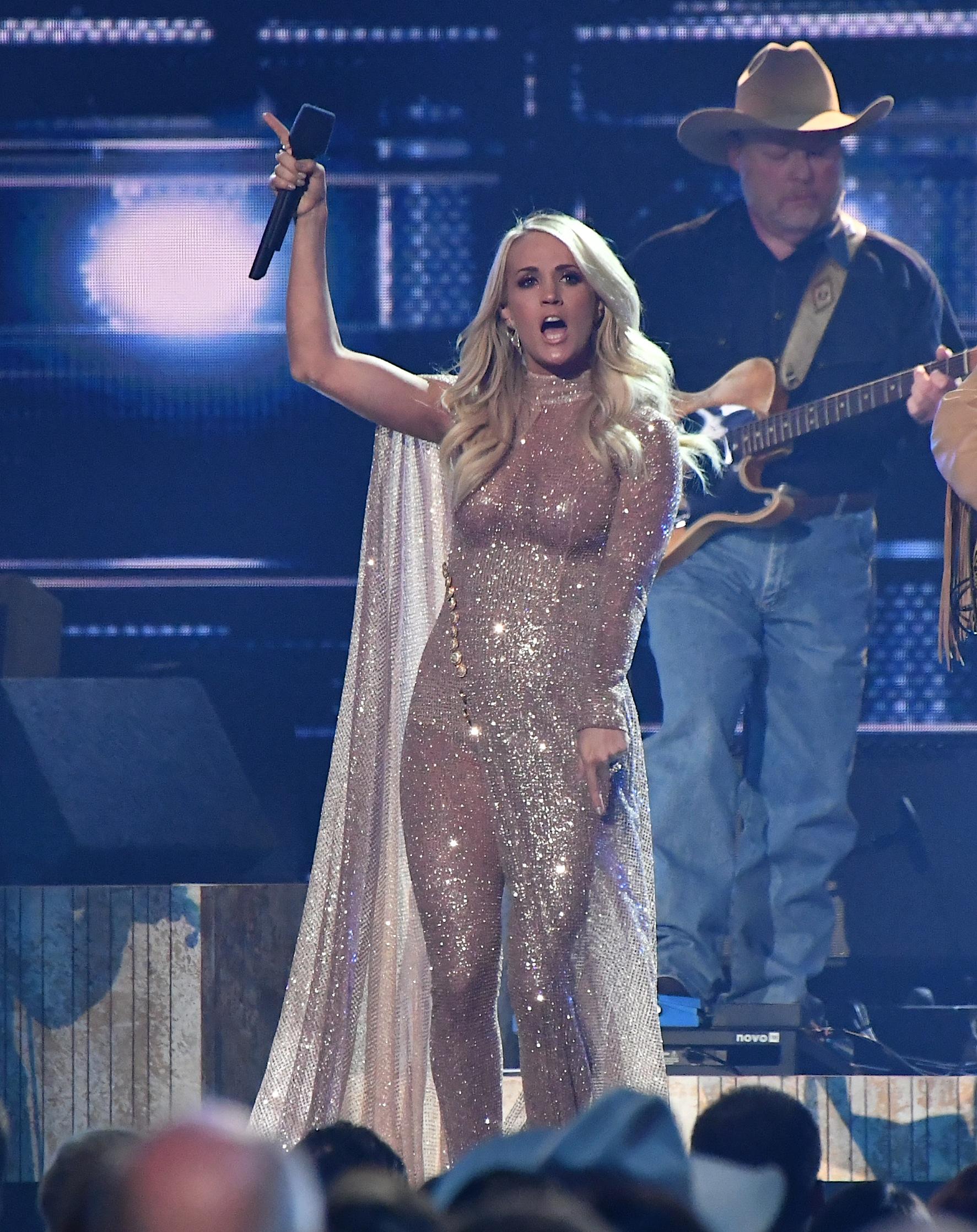 The "Before He Cheats" singer sat down with PEOPLE to speak on her near wardrobe malfunction, which happened after a zipper busted open.
"A zipper busted open right before I went onstage," she tells PEOPLE. "Luckily my dresser added a big bow, and no one knew the difference. Stage magic, people!," she added.
Grammy Award-winner Carrie Underwood has extended her Las Vegas residency to 2024. She began her The Resorts World Theater Las Vegas residency in December 2021, and was the first performer at the then newly opened 5,000-seater.
"I feel like when we're in Resorts World, that theater is so great," Underwood recently said in an interview. "They did such a great job of setting it up; it is very easy to just see everybody. For me, that's the best part. I see familiar faces. I see fan club members. I see people that I've met before. I see people from all over the world in the audience."
"I feel like the Opry is very easy and homey and comfortable," she continued. "Whenever we play here, we kind of get the chance to do stuff we don't maybe normally do on tour or in Vegas. We can throw in a deep cut or something just because I want to (laughs). So it's really whatever I feel like, which is a lot of fun. I feel like people that come to see these shows kind of get something unique."
Carrie Underwood's Iconic 'SNF' Intro
Carrie Underwood is BACK for her 11th consecutive year of NBC's "Sunday Night Football" opening show. The Multi-Platinum, 8-time GRAMMY Award winner's new intro just debuted and fans are already taking over social media with their thoughts.
This year's show includes an updated rendition of "Waiting All Day for Sunday Night" which features a concert performance intertwined with augmented reality highlights.
"Once again, the incredible Sunday Night Football team came up with a fresh, exciting visual concept that really gave us a chance to play," Underwood said when it was first announced she would return. "I loved shooting the show open again this year at our home away from home, The Resorts World Theatre in Las Vegas, and can't wait for another season of football!"
"We're thrilled to work with Carrie [Underwood] to capture a new vision for this season's show open. It sets the tone for the broadcast and pays tribute to the teams, star players, and fans in a fun and dynamic way," Tripp Dixon, creative director of the "Sunday Night Football" show, said.
Underwood's 2023 "Sunday Night Football" theme debuted this year on NBC, highlighting the divisional rivalry matchup with the Dallas Cowboys and quarterback Dak Prescott and the New York Giants and quarterback Daniel Jones.
The theme will continue every Sunday, each unique to the "Sunday Night Football" matchups.